If you're on this page, then I don't need to sell you on how explosive the marijuana industry is about to become. You already know the investment opportunities and income potential for powerful and successful marijuana-related web properties, and so do I.
I am a certified PPC and CPC search marketer and organic search engine optimization expert. I am also a professional web developer, writer, editor and content developer. Everything you see on MarijuanaGames.org was hand built by me; from the flash games to the CMS and structure of the website, the writing and editing, the content, all of the images, the quiz, addiction survey, and even the HTML and everything on this page etc., were all created and published by me.
I optimized the site and captured targeted keywords in the first six weeks of launch. I published the site in mid October 2013 and since then have been featured in High Times, Marijuana.com, The Weed Blog, NORML.org, Bulldog.com, LaMarihuana.com, 420Magazine, BigBudzMagazine, and virtually all other major marijuana players.
The quality of the content on the site is obvious, and Google Analytics and Webmaster tools screenshots will make even the world's top internet marketers jealous to have similar standings.
If you are a serious marijuana investor with capital, I invite you to contact me to strike up a dialog. I have been approached by numerous investors, all of whom were unsuitable. Without giving away the whole deal, I'll attempt to "weed" potential investors out with these requirements:
Plan A: The site will take on 2 investors and close to further partners. Each of these investors must buy in at $7500 and must also bring one serious, verifiable skill to the table. Writers, Web Developers, Attorneys, Software and game developers, Search Marketers and others in Internet Marketing, Photographers, Dispensary Owners, and others are of particular interest.  Each investor will control 25% of the company.

Plan B:

 

You invest $15,000 in the site and immediately gain 50% ownership

, with the company closing to new investors and partners.
Upon signing investors for either Plan A or Plan B, the company will be incorporated with investors named accordingly.
If you or your group wish to take action by investing in MarijuanaGames.org, contact me now via direct email:
Russ@marijuanagames.org
Interested parties will be provided with detailed analytics and other statistics after a preliminary consultation and NDA.
---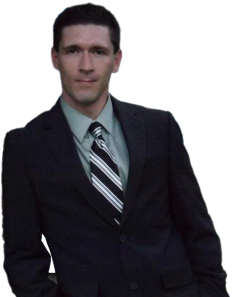 Russ Hudson
Founder, Editor-in-Chief
MarijuanaGames.org
Certified PPC Marketer, SEC#01372
Organic Search Expert
USA: 1-802-738-0775
Europe: 028 21 4804 189