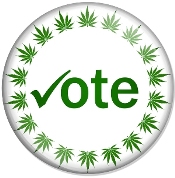 Is Marijuana Really Addictive?
Be Part of the Solution and Take the Survey Now
One of the most hotly disputed issues regarding marijuana legalization is dependence or addiction rates among users. This survey is designed to compile and report statistics related to marijuana dependence and addiction.  The survey seeks to determine if marijuana addiction is a legitimate condition and to report on its prevalence – or lack thereof.  All answers are completely, 100% confidential and no personal information will ever be collected.  In order to compile accurate and trustworthy results from this survey, we ask that all survey respondents be active or former marijuana users and that ALL questions in the survey are answered and answered honestly.  If you'd like to be placed on a list to receive the results of this survey when they are published, then please use our Contact form to request receipt.
If you do not see any registration fields above, it means you have already completely or partially taken the survey.
The Marijuana Addiction Survey cannot be taken more than once.