At the Question 1 Debate to legalize recreational marijuana for adults in the State of Maine, I completely changed my position on this historic bill. Upon arrival at Unity College I was prepared to vote NO on Question 1, and as I took my seat it became obvious that the majority in the crowd were against the bill. But a well-staged debate is designed to change hearts and minds and that's exactly what happened for me.
The Question 1 Debate was held on Thursday November 3rd at the Unity College Center for the Performing Arts. Representing the "NO" side was Hillary Lister, from Maine Matters. Hillary has been instrumental in helping to get Maine's current medical legislation on the books.
Representing the YES side was Paul McCarrier from Legalize Maine. Paul has been a strong proponent of medical marijuana in Maine and is one of the state's leading cannabis activists.
When I arrived at the debate with my wife and 5-year-old daughter in tow, I was already prepared to vote NO on Question 1. Prior to the debate, my reasoning for this included;
The likelihood that out-of-state interests will monopolize the recreational industry

The possibility that Maine's Medical Marijuana Caregivers will be negatively affected or even put out of business by the bill

The likelihood that a new recreational law will raise the ire of the incoming new Presidential Administration
Maine already has one of the best medical and decriminalization programs in the country. With a doctor's recommendation, Mainers can acquire a medical certification where they can legally consume, acquire and cultivate their own cannabis. For those outside of the medical program, possession of less than 2 ½ ounces is not a crime; it's merely a civil violation. My primary reason for voting NO on Question 1 is that it seemed like we have a good thing going already in the state, so why take a chance on screwing that up by putting medical on the backburner and bringing recreational to the forefront?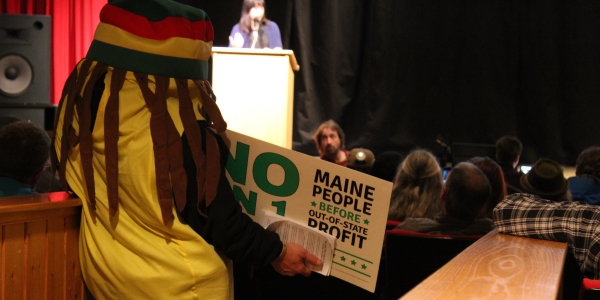 Part of my reasoning on this is because of the glaring discrepancy between State and Federal law in the US; federal law does not recognize state-level legislation for legal cannabis. With Clinton's administration promising to remove cannabis from the hands of the people by reclassifying it as Schedule II (and thereby giving control of the industry to the USDA, pharmaceutical and insurance companies), it seemed to me that flaunting Maine's new recreational laws would be a bad idea. Remember; in the U.S. medical use is still considered generally "forgivable," but recreational use is still looked at by many as a crazed demon coming to menace our children.
If Trump wins the presidency, we could be in equally dire straits. This is especially true if Trump appoints Chris Christie as his Attorney General; something that is virtually assured should the real estate mogul assume the office of president. Christie made it clear during his disastrous early run for president that he would aggressively come after cannabis users and that stoners can expect jail time when he is in office.
So, my thought was this; let's not do anything to attract the attention of the idiotic and backward administrations that will run this country when Trump or Clinton takes office. Let's just keep Maine's excellent medical and decriminalization programs in effect and stay under the radar. But after the debate on Question 1, I changed my mind.
There are many excellent points from those who are opposed to Question 1 that need to be addressed. I agree with many of the arguments that were made during the debate. Some of these issues included;
Limited and/or unclear licensing terms under the bill – opponents feel favoritism toward out of state interests

The trivialization of the medical cannabis industry – opponents are concerned that the primary focus will be on recreational use and that the medical industry will take a back seat

Aggressive or unfair inspections and regulations regarding cultivation – government control over the use of pesticides, nutrients and more is unclear, potentially overbearing or possibly not enough regulation

Blood tests to determine DUI/OUI will cause a nightmare in the State's court systems
BUT I'M VOTING YES ON QUESTION 1 ANYWAY
I concede that these are all valid concerns and arguments, but I'm not going to address them here in this article, as the sole reason for my change of heart makes all these points invalid. I have decided that I am going to vote YES on Question 1 because everyone has the right to cannabis. Everyone. Not just medical users who have gone through the rigmarole of the medical system gauntlet, which is already overbearing, expensive, and for many people, entirely unnecessary.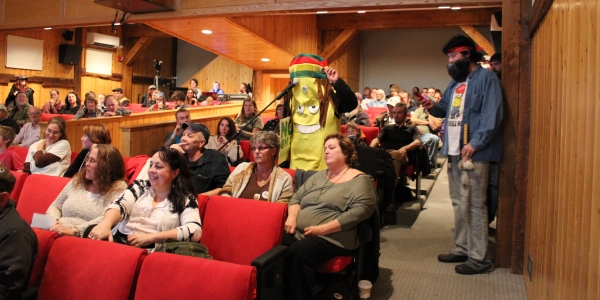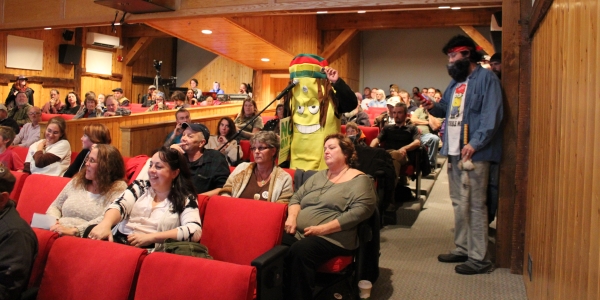 Question 1 seeks to legalize cannabis use for all adults. Under the measure, citizens of this great state can grow up to 6 plants of their own and keep ALL the cannabis those plants produce (on their private property); 20 ounces or 20 pounds is treated similarly. Citizens can leave their property with up to 2 ½ ounces of finished marijuana product in their possession. Mainers will be able to safely acquire cannabis at a wide range of dispensaries across the state, but if they want to they will also be able to grow it on their own, or use one of Maine's many experienced caregivers.
Ultimately, the issues that are up for debate regarding Question 1 are no longer as important to me as the main(e) issue of ending prohibition. The most important consideration here is that all adults should be allowed to have cannabis. That's it; it's that simple. If some caregivers go out of business, then so be it. If out of state interests gobble up licenses, then so be it. It's better to have laws on the books that allow everyone to access cannabis than to fight to keep it segregated to one specific group of people.
We all deserve access to cannabis. That's why I am voting YES on Question 1 in Maine.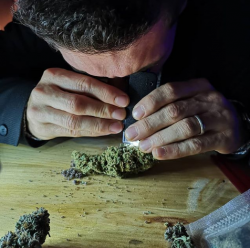 Latest posts by Russ Hudson
(see all)