Cannabis Cultivation & Marijuana Growing Websites

Growing Marijuana Pro provides information, guides and recommendations for growing marijuana indoors. Let us teach you to grow marijuana like a pro through in-depth guides, reviewing methods for growing weed as well as equipment available on the market. Marijuana strains are also being discussed, with links to seeds banks.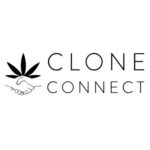 Clone Connect is a platform that holds high-quality clone growers accountable with ratings and reviews for the end-user. We connect cloners with vetted buyers and currently have inventory in every California cannabis city.