Rules for Weed Pong Online Marijuana Game:
Click on the game screen and leave your cursor in the game field somewhere to keep it active
If you've ever played Beer Pong, then you should do well with Weed Pong as the play is identical
Teams take turns shooting the ball into the opposing team's bongs – use

SPACEBAR

to shoot the ball
Opposing team must smoke per the on-screen instructions after each volley
Each game consists of three independent rounds to determine the winning team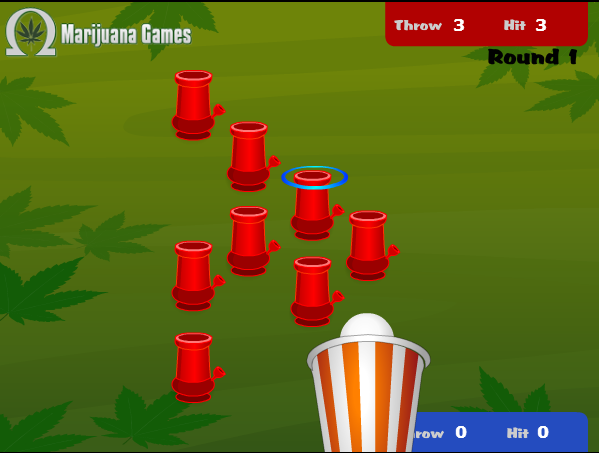 Weed Pong can be played by groups of up to three or four people, or just one person on each team.  However, if you cannot see the game field above, it probably means that you are attempting to play on a device that does not currently support Flash.  (Weed Pong online marijuana game is based entirely on Flash)  In order to play Weed Pong, you will need to visit the app store for your device and type "flash player" in the search bar, then download the appropriate app and come back to play.
---
Want to play some different online marijuana games?