WANT TO BECOME A CONTRIBUTOR TO MARIJUANAGAMES.ORG?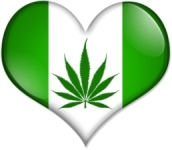 ---
Do you have a marijuana game, story, product or news tip to share with us?  Would you like to become a cannabis correspondent for MarijuanaGames.org?  Are you a game developer looking for exposure and collaboration?  We are actively recruiting high-level contributors for the site, including one-time, occasional and regular contributors.
The primary requirement?
You must be an extremely high caliber person with something of value to offer users of this site and supporters of cannabis worldwide.  Conversely, we will also consider materials from anti-marijuana parties if it can be verified and deemed factual.  For materials that we publish or use, credit and appropriate linking to the proper sources is guaranteed.  Collaboration projects proceed and unfold on a case-by-case basis.
If you're a writer or journalist seeking column/blogging, review or reporting opportunities, you will be expected to submit exceptional work that will ultimately be reviewed by a professional editor and fact-checker.  Poor grammar and lack of substance will result in stonewalled submissions.  Excellent work will be published in a timely manner and marketed through various channels including social media and search marketing efforts.  This provides a superior opportunity for exposure.
We're also seeking personal stories about marijuana cultivation, consumption and legal matters at local and international levels.
To submit a query, please use the standard journalistic form and keep it short.  We respond to all submissions within 24 hours of receipt.  Submit your carefully crafted query here:
[button color="green" link="http://marijuanagames.org/contact/"]Send Contributor Query[/button]