A 3D Mobile-Capable "Forever" Online Marijuana Game
---
[iframe src="/haze-invasion/" height="500″ width="600″ scrolling="no" allowfullscreen="true"]
---
Aliens are attacking! Your only defense is to systematically get these beings high by burning your cannabis fields as they approach.
Can't see or play this weed game? Just download download Unity WebPlayer for FREE:
HAZE INVASION WEBPLAYER
To play Haze Invasion, either download Unity WebPlayer above, or if you try to push the "play" button and you receive a warning stating that the plugin needs your permission to run, simply RIGHT-CLICK on the game field and then select "run this plugin." Otherwise, if your browser is already good to go, just click play to start the action.
---



---
Haze Invasion is a fast-paced 3D marijuana game that uses the "forever" model. This means that unlike traditional video games, there are no levels to complete. You start out under attack and you must mount a defense for as long as possible.
INSTRUCTIONS: Swipe fire in an arc in front of or near the aliens as they approach. This burns the marijuana in the field and with enough practice will get the aliens so high that their mother ship will come to rescue them. Watch out for fast-movers! These aliens will come at you in a mad rush and need to be put down ASAP!
Any aliens that reach your stronghold will attempt to control your mind. You can fight off one or two of them, but if several aliens probe your brain at the same time, it's game over for you.
You have one special weapon that you can call to your defense; an asteroid explosion invoked by double-clicking on the field.  This will unleash a burning ball of hell, but you have to make sure to use it wisely.
Haze Invasion was developed and is copyrighted by David Richard, an up-and-coming developer, programmer and entrepreneur. Haze Invasion is available for free in the App Store and Google Play: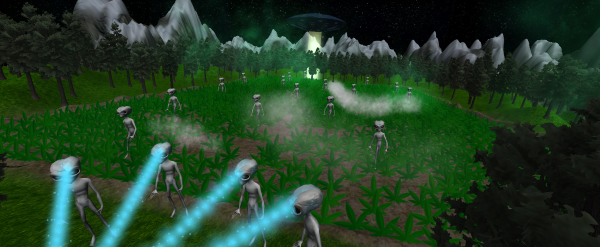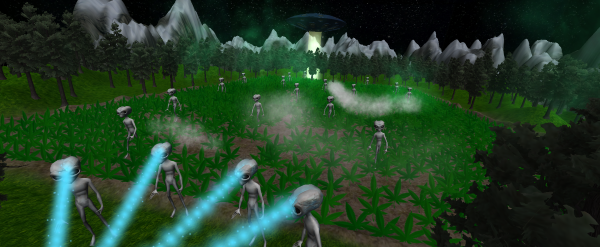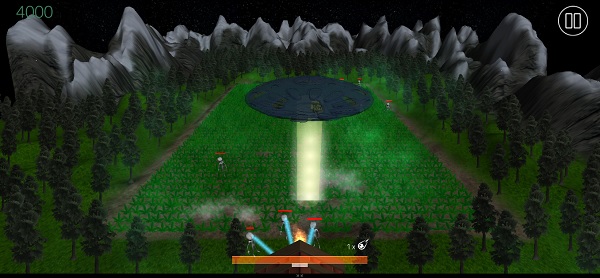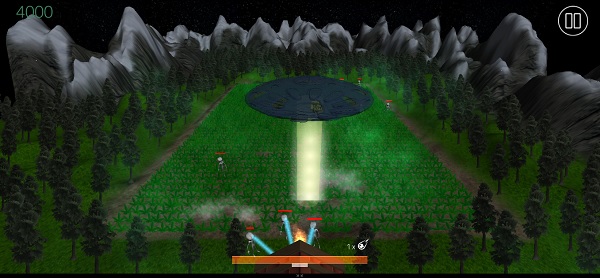 ---
Want to play some different online marijuana games?