Paul S Volk
Business / Organization Name:
Paul S Volk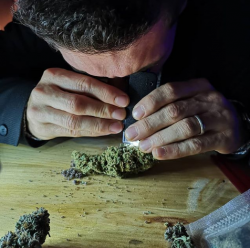 Russ Hudson is the
CannaBizConsultant
and founder and editor of
MarijuanaGames.org
.
A published author, certified search marketer, and web developer, Russ is an avid supporter of transparency in marijuana research, truth in cannabis activism, and full repeal of prohibition. Russ also advocates for the immediate development of a cooperative international economic and agricultural marijuana strategy.Having lived, worked, and traveled extensively throughout The Netherlands, Spain, and the United States, Russ is intimately familiar with cannabis culture.But one of the coolest things about Russ is that he actually responds to emails personally.Find out for yourself by getting in touch with him now:
Email Russ:
contact@marijuanagames.org
You can get the action-packed book,
Weed Deeds: From Seed to Sage
, the true story about Russ' 25 years in the black, grey, and white markets for cannabis here:
WEED DEEDS: FROM SEED TO SAGE
You can get Russ' controversial children's book about cannabis,
What's that Weed?
here:
WHATS THAT WEED?
Thank you for your support!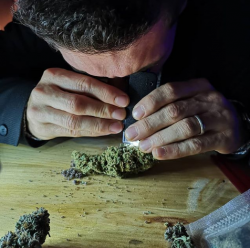 Latest posts by Russ Hudson (see all)