Weed Games Galore!
The ONLY weed games online that are 100% marijuana-themed, including requiring you to smoke when you screw up!
---
PLAY OUR NEWEST GAME, JUST RELEASED MARCH 2015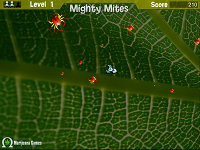 In the year 2015, radical right wing republicans in the US government develop and unleash armies of genetically engineered Super Mites designed to eradicate marijuana crops worldwide.
---
CAN YOU KEEP OUR FOUNDER UPRIGHT AFTER MULTIPLE BONGS?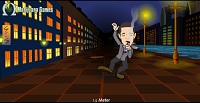 In this online marijuana game you control our editor Russ Hudson as he covers weed events in Amsterdam, Denver and Barcelona. Keeping Russ upright isn't easy!
---

NEW Game!
CROP DEFENDER

NEW Game!
WEED PONG
---

Stoned Mario
Our flagship marijuana game is Stoned Mario: 6 levels of beating bad guys with the power of bongs, pot smoke and more.  This pot game takes the classic Mario to its next joint-smokingest level.

Stoned Memory
Stoned Memory mirrors the classic, but is a true weed game as it tests your short term memory. Make a wrong guess?  Gotta smoke some more.  Good luck with that.

Stoned Kings
Stoned Kings is a weed game that plays on the traditional card version of the game, but you don't actually need the cards.  You just need a lot of pot.

Stoned Hangman
Stoned Hangman tests your ability to guess a lame phrase while getting progressively higher if you choose the wrong letter.
________________________________________________________________________

Stoned Pacman
This online marijuana game is way better than the classic.  That is, if you like smoking pot.  It's fun to run from ghost cops, bouncers and a nagging Mrs. Pacman, but overall the game is pretty challenging.
---
More Marijuana Games Coming Soon: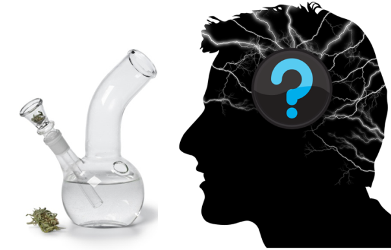 So You Think You Know Marijuana?
This weed game will test and rate your knowledge of more than 60 complex questions related to marijuana.  Covering topics from history of the plant & human use to medical research and legal issues/laws governing marijuana.  This weed game is educational in nature and does not condone nor encourage marijuana use.  Rather, it can be used as an educational tool to help people better understand the facts about cannabis.  Slated for release in November, 2013.  For inquiries please use our contact form.
It's Here!  We finished the quiz early and you can take it right now:
---
More Weed Games Online are in Development
We have several more marijuana games in development, but we are always open to collaboration with third party game and software developers. At this stage we are looking to produce several more flash based weed games, as well as development of some 3D games and the expansion of our existing cannabis games. We are also actively seeking collaboration with parties interested in making our weed games available for download on mobile devices such as iPhones, Androids, etc.
Even if you're not a developer or software engineer, if you have ideas for new weed games, please let us know.