The Chameleon Monsoon spill-proof water pipe is the ultimate portable water filtration device. I've been smoking for more than a quarter century and this pipe has become my all-time favorite piece. It smokes like a bong but carries like a pipe and provides huge, smooth, well-filtered hits. The Chameleon Monsoon is markedly better than any traditional pipe I have used and gives most full size glass bongs a run for their money too.
Review Rating for Chameleon Monsoon Water Pipe: 5 of 5 Stars!
[author-post-rating]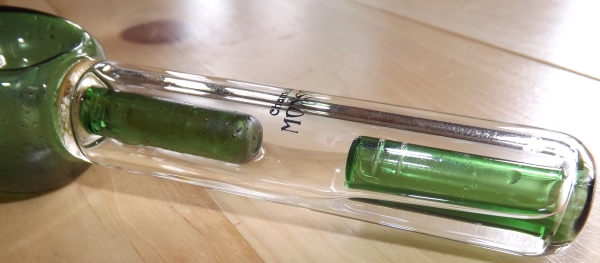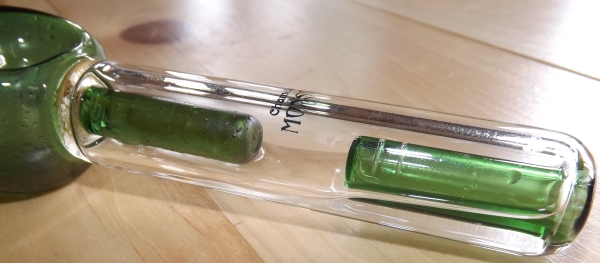 Chameleon Monsoon: Form
Chameleon Glass produced a beautiful but simple piece in the Monsoon. Although available in a range of colors, I chose green as it seemed the most fitting color for my work. 😉 This piece looks sharp and strong and it feels meaty but minimal in your hand. While it has the appearance of a classic glass pipe, it's the beauty on the inside that makes this piece special. At first glance the inner workings of the Monsoon might appear to be merely decoration, though the emerald green chambers hidden under the crisp glass are not only visually appealing, but also quite functional.
[youtube id="FbvFK_U_sek" width="600″ height="350″]
Chameleon Monsoon: Function
I have owned a number of "spill proof" bongs and pipes in my time, and not one of them really held up to their claim of being a functional water pipe that was also spill-proof. The Monsoon has come close; unless you vigorously shake it or use it while overfilled, the water on the inside won't leak out. It also doesn't leak when you draw on the pipe, unless overfilled.
The primary function of the Monsoon is the filtering of smoke through water, and the piece performs superbly in this regard. The water in the pipe bubbles with just a slight draw, while the diffusing slots in the "post" chamber allow true filtering action to occur with minimal water. This results in a hit that is significantly cooled and with the heavier particulates reduced.
Despite its small size, the Chameleon Monsoon hits hard. Monster hits are possible and in this regard the piece is deceiving; you may get more than you bargained for if you suck too hard for too long (that's what she said!).
I've been smoking Super Silver Haze for several weeks now through a traditional glass pipe. With the Monsoon, the same amount of the exact same marijuana gets me much, much higher. You know; the type of high where your eyes close up and no amount of snacking brings satiation. The type of high where, even if you're alone, you look around and say;
Damn, I'm high.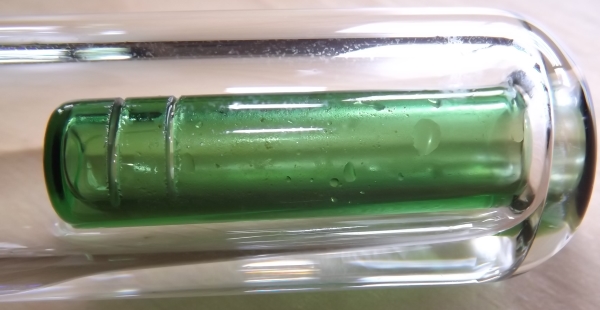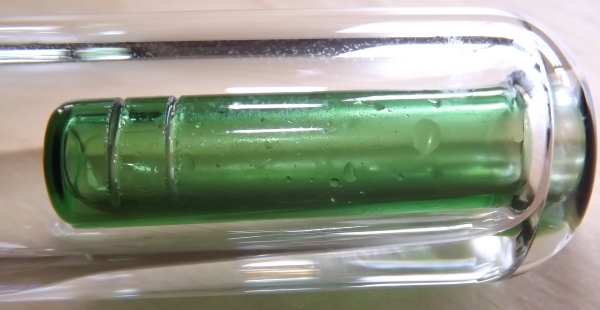 Chameleon Monsoon: Durability
Glass pieces don't normally last that long in my hands, but I feel confident that the Monsoon is up to the task. I travel a lot, including by foot, bicycle and airplane, so I need something that can be moved around without risk of breaking. This piece is solid, so I'm not worried about it at all, but I will update this post again in 6 months with more comments on its durability. Based on what I've experienced so far, it's definitely not a sensitive piece. And it's just the right size to take wherever you go.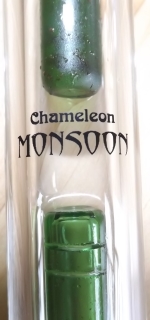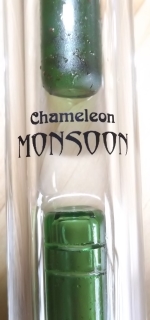 Chameleon Monsoon: Uniqueness
I haven't seen anything else quite like this. The only "spill-proof" pipe I have used that actually does what it advertises is the Aqua Pipe. However, the Aqua Pipe is made of plastic – including the bowl piece, and so the taste it produces is not exactly pleasant or clean. I used one for several months once and found that it clogged frequently. If you're looking for a portable piece, frequent blockage can be frustrating, as consistent useful life between cleanings is short.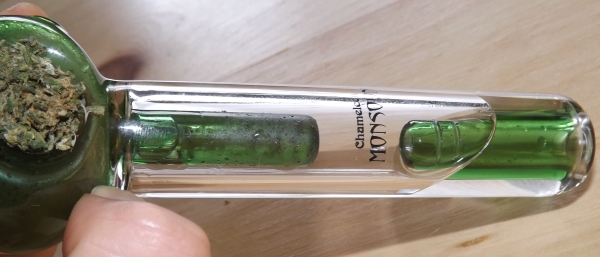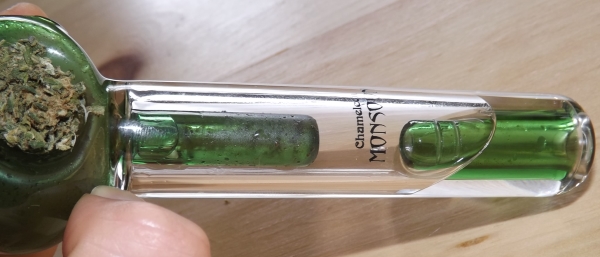 Chameleon Monsoon: Service
I purchased this locally so I haven't had any interactions with Chameleon Glass. However, I did some cursory research for this post and found positive reviews for the company. Have you had a service experience with Chameleon? Let me know about it in the comments section below.
Have you used or do you own a Chameleon Monsoon? Tell me about your experience below or send me a photo.
Review Rating for Chameleon Monsoon Water Pipe: 5 of 5 Stars!
[author-post-rating]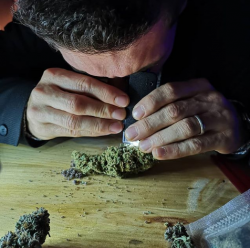 Latest posts by Russ Hudson
(see all)