Marijuana is a wildly hot topic in the U.S., so it's not surprising that media outlets are intensely reporting on the subject. This includes coverage of a spate of recent marijuana-related robberies that have led some to claim that marijuana legalization will result in an increased rate of crime; especially near dispensaries. However, compelling evidence indicates that this is not true and that banks are still the preferred target for robberies.
More Businesses to Rob

There's no question that there are more reports and news stories in the last year of marijuana related robberies than just a couple of years prior. However, we've also witnessed two states pass recreational marijuana laws, while a number of other states and localities relaxed or eliminated criminal penalties for marijuana possession, in addition to the 20 states that have legalized medical marijuana.
This means there will be a natural increase in the amount of crime related to marijuana as it becomes more prevalent and therefore more of a widely valued commodity. For example, if a new restaurant were to become popular and in the course of 12 months open more than 2,000 locations (the approximate number of dispensaries and marijuana shops in the U.S.), it would almost certainly be subject to robberies in the same way that all other businesses are.
But because of the sudden increase in the number of restaurant locations, these "natural" robberies would appear to be associated with the restaurant. And if the restaurant was themed – like a BBQ joint – then there would be people who would claim that BBQ restaurants are associated with increased crime.
Evidence Shows Marijuana Businesses Less Prone to Crime
A recent report by the Marijuana Policy Project details specifics that are in line with this logic. Specifically, the MPP reports that;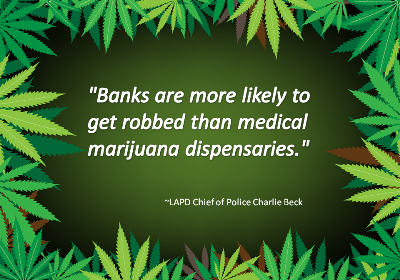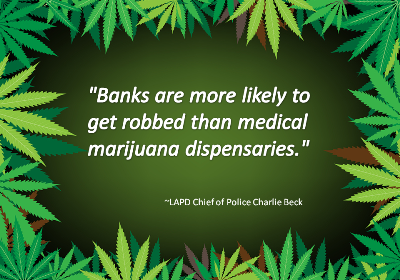 *There were 71 bank robberies in 2009 in L.A., which has a total of 350 banks. However, there were only 47 robberies at the city's 800 marijuana dispensaries, leading LAPD Chief of Police Charlie Beck to say;
Banks are more likely to get robbed than medical marijuana dispensaries.
*In Denver in 2009 marijuana dispensaries were robbed at a rate of 16.8%, while the rates for liquor stores and banks stood at 19.7% and 33.7%, respectively.
The MPP report revealed other interesting data and can be viewed in its entirety here:
http://www.mpp.org/assets/pdfs/library/CrimeDispensaries.pdf
However, the sudden and urgent appearance of news headlines about thieves targeting marijuana should not be ignored, as they are very real. Marijuana dispensaries, delivery services and others connected to this industry – both on the legal and illegal side – would do well to be cautious because by many accounts, this is a vulnerable commercial sector for a number of reasons:
---
Security Weaknesses in the Marijuana Industry
1.) Many dispensaries, shops, delivery services, etc. have little to no security.
2.) Most who work in the marijuana industry deal primarily in cash, making them a highly desirable target. This is caused by pressure from the federal government in two ways:
a. Banks have been forced to cut off many in the marijuana industry. (http://usnews.nbcnews.com/_news/2012/07/07/12618707-credit-card-transactions-canceled-at-california-medical-pot-dispensaries?lite)
b. Armored Vehicle services have been pressured to drop marijuana related clients.
(http://www.usnews.com/news/blogs/washington-whispers/2013/08/26/marijuana-dispensaries-fear-theyve-become-robbery-target-after-alleged-dea-action-to-scare-off-security)
3.) Many staff at marijuana businesses are untrained in how to handle robberies and other crime.
4.) Marijuana, oils, hash and other products offered in this industry are extremely powerful, making them valuable targets for drug traffickers.
5.) Because of the conflicting nature of federal and local laws, and because of the need for medical and personal privacy, there is a certain perception of "secretiveness" in regard to the marijuana industry. Thieves can use this as a weakness to exploit.
---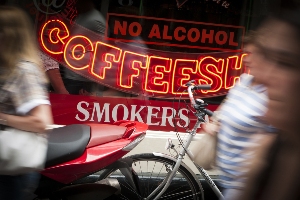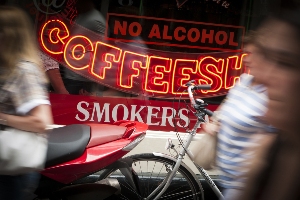 These factors have combined to make dispensaries and other businesses a target for thieves, and people who work in this industry should be aware of what they could be facing if they are not vigilant about their security. Precautions should be carefully prepared and executed in order to avoid situations that others have faced over the last 12 months:
*In Newport Beach, California, 4 people stalked, abducted and tortured the owner of a successful medical marijuana dispensary. The robbers tortured the man with a torch, then cut off his penis, dumped the man in the desert and took the severed penis with them so that it could never be reattached.
*A 57 year old man was killed by 5 men who robbed him of his medical marijuana. Because the man fought back, one of the robbers put him in a choke hold to subdue him, but the victim stopped breathing and died. The robbers attempted to revive the man before giving up and fleeing with his marijuana.
*In Boulder County, Colorado, $11,000 worth of marijuana was stolen from a medical marijuana dispensary in a brazen daytime robbery that lasted just three minutes. The owner of the business and police indicated the crime may have been an "inside job."
*In City Heights, California, several thieves walked into a marijuana dispensary with guns drawn and began emptying the place of its merchandise. They forced the employees to strip naked, hit one of them with a handgun and made them lie down on the floor while they ransacked the store.
*Two people were killed in Kern County, California during a robbery at a medical marijuana dispensary. At least one of those killed was an unarmed security guard who was hired by the clinic.
*In the Tri City area of Washington last month, several masked men burst into a home, forced the occupant to the ground and shot him in the arm and neck. Another man who was present in the home was pistol whipped, and the thieves made off with the home owner's medical marijuana supply.
*In Los Angeles just 3 weeks ago, two men walked into a marijuana dispensary; one of them pulled out a gun. Fortunately, the dispensary's security guard was armed and shot the man in the stomach, causing both robbers to flee. The injured suspect was driven anonymously to a nearby hospital and was subsequently arrested, but the second man remains at large.
*Also three weeks ago but in Fresno, California, two armed men posing as cops forced their way into a home used to process marijuana and attempted to rob the place. However, the owner was also armed and fought back, killing one of the men despite being wounded during the gun battle.
*In Sharon, Connecticut several men burst into the home of a local marijuana seller. They found the seller's mother downstairs and tied her up, but when they went upstairs to rob her son, he fought back with a knife. He was shot by the robbers, who then took cash, marijuana and other items and fled the scene.
*In Southeast Oregon a man in a black hooded sweatshirt brandished a gun at the employees of a medical marijuana dispensary. He forced the two employees into a back office before robbing the place.
*In Ocean Beach, California two men robbed a marijuana dispensary without bothering to wear disguises or even sunglasses. They punched one of the employees and then held the man at gunpoint while forcing him to open a safe.
---
Precautions Recommended for the Marijuana Industries

People who work in the marijuana industries should be aware that because the product they carry is highly desirable, it should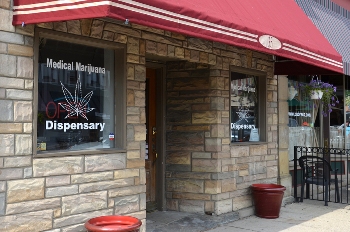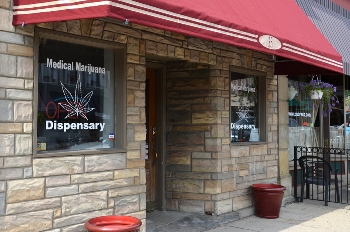 be treated like any other valuable commodity. Although statistically less likely to be robbed than many traditional businesses, dispensaries and others in the marijuana industry should exercise the same cautions practiced by jewelry stores, banks, electronics retailers, liquor stores and other businesses with products that thieves target.
Just as the perception that the growth of cannabis-related businesses will result in more crime is wrong, the perception that working at a relaxed marijuana business or a dispensary that helps patients excludes a person from robbery and violence is also wrong.
People who wish to open marijuana related businesses should understand the risks involved like any other business owner, and be prepared to provide the education/knowledge, skills, public outreach and funding required to mitigate those risks. This type of proactive attitude is critical to the overall image of the marijuana industry as one that is responsible and has a strong degree of guardianship in their communities.
---
Thanks in part to the following local news stations:
http://www.tri-cityherald.com/2013/10/26/2643115/two-men-hospitalized-after-marijuana.html
http://www.dailynews.com/general-news/20131029/marijuana-dispensary-robbery-attempt-in-los-angeles-leaves-armed-suspect-shot
http://www.fresnobee.com/2013/10/30/3580334/man-killed-while-trying-to-rob.html#storylink=cpy
FOX 5 exclusive: Pot dispensary robbery caught on camera
http://www.oregonlive.com/portland/index.ssf/2013/05/three_minutes_of_terror_armed.html
http://www.nbcsandiego.com/news/local/Marijuana-Dispensary-Robbed-in-Ocean-Beach-209083871.html#ixzz2l1BRPWxR One suspect still at large.
http://www.bakersfieldcalifornian.com/local/x2042020835/Double-homicide-at-medical-marijuana-shop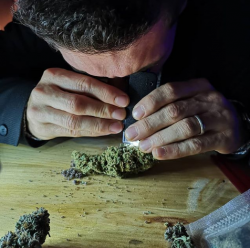 Latest posts by Russ Hudson
(see all)