Marijuana Strain Review Rating for Critical Lemon: 4 of 5 Stars
[author-post-rating]
The
Critical Lemon cannabis strain
has swiftly become one of my favorites because of its robust and comprehensive features. It's some of the cheapest weed on the market at cannabis clubs in Barcelona, but it's also some of the nicest smelling, longest lasting and potent marijuana strains around. That's pretty cool because at an average of just 6 Euro per gram, Critical Lemon is comparable to other highly potent strains but is far cheaper.
Critical Lemon: Look & Feel
This marijuana strain is beautiful; with a unique military drab green coloring and tons of trichrome crystals, you can tell that this is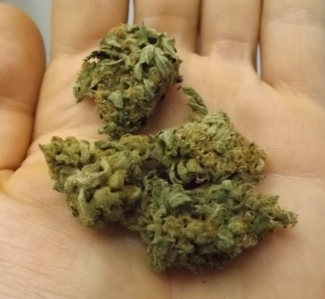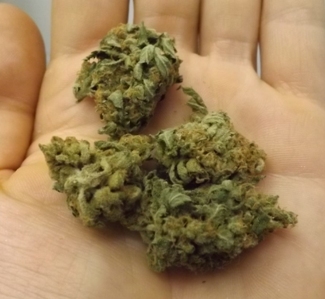 good weed despite the inexpensive share price. (In Barcelona you don't technically "buy" weed; you simply reimburse your association for what it cost to produce your "share" of the marijuana)
Critical Lemon buds are fluffy and not very dense. It's one of the stickiest types of weed I've seen in Barcelona and will muck your fingers up nicely as you handle it, which, if you're like me, will allow you to go around oddly sniffing your fingers for the next hour or so.
Critical Lemon: Taste & Smell
This cannabis strain has a fairly unique scent that produces several different impressions and associated memories. I'm talking mainly about the fact that Critical Lemon smells a lot like cinnamon and pumpkin pie, but for the Italians in all of us, it also smells of oregano and fresh thyme. I assume this latter fragrance is where the strain name came from, as indeed this smell of thyme is rather lemony.
Strangely enough, despite its delicious bouquet and sticky buds, this pot strain produces almost no taste when smoked. It did leave a bit of a "sharp" sensation up high in my sinuses and in the back of the roof of my mouth.
Fortunately, the smoke produced is mild, does not produce coughing and overall goes down real easy.
Critical Lemon: Potency
For the price point, the Critical Lemon marijuana strain is very strong. After two hits I was nicely high – mostly in the head and behind the eyes, with very little of the high extending into my body. After 4 hits I was sufficiently high and found myself feeling as if I had smoked a much more potent 5 Star strain like Jacky White or Yumboldt.

Critical Lemon: Duration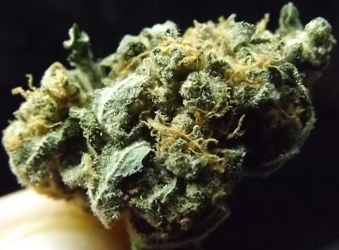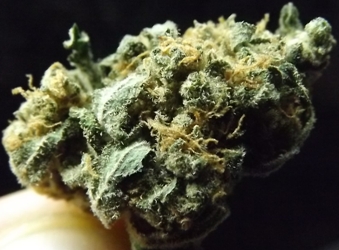 The only drawback of critical lemon is that the duration of the high is inconsistent and is largely dependent on what you do. Eating quickly reduces the high, as well as taking part in any sports or strenuous activity/exercise. For instance, I could smoke some NYC Diesel and know that I'll stay ripped even if I go for a run or help some friends move their furniture. But if I smoke Critical Lemon prior to similar tasks, I can expect the high to dissipate much more rapidly.
Therefore, to extend the duration it's wise to just kind of sit around and watch movies, play video games, have some relaxed sex, etc.
Conclusion
This is one of my favorite strains, but it's just not quite 5 Star marijuana. If I can get a strain like this when I eventually make my way back to the U.S., I will be very happy. But for now there's too many options for higher grade marijuana in Barcelona, so I have a plan for Critical Lemon: when I want to get blasted out of the universe, I'll select a premium 5 Star strain like Amnesia. But for all other intents and purposes, I'll be sticking with Critical Lemon. It's easier on my wallet.
Marijuana Strain Review Rating for Critical Lemon: 4 of 5 Stars
[author-post-rating]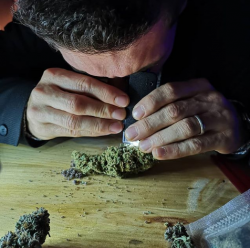 Latest posts by Russ Hudson
(see all)