Zanzi cannabis club in Barcelona is earning a reputation for blending excellent values on marijuana products with a sweet location just a stone's throw from the beach in Barceloneta. While there are a few other cannabis clubs in the Barceloneta area, none of them are anywhere near as nice as Zanzi. Though it's a new club – joining the "green rush" in Catalunya just 10 months ago – Zanzi is likely to become a household name in Barna in the years to come.
Review Rating for Zanzi Cannabis Club Barcelona:
5 STARS!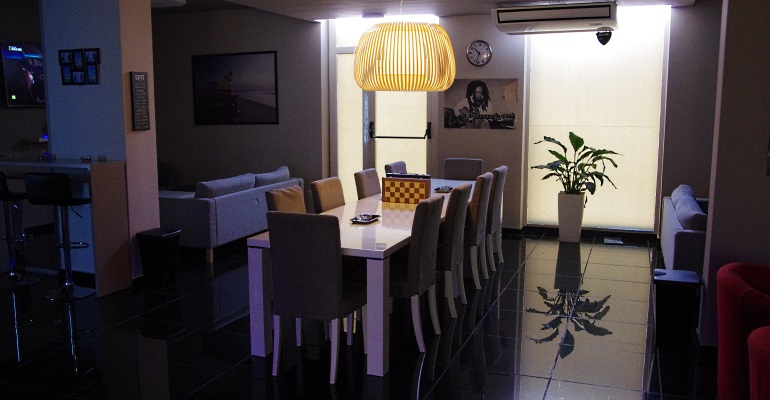 Zanzi Club: Environment
Like most of the better cannabis social clubs in Barcelona, the entrance to Zanzi is discreet and easily missed if you're not paying attention. A tasteful white door with a gold plaque featuring the words "Zanzi Club" leads to a simple and clean reception area beyond.
At just ten months old, Zanzi is still undergoing minor modifications and finishing touches, though nonetheless the club is quite beautiful. Many buildings in Barceloneta are run-down and dirty, but this isn't the case at Zanzi; it's an island oasis bordered mostly by the concrete grid of Catalunya's capital city.
Once through the reception area, members enter the main part of the club, which features numerous places for socios to relax, work or study, play games, and interact with each other. A large white table services those who need space for laptops, books, and chess sets, while plenty of comfy chairs are spread throughout the club for those who simply want to chill out with their cannabis. For busy days and nights, the club offers living-room style seating in a large nook to the side of the main room, as well as many stools lined up along the walls in the snack and vending machine area. Overall, Zanzi's capacity to comfortably seat many members at once is impressive.
The club is clean and open despite the ample seating, featuring a dispensary that is easily accessible near the center of the club.
Zanzi Club: Marijuana Selection
Zanzi offers 12-14 unique strains of cured cannabis flowers, several of which this author had never heard of before, like Strawberry Haze, Pink Bubba, and Jacki Kush. Interestingly, Zanzi has nearly as many types of hash and iceolator on offer as strains of raw flower. This includes the much-lauded Amnesia iceolator, and the ever-popular Nicole hash.
Zanzi also offers several "California Specials" to its members, including CBD oil, and moonrocks.
Perhaps one of the best things about Zanzi – and something that is hard to find at other top cannabis clubs in Barcelona – is the low member share values. Members can expect to contribute as little as 6 Euro for their part of certain harvests, and this entitles them to solid strains like Critical+.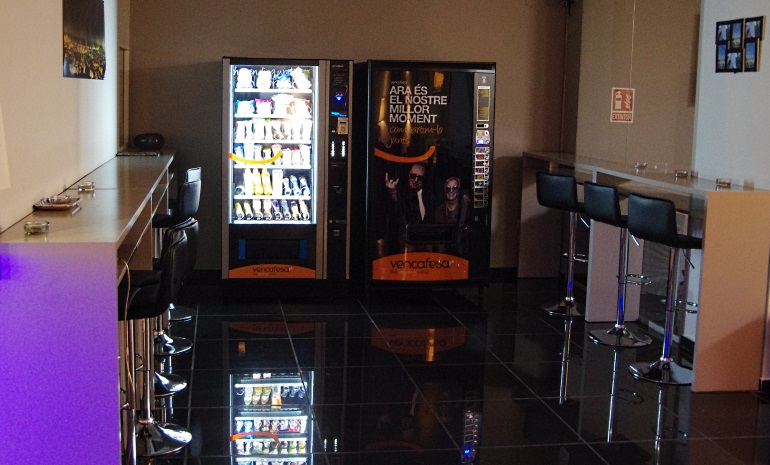 Zanzi Club: Accessories, Events, & Extras
As a new club, Zanzi doesn't have much yet in the way of special events and gatherings, etc. While the club does offer all the standard smoking equipment to its members; from pipes to papers to bongs to coffee and sodas and more, the club has chosen in its first year to focus mostly on offering excellent value to members. So far, Zanzi is off to a superb start in this regard. And, at just a block away from the sunny beaches of Barcelona, the club might not need many extracurricular activities anyway. 😉
Zanzi Club: Staff
Zanzi club was founded by a team led by a Dutch man named Jose. Jose believes that if he builds a tasteful club and stocks it with excellent cannabis, that people will come naturally. Staffed by a small group of smiley fellow members, Zanzi's goal is to become one of Barcelona's top 10 cannabis social clubs. With a warm and inviting atmosphere, exceptional member share values on products, and a location near the beach, Zanzi club should have no problem attaining this distinction.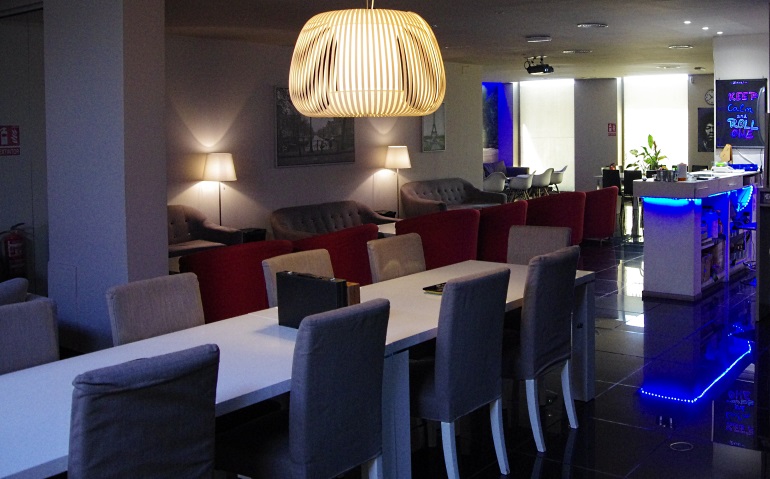 Conclusion:
Zanzi cannabis club in Barcelona is a chic and stylish smoker's establishment that's already being whispered about in the marijuana club community in Catalunya. With a standing policy of "Smile and the World Smiles with You," this club has the right attitude, the right location, and all the right strains for even discriminating cannoisseurs. Are you a member at Zanzi club in Barcelona? Let us know your thoughts in the comments section below!
Review Rating for Zanzi Cannabis Club Barcelona:
5 STARS!