This dispensary review is for Green Dragon on Colfax Avenue in Denver. A clean dispensary offering cannabis strains that aren't found at other dispensaries in the city, Green Dragon is also the perfect place to pick up great deals on mid-grade bud. With actively helpful and friendly staff, Green Dragon is a solid 4 Star Denver dispensary.
Review Rating for Green Dragon: 4 of 5 Stars
[author-post-rating]
G
REEN DRAGON AT-A-GLANCE:
Convenient location on Colfax Avenue
Unique cannabis strains
Appealing and well-laid-out interior
Great deals on mid-grade cannabis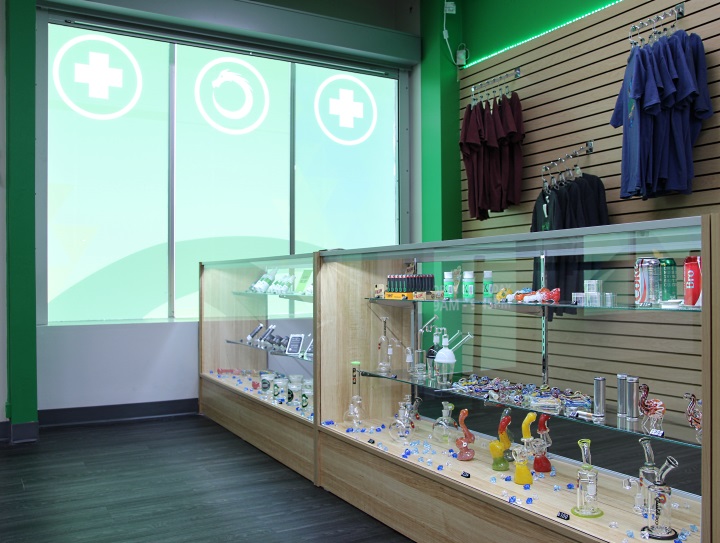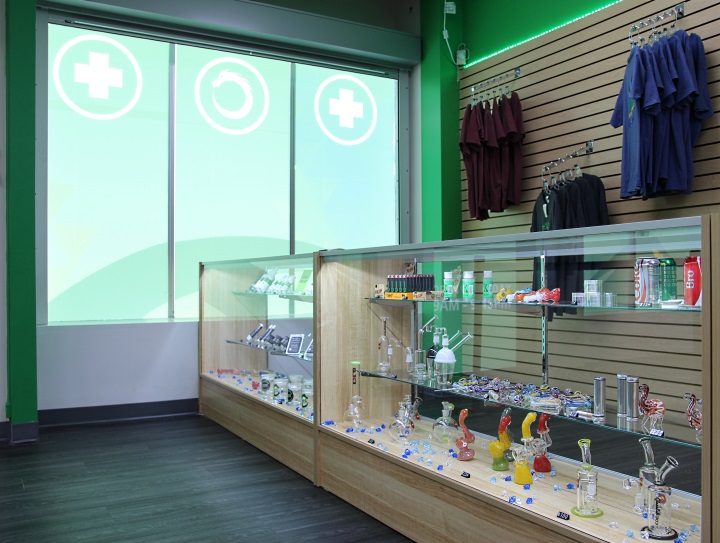 Green Dragon: Environment
Upon entering Green Dragon, the entire shop is neatly laid out before patrons, with everything on offer clearly displayed; you can see virtually the entire stock at Green Dragon just by standing in one place. This is unique among most of Denver's dispensaries, where product can often be hidden in little nooks and crannies, and behind different counters and displays. At Green Dragon, everything is laid out before you, with a large open area in the center of the shop, and long display cases situated to the sides.
An exceptionally clean shop, Green Dragon is tastefully and simply designed – no clutter, and plenty of space for patrons.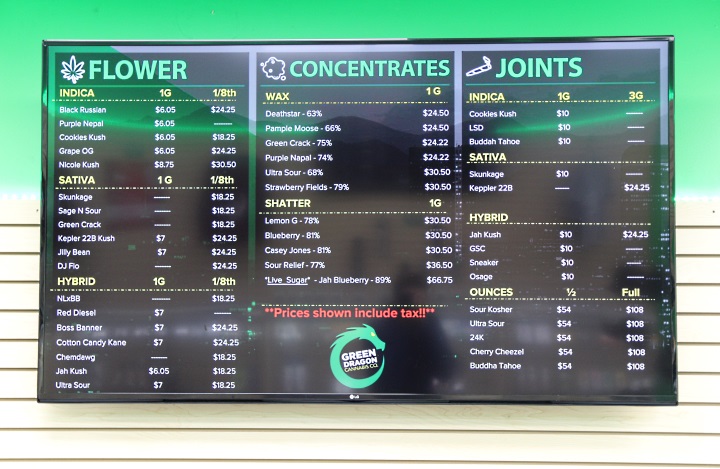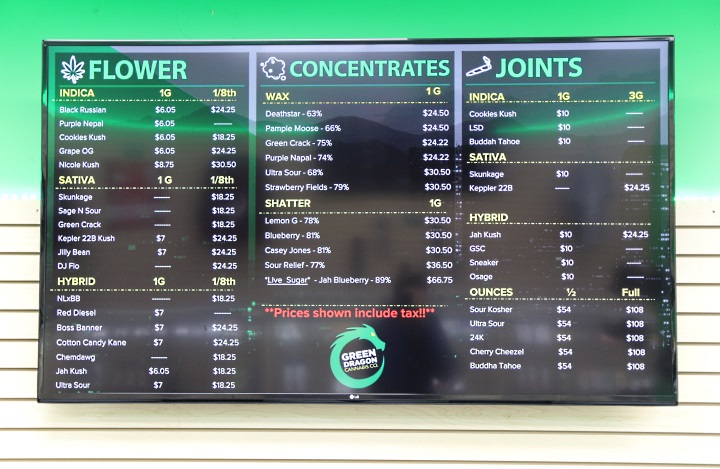 Green Dragon: Cannabis Selection
Green Dragon offers some of the most unique cannabis strains available in Denver, making it an excellent choice for when you've grown tolerant of the typical strains available in the city. From Red Diesel to Kepler 22B Kush, even this author was surprised at the unique strains that were available.
This author purchased a half-ounce of 24K, a strain I had not heard of or tested previously. Overall, I found the product to be clean and cured well, but this was not high-grade cannabis – this was mid-grade product, and at a price of $54 for the half, that makes perfect sense (at least in Denver anyway).
Green Dragon showcases a diverse selection of concentrates and extractions from some of the most popular marijuana strains in the world, including Casey Jones shatter, and Green Crack wax. The dispensary also stocks beautifully-presented edibles, elixirs, candies, and other infused goodies.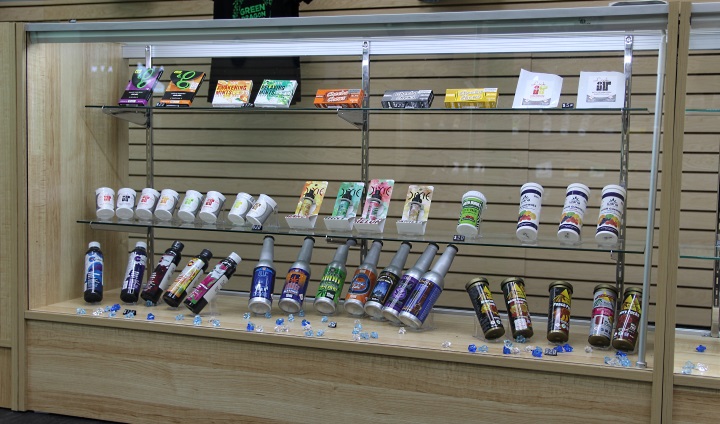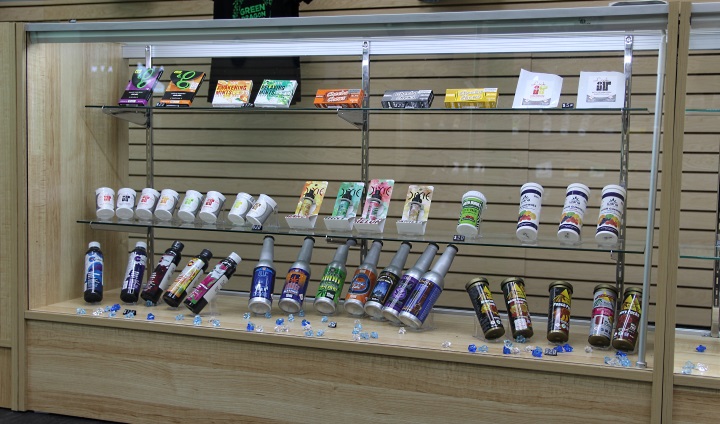 Unfortunately, the display system for Green Dragon's raw flower is restrictive and unfriendly. Samples of each strain are kept tightly inside small, transparent plastic containers. In the top-center viewing area is a circular magnification lens that just doesn't allow good visibility, and results in the need to twist and bend and tap on the box to really see the product. Situated in the top-front of the containers are small holes so that patrons can smell the cured buds, but this setup doesn't work – even with my extremely sensitive sense of smell, I detected very little scent from any of the containers. This type of display system is disappointing enough to lower the review rating for Green Dragon down to "4 Stars." Otherwise, the display system for the rest of the shop's many products is superb.


Green Dragon: Accessories & Extras
Everything a cannabis consumer needs is in plain view at Green Dragon, including vaporizers, bongs, pipes, lighters, several types of papers, filters and tips, creams and salves, grinders, transport containers with hidden places to stash cannabis products safely from prying eyes, and much more. The shop also offers the standard array of branded apparel, including hats, t-shirts, and beanies, and a small selection of HUF socks.
Green Dragon also has an ATM on-site, adding another layer of convenience to the shop.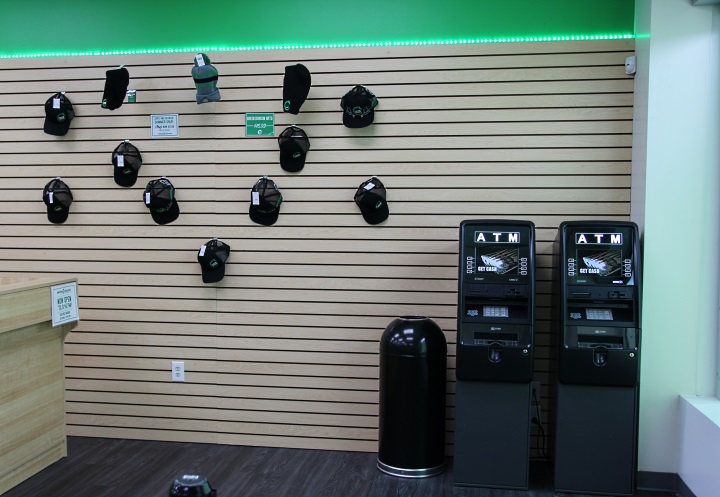 Green Dragon: Staff
Staff at Green Dragon are warm and outgoing, and showed an active interest in the particular needs of their patrons. They went out of their way to provide information about Denver and attractions in the area, and they possessed a good understanding of the genetics behind most of their strains. Although I'm not a regular there because I don't live in Colorado, I'm confident that Green Dragon is the type of place that treats their regular customers like family.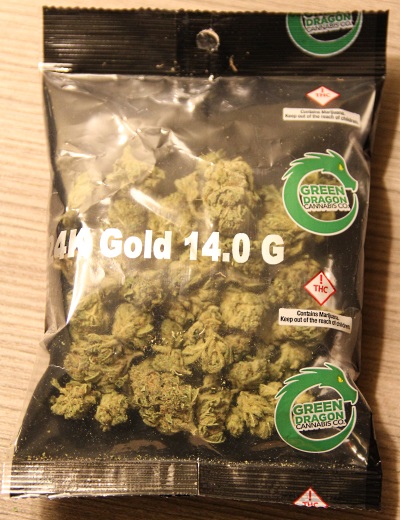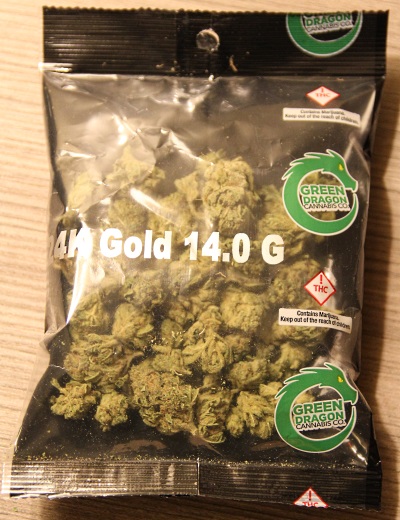 Conclusion
Green Dragon on Colfax in Denver is a well-organized dispensary offering unique strains, good deals on some products, and excellent service. This shop could easily become a "5 Star" Denver dispensary if the dried raw flower display units are changed to something a little friendlier, but other than that, it's one of the city's top values in recreational cannabis. Have you been to Green Dragon? Let us know your thoughts in the comments section below:
Review Rating for Green Dragon: 4 of 5 Stars
[author-post-rating]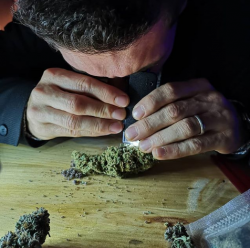 Latest posts by Russ Hudson
(see all)