The Wave is a brand-new Barcelona Cannabis Club located in the Selva del Mar area of the city; just a 3-minute walk from the beach and close to the Forum, where the now-infamous Primavera Sound festival is held each year. (Need to join a cannabis club for Primavera this year? The Wave is a great option!) Featuring a solid cannabis selection and a welcoming atmosphere for its members, this cannabis social club is certain to make a name for itself in Barcelona.
REVIEW RATING FOR THE WAVE CANNABIS CLUB BARCELONA: 4 of 5 Stars!
[author-post-rating]
(This is a preliminary application process; not all who apply will qualify for membership based on Spanish law and club policy. Application for membership is general and is not necessarily applied to any particular club unless the applicant fully qualifies.)
The Wave Cannabis Club: Environment
If you're looking for a cannabis club near the beach in Barcelona, The Wave is looking to cater to you. Situated just 2 scant blocks from the sunny beaches of this city, the capital of Catalunya, The Wave is not only close to the ocean, it's also entirely beach-themed. With plenty of natural light, murals of scenic sandy beaches on the walls, and a blue, tan, and light-color styling consistent with a relaxing day at the edge of the sea, The Wave is perfect for beach bums who appreciate good-quality cannabis.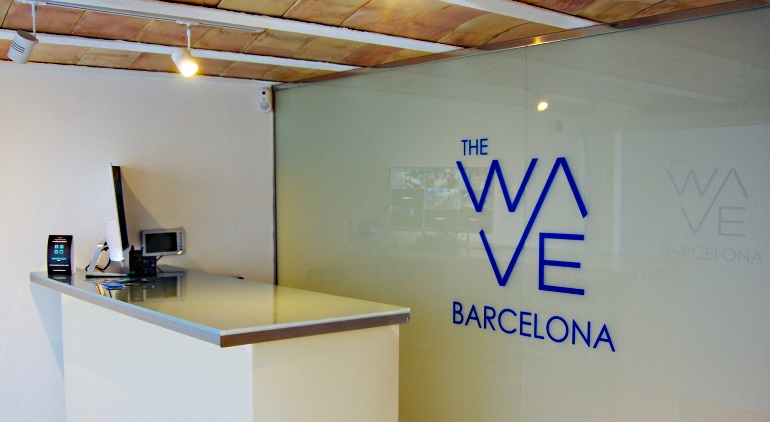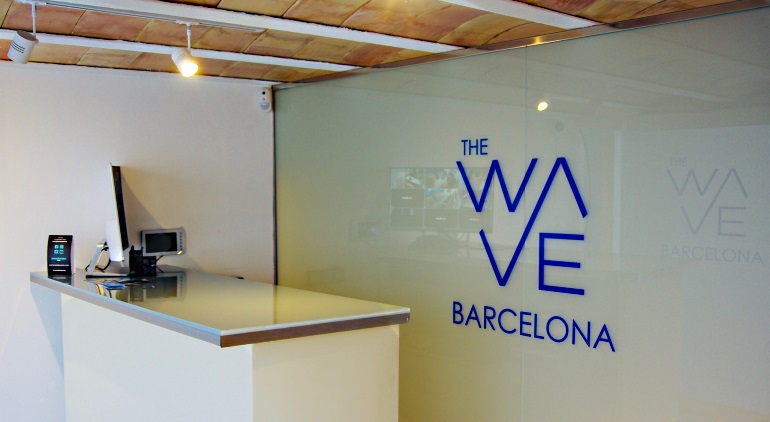 Spanning two stories, The Wave offers plenty of seating areas, including simple tables for those looking to work, read, play games, or just for rolling joints and socializing. Seating is plentiful enough and spaced properly so that even when the club is very busy, there's ample room for members to hang out without feeling crowded.
One of the few cannabis clubs in Barcelona that features windows to the outside world, The Wave is a light and welcoming social club that anyone will feel comfortable visiting. Add to this one of the most impeccably clean bathrooms in the city, and The Wave might just be your new home away from home. 😉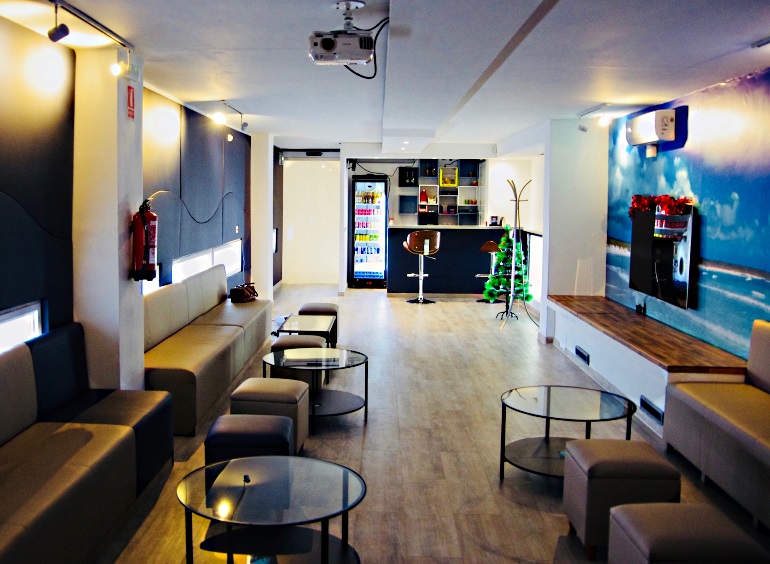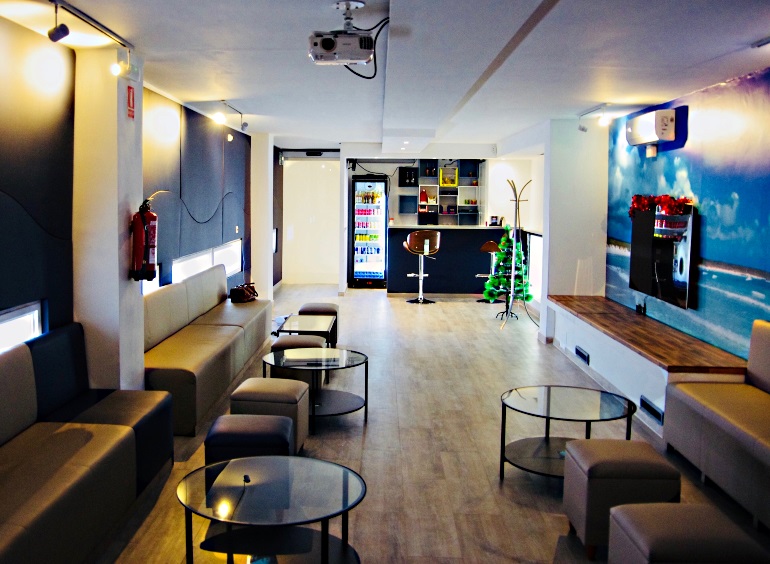 The Wave Cannabis Club: Cannabis Selection
One of the city's newest cannabis clubs, The Wave boasts a modest selection of raw flower, including classic strains like Jack Herer and Gorilla Glue. The club also offers 100% CBD oil for those strictly-medical users, and a fair selection of hash and wax for both medical and recreational use.
We acquired a small amount of the Gorilla Glue, as this strain is particularly popular both in the United States and Europe at present, and our tester was quite pleased with the sample, reporting it to be perfectly representative of the strain, with a powerful aroma and a heady buzz. We'll sample more strains from this Barcelona cannabis club and update this review accordingly.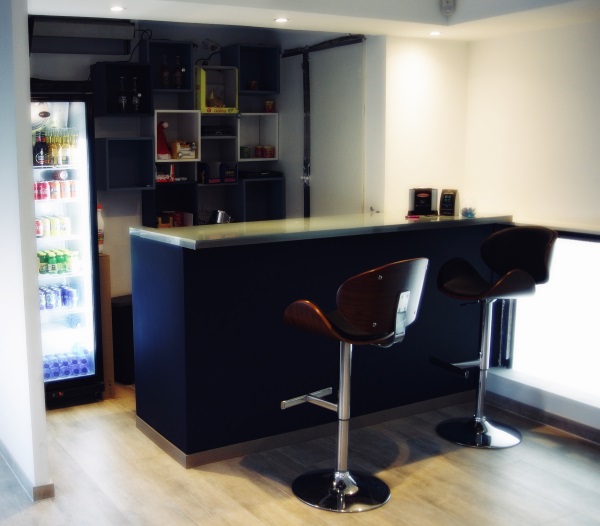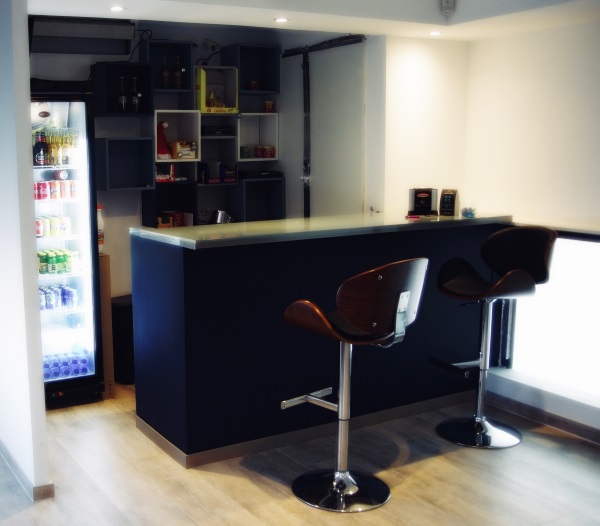 The Wave Cannabis Club: Events & Extras
As a new cannabis club in Barcelona, The Wave doesn't yet feature much in the way of special events and/or entertainment. However, the club does make nearly all the standard and customary cannabis club accoutrements like chess, checkers, backgammon, playing cards, magazines, and more available to its members.
The club also features large-screen televisions that showcase music videos, movies, and more. For gamers, there's a PlayStation where you can engage other socios in various types of video games. Against one of the back walls is a large projector for movie nights, football games, and other visual entertainment for members.
The Wave provides the standard array of soft drinks, coffee and tea, and some limited snacks for members. Need a pipe or some papers? No problem – The Wave has you covered with those as well – just ask at the front desk or the reception area. Fancy a glass of wine, or a beer? The Wave offers simple alcoholic beverages to its responsible members.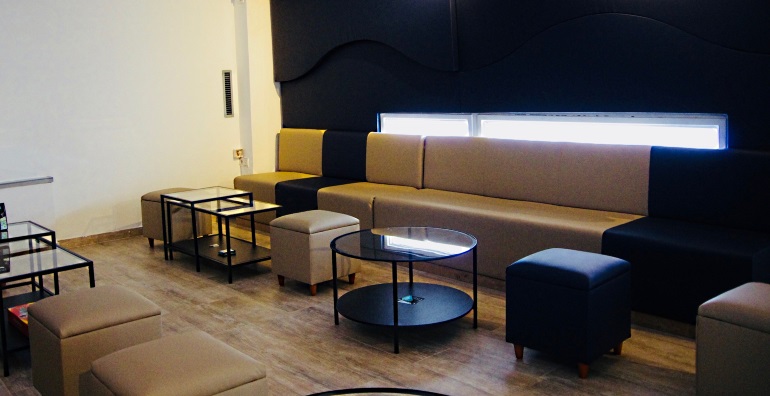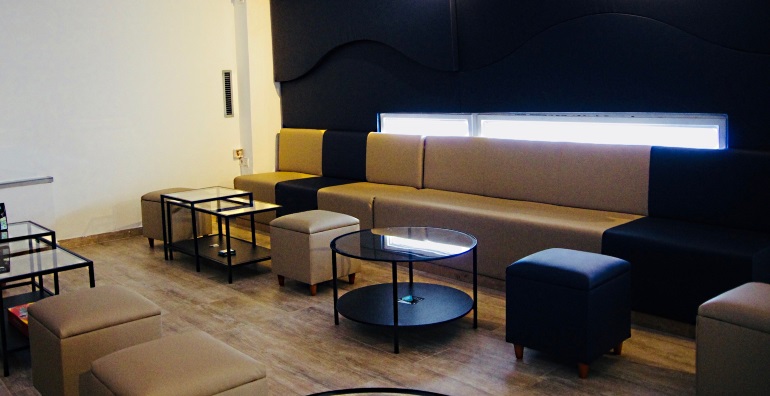 The Wave Cannabis Club: Staff
Staff at The Wave Barcelona include a mix of local Spanish people, and some Swedish influence in the Board of Directors. In fact, sleek Swedish styling can be felt throughout the club, making for a chic but relaxing environment.
The staff here are friendly and always smiling, and, unlike at other clubs in Barcelona, they'll actually check on you occasionally to make sure you've got everything you need.
Conclusion
The Wave cannabis club in Barcelona is perfect for people who live in the Selva de Mar area, those who long for a club that's a quick jump away from Barcelona's bright beaches, or those who want a new experience in the city. Though a new Barcelona cannabis club, The Wave is already making an excellent impression on this city's residents and visitors. Are you a member at The Wave? Let us know your thoughts about this private cannabis social club in the comments section below!
REVIEW RATING FOR THE WAVE CANNABIS CLUB BARCELONA: 4 of 5 Stars!
[author-post-rating]
(This is a preliminary application process; not all who apply will qualify for membership based on Spanish law and club policy. Application for membership is general and is not necessarily applied to any particular club unless the applicant fully qualifies.)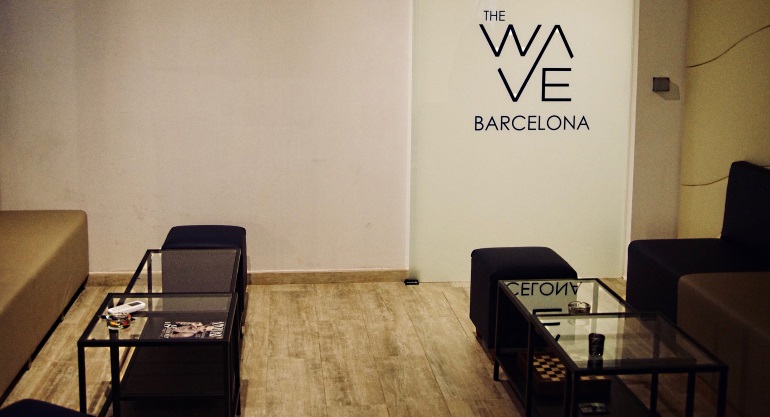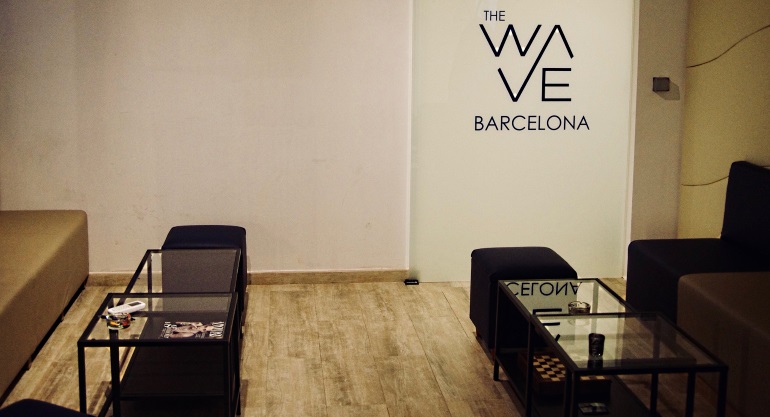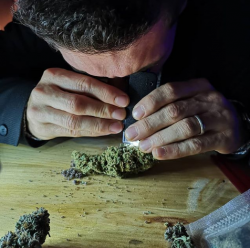 Latest posts by Russ Hudson
(see all)