Groundswell Cannabis Boutique on Colfax is everything a good Denver marijuana dispensary should be. With excellent cannabis products at reasonable prices, friendly staff, and a modern, clean environment, Groundswell exemplifies the type of professionalism-in-cannabis that the industry needs to continue pressing legalization forward.
Review Rating for Groundswell: 5 of 5 Stars!
GROUNDSWELL CANNABIS BOUTIQUE AT-A-GLANCE:
*Medical-quality, well-cured cannabis
*Clean and tasteful environment
*Friendly and knowledgeable staff
*Sweet deals on top shelf bud!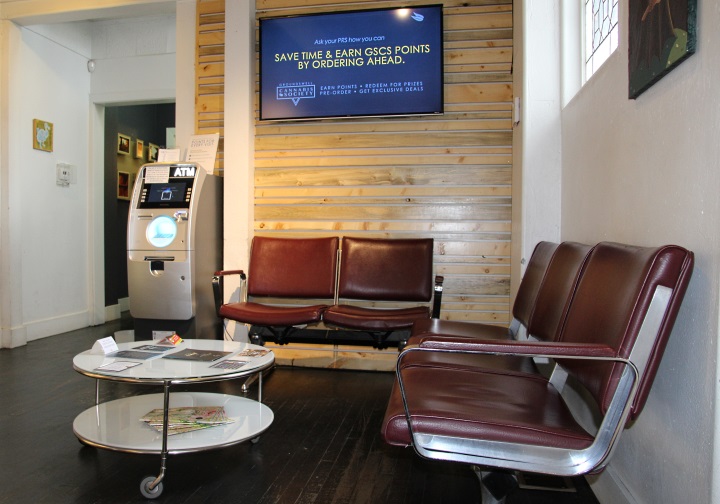 Groundswell Review: Environment
Groundswell Cannabis Boutique is clean and modern, but tastefully styled with a deliberate type of understated simplicity. The waiting area is small but offers clean and comfortable chairs, and, conveniently, an on-site ATM. There's also a well-organized nook with ample literature about medical and recreational use of cannabis, and information about the specific products and brands carried by Groundswell.
Some walls are dressed in highly polished sections of wood paneling, while the dark-stained hardwood floor adds a well-grounded air to the place that blends seamlessly with the rest of the facility.
interesting artwork is featured in the hallway just off the waiting room, and a large television screen alerts patrons to their responsibilities as patients and consumers, as well as notices of exclusive deals and discounts, and other relevant information.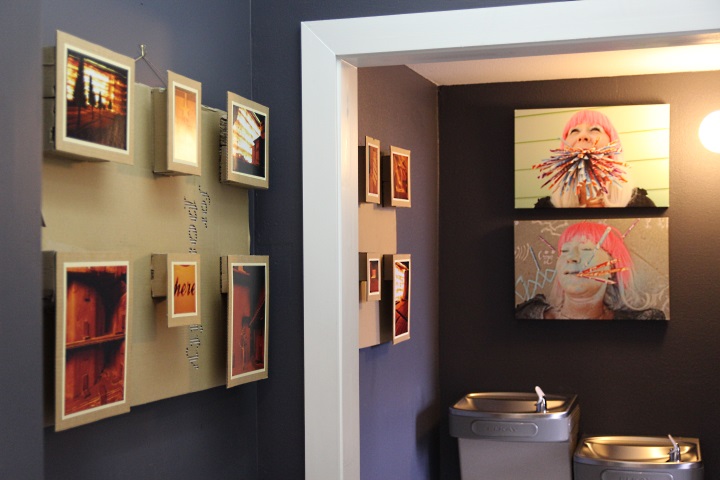 Groundswell Review: Cannabis Selection
Groundswell's cannabis dispensary is well-stocked, and affordable. Offering around 5-6 types each of sativa, indica, and hybrid cannabis strains, the variety at this dispensary is sufficient to keep most regular users and connoisseurs quite happy. Groundswell also offers marijuana extracts and concentrates, edibles, and other cannabis-infused products, all at fair prices.
This author purchased a half-ounce each of Ghost Train Haze and FLO OG, both Rare Dankness strains, as the dispensary was offering excellent discounts on that seed company's products at the time. Both strains were perfectly cured, potent, and exceptionally clean under the microscope at 100X. The packaging, while keeping in line with Colorado requirements, was still simple and appealing.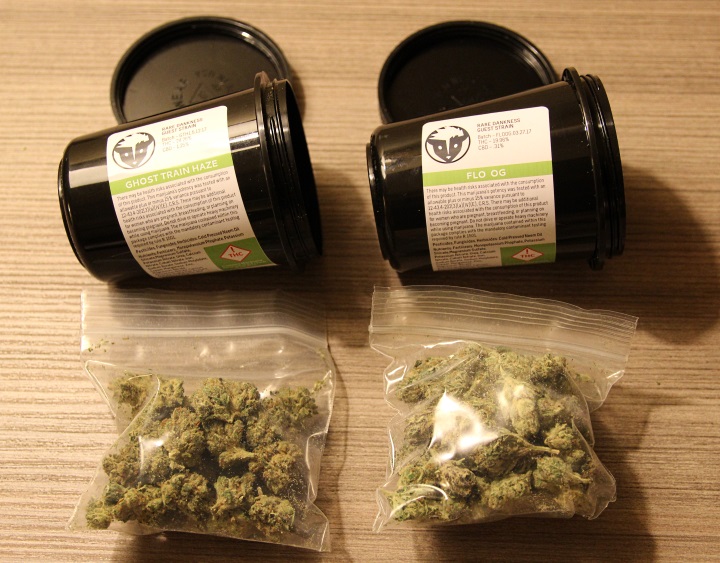 Groundswell Review: Accessories & Services
The usual bongs, papers, pipes, tips, screens, vaporizers and more are available for purchase at Groundswell. The cannabis boutique also offers hats, t-shirts, and other cannabis-related memorabilia.
More importantly, Groundswell provides sound and careful advice to both its medical and recreational patrons, without the air of condescension that sometimes accompanies this type of counsel and education.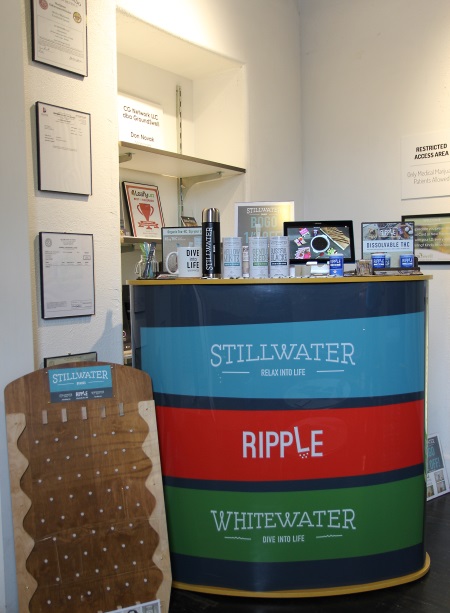 Groundswell Review: Staff
The staff at Groundswell is friendly and welcoming. Everyone working at the dispensary was talkative; even those not waiting on me talked to me freely. Staff members were clearly knowledgeable, but also quick to use online resources to find out information they didn't know offhand, such as the specific genetics behind some strains. This is a smart practice considering that at many Denver dispensaries, if the clerk doesn't know the answer to a patron's question, they often don't take any further steps to investigate.
Conclusion
Groundswell Cannabis Boutique is a professional yet down-to-earth medical-grade cannabis dispensary. If I lived in Denver, this place would be one of my most-visited dispensaries in the city. Have you been to Groundswell on Colfax? Let us know your thoughts in the comments section below:
Denver Dispensary Review Rating for Groundswell: 5 of 5 Stars!