Circulo is one of Barcelona's top private cannabis clubs. Located in the best neighborhood in the old part of Barcelona – El Born – Circulo has everything a cannabis connoisseur could want; perfect location, inviting atmosphere, excellent cannabis products, and accommodating staff. In fact, Circulo is this author's home cannabis club in Barcelona – a base that many other local cannabis professionals and enthusiasts share.
REVIEW RATING FOR CIRCULO: 5 of 5 STARS!
(This is a preliminary application process; not all who apply will qualify for membership based on Spanish law and club policy. Application for membership is general and is not necessarily applied to any particular club unless the applicant fully qualifies.)
CIRCULO PRIVATE SOCIAL CLUB AT-A-GLANCE:
Top-Shelf Cannabis Products
Best Location in Barcelona
Excellent Social Environment
Wheelchair Accessible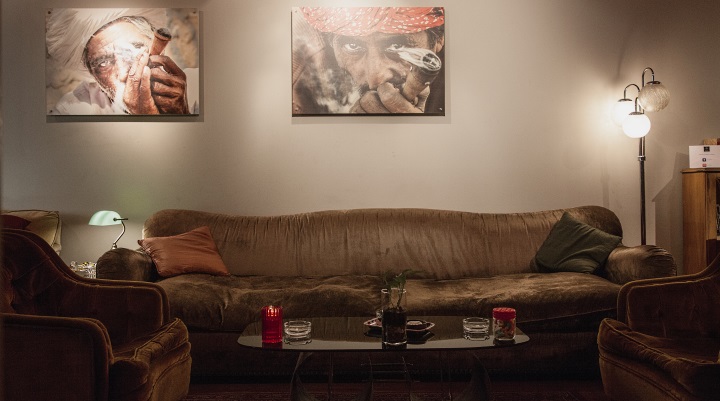 CIRCULO CANNABIS CLUB: HISTORY
Circulo is one of the newest professional-grade cannabis clubs in Barcelona. Located in the space once occupied by the infamous but now-defunct La Mesa private cannabis club, Circulo has retained many of the dedicated members that once belonged to La Mesa, but it's also brought something entirely unique to the scene, with ambiance and a social environment that is unrivaled by most other clubs in the city.
CIRCULO CANNABIS CLUB: ENVIRONMENT
In striking contrast to many Barcelona cannabis clubs, Circulo is full of light. From the bright, stylish, and welcoming entrance and reception area, to the very back part of the club where posh couches offer the ultimate stoned relaxation, Circulo is inviting and properly illuminated in every unique area.
In the front of the club are two huge tables on which members can work and play. Pushing deeper into the interior, there are multiple "living room" type areas where comfortable armchairs, love-seats and couches await Circulo's socios.
Tasteful and unobtrusive art decorates the walls, and ample well-placed mirrors help to reflect and spread the light that virtually embosses the Circulo logo onto the massive frosted picture windows that keep El Born's prying eyes out of this private club de Canamo.
In the main corner of the club is a dedicated music area; live DJs play there virtually every night, and one or two nights per week low-key but well-trained musicians perform live exclusively for Circulo's members.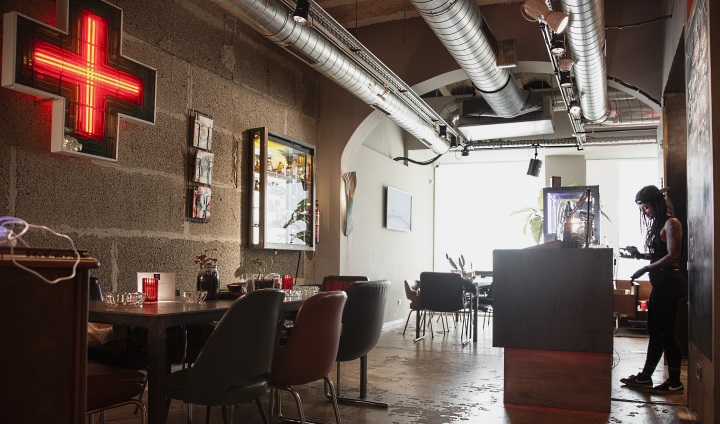 The modernized and sleek dispensary allows for excellent observation of the cannabis products on offer at Circulo, but beware that sometimes a queue can form here, congesting the area during busy times.
Separate men's and women's bathrooms are large, and, with rare exception, quite clean – especially when compared to some other cannabis clubs in Barcelona. In fact, even the best private social clubs in the city sometimes don't take proper care of their restrooms, which – for me – makes Circulo just that much more comfortable and familiar.
Finally, Circulo was designed to be wheelchair accessible, with easy entry at the front, and plenty of places for folks in wheelchairs or with other medical equipment to sit and enjoy the many benefits of the club.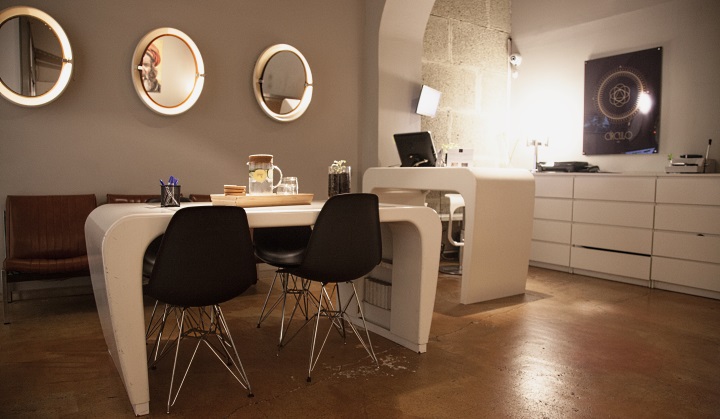 CIRCULO CANNABIS CLUB: CANNABIS SELECTION
The marijuana selection available at Circulo is managed by a dedicated team of cannabis professionals. With numerous sativas, indicas, and hybrids on offer, Circulo specializes in top-shelf cannabis that isn't found elsewhere in Barcelona. The club also offers an abundance of professionally-made extractions, including tinctures, oils, salves, creams, distillates, wax, shatter, and more.
Well-cured iceolator ("bubble hash" for you Americans) is generally available at Circulo in several different types – this author highly recommends the Amnesia iceolator if it's available. The club also stocks traditional Moroccan hash, as well as specialty hashes from time to time.
For members who like marijuana edibles, Circulo stocks gummies, candies, brownies, and other cannabis-infused products, depending on the grow cycle and availability.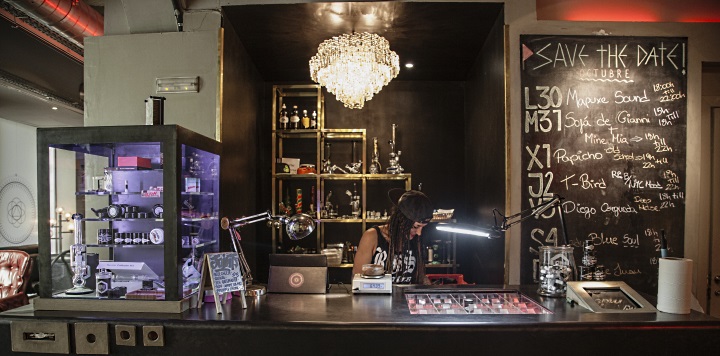 CIRCULO CANNABIS CLUB: EVENTS & EXTRAS
Circulo boasts a wide array of events and extras for members to partake in. From movies to live music, a large selection of card and board games, chess tournaments, broadcast football (soccer) games, DJ nights, tapas nights, and more, Circulo has more for its members to do than most other smoking clubs in Catalunya.
The club also offers many extras for members; house bongs and pipes, house Volcanoes, candy dishes, free tips, filters, papers, lighters, grinders, and more are all easily accessible to Circulo's members.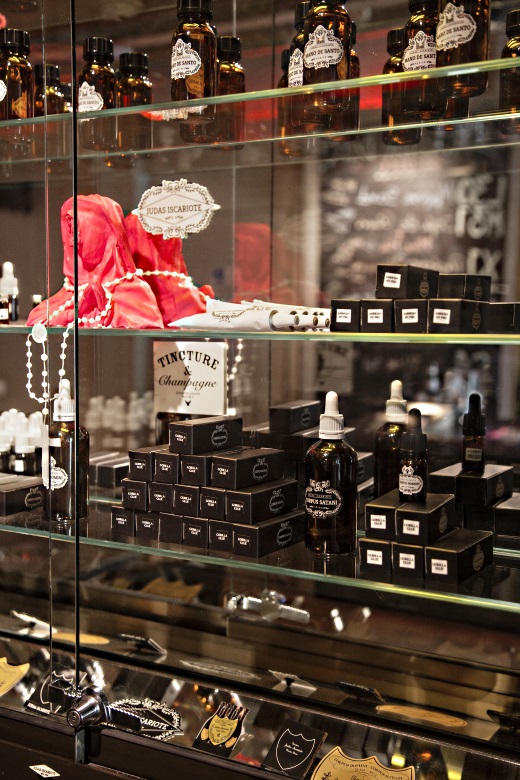 CIRCULO CANNABIS CLUB: STAFF
For members of the former La Mesa cannabis club, familiar faces are among Circulo's staff. This was a smart and compassionate decision on the part of Circulo's Board of Directors, as key staff members were a major part of what made the old club great, and a big part of what makes Circulo great now. There's also a new group of dedicated staff that tend to Circulo's members, offering friendship and comradery, dispensing cannabis products, and providing refreshments and entertainment.
CONCLUSION
Although there are several other excellent cannabis clubs in Barcelona, it's tough to match the complete package that Circulo has become, and it's easy to see why so many people – this author included – choose to make Circulo their home social club in BCN. Are you a member of Circulo? Let us know your thoughts in the comments section below!
REVIEW RATING FOR CIRCULO: 5 of 5 STARS!
(This is a preliminary application process; not all who apply will qualify for membership based on Spanish law and club policy. Application for membership is general and is not necessarily applied to any particular club unless the applicant fully qualifies.)