For a large part of the cannabis social club community in Barcelona, the end of an era has come. La Mesa cannabis club has gone through the final stages of a club that is being pressured out of existence by authorities; a shocking conviction after years in court, the refusal of new members, removal of all cannabis products, and now the final General Assembly of socios will be held and the club subsequently closed in the coming days. This article details the life and times of La Mesa cannabis club in an effort to help people understand what happened as we prepare to say goodbye to our friends and family on Carrer del Rec in El Borne.
Disclaimer: Consider this piece an Editorial. There is no chance that I can write this article with impartiality considering my connections and friendships with many members, staff and the management of La Mesa. I will try to state facts only and allow readers to form their own conclusion, but I want to be clear that I am personally affected by this closure; La Mesa was like a second home to me and there probably won't be anything like it again.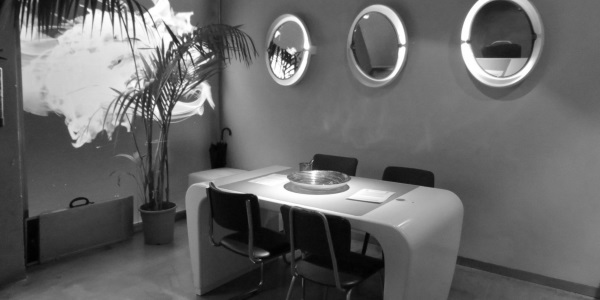 The Life and Times of La Mesa Cannabis Club
La Mesa was started by two Dutch friends in 2012. The concept of the club is found in the name; La Mesa, or, The Table, was founded as a place for intelligent and progressive people to socialize, share, create and work in an environment where they could safely consume cannabis. To firmly root this concept in the association, La Mesa commissioned two huge tables made from steel and reclaimed floor planks from another time.
The founders of La Mesa worked with local cannabis industry attorneys to develop a strong Articles of Association, which was submitted to and then approved by the local District Attorney's office in Barcelona. This clearly identified La Mesa as a cannabis social club that intended to systematically cultivate and distribute cannabis to its members. After applying for and receiving proper tax status as a legitimate business, La Mesa officially opened at a time when around 300 other cannabis clubs were flourishing in Catalonia.
To most, La Mesa didn't seem remarkable at first.
Acting under the advice and operational guidance of attorneys who drew from hundreds of other cases where smoker's associations in Spain had been permitted to operate, La Mesa began to produce high quality cannabis for its members. With the core concept of The Table as a meeting place of minds and hearts blended with an impressive offering of fine cannabis products, it shouldn't have come as a surprise that La Mesa's member base quickly grew. This included a large percentage of medical marijuana users, as well as people of all types: artists, doctors, teachers, designers, writers, attorneys, and even a surprising number of police officers.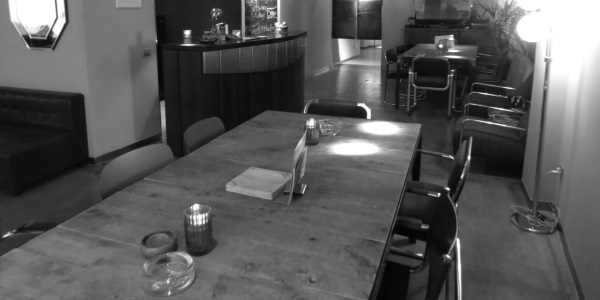 Although it wasn't known at the time, the fact that many of these members were experienced cannabis connoisseurs was – in a way – the beginning of the problems for the club. Requiring on average around 60-120 grams of high-quality cannabis per person per month, La Mesa had to rapidly adjust its cultivation operations to support its member's needs. The Association expanded its grow efforts and experimented with cloning and other methods of safer, cleaner and more efficient production. Still in its first year, the club and its members had a lot to learn, but they almost didn't get the chance.
Before the club's first anniversary, authorities conducted a large-scale raid on the association's cultivation center, seizing whole cannabis plants, clones, equipment and supplies and arresting several members who were working in the center at the time. In keeping with the general accepted legal practice, the founding members – the President and the Secretary – were charged with a variety of crimes including drug trafficking.
Despite this huge loss, La Mesa continued with business as usual in El Born. Members came and went, collecting their share of other harvests the club had produced, and the police did not bother them. Still believing that it was operating safely within the law, La Mesa's attorneys prepared to fight the charges while the club concentrated on providing for its members.
Four years passed…
Four years passed with numerous continuances and delays in the courts. Despite this trouble La Mesa grew and its reputation as one of the highest quality cannabis social clubs in Barcelona spread.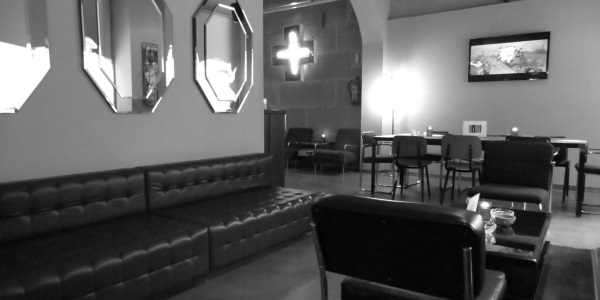 The Beginning of the End was in the Beginning
By 2016 La Mesa was widely considered to be the best cannabis club in Barcelona. Despite the ongoing court case, there was no other trouble with the club for 4 years and La Mesa flourished. With excellent recreational and medical cannabis products and a social environment that attracted legions of brilliant and beautiful people, it really wasn't a surprise that La Mesa grew so quickly. But just as the association of cannabis users was really coming into its own, in April of this year the judge's hammer finally fell and ruled that the founders were doing nothing more than drug trafficking.
The sentence? 5 years in prison.
Here's where things get muddled; La Mesa's attorneys didn't provide any documentation or evidence that La Mesa was a legitimate cannabis association providing for its members under the closed-circle doctrine. In fact, in a preposterous twist of irony, the judges ruled that La Mesa as an association didn't exist and therefore the cultivation center was nothing more than a marijuana trafficking operation…consequently, they ordered that the founders of the association serve 5 years in prison and that the club must be closed.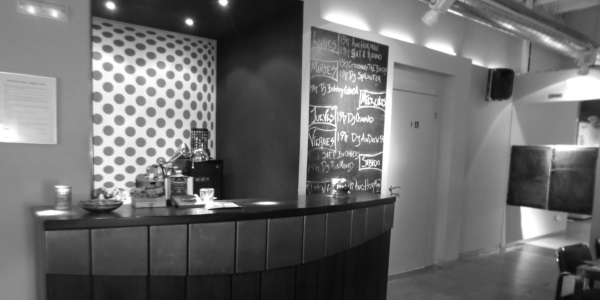 Yes, you read that right. The club that does not exist must be closed.
This situation has created some contention in the cannabis community in Barcelona, because many feel that La Mesa's attorneys were negligent by not providing evidence that the club existed with members sufficient enough to support the cultivation center as raided and shut down in 2012. However, the head attorney of this firm had won 7 previous cases in this manner and had been confident that La Mesa's case would be similarly won. The ruling against the association and the lengthy prison sentence was a shock to the attorneys and the club's Board, as well as to others in the field who were watching the case, myself included.
When the judges handed down the sentence against the Board and ordered the club shut, initially La Mesa resisted and remained open to its members, keeping regular hours in El Born, just off Marques de l'Argentera. But with the smoker's association in the news, the authorities in the city quickly focused their attention on the club. Last week at least 2 members were followed and harassed by undercover agents outside of the club. In one of the cases, I interviewed the member immediately following the search. This member indicated that the agents were dressed in civilian clothing and followed him as he left the club and walked toward Placa de Palau. At the next crossing the agents stopped the man and his girlfriend, immediately asking;
You have some marijuana on you, yes? Give it to us.
After interviewing this member at Placa de Palau, I walked back to La Mesa and witnessed virtually the same thing happening to another member who was getting on his motorbike outside the club. The undercover agents in this case also immediately demanded the man hand over cannabis.
One of the members in question uses cannabis medically to treat Crohn's disease.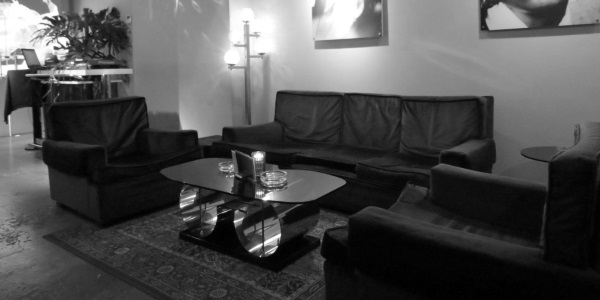 The same week police showed up at La Mesa early in the day asking if a certain person was a member there. This was likely a probe, as later that day police came to the club again and questioned the manager for 45 minutes about the Board of Directors, specifically wanting to know if the Board had been changed as required by the court. By then the former president and secretary had indeed been replaced and were in the process of preparing for their defense at the Supreme Court in Madrid.
In response to the court ruling and the additional pressure applied by local authorities, La Mesa stopped taking new members and pulled all of the association's products out of the dispensary. Members were still permitted to go to the club and hang out, but now a final General Assembly of members has been ordered by the Board. To be held on Monday, the 9th of May at 19:30, a vote among members will be taken to determine the club's specific fate, with a general fate almost certainly consisting of a complete and permanent closure of La Mesa cannabis club.
My Personal and Professional Thoughts
As a longtime member of La Mesa, I can say with confidence both personally and professionally that the club was special. The welcoming atmosphere and the forging of friendships that occurred there on Carrer del Rec was unprecedented; I've not seen anything like it anywhere else in any country. The people behind La Mesa brought their concept of The Table to life and I'll never forget the countless hours I've spent sitting at one of those great tables, talking with friends about matters of substance, getting lost in hundreds of games of chess with people that I genuinely enjoyed being with, and of course consuming my part of the club's harvests.
La Mesa exemplified precisely what a cannabis social club should be.
It's said that all good things must end, but to me that's nonsense. All things come to an end; good and bad. So while it seems like the good days of La Mesa are over for now, we know that the bad days will come to an end as well. Let's hope that the founders of La Mesa aren't locked in a cage away from their families for 5 years over a plant. Let's hope the association of people that was La Mesa can reincarnate itself in some other way, or even in some other place. Because ultimately, La Mesa had a spirit, and that spirit was in its members. We're all still here.