Which is the best cannabis club in Barcelona? That really depends on what you're looking for, but since I get this question from readers quite frequently, I'll detail what I consider to be the 5 best smoker's clubs in my favorite city in the world, Barcelona.
[UPDATE 2016: This post applies to the best clubs in Barcelona for 2014-2015.  Click here to see the Best Cannabis Clubs in Barcelona 2016.]
THE 5 BEST CANNABIS CLUBS IN BARCELONA SPAIN
#1. La Mesa!
Most notable feature: The People
Location: El Born, Barcelona
La Mesa is without a doubt the Best Cannabis Club in Barcelona – and also the most professional. Apart from its posh environment, exciting ambiance and superior selection of high-grade cannabis and concentrates, what makes La Mesa the best smoker's club in BCN is the people. From the warm and extremely professional staff to the legions of intelligent, productive and engaging members, the people of La Mesa are extraordinary. Those people are the reason I find myself at La Mesa virtually every night of the week. That, and the chess tournaments. We play a lot of chess at La Mesa. 😉
[youtube id="v30D10xYAPo" width="600″ height="350″]

#2. Dr. Dou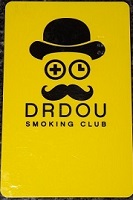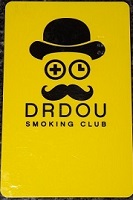 Most notable feature: Location
Location: El Raval, Barcelona
Dr. Dou smoking club is one of the coolest private marijuana clubs in Barcelona. Mellow, interesting and staffed by a fantastic group of people, this club is located a short walk away from the heart of Barcelona. From Placa Catalunya and Las Ramblas, Dr. Dou provides a nearby getaway in a quiet neighborhood that stands in sharp contrast to the teeming Ramblas and eastern edge of Raval. Known for its celebration of local artists and for its regular "Taco Nights," Dr. Dou is down-to-earth but still somehow feels deliciously exclusive.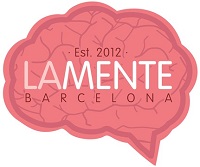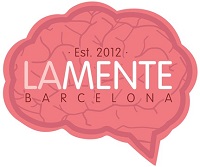 #3. LaMente
Most notable feature: Ambiance
Location: El Raval, Barcelona
Decorated like a 50's American diner strongly influenced by Spanish modernism, LaMente boasts an environment that is unlike any other cannabis club in Barcelona. Just a few minute walk from Placa Catalunya, LaMente is an excellent place to work or study, to meet business associates or just to hang out with friends. LaMente offers a solid, unique marijuana menu full of superior strains that show the club is dedicated to producing something exemplary for their members.
#4. Choko
Most notable feature: Artistic Expression
Location: El Gotic, Barcelona
Choko is a vast, tastefully appointed private cannabis club located only steps from Placa Catalunya, just off the busy Via Laietana. Choko offers its members a selection of weed that is exceedingly difficult to find elsewhere in Barcelona. For instance, I visited the club in January 2015, and had the joy of sampling their famous proprietary Choko strain, as well as their Agent Orange marijuana strains, which were both potent and memorable. (In fact, the Choko strain is in my opinion the best sativa available in Barcelona as of March 2015.) Choko frames the club's comfortable and spacious interior with some rather stunning works of art that you really need to see to believe.
[youtube id="FdwNflacWSI" width="600″ height="350″]
#5. Green Age
Most notable feature: In-House Restaurant
Location: Gracia, Barcelona
Green Age is a little "off the beaten path" for those who live or work in the center of Barcelona, but the club is so beautiful and has such excellent weed that for many, it's worth it to be a member. One of the primary reasons that I like this club is because it has an in-house restaurant. At nearly all other clubs, I constantly have to interrupt my work (I often work from my laptop) to go get something to eat. At Green Age, I can work, smoke some weed, eat some food and then get focused on work again without interruption.
[youtube id="jaj5XLdDWHc" width="600″ height="350″]
(The video above was shot at Green Age during one of the club's formerly frequent magic shows)
Conclusion
This is my list of the 5 best cannabis clubs in Barcelona as of early 2015. However, I reserve the right to change this list as the industry here changes. If you disagree with this list, I want to know why; state your preference in the comments section below, or send me an email to: russ@marijuanagames.org
[Disclaimer: This article is obviously editorial and in no way is it meant be construed as promotional materials for any of the cannabis clubs mentioned.]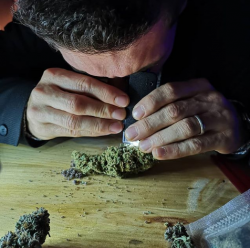 Latest posts by Russ Hudson
(see all)