Mon Verd cannabis club in Premia de Mar, Spain, easily rivals the top marijuana social clubs in Madrid and Barcelona – especially since coming under new management in the latter half of 2020.  A massive, sprawling club at more than 200 sqm (around 2,150 sf), Mon Verd is located to the north of Barcelona and is open to residents of Spain and their exclusive guests.
Mon Verd: History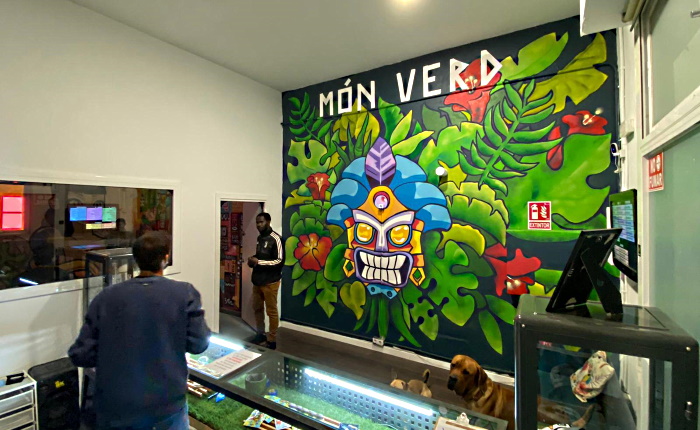 One of the oldest established cannabis social clubs in Spain, Mon Verd has been servicing members for more than 8 years. The association recently received a significant upgrade in the form of new management; a group of expert flower and hash producers from Barcelona, about 25 minutes to the south.
Mon Verd: Environment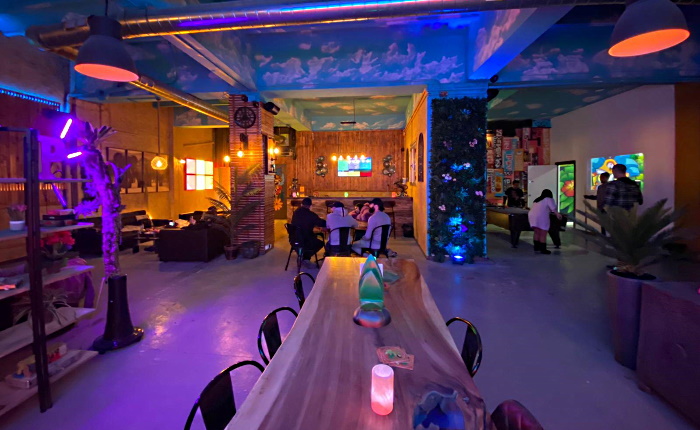 Evident in the name, Premia de Mar is directly on the Balearic Sea, with gorgeous beaches that are virtually deserted when compared to the beaches of Barceloneta.  The club's name, "Mon Verd," means "Green World" in Catala, and the updated version of the club – completed in late October 2020 – reflects the values of the association perfectly; inside is a green world dedicated to Mary Jane and her friends.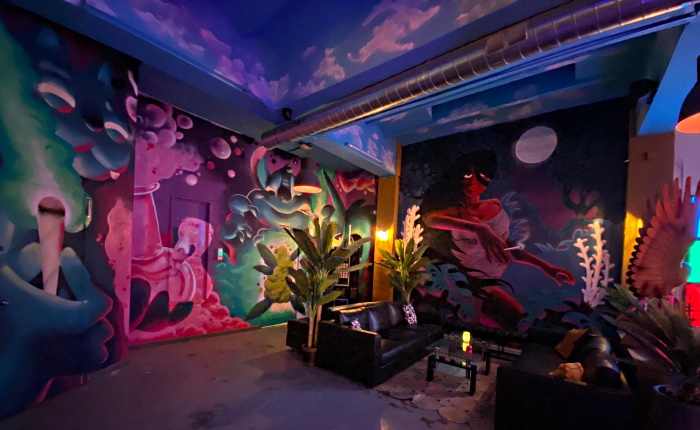 With wide-open spaces and impressive works of art applied directly to the walls, Mon Verd is the region's premiere cannabis club; it is surprisingly luxurious compared to most social clubs in El Masnou, Badalona, and other coastal towns north of Catalunya's capital city.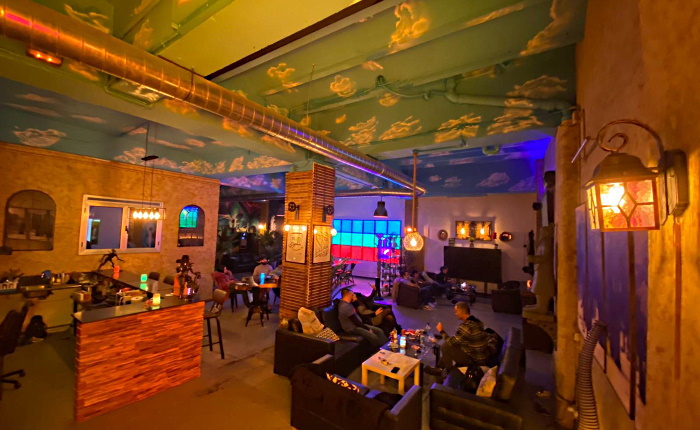 From the richly decorated and exceptionally clean reception area, to the lavish lounges, to the dispensary and even the bathrooms, careful consideration has gone into every detail of this cannabis social club.  Posh leather chairs and couches await members looking to fully unwind, while a grand wooden conference table, and several other tables and chairs invite socios to work, play, and smoke.  To the right of the dispensary is the billiards room, where members can play pool, and – when pandemics are not raging – launch tournaments and challenges.
Mon Verd: Cannabis Products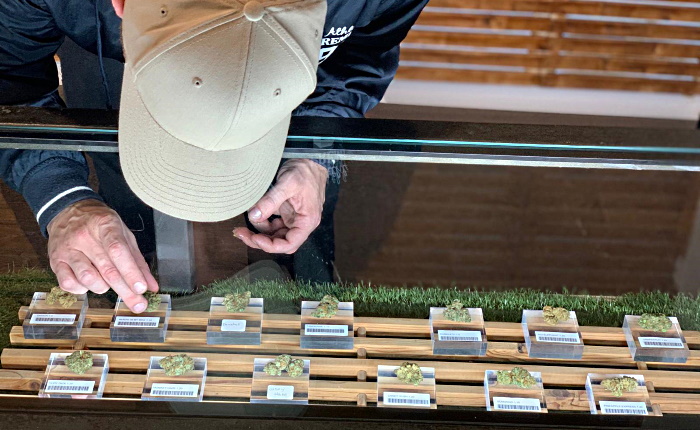 With more than 18 strains, Mon Verd offers the widest variety of cannabis products in the area, with members entitled to a robust mix of indicas, sativas, and hybrids.  On the menu in October of 2020 were strains like Where is My Bike?, Casey Haze, Moby Dick, Candy Kush, Pineapple Express, Mango, and many others.  Members may also collect from the association's offerings of hash, extracts, concentrates, and edibles, and vape pens and cartridges are available for members to use with their own products, or with the club's wax, budder, or iceolator.
Mon Verd: Staff
The overall vibe at Mon Verd is exclusive but friendly.  As a private smoker's club, it's not possible to simply walk in off the street and expect to gain membership. Instead, you must be referred for membership by someone who is an existing member.  In this way, Mon Verd and all other cannabis associations in Spain control who the members are in their club.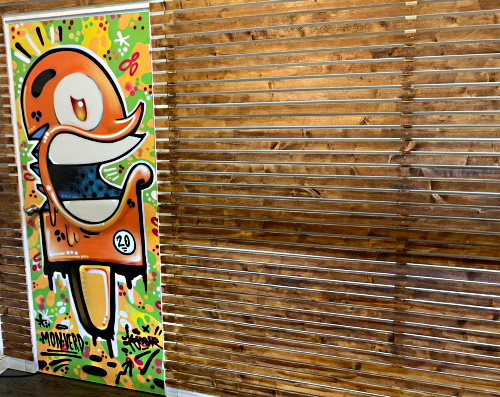 Despite this exclusivity, staff at Mon Verd are adept at making new and veteran members feel welcome and well-attended.  Top members of the Board of Directors can often be found working in-house, and dispensary staff are exceptionally educated about the products they provide to members.
Mon Verd: Events & Extras
Perhaps one of the best benefits of being a member of Mon Verd is that membership in Club Saigon in the Gracia district of Barcelona is automatic, and members may use either club at any time.  Mon Verd offers games, vending machines with snacks and drinks, and large-screen televisions for members to watch movies, games, or documentaries.  Prior to the eruption of COVID-19, the club hosted numerous events for members including live DJs, live music, sports games nights, and much more.  However, all of these types of gatherings have been postponed due to the Coronavirus.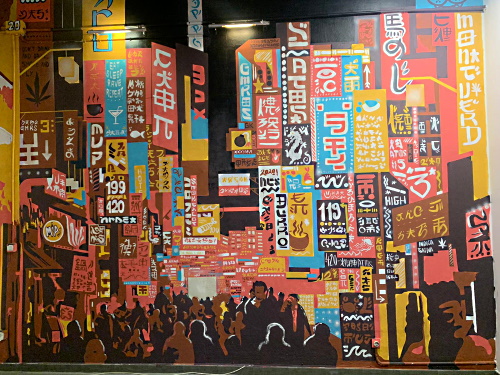 In fact, current COVID-19 practices at Mon Verd limit the number of members inside at any given time; ask the club via Facebook or telephone for details. Members must also wear a mask to enter the establishment, and observe social distancing between individuals or groups of 1.5 meters or approximately 6 feet.  The club is also operating under restricted hours, but this and all other related restrictions will be lifted when the pandemic has been brought under control.
Conclusion
To this author's knowledge, there are no comparable cannabis social clubs north of Barcelona; Mon Verd is something of an anomaly.  In fact, this club could easily compete with some of the top clubs in BCN and come out on top.  Have you been to Mon Verd, or are you member? Let us know your thoughts in the comments section below: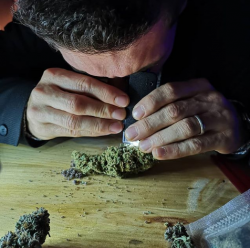 Latest posts by Russ Hudson
(see all)