Figuring out how to get weed in Barcelona can be a little tricky, but this guide will help you to easily – and safely – find weed in Barcelona. With hundreds of private smoking clubs, a thriving black market, and a relaxed attitude toward possession of small amounts of cannabis, getting weed in Barcelona is a simple task; especially when compared to other major cities in Europe.
Option #1 – Legally Join a Private Barcelona Cannabis Social Club
Buying weed in Barcelona is as easy as joining one of the city's 200+ cannabis social clubs. The clubs are private, so you can't pop in unannounced, but if you can find a sponsor to refer or recommend you, then you can become a member and collect cannabis products from the club's dispensary. A sponsor must be a current member in good standing.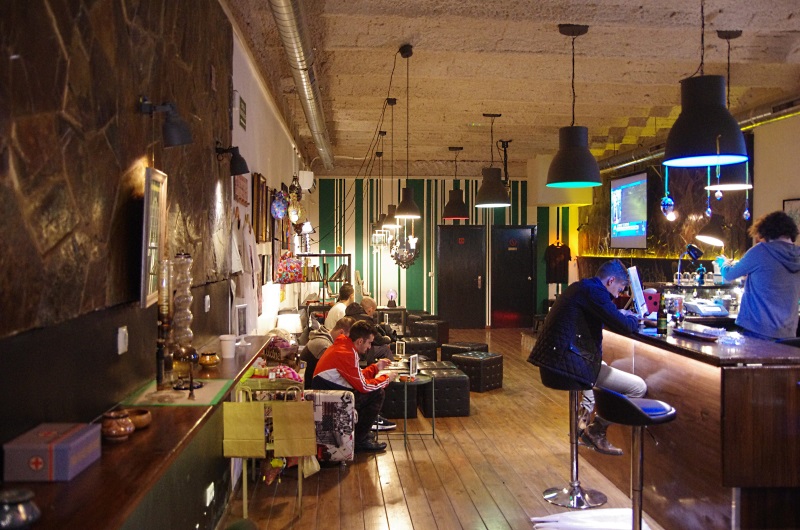 Other than a recommendation from an existing member, you need to be at least 18 years old, and agree to abide by the rules of the club – the most important of which is to make sure that the cannabis products you acquire from the club never make it outside the group of members that comprise your club/s.
Special rules may come into effect from time to time, for instance, during the COVID-19 pandemic, there are new rules and protocols in place to protect members and staff from the virus. For more information, read the following article:
CORONA VIRUS PROTOCOLS AT BARCELONA CANNABIS CLUBS
You'll pay a yearly membership fee to the club. For simple clubs, the fee can be as low as 10 or 20 Euro. But for the best Barcelona cannabis clubs with superior weed, expect to pay 30 to 50 Euro. You will also need to provide a valid ID for registration, but don't worry – the club's records are private and will never fall into the "wrong hands," and the information you provide will never be accessed by any third party or government body.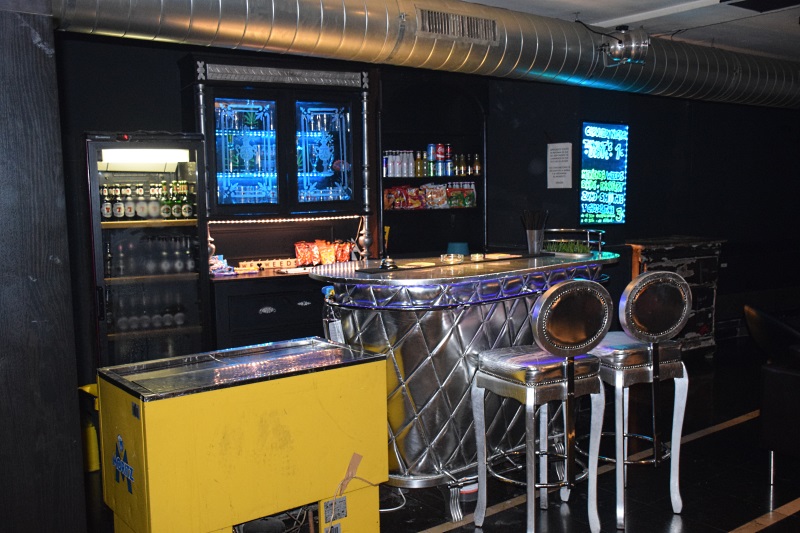 Option #2 – Black Market Access on Las Ramblas & in Barceloneta
If you don't want to join a cannabis club, the next best way to get the best weed in Barcelona is to waltz over to Las Ramblas, or down to Barceloneta. On Las Ramblas, the main thoroughfare in the city, thousands of people mill about the many shops and kiosks. Men – generally clean-cut and modestly dressed, and primarily from African and Middle Eastern countries – are the main purveyors of weed and hash here. They'll solicit you on the street, and if you engage them, you might get some traditional Moroccan hash, or some good Barcelona weed – it's hard to tell what you can find in the city's black market.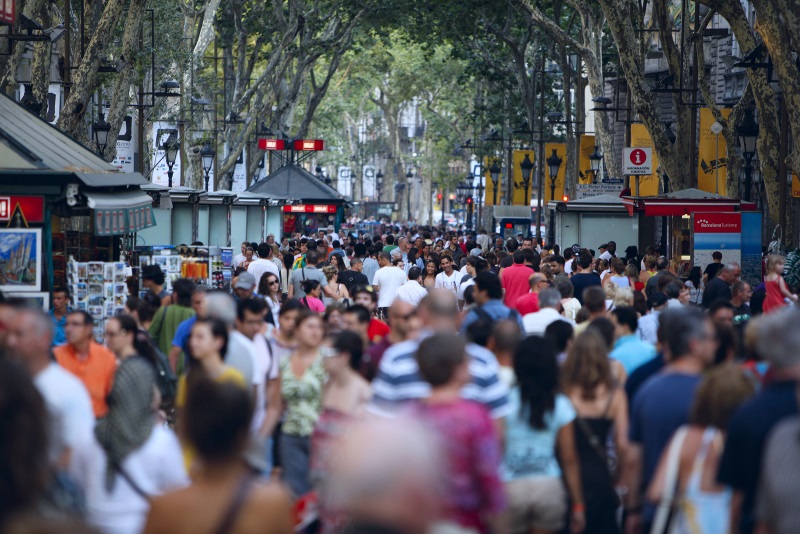 In some cases, these same men or others will solicit you to join a cannabis club, which is another option, but one that is mostly frowned upon in the city. Weed clubs in Barcelona that solicit members on the street are asking for big trouble from the police, so in most cases it's only the sort of shady, desperate, or very basic clubs that do this.  Click here to learn about what happens when you join a Barcelona cannabis club.
In the neighborhood of Barceloneta, you can find the same men mentioned above. They walk along the boardwalk from the beginning of Barceloneta's beach, all the way to the marina, and they'll solicit you for weed or hash if you look like you might be looking for some. The police presence in this area isn't as heavy as that of Las Ramblas, so it might be a little safer, especially during the day.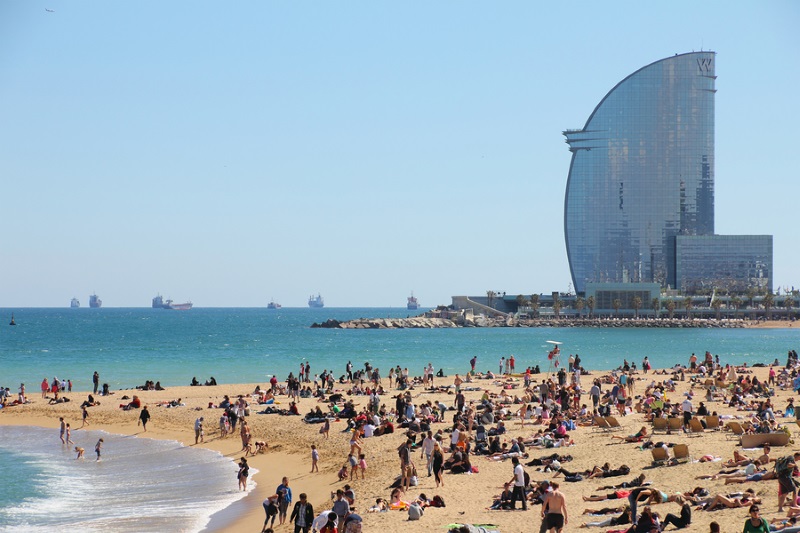 Robberies and thefts do happen from time to time, but it's rare that anyone is hurt badly. If the person you're dealing with takes your money and says: "Okay, wait right here, I'll go get it and come back," you can be assured that your money is gone, and there won't be much that you can do about it.
Option #3 – Bring Cannabis to Barcelona from Another Weed-Friendly Place
It is possible to fly from one cannabis-friendly place to another while transporting personal amounts of weed or hash. Within Spain, this is relatively easy and safe when flying. But on the ground in Spain, many people get busted by police units with dogs that wait at train stations and bus depots. These are not criminal busts, however – it's merely a civil fine.

In theory, and – for many people, in practice – you can fly with weed from Amsterdam to Barcelona. You could fly direct from Boston to Madrid. If Portugal was part of your itinerary, you'd probably be safe there, too. Denver, Seattle, Portland to AMS, BCN, or Portugal would probably be safe. But don't forget, if your plane transfers, connects, or otherwise stops in any other countries, and you're caught with cannabis there, then you're subject to that country's laws. Of course, all of this is based on anecdotal information – we're not attorneys.
Summary
The best way to get weed in Barcelona is by becoming a member of a private cannabis social club. Failing that, the black markets are the most likely option for those who cannot safely bring what they need from their own country or another one.
Are you a member of a cannabis club in Barcelona?  Have you brought cannabis to Barcelona from another country?  We'd love to hear about it in the comments section below: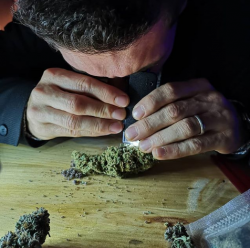 Latest posts by Russ Hudson
(see all)