Spannabis 2016 in Barcelona, Spain will be held on March 11, 12 and 13 at the Fira de Cornella event center. Spannabis 2016 is the 13th edition of Spain's largest cannabis and hemp fair, known locally as "Feria del Canamo." Spannabis is also held in Malaga, but the Barcelona version of the event is the biggest and most important cannabis event in Spain.
To get an idea of what to expect at Spannabis, please check out these photographs from Spannabis 2015 in Barcelona:
[easingslider id="4104″]
To read more about the history of Spannabis and other details, please see this detailed post:
https://marijuanagames.org/spannabis-2015-in-barcelona-spain/
Spannabis 2016 Barcelona: Dates and Times
Friday March 11: 11:00 to 20:30
Saturday March 12: 11:00 to 20:30
Sunday March 13: 11:00 to 20:00
Spannabis Ticket Prices:
15 Euro per day or 35 for the full 3 day event.
You can visit the Spannabis website here:
http://www.spannabis.com/barcelona/
Have you been to Spannabis? What was your experience like? Let us know in the comments, section, or send me an email at russ@marijuanagames.org.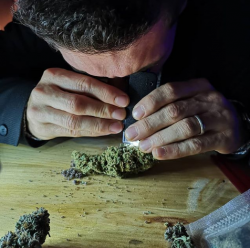 Russ Hudson is the
CannaBizConsultant
and founder and editor of
MarijuanaGames.org
.
A published author, certified search marketer, and web developer, Russ is an avid supporter of transparency in marijuana research, truth in cannabis activism, and full repeal of prohibition. Russ also advocates for the immediate development of a cooperative international economic and agricultural marijuana strategy.Having lived, worked, and traveled extensively throughout The Netherlands, Spain, and the United States, Russ is intimately familiar with cannabis culture.But one of the coolest things about Russ is that he actually responds to emails personally.Find out for yourself by getting in touch with him now:
Email Russ:
contact@marijuanagames.org
You can get the action-packed book,
Weed Deeds: From Seed to Sage
, the true story about Russ' 25 years in the black, grey, and white markets for cannabis here:
WEED DEEDS: FROM SEED TO SAGE
You can get Russ' controversial children's book about cannabis,
What's that Weed?
here:
WHATS THAT WEED?
Thank you for your support!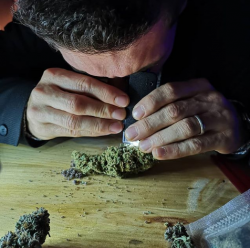 Latest posts by Russ Hudson (see all)