Cannabis Club Rating for Abcda: 5 of 5 Stars [author-post-rating]
This cannabis club review is for the Abcda club on Av. del Marques de l'Argentera in Barcelona, Spain. This is now one of my favorite spots in the city and on occasion I have gone more than once in a day to hang out and get premium, icky-sticky dank nugs. Abcda doesn't have a huge selection of weed like other cannabis clubs in Barcelona, but they don't need to because they have chosen their strains wisely.
(This is a preliminary application process; not all who apply will qualify for membership based on Spanish law and club policy. Application for membership is general and is not necessarily applied to any particular club unless the applicant fully qualifies.)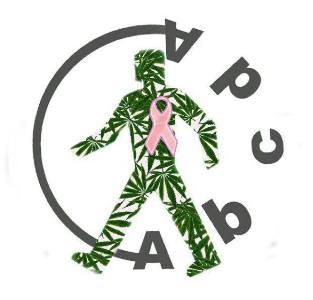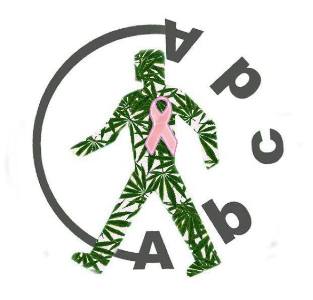 Abcda is located in the Borne district, which isn't far from where I live in Barceloneta. In fact, it's close enough to walk there in about 10 minutes, so my first night there I went on foot from my flat. Arriving at the club, there was a discrete and secure entrance manned by an imposing-looking but pleasant security officer dressed in black with no insignia. As I approached he was guiding a man into the vestibule of the club and closed the door behind him.
I hesitated for a moment, unsure what the requirements were to register for this club. I knew that some private cannabis clubs allow anyone who lives in Barcelona to register, but some require a referral from a current member. There was a man standing outside the doors smoking a cigarette, so I asked him if I had found the right place.
Abcda in Barcelona: Member Referral Required
He eyeballed me and told me in decent enough English that indeed this was the place and that I would need to wait for the security man to allow me to enter. He asked me if I was a member and I said 'no', at which point he broke my heart by telling me I needed a direct member referral in order to register.
But it turns out that this guy, "P," was a member of the club. We chatted on the sidewalk while people hurried by; it was busy in Barcelona that night and darkness was quickly falling. Nightlife was stirring.
I explained to P that I lived in Barcelona and was looking to join a good club nearby. When he learned I was American he narrowed his eyes, stepped back and looked down at me. About 6 inches taller than me, P had a thick beard and thick-rimmed glasses to set them off. He said;
"You Americans are dangerous."
He laughed, but I wasn't certain he was joking.
After a bit I asked P if he would sponsor me to join the club and he agreed. He guided me into the secure vestibule area where the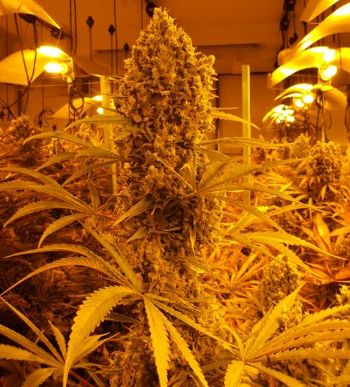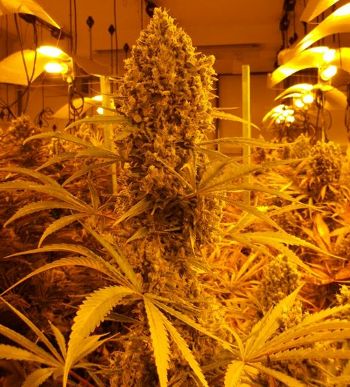 security guy pointed to a chair in front of a desk and asked me to sit down. Across from me sat a lovely young girl who asked me to fill out some paperwork while she examined my passport.
She collected a 10 Euro membership fee from me, explained the rules (occasionally with P translating) and then welcomed me as a member.
P and I walked into the club and I knew right away that this place was different.
Four large lounge areas were punctuated with tasteful art, large flat screen televisions were mounted high on the walls, and leather couches and armchairs lined the walls in every room. The floors were wooden and stained with a comforting grey-wash; the walls were wrapped in luxurious golden brown wallpaper. Clear and crisp music was piping in from the exposed ceiling somewhere above.
As P and I walked toward the bar area, it was obvious that the place had smoke-eaters and exhausts in operation and they were working quite well; the air was clear and fresh despite about 2 dozen patrons who were blazing it up freely.
Abcda offers FREE Soda, Juice, Water, Snacks, Coffee, Wi-Fi & More for Members
P showed me the main lounge and bar area; a huge upright cooler stocked with sodas, juice and water stood in one corner, a monstrous and expensive-looking coffee and espresso machine was against one wall, and a small table was adorned with a basket full of sweet treats.
All of this, P told me, was free for members.
He brought me to the bar and then retreated to a corner of the main lounge. There were 2 attractive women in their 20's behind the bar; one spoke some English and one did not. I selected 3 varieties of marijuana from the large backlit menu board mounted on the wall behind the bar; Critical, Sweet Afghani and Shark. Read my marijuana strain review on these three varieties.
---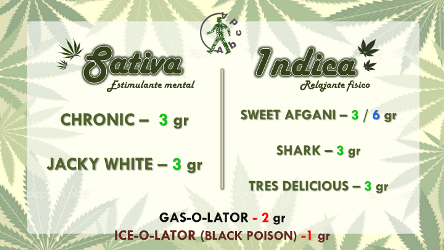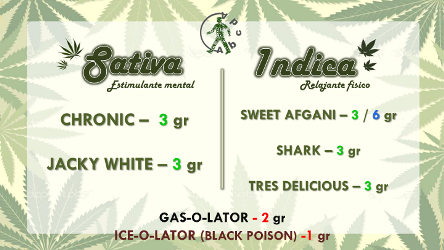 ---
I took this treasure and searched for a good place to examine and smoke it. P had been joined by a couple of people while I was talking to the young lass at the bar, so not wanting to intrude I found a spot on one of the couches in the front lounge area and broke out my new stash. I smoked some of the Sweet Afghani, and it was heavenly.
I melted into the couch and felt right at home.
Friday Nights: FREE Live Music for Members of Abcda
The following Friday I went back to Abcda to check out their live band. Apparently every Friday they offer live music at no charge for their members. This particular Friday there was a duo playing their guitars in an acoustic style (although they were plugged in); they played some songs that I recognized, some that I didn't, and they were quite good. The singer was especially talented; a good-looking guy who knew how to use his voice.
P was there again and invited me to sit with his group. I did, but only after stopping to get a gram of Black Poison from the bar area. Read my review of Black Poison here.
I sat down with the group and fired up a bowl. They passed around joints and we talked for a couple of hours while listening to the duo play. I had a great time.
I've been back to Abcda a few more times since then, including a couple of times when my internet signal was whacked at the apartment. I sat on one of those big leather couches and used Abcda's free Wi-Fi to work from my laptop while I enjoyed smoking pot in peace.
Being able to grab a quick water or soda at no cost is a pretty sweet benefit too.
(This is a preliminary application process; not all who apply will qualify for membership based on Spanish law and club policy. Application for membership is general and is not necessarily applied to any particular club unless the applicant fully qualifies.)
Barcelona Cannabis Club Review & Rating for Abcda: Conclusion
I love Abcda; it's definitely a place that I'm going to frequent a lot. The ONLY negative thing I could say about the club is that, unlike other clubs in the city, they don't have more than a few varieties of marijuana available at a time. (The most I've seen so far is 6 on the menu, plus Iceolator and Gasolator) However, they don't need to offer a lot of varieties because the ones they do offer are more than sufficient to rock your world and at a reasonable price.
For instance, right now Abcda offers Black Poison, Sweet Afghani and Jacky Whyte; all of which are delicious and potent enough to keep me happy for a long time.
---
Barcelona Cannabis Club Review Rating for ABCDA: 5 Stars!
[author-post-rating]
---
In my next Barcelona cannabis club review, I'll be discussing the Cannabis Social Club Barcelona in detail, as well as three new varieties that I've never tried before; Super 7, Cranberry Kush, Black Mamba, and ICEOLATOR! Click the RSS button below or in the top-right corner of the site to get updated automatically when that post is published.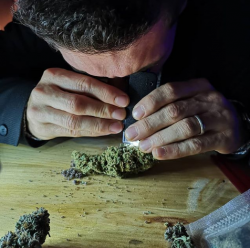 Latest posts by Russ Hudson
(see all)