Dabadoo is an international cannabis cup for marijuana extractions and concentrates. Currently held regularly in Barcelona, Amsterdam and Valencia and with plans to expand to other cities, this particular review is for the Dabadoo held in Barcelona, Spain in March 2016. Hosted this year at Barcelona's exclusive NPK cannabis social club, this 420 event had some of the world's best cannabis extract producers competing for various titles and awards. As one of the most exclusive cannabis competitions anywhere in 2016, only 275 tickets were available to the event; all of which sold out nearly instantly. So if you didn't get to go and you're curious to know what Dabadoo is all about, check out this review that gives you all the insight you need.
Dabadoo Barcelona 2016: The History
(If you're new to dabs, check out this article that will explain the basics of what dabs are and how they are made and consumed: What are Dabs? Weed Dabs Explained)
Although I knew that Dabadoo was created by Mila Jansen (referred to by many as the Queen of Hash) and the Pollinator shop in Amsterdam, I didn't learn much about the history of Dabadoo until the event was already over. When I left NPK club and Dabadoo the evening of the Cup, I decided to walk for a while before hailing a taxi. As usual, the weather in Barcelona was – to a Yankee like me – warm and pleasant, even though winter was still mid-stride. A few blocks away from the club, a woman dining at an outdoor café called out to me by name and asked me if I enjoyed covering Dabadoo. It turned out that this person had a hand in organizing the event (and thus issuing my press pass), so we chatted for a few minutes at her little table outside the late night café.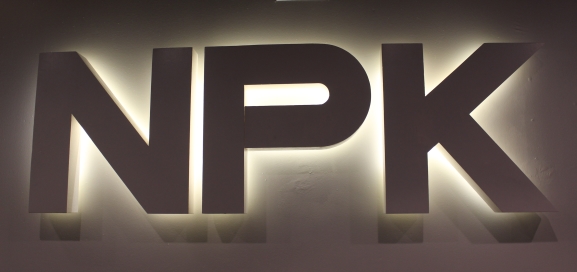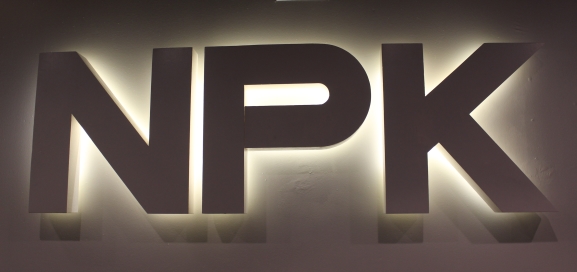 Interestingly, she told me that although Dabadoo is now a serious, regular cannabis competition, the whole thing actually started as a joke. Early organizers, deeply connected to extracts and concentrates culture, mused that it would be funny if there were a "High Times Cannabis Cup" exclusively consisting of marijuana products like dry sift, rosin, iceolator (bubble hash), etc. Apparently, this half-joking musing turned into the first Dabadoo event, which no one was really expecting to become a serious cannabis competition.
But just a few years later, it's now clear that Dabadoo is going to be a regular international cannabis event, with Dabadoo Denver and Dabadoo London taking place in 2016.
Dabadoo Barcelona 2016: The Players
Dabadoo was coordinated by many groups of talented individuals in the cannabis extracts industry. This included the main organizer, Pollinator, and the primary host, the NPK Club in Barcelona, as well as sponsors like 710 Crew, Baked Ovens, Hitman Glass, GG Bongs, Enails, Club Anesthesia, LA Area Seeds & Extracts, and HQ Barcelona, among others. (This author is a member of HQ, one of the largest and most well-known (despite its exclusive status) cannabis social clubs in Barcelona.)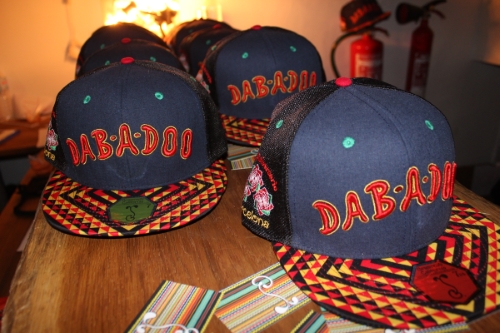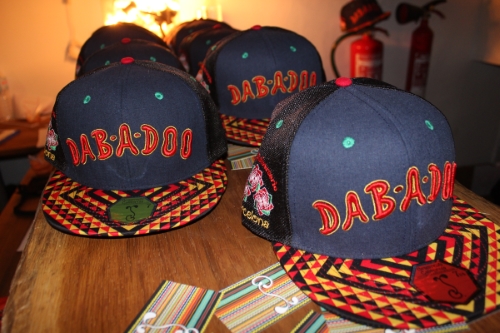 A new player in the cannabis industry in Barcelona, Grassroots, also sponsored the event and had a large stand at the front entrance to NPK Club. Grassroots primarily sells wide-brimmed baseball caps with various 420-related slogans and graphics. These hats were positioned around the front entrance prominently, and sales must have been going well because there were many people inside the event wearing various versions.
Overall, I saw about 15 or 20 people that I knew, but most of the judges and guests were new to me; many were from out of town. Despite the fact that the club was filled to capacity, everyone was relaxed, the place was quiet and there definitely wasn't anyone getting sick or nodding off. The crowd conducted itself professionally; probably because most of them were actively judging the competition.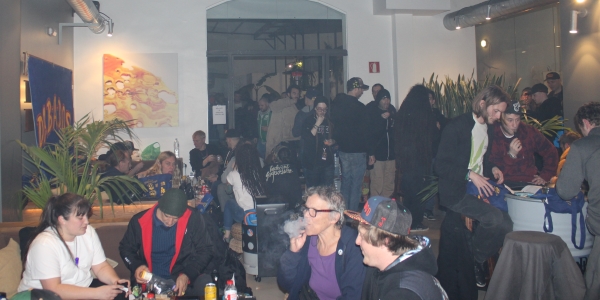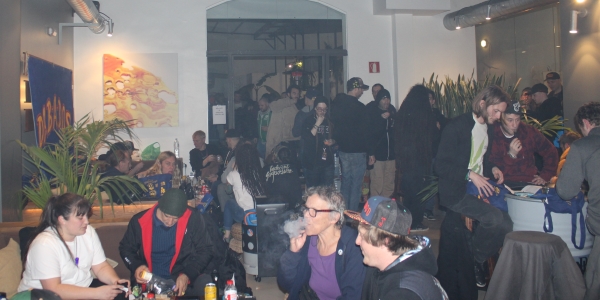 Dabadoo & NPK
NPK was an excellent choice of venue for Dabadoo Barcelona 2016. A tasteful and spacious smoker's establishment, NPK is the first club I have been to (and the only one I have heard of) that has an outdoor terrace; and it's not small! More on that below.
After providing my identification and checking in the with Grassroots guys at the entrance, I made my way into the crowded interior of the club, where a dabbing station run by the 710 Crew was busy pumping out a haze of dab vapor. Opposite the dab station was a large glass blowing table that was buzzing with activity; molten glass whirled and glassy-eyed stoners flocked around the table to watch the artisans at work.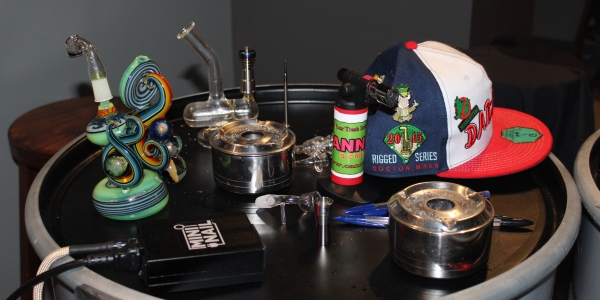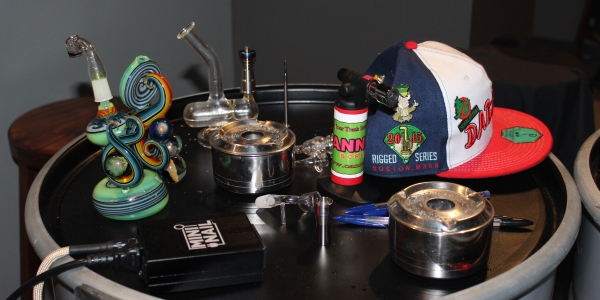 The center of the club was packed with people and so was the terrace. Moving around the room took some time as most of the participants and judges had a lot of rigs and gear to spread around. In the main area of the club was plenty of seating (taken!) and along the walls were various tables with drinks, snacks and other goodies.
NPK's dispensary was busy and the menu looked incredible, although I have never been to this club apart from Dabadoo and have never acquired any cannabis from this club. Still, the décor, ambiance and demeanor of the staff were such that I definitely want to go back and become a member at some point.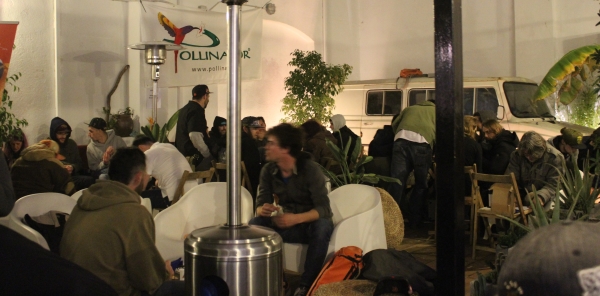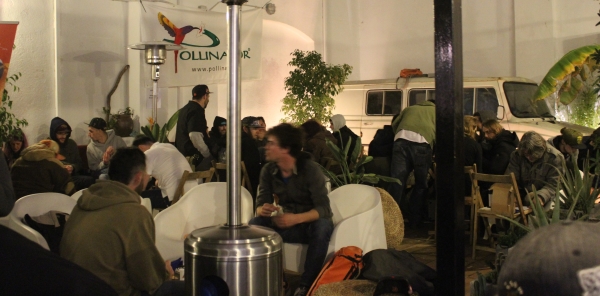 Dabadoo Extractions & Concentrates Judging
Around 175 judges each evaluated 37 prepared samples (this is the official number, although the average number of samples received for judging based on numerous counts that I conducted with around 10 judges actually showed that each judge was responsible for evaluating about 45 samples) of concentrates, with each sample packaged discreetly and numbered for anonymity. Judges began arriving and receiving their kits at around 17:00 that evening, and were allotted 5 hours to complete their evaluations.
According to the judges I interviewed, it isn't possible to fully evaluate all of the samples. Instead, samples went through several phases of eliminations and selections. Judges first evaluated samples based on appearance, smell and, in some cases, touch. This evaluation then resulted in the elimination of samples that "don't make the cut," and eventually judges whittle down their choices to just 8-10 samples.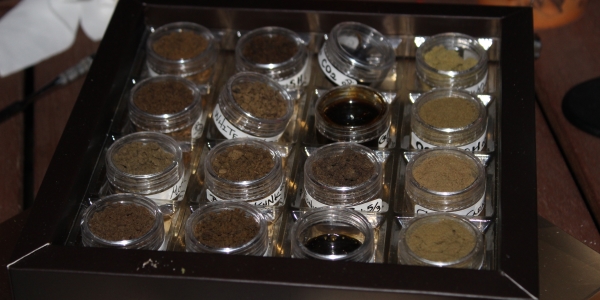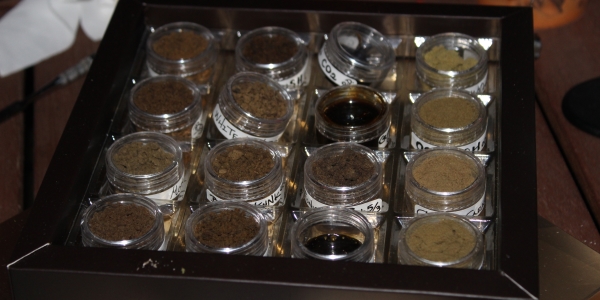 Of the remaining samples that are selected for full evaluation, the judges then use various implements and tools –depending on the type of concentrate in question – to inhale the cannabis extracts and evaluate further. Critical evaluation from this stage included the potency and type of high elicited by each cannabis product. To get a look at the winners of Dabadoo Barcelona 2016, check out this article by our friends at The Stoned Society:
http://thestonedsociety.com/2016/03/30/dab-a-doo-barcelona-2016/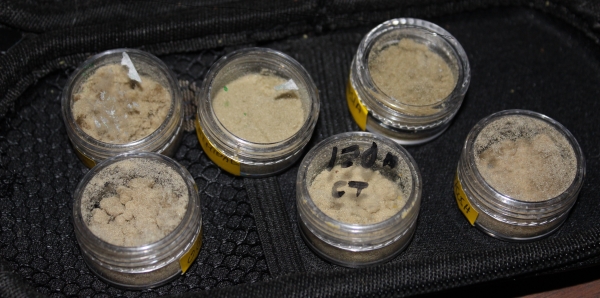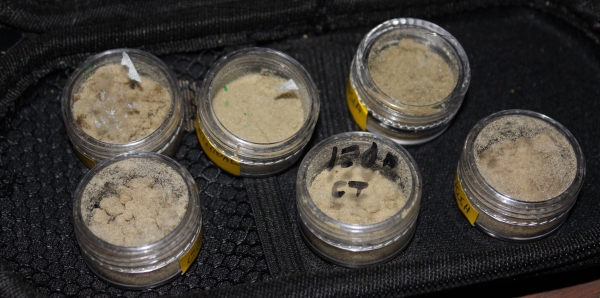 Dabadoo: Other Locations
Cannabis enthusiasts can expect to see Dabadoo in cities around the world. Currently in Barcelona and Valencia, Spain, and based in Amsterdam, Dabadoo also has versions (some on the way) in Boston, Denver, London, San Francisco and even in the world's only country to fully legalize marijuana, Uruguay.
Conclusion
As the cannabis industry grows, Dabadoo is sure to grow with it. That's because extractions – especially solventless extractions – are the wave of the future for cannabis lovers. Cannabis extractions are cleaner and stronger than nearly all types of raw flower. Dabs are also medically valuable, as onset is immediate and dosage is easy to titer. Although much of the marijuana-smoking world has yet to hear about and/or consume extractions, the movement is gaining speed and it's likely that Dabadoo will be the premiere event to celebrate and educate people about the power, benefits and great joy that dabs are bringing to the lives of cannabis users everywhere.
See you at Dabadoo Barcelona 2017!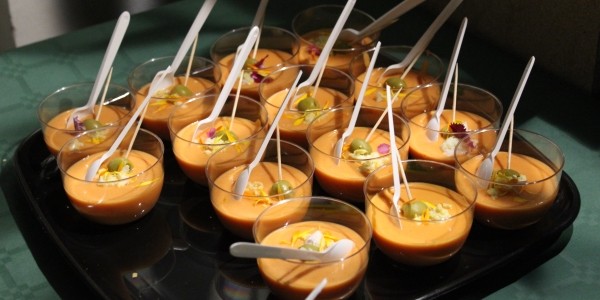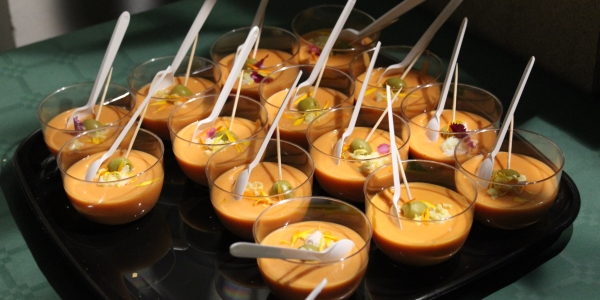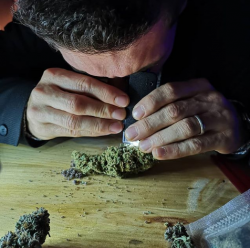 Latest posts by Russ Hudson
(see all)