This marijuana strain review is for Somango as acquired from "Weeds BCN," a private cannabis social club in Barcelona, Spain. This indica hybrid is popular in Spain, the Netherlands and the United States, but ultimately this weed won't meet the standards of cannabis connoisseurs or people who need a consistent and powerful indica for medical purposes, although it does make for a stable and not-too-potent day time weed.
Marijuana Strain Review Rating for Somango: 3 of 5 Stars
[author-post-rating]
Somango Strain History:
The first weed to appear with this name was Soma Seeds' originally titled Soma #5, and was developed by crossing Big Skunk Korean, Jack Herer, and Super Skunk to create a 75/25 indica-heavy hybrid. It was later renamed Somango for its fruity, tropical scent. The sample of Somango I picked up from Weeds BCN, however, claimed to be a 50/50 hybrid and deviated in several ways from what I expected based on previous reports of this strain.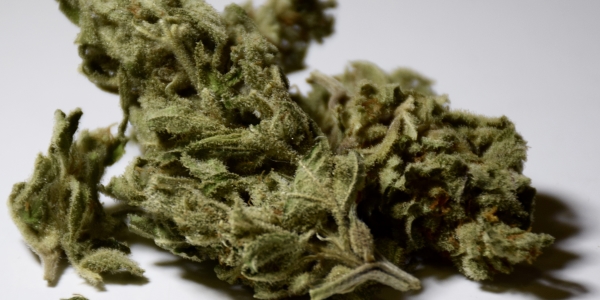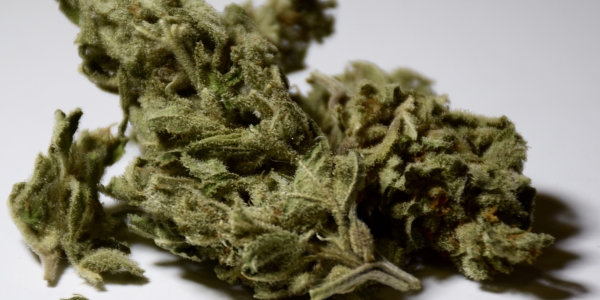 Somango Look and Feel:
The light green buds were not extremely frosty, but moderately coated in cloudy white crystals and a scattering of amber-brown hairs. I was a little hesitant about the look of these buds because of their obvious airiness and less-than-spotless manicure job that included a few more twigs than I like to see in my finished weed. However, the moisture level was good; giving way softly when pressed with just a slight bounce back. Not overly sticky, but just enough that some residue does come away on the fingers when the bud is gently pressed.
Somango Taste and Smell:
For its namesake, I expected a much more obvious fruity scent than I got from these buds. My general impression of the smell was much more sweet and earthy than sweet and fruity, perhaps due to its Skunk-heavy parentage. If someone had asked me as a child to smell this and choose a name based on the scent; I would almost certainly have chosen something more like "Ladybug," long before I would have thought of "mango."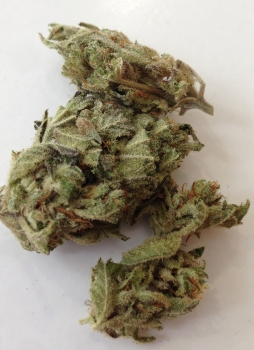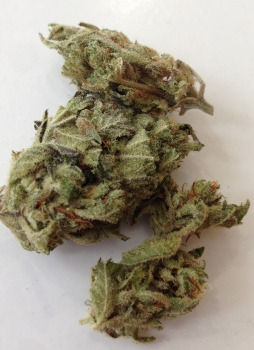 The taste when smoked is lightly sweet but generally very mild. Just as I was finishing my bowl and wondering if mango would come into this experience at all, I got a very distinct, sweet, fruity aftertaste that seemed much more characteristic of this strain's reputation.
Somango Potency:
Within the first couple of hits you can feel the Somango strain at work in the sides of the neck and jaw, moving into the back of the head by the 3rd or 4th hit and finally behind the forehead, giving a slight head-rush sensation, but not strong enough to be uncomfortable. The high starts powerfully; non-focused and hazy, giving even experienced smokers the potential for stereotypical 'stoner moments'. In fact, after my first experience with this strain, I strolled right past my front door on the way home!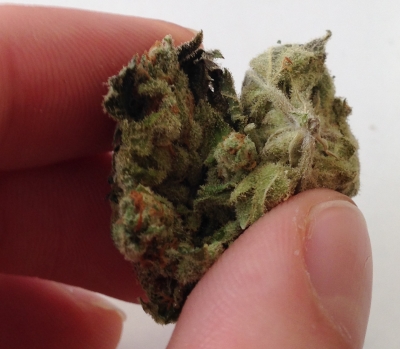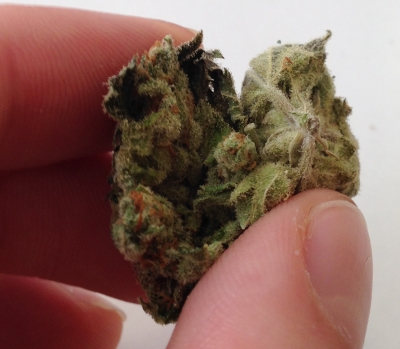 After the first 15 minutes or so, you feel this strain working its way down from a head-high to the rest of the body, providing tingly relaxation in the upper arms and bottom of the feet, manifesting lastly in the back of the calves. The effect remains concentrated in these areas throughout the high, but does also provide a lasting all-over feeling of relaxation in the body.
Somango Duration:
A few minutes after moving into the rest of the body, you feel the haziness of the head-high start to subside and you settle into a relaxed hyper-focus lasting up to 3 hours or more, that can help motivate simple, non-thinking tasks. This strain is known for its long-lasting high and didn't disappoint in this respect; the couple times I have smoked this in the morning around 11, I have then gone through my daily routine contentedly and not thought about smoking again until the early evening. Despite the length of the high, it remains quite a stable sensation after the first transition from head high to body high that can keep you feeling relaxed and productive throughout the day.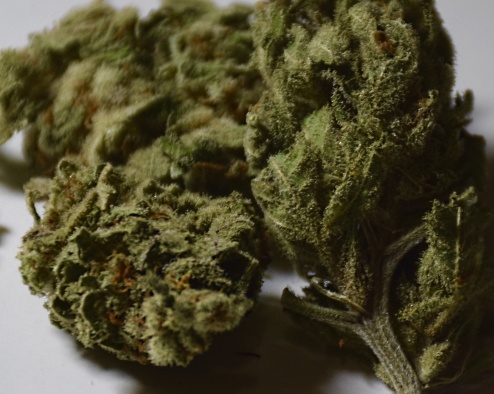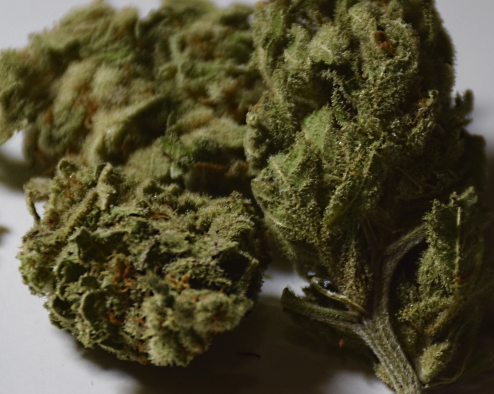 Conclusion:
I may not have received the best example of Somango from Weeds BCN cannabis club based on look and taste, but for the non-fussy smoker, this is a solid daytime strain for simple productive tasks. The powerful first stage of the high will satisfy long-term smokers looking for harder-hitting strains, before settling into a moderate productive high that will allow them to go about their daily routine. Not a particularly creative weed, but highly functional after the first 15-30 mins of head-high subsides; you may well find your house cleaned, bills filed and inbox cleared after spending a day with Somango. I can definitely see this strain being helpful for battling anxiety, as it seems to quell overwhelming feelings and help with focusing on single, achievable tasks. The second stage of the high provides moderate all-over relaxation without lethargy, which makes it a good option for those looking for a strain with a body-effect that is still suitable for daytime use.
Marijuana Strain Review Rating for Somango: 3 of 5 Stars
[author-post-rating]
Latest posts by Rachel Clark
(see all)