This Denver dispensary review is for MMJ America at 2042 Arapahoe Street in Denver. I visited this dispensary during the week of 4/20 and the High Times Cannabis Cup, and I have to say of the many dispensaries I reviewed, MMJ America is one of just a couple I would return to regularly if I lived in the area. Offering both recreational and medical marijuana users virtually everything they could need to stay medicated and relaxed, MMJ America is a professional but completely chill Denver dispensary.
Denver Dispensary Review Rating of MMJ America: 4 of 5 Stars!
[author-post-rating]
During the week of 4/20 and the High Times Cannabis Cup, things were pretty crazy in Denver. Lines at all dispensaries were long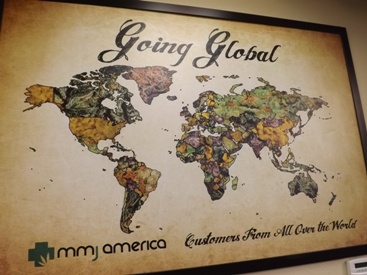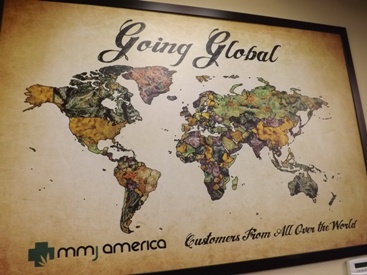 and constant; sometimes spilling out into the street and snaking down the sidewalk. At one dispensary, I tried to open the door and found that it was blocked by some mass on the other side. Putting my shoulder into it a little, I suddenly realized that there were people standing immediately on the other side of the door, and my efforts to open it were pushing them. The room was so full of people that the door could not be opened, which made it challenging for people just to leave; let alone to attempt to enter the place.
MMJ America was extremely busy as well, but these guys had their shit together. When I walked up the line of customers waiting to get in stretched out the door and spilled onto the sidewalk. It was quite hot that day and I considered going somewhere else until I saw management come out of the club and begin talking to the crowd.
One manager and the club's owner would frequently come out of the club and go up and down the line and ask how everyone was doing. They asked if they could get water for anyone, and if any person there had a medical permit, they were pulled out of line and brought instantly inside.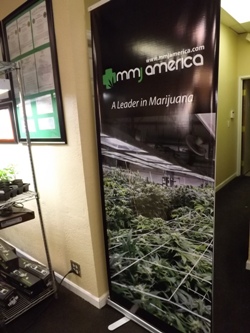 The owner and his manager talked to the crowd, advising them of the estimated amount of time before they could expect to enter the dispensary, and generally just keeping people apprised of the situation. Then they'd pop back inside to make sure staff members in the club were doing everything they could to get people what they needed.
This behavior made the lines move exceptionally fast, but more importantly, the club began to build its reputation with people before they even entered the place. Other dispensaries I had been to in Denver ignored pretty much everyone until they were the next person in line, then the staff only did whatever they had to do to quickly get them out of the place and on their way.
MMJ America took a different approach and it's one that I appreciate immensely. It's an old-school type of customer service that is rapidly dying, and the principle is basically this: even if the establishment is exceedingly busy, the staff will acknowledge every new person who comes in the door. Ultimately, the difference in the way MMJ America treated their patrons and the way other Denver dispensaries treated theirs was striking. Many dispensaries I had been to treated patrons as a headache and hassle, while MMJ America treated their patrons like neighbors that they wanted to see come back again and again.
I spoke to the manager and told him I didn't need to purchase anything; that I just wanted to take some pictures and check the place out. He pulled me out of line right away and led me in so I could "do my thing." Awesome!
MMJ America: Environment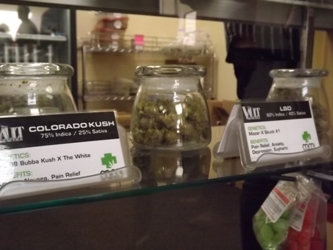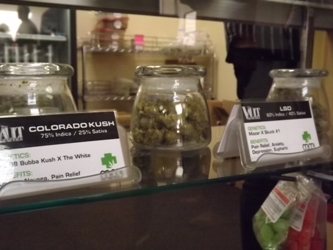 As you approach MMJ America from the street, you'll quickly be able to find refuge inside, where a spacious foyer will get you out of the rain and sun. Once inside the main door you'll see a huge and beautifully colored map of MMJ America's customers on the front wall, and then the shop is divided cleanly into medical marijuana products on the right, and recreational products to the left. Down the center is a wide corridor leading back to some tasteful banners, shelves with clones and seedlings, and some interesting things on the walls to look at if for some strange reason the killer weed products offered aren't enough to keep your attention.
The medical side was quiet the day that I visited this shop, and it featured far less of the fanfare that was prominent on the recreational side. Huge bags of processed buds were on a shelf against the back wall, and a glass display case stood in front, featuring a wealth of medicinal marijuana products ranging from edibles to concentrates to medicated beverages. Glass jars on the top of the case contained the strains available for purchase by medical patients.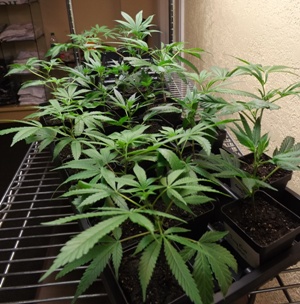 On the other side of the shop, recreational customers kept the place busy. People chatted happily as they waited in line, and the only medical patient at the counter at that time struck up a conversation with me about how elated he was to be able to safely and legitimately obtain his medicine without fear of legal or other consequences.
The recreational side of the shop had a few more glass cases and a lot more square footage, which it used to showcase all kinds of cannabis-related items including T-Shirts, hats, grow supplies, vaporizers, etc. However, most people were there for the weed, and MMJ America had plenty of it.
MMJ America: Marijuana Selection
I didn't buy anything from MMJ America during this trip, but I noticed their raw cannabis menu was pretty unique compared to other Denver dispensaries. This included strains like LSD, Colorado Kush, and Melon, but there was also a large selection of concentrates available. Overall prices were average and were certainly in-line with what most other reasonable shops were asking during April of 2014.
I had the opportunity to open a couple of jars of weed on the medical side and a couple on the recreational side, and all buds inside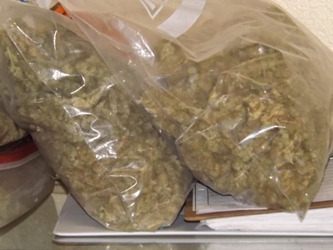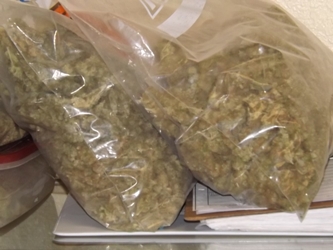 were fresh, smelled like they had been cured properly, and had the right density and texture. So while I didn't get to sample any of the weed from MMJ America, I can tell that these guys are selling high quality cannabis and their strain selections should be sufficient for most purposes.
MMJ America: Accessories & Extras
MMJ America focuses on marijuana, but they also offer a huge selection of accessories and extras that should enable you to make this a one-stop kind of shop. In addition to the clothing and hats, this shop sells clones, seedlings, seeds, concentrates, vaporizers, edibles, beverages, candies and gummies, pipes and papers, and pretty much anything else you might need.
MMJ America: Staff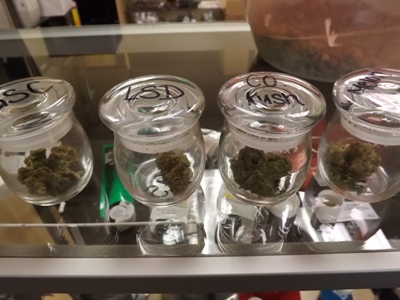 The general staff at MMJ America I found to be so efficient that they'd make the Germans proud. Friendly but professional and high-energy yet careful, I was impressed at how quickly the lines moved and how a large percentage of customers that I observed had a smile on their face as they were heading out the door and back onto Denver's wide streets.
I met with Dave, the owner of MMJ America, and he shared a little information about the place with me. He told me that during the preceding few months, the ratio of recreational to medical customers was around 90/10. That was surprising even to me, as I expected around 25% of the business to be medical, so 10% was a little shocking. However, Dave said that he didn't think things would be like this for long, and that in fact most of the lines and crowds and long wait times were completely unnatural and were primarily the result of the large influx of cannabis tourists celebrating the 4/20 holiday and the High Times Cannabis Cup.
Dave also mentioned that the expenditures at the medical counter versus the recreational counter were also disproportionate,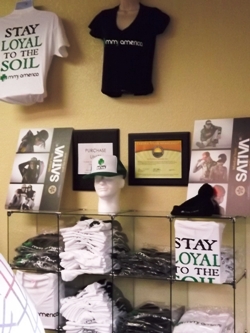 with around $30 being spent on medical marijuana products per patient and $70 spent on recreational products. The owner of the Lodo Wellness Center quoted very similar figures as well.
Overall I have to say that the staff members of MMJ America really know what they're doing. If you were running a super busy shop and needed to have efficient but personable staff on hand, you'd want to poach Dave's people. 😉
Conclusion
MMJ America is a welcoming, professional and efficient Denver dispensary where the staff, management and ownership are obviously dedicated to making people happy. They start with premium, well-tended products and serve it up with awesome and genuine customer service. Some of the other Denver dispensaries could take a lesson from this place.
Have you been to MMJ America? What did you think, and what types of weed did you get? Let us know in the comments!
Denver Dispensary Review Rating of MMJ America: 4 of 5 Stars!
[author-post-rating]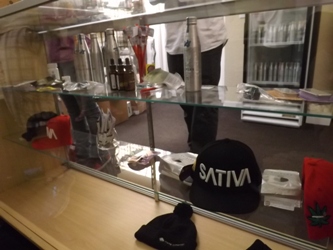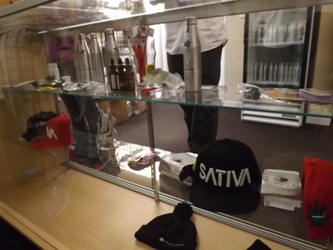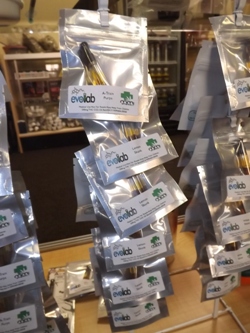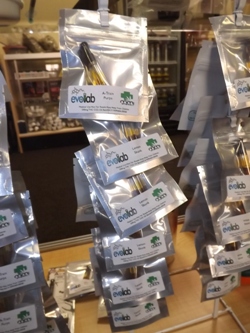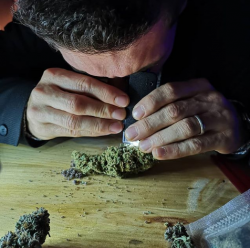 Latest posts by Russ Hudson
(see all)