The Choko marijuana strain is the best sativa in Spain, and probably the best Sativa this author has ever sampled. The Choko strain is derived primarily from a Nepalese landrace Sativa and phenotypes of Chocolope. Developed by the breeding and genetics team associated with Club Choko in Barcelona, the Choko weed strain is one of the most unique and potent types of cannabis available anywhere.
Marijuana Strain Review Rating for Choko: 5 of 5 Stars!
[author-post-rating]
Choko Strain: History
2 years ago the president of Club Choko in Barcelona, Spain traveled to Nepal in search of a landrace sativa. He scrounged around in the jungles for weeks, examining different strains, and eventually selected a rigorous and beautiful sativa.
This sativa was brought to Spain and became the base of the Choko breeding program. The Nepalese sativa was crossed with the infamous Chocolope strain. Chocolope was developed from OG Chocolate Thai and Cannalope Haze. To create the Choko strain, phenotypes that were more on the haze side were selected, eventually resulting in the stable strain named Choko.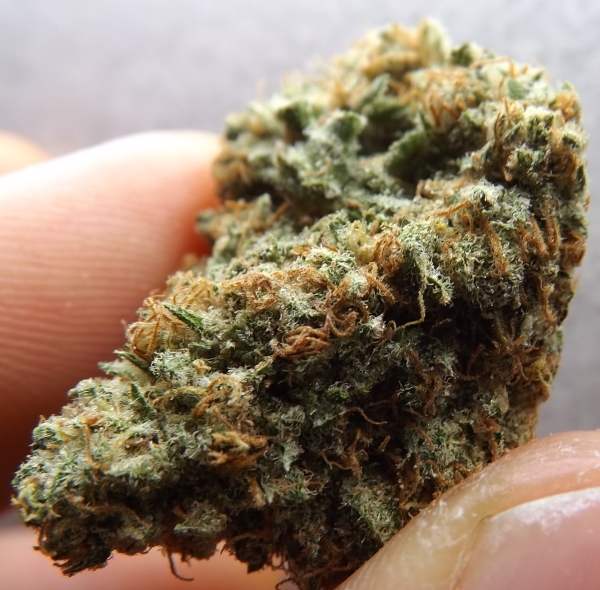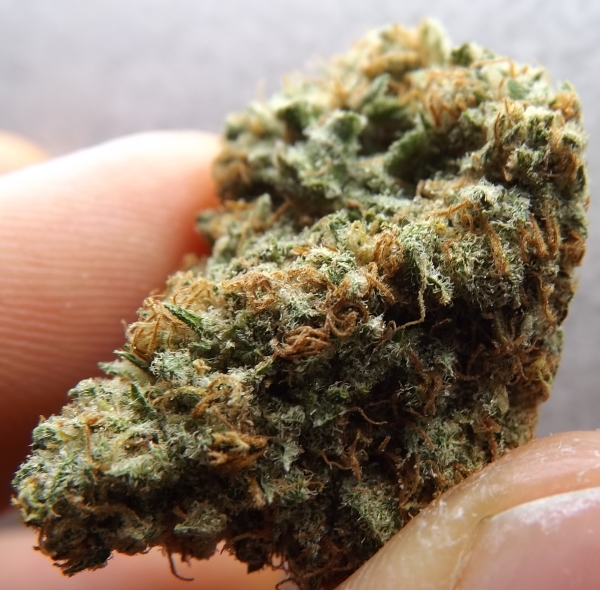 Choko Strain: Look & Feel
Choko buds are rich shades of green with brownish-red mottling. Medium-sized trichomes are visible to the naked eye and crowd every surface of the buds. While not as flashy as strains like Cream Caramel or Black Lemon, Choko is the type of weed that you know based on sight alone is going to be incredible.
I've smoked quite a bit of this strain and the buds are always dense but pliable and rather springy. Normally I prefer to break my weed up by hand, but because Choko is so resinous I find that a grinder works better; especially for rolling joints.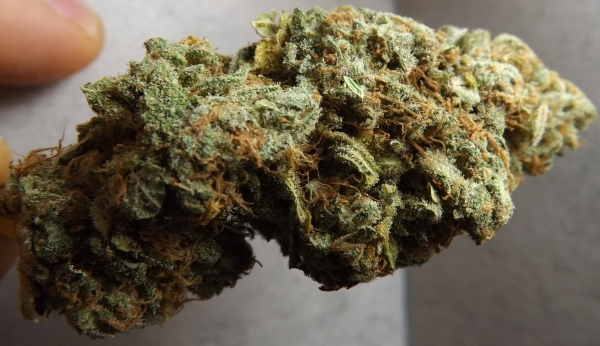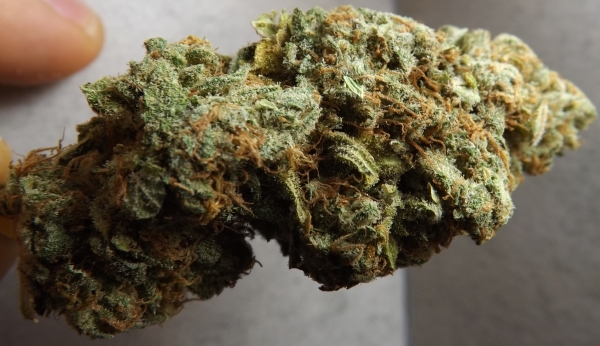 Choko Strain: Taste & Smell
The scent profile of Choko is out of this world! (For those of you who follow my blog, you know that statement from me means serious business because I almost never use exclamation points or italics in my writing.) Bury your nose in a pile of these buds and you're going to get a faceful of chocolate orange-apple fruit pie. I have sampled hundreds of different marijuana strains, and I have never found any that smell anything like Choko. It's so unique that I wanted to share it with everyone, and over the last 2 months I have done exactly that. The reaction to this strain is the same every time; wide eyes, excited surprise, and a virtually immediate agreement that this is something special indeed.
For instance, I was rolling a joint of Choko while at the La Mesa cannabis club one day, and decided to show it to the budtender; a woman who has handled hundreds of strains as part of her work. When I put the Choko under her nose, her eyes lit up and she said;
What the fuck is that?!
My thoughts exactly.
However, this wondrous scent profile does not come out as strongly in the taste of the strain when smoked. Instead, there is definitely the subdued taste of fruit pie, but it's blended with a dose of something spicy, which raises the chocolate flavor from the fruit pie – a separation not as easily made with the scent.
Overall each successive burn of a bowl pack of Choko is consistent in that the taste does not deteriorate.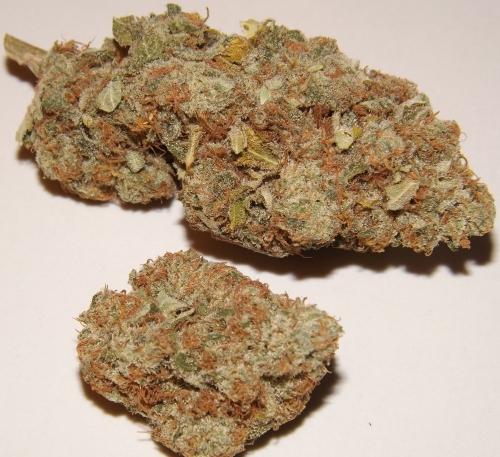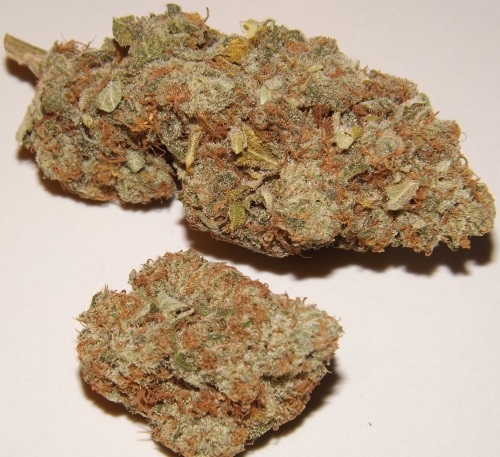 Choko Strain: Potency
At 26% THC, Choko is an extremely potent marijuana strain. The effects take hold immediately and are strong enough to surprise even a grizzled veteran 'toker. This is what I refer to as a Top-Down type of high; the sensation of the high begins in the very top of the head and slowly works its way downward, intensifying with each successive hit until it dominates the entire head, back of the neck and especially the "mask zone."
Just a couple of hits of Choko is enough to provide a strong but focused stone, and by 3 hits I think most people will be more than satisfied. In fact, some may be too stoned. After 4 hits the head begins to feel quite heavy and it becomes apparent that there's no need to take any more.
Choko produces a potent but mellow high that doesn't feature the anxiety and/or paranoia that can sometimes accompany an especially strong strain. This means that you can get as medicated or as high as you want to on Choko and still function well.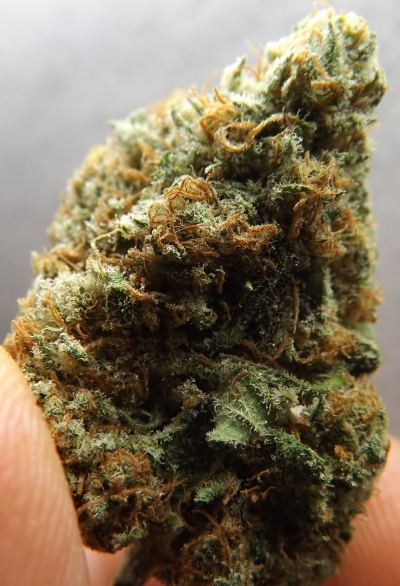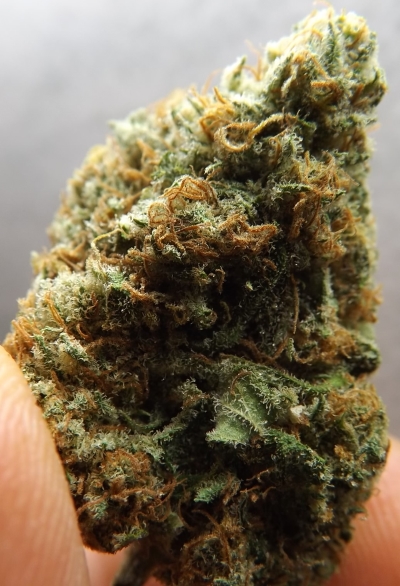 Choko Strain: Duration
Experienced cannabis consumers know that it's hard to find a strain where the high can be maintained for more than an hour or two. Fortunately, Choko consistently delivers a high that typically lasts from 2.5 to 3 hours or more. For inexperienced or part-time users, expect in excess of 4 hours.
The duration of the high produced by Choko does not seem to be lessened by exercise (including strenuous and sustained exercise), but it is noticeably affected by eating and drinking.
Conclusion
Choko is an award-winning strain that has this author's personal and professional vote for the best sativa of 2015. If I come across anything better I'll recant that statement, but something tells me winter will eventually roll around again and I'll still feel the same. The only sativa strain that I have ever had that came close to Choko in terms of overall awesomeness was some Super Silver Haze that was circulating in Barcelona about 6 months ago. Got a sativa that you think is better? Have you tried Choko? Let us know in the comments!
Marijuana Strain Review Rating for Choko: 5 of 5 Stars!
[author-post-rating]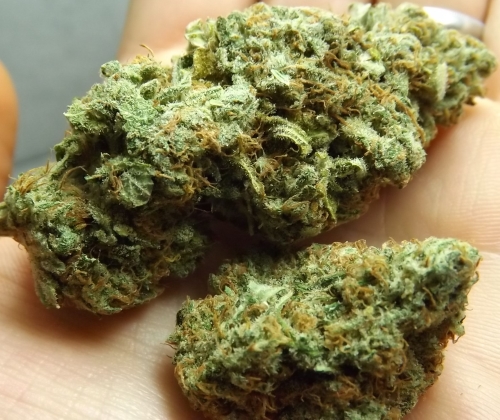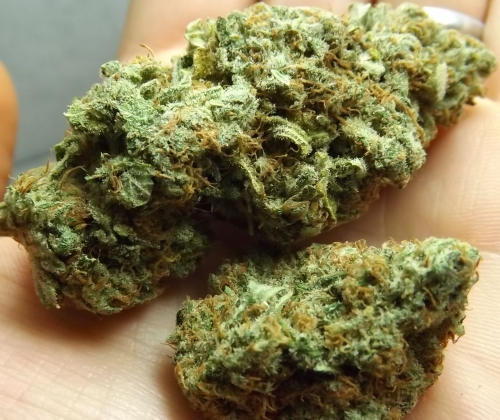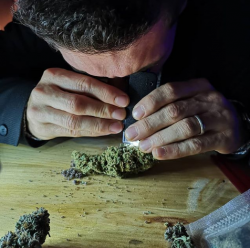 Latest posts by Russ Hudson
(see all)