Choko cannabis club in Barcelona is one of the most stunning and unique cannabis clubs in Spain. Well-known for their local-artist inspired décor, spacious areas to relax and work and an internationally-renowned staff, Choko has one thing that no other cannabis club in Barcelona has; its own genetics team. Club Choko has produced 3 proprietary strains including the soon-to-be-infamous Choko strain, which has won numerous awards and is this author's personal and professional choice for Best Sativa in the World. With a club almost as impressive as their unique and potent cannabis strains, there just isn't another private cannabis club in Catalonia that compares with this stunning association.
Rating for Choko Cannabis Club Barcelona: 5 0f 5 Stars!
[author-post-rating]
(This is a preliminary application process; not all who apply will qualify for membership based on Spanish law and club policy. Application for membership is general and is not necessarily applied to any particular club unless the applicant fully qualifies.)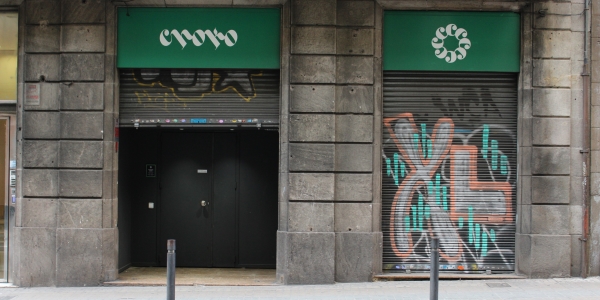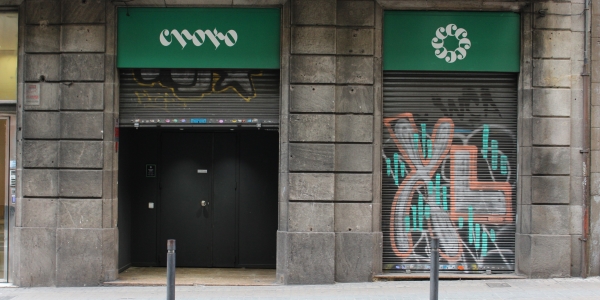 Choko Cannabis Club: The Story Behind the Review
I've been a member of Choko for a couple of years after going on a big push in 2014 to join the larger and better clubs in Barcelona. A friend from La Mesa Cannabis Club sponsored me at Choko and it quickly became one of my favorite clubs. Over time I became friends with the President and other members of the Board and Grow Team, and it was then that I learned of their genetics program, which was complete at that time with the Choko strain.
I tried the strain once and was instantly hooked. More on that later.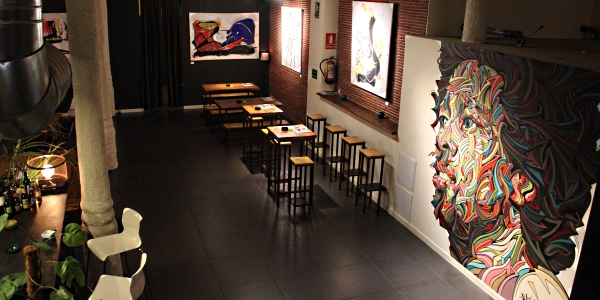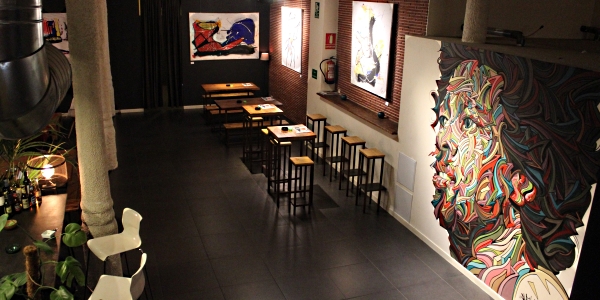 Choko Cannabis Club: Environment
Like most cannabis clubs in Barcelona, Choko is quite discreet on the outside. A simple but tasteful sign of their logo on a deep green background is positioned above the otherwise unmarked door.
Press the buzzer and step inside and you'll find yourself in a spacious entryway where members can add funds to their accounts, or sponsor new socios to the club. There are 2 desks in here for reception, and a large picnic table. Although it's always better to lock your bike up somewhere, there is space to bring it inside; especially if it is the folding type.
The entrance and reception area are separated from the main part of the club by a large wall and a single black curtain. Pull the curtain aside and suddenly you're in another world. The club spreads out in front to the dispensary, to the sides with huge areas to work and relax, and then fades down into a plush lounge area featuring deep-pile couches and a huge flat screen television that plays movies, music videos, sports games, etc.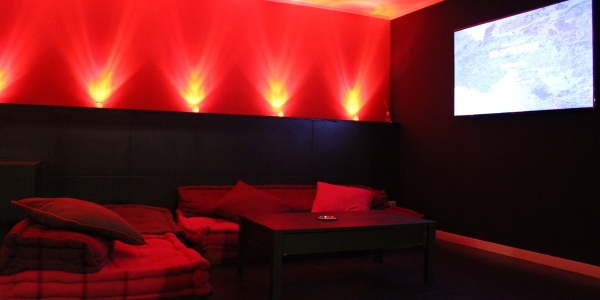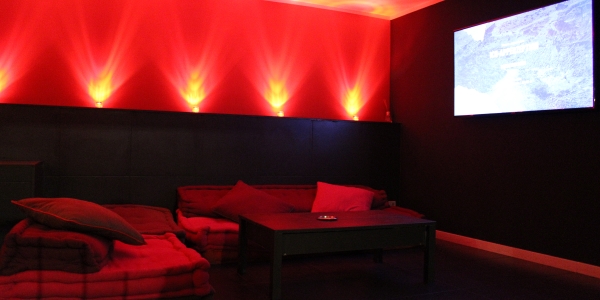 Just in front of the dispensary is a bar and tapas area. Choko is one of just a few cannabis clubs in Barcelona that offers hot food.
The main area of Choko and the lounge are monstrous, but in addition to this is a staircase that snakes around the back wall and leads to a gigantic upstairs lounge area. With unique décor and art, this lounge offers Moroccan-style couches and several tables from which to work, roll fat joints, or enjoy a beverage and tapa.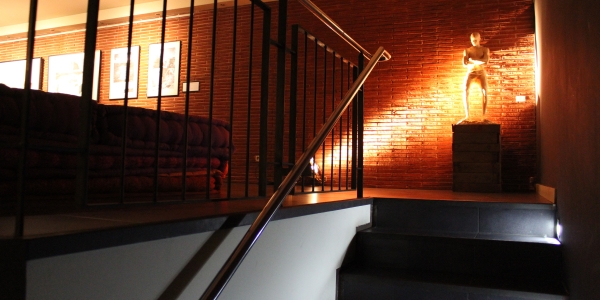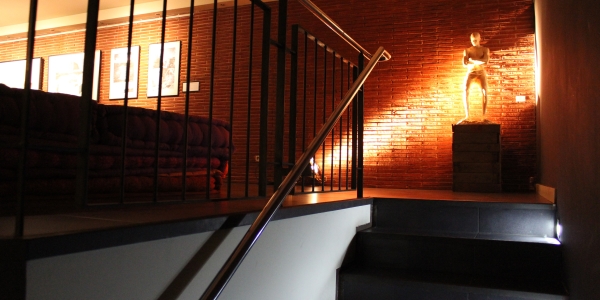 Club Choko plays an eclectic collection of music that is never obtrusive and not too loud. This is a welcome change from many other clubs in the city where obnoxious music is played at a volume that makes it difficult to hear what the person sitting next to you is saying. I have conducted many Skype Consultations from Choko and never had a problem due to the content, type or volume of the music; something I can't say for most other clubs.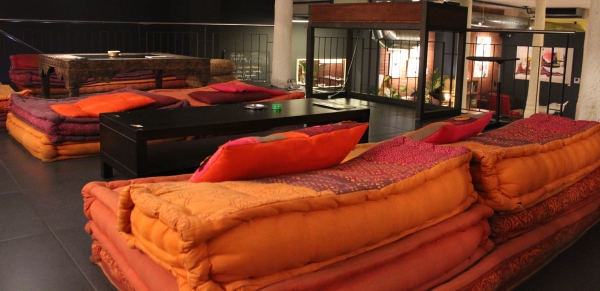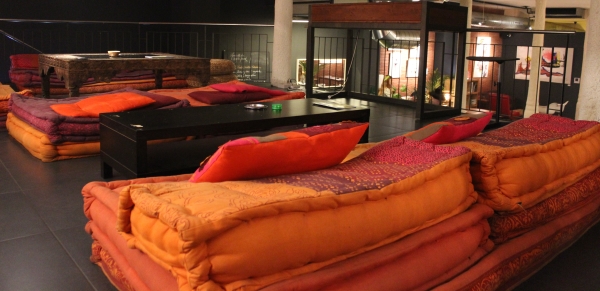 All of the beauty and functionality of Choko is pulled together flawlessly with an incredible collection of art from local talent. From the commanding presence of the "Club Choko Head" to the thought-provoking political and philosophical pieces on nearly every wall, this club is worth going to even if you're not really into cannabis. Recently the club has begun featuring sculptures that have nicely rounded out the ambiance of what is already a fantastic and memorable environment.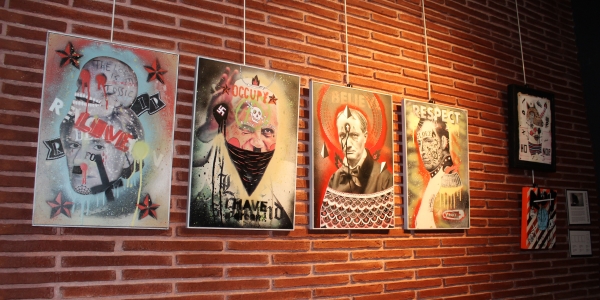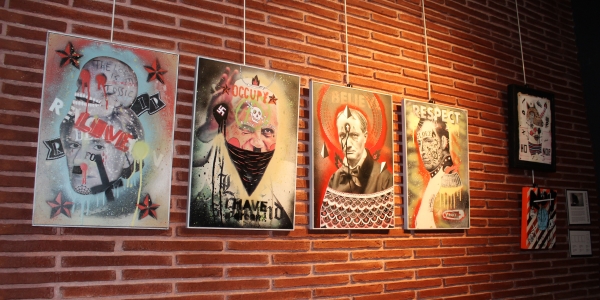 Choko Cannabis Club: Staff
Choko is staffed by a team of people who are dedicated to producing exemplary cannabis for its members while offering an environment that is chic and happy but somehow still manages to be both welcoming and exclusive. Although the club caters to a local member base, its staff are multilingual and can just as easily converse in French or English as they can in Spanish and/or Catalan. The idea behind this is to engage all members at a personal level and to offer an inclusive environment where each member can expect to feel welcome; just like they're coming back to their own home.
Every time I've gone to the club I've received a warm welcome complete with hugs and kisses from both the girls and the guys, and these folks are never too busy to get you a drink, fetch you some tapas or just engage with you in good conversation.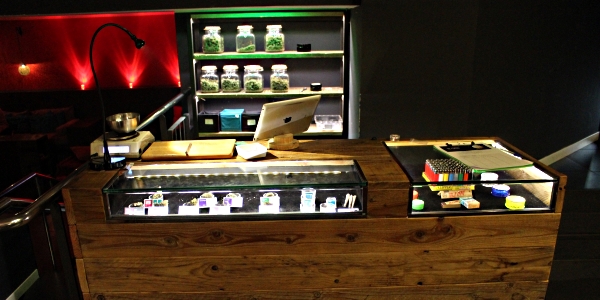 Choko Cannabis Club: Marijuana Selection
As of 2016, Choko has the best selection of fine marijuana in all of Barcelona. This consists primarily of their proprietary strains: Choko, Yuzu and Tao Pai Pai. (Reviews of Yuzu and Tao Pai Pai to come in 2016) Both Yuzu and Tao Pai Pai are derivatives of Choko, although both are wildly unique when compared to each other and when compared to Choko.
Club Choko also has an excellent selection of traditional and specialty strains. On offer in January and February of 2016 were the following strains:
Kandy Kush
OG Kush
Critical Mass
Jack Herer
Mango Tango
I strongly recommend the Kandy Kush if you need a powerful indica.
The club also carries a decent variety of hashish and iceolator, and it is one of the few clubs I know of that still offers shatter.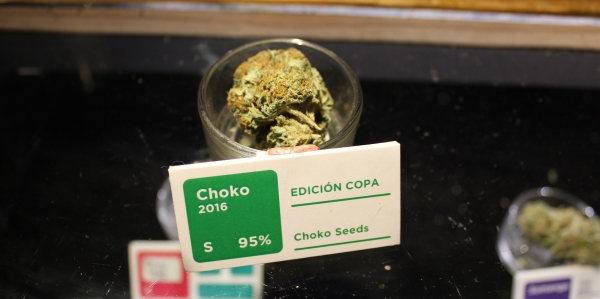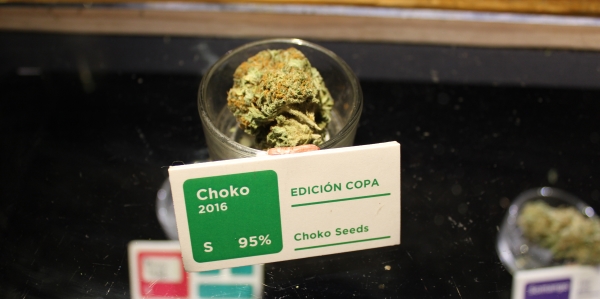 Choko Cannabis Club: Events and Extras
Choko hosts regular events, most of which are music and/or art related. From hosting galleries of local artist's work to featuring DJs to tapas and wine pairing nights, Choko is more than just a place to acquire and consume cannabis.
The club provides public (house-use) bongs and other smoking equipment to members and sells a variety of papers, tips, pipes, pre-roll joints (with tobacco), grinders, torches, lighters, etc. Beer and wine, coffee, tea, soda, water and juices are all available, as well as a small selection of tapas.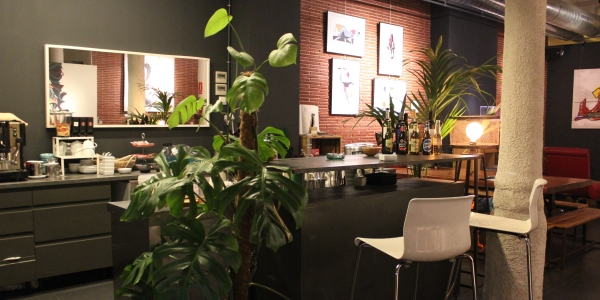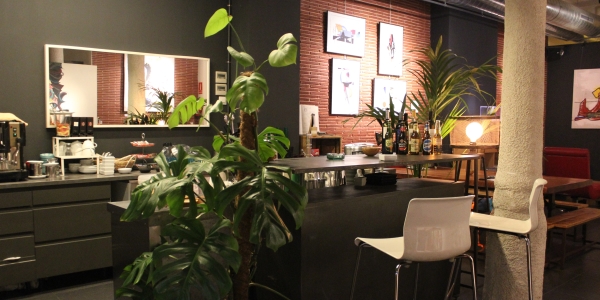 Conclusion
Choko is without question one of the best cannabis clubs in Barcelona, and in my opinion it offers the very finest marijuana available anywhere in Catalonia. Add to this the spacious environment, intriguing and insightful art, friendly staff and tons of events and extras, and it's easy to see why this is indeed an extremely special place.
Rating for Choko Cannabis Club Barcelona: 5 0f 5 Stars!
[author-post-rating]
(This is a preliminary application process; not all who apply will qualify for membership based on Spanish law and club policy. Application for membership is general and is not necessarily applied to any particular club unless the applicant fully qualifies.)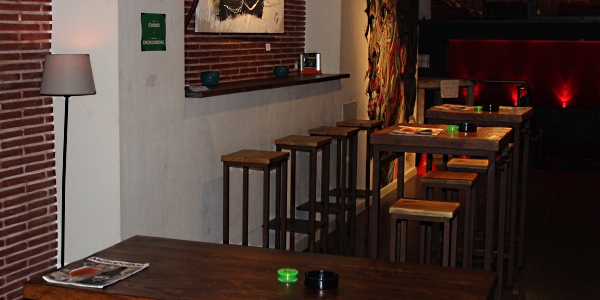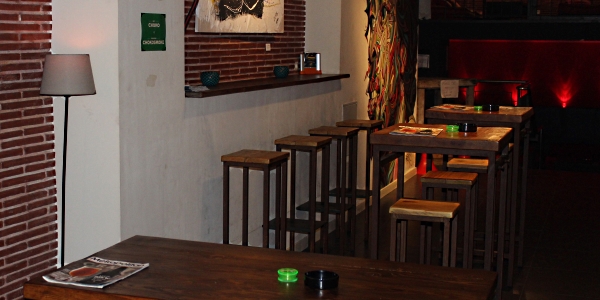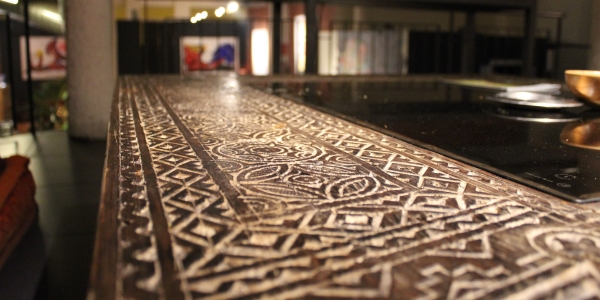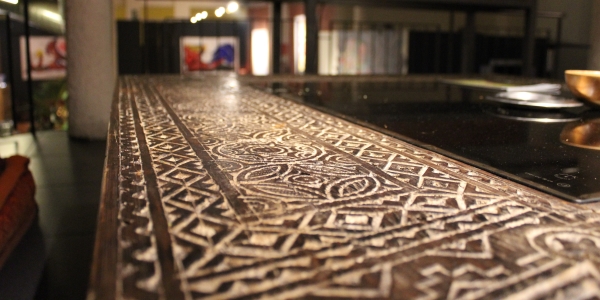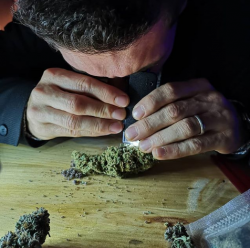 Latest posts by Russ Hudson
(see all)