This review is for the Chill Box; a Special Edition monthly box from the Daily High Club (formerly Dollar High Club). This particular box of monthly cannabis supplies is the first since Daily High Club revamped its glass operations to offer higher quality glass pieces in each new box. As this review will attest, DHC did an excellent job in this regard by including an awesome new piece of glass in a box full of some special surprises.
Review Rating for DHC's The Chill Box: 5 of 5 Stars!
[author-post-rating]
Daily High Club Review – The Chill Box
Part of the fun of the Daily High Club is that you never know exactly what you're going to get each month. In general boxes from DHC include most items a cannabis user will need during a month, plus a few extras. The Chill Box is no exception, but it packs an awesome punch: the entire box is focused on RAW products.
Curated by TheChillBud.com in collaboration with Daily High Club, this special edition box includes all the usual DHC goodies, but this time from RAW.
The Chill Box: Form
The Chill Box includes the following:
Standard RAW rolling papers

RAW perforated hemp/cotton mix tips/filters

RAW bamboo rolling mat

RAW book of wooden matches

1 ¼ size RAW rolling papers tin

Dragon Bristle pipe cleaners

Organic bee wick
In addition to these items, the box included a couple of cool stickers and course the Daily High Club's monthly glass item; a handheld 6 chamber percolator.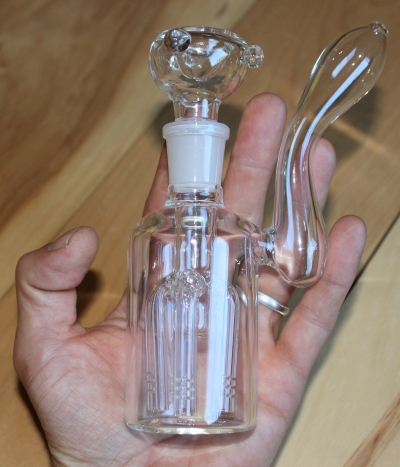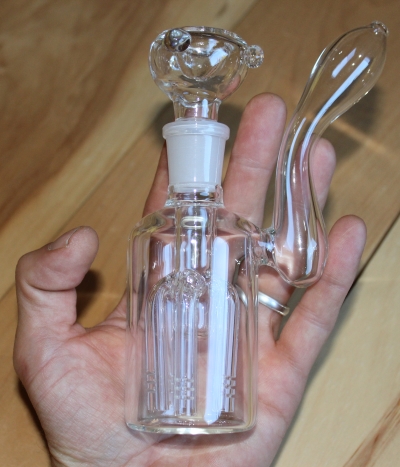 The Chill Box: Function
For most readers, comments on the function of RAW products are unnecessary. I've been using RAW rolling papers and tips for years and greatly prefer their papers to almost all others. In the cannabis industries in the United States, the Netherlands and Spain, RAW is the accepted benchmark of high quality, unrefined rolling papers and filters. Daily High Club made a smart decision putting a monthly box together with RAW products.
The great selection of RAW products was complimented by a well-made 6-chamber glass percolator. I have several similar percolators at home so at first it was merely a novelty to me to receive this piece. But after trying it a few times, I confess that I have been using it as my daily smoker for 3 weeks now. This percolator is designed simply but effectively, delivering a cool and reasonably clean hit without any water getting sucked up the mouthpiece.
Unlike other percolators and glass water pipes, Daily High Club designed a perc that is easy to clean. In fact, this is the primary reason that I keep using it every day; all it takes is a few strong shakes with the vessel ¾ full of water and the piece is clean. Most of the glass and other smoking pieces that I have eventually sit on a shelf down in my workshop solely because they're not easy to clean. This piece is different and I am quite happy with it.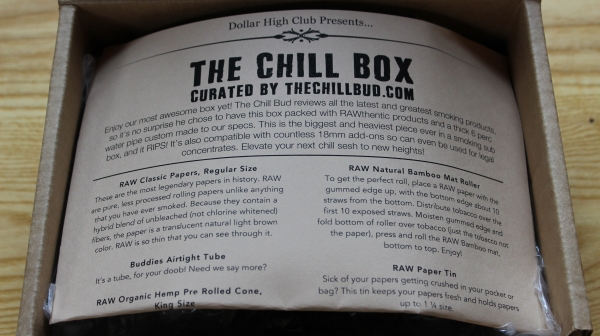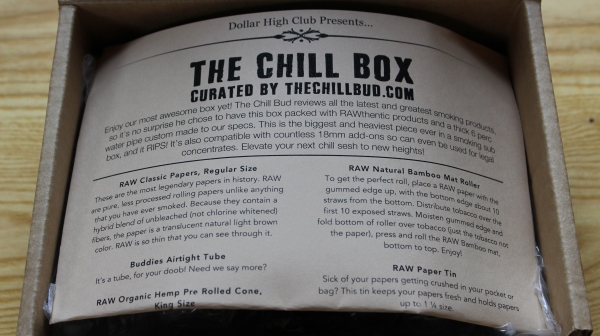 The Chill Box: Value
There's a lot of value in the Daily High Club's Chill Box. Unless I order each item in bulk individually online, there's just no way that I could put together all the items in the Chill Box on my own without spending a lot more money. Moreover, the convenience of having this complete box arrive in my mailbox on autopilot each month means that just when I'm low or out of cannabis smoking supplies, the post lady will hand me a fresh box from DHC.
Daily High Club: Customer Service
As I mentioned in my first review of Daily High Club, customer service at this outfit is excellent. Harrison Baum, CEO, keeps in touch with me from time to time and makes sure my name stays on the list to receive new boxes. Based on my conversations with him, it's clear that the company is constantly putting forth significant effort to consistently improve their offerings and streamline their business model. Based on my experience, Daily High Club is going to become a household name in the industry.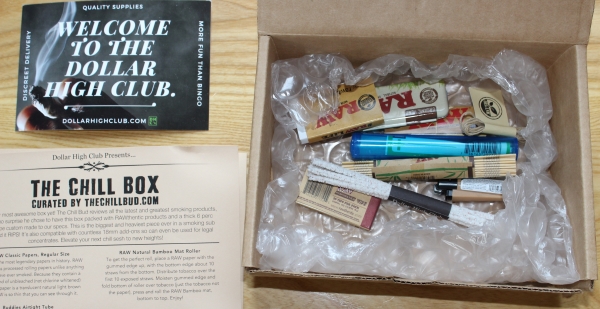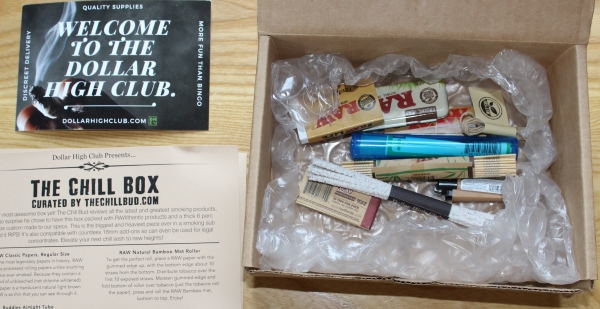 Conclusion
Daily High Club's Chill Box is a 5 Star item. I can't think of any cannabis connoisseur that wouldn't be delighted to receive this box in the mail, and furthermore I don't know of many that wouldn't make good use of this batch of RAW supplies. With the holidays coming, the Chill Box will make for a unique and useful gift, but it also makes an excellent, cost-effective and convenient way to keep the supplies you need on hand without having to think about it.
Are you a member of the Daily High Club? Let us know in the comments section below.
Review Rating for DHC's The Chill Box: 5 of 5 Stars!
[author-post-rating]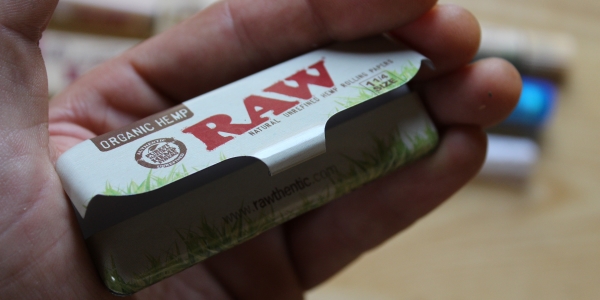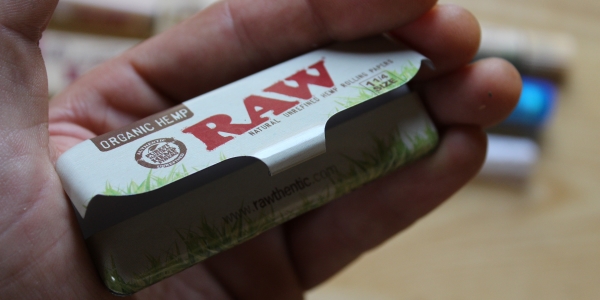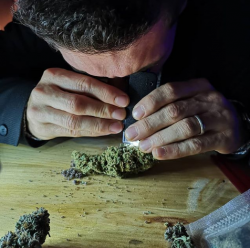 Latest posts by Russ Hudson
(see all)