Mon Ami is an elegant private cannabis club located in the center of Barcelona. Even though it's one of Barcelona's newest cannabis social clubs, the people behind the association spent years planning and meticulously developing the club. If you're lucky enough to get an invitation to join this cannabis association, you'll immediately see why it's destined to become on of the top marijuana clubs in Barcelona.
Barcelona Cannabis Club Review Rating: 5 of 5 STARS!
[author-post-rating]
DISCLAIMER OF RELATIONSHIP: The founding members of Mon Ami are personal friends and business associates of the author. However, this review was written as impartially and fairly as possible, blending the opinions of the author with several other Barcelona cannabis industry colleagues queried specifically for this article.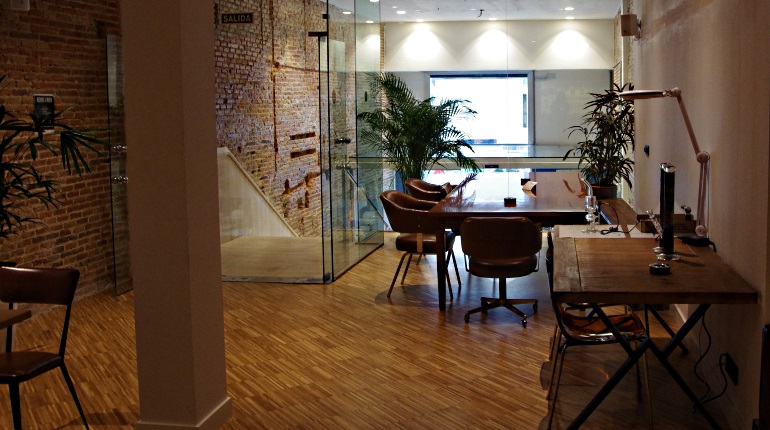 MON AMI CANNABIS CLUB: ENVIRONMENT
Departing from the closed, off-limits, and dungeon-y atmospheres of many cannabis clubs in Catalunya, Mon Ami is bright, cheery, and graceful. Although the club is somewhat reminiscent of the once-great La Mesa cannabis club, with touches of the famous Choko Art & Smoker's Club, Mon Ami nevertheless comes off uniquely.
Found nestled in the quieter part of Barcelona's Centro area, tucked in between the Arc du Triumf and the Urquinaona metro station, Mon Ami has staked out an excellent and "highly" desirable part of Barna.
Like most private cannabis clubs in Barcelona, Mon Ami is unobtrusive, featuring unmarked frosted glass doors at the entrance, and a small reception area just beyond. This area is kept small to allow members the maximum amount of useable space inside the club.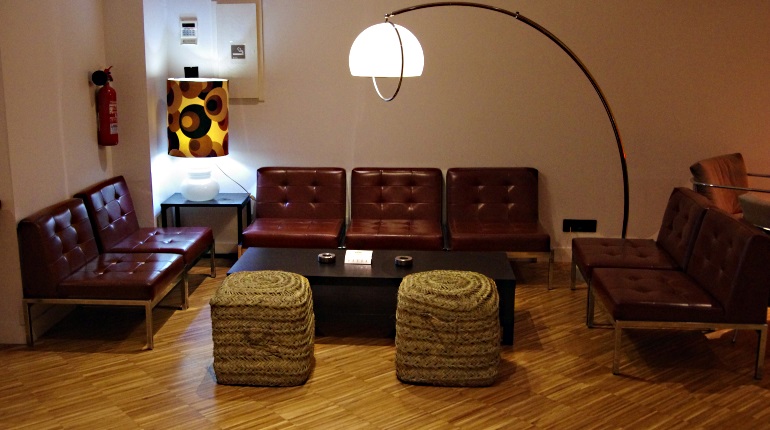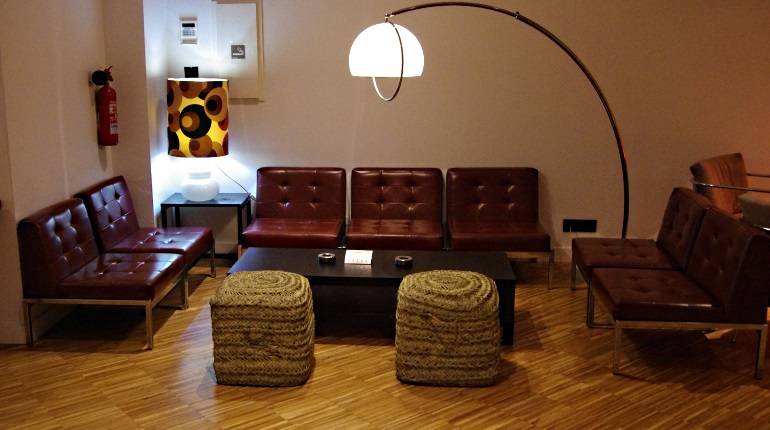 Mon Ami is a split-level club, with the dispensary located in the lower half, and the spacious members-only areas in the upper half. In the main area, members will find a selection of cool places to hang out, including some large tables to work or study from, including one behemoth of a table that can seat up to 12 people at a time.
Special attention was paid to the installation of specific lighting inside the club, with some areas brightly lit where needed for work, study, or play, and other areas featuring more discreet illumination for relaxation, quiet time with friends or lovers, or for those who wish for a more "low-key" experience. The blend of sturdy tables and comfortable couches and chairs means that members can easily lounge or work to their liking.
Overall, Mon Ami is clean and spacious, has a decent bathroom, and a lift for those members who require wheelchair access. There's also a fantastic bar in the member's area, and of course the cannabis dispensary on the lower floor; more on these two offerings below.
MON AMI CANNABIS CLUB: MARIJUANA PRODUCTS SELECTION
The founding members and Board of Directors of Mon Ami are long-time professional cannabis growers with strong Dutch influences. In fact, some of the strains available at the club are harvested from mother plants that these guys have been keeping alive for years, which means that Mon Ami offers consistency and quality of product, something that is hard to find at other private social clubs. These include the club's signature strains like Dancehall, Casey Jones, Chocolope, and Somari.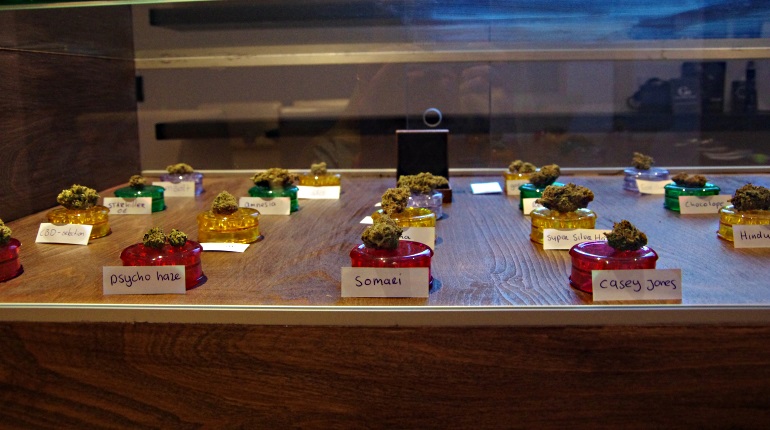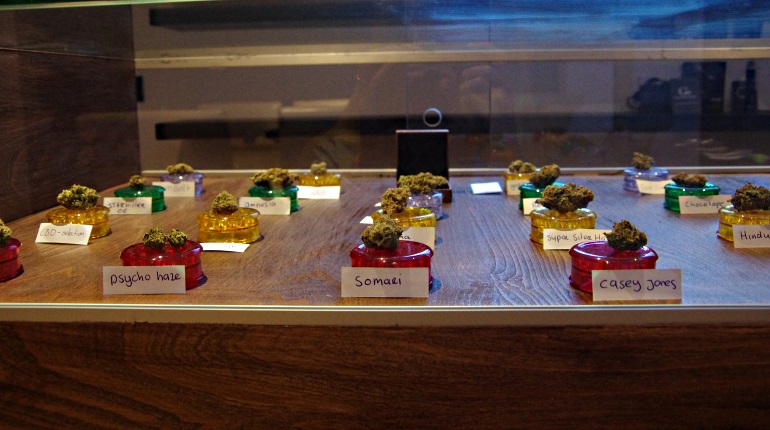 Also on offer are other strains like Psycho Haze, Diesel Tonic, Magma, Strawberry OG, Super Silver Haze, Hindu Kush, and more, with a significant selection of strains changing on a regular basis to help members avoid strain immunity issues. Mon Ami also offers cannabis extracts and concentrates like iceolator, BHO, rosin, traditional hash, etc.
The dispensary itself is tasteful and organized, reminding this author more of Colorado's dispensaries than the traditional Barcelona marijuana dispensary. The club's offerings are displayed clearly on 3 large LCD viewing screens mounted above the counter, with samples of products neatly displayed underneath glass at the front of the dispensary.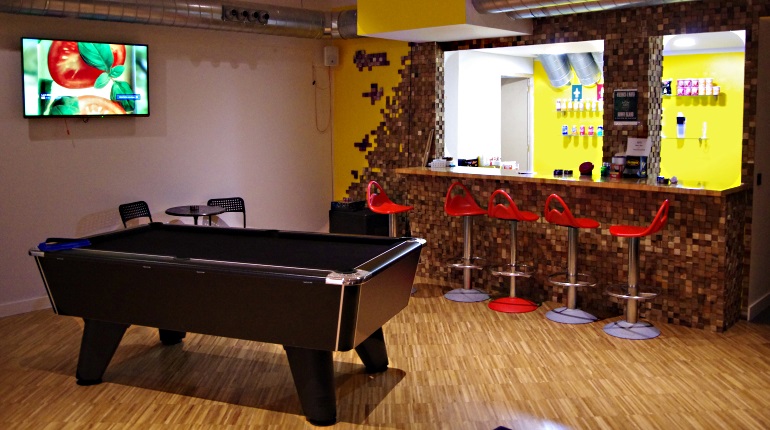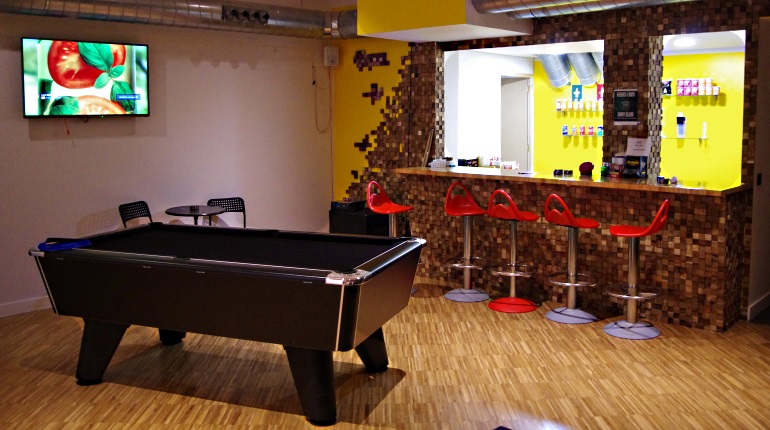 MON AMI CANNABIS CLUB: EVENTS & EXTRAS
When most Barcelona cannabis clubs open, the effort to make the club a reality is so massive that few events or special occasions are planned during the first year. But Mon Ami has left the gate charging, already hosting a 420 cannabis cup, live jazz bands, and prominent local DJs. More events are planned in the near future, and members are encouraged to get involved early, as event nights are usually packed with people.
In addition to special events, Mon Ami offers all the traditional extras to its members like filters, papers, grinders, public smoking and vaporizing implements, etc. The club also provides a full-service bar area, with drinks, snacks, and other delicious treats always available.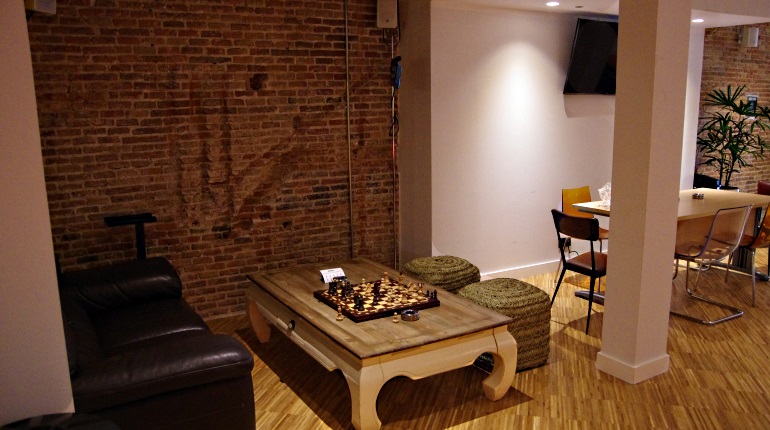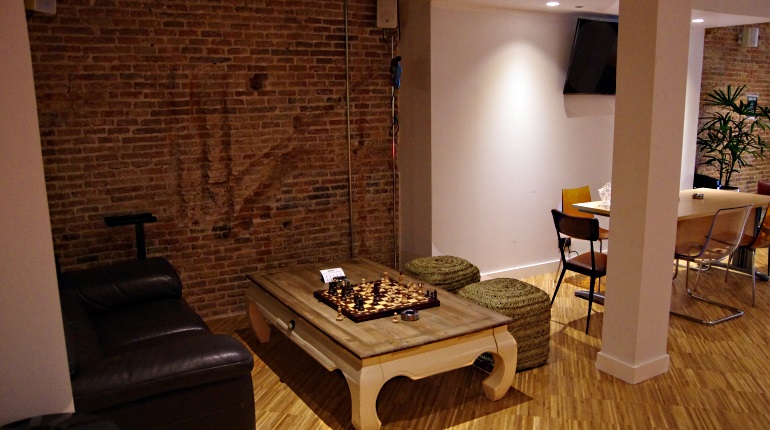 MON AMI CANNABIS CLUB: STAFF
During the last 5 years, founding members of Mon Ami studied and explored the cannabis club industry in Barcelona and beyond, watching and learning. The information they gleaned allowed them to understand precisely what it is that members are seeking, and how to go about providing for those needs in a respectful, sustainable, and equitable way. Staff at this club will go out of their way to ensure that members are comfortable in the association, and educated about the cannabis products they consume. Warm greetings, attentive service, and genuine smiles are abound at Mon Ami.
CONCLUSION
Mon Ami is on a fast-track to become one of the best cannabis clubs in Barcelona. As this author's assistant and fellow club member "K.C." put it;
The club is just right. Not too big, not too small, and nice details.
Have you been to Mon Ami, or are you a member? Let us know your thoughts in the comments section below!
Barcelona Cannabis Club Review Rating: 5 of 5 STARS!
[author-post-rating]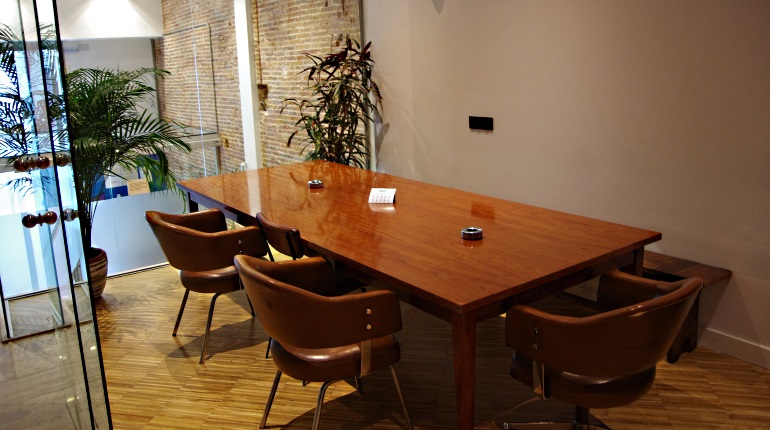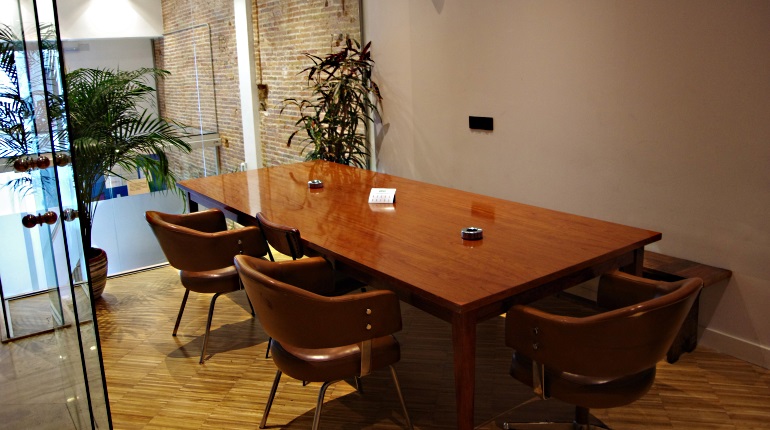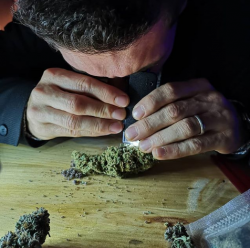 Latest posts by Russ Hudson
(see all)