The Cannabis College in Amsterdam is a non-profit organization that offers educational services and activism related to cannabis. Dedicated to helping people learn about hemp and marijuana, the Cannabis College opened in 1998. Today its passion for service and influence in the cannabis industry has made it a household name in this Dutch city famous for its coffeeshops. In fact, if you're in Amsterdam and you don't visit the Cannabis College, you're missing out on a fundamental part of the marijuana culture that exists in the most famous of all 420-friendly cities.
Located at Oudezijds Achterburgwal 124 in Amsterdam, the Cannabis College is directly in the heart of Amsterdam's coffeeshops. A half block to the north is the Bulldog – a world-famous weed-friendly hotel and busy coffeeshop – while a half block to the south is Green House coffeeshop; owned by the self-proclaimed "King of Weed" and founder of Strain Hunters (a popular video series based on landrace strain hunting, and also a private cannabis club in Barcelona, Spain) Arjan Roskam, Green House is one of the most well-known coffeeshops in the Netherlands.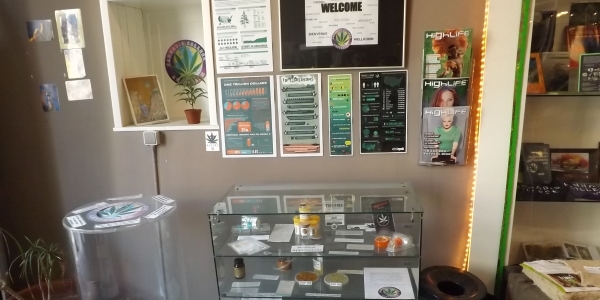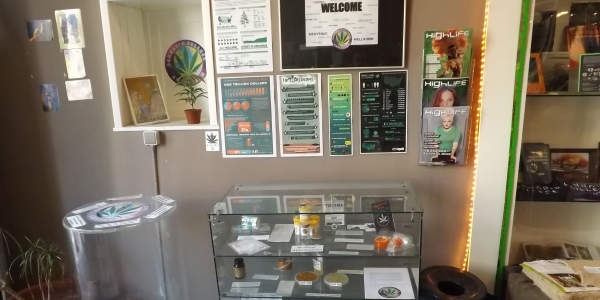 More importantly, the Cannabis College is just steps from the Hash Marihuana & Hemp Museum, which is located at Oudezijds Achterburgwal 148. This museum is one of the most complete collections of artifacts, tools, implements, literature and all other things related to the history and use of cannabis.
This location means that in a single afternoon, a person can visit the two most famous coffeeshops in Amsterdam, as well as the comprehensive Hash Marihuana & Hemp Museum and the Cannabis College. It's a hell of an entertaining and educational day; even for a local.
CANNABIS COLLEGE AMSTERDAM: THE STAFF
One of the most striking things about the Cannabis College is the staff. From the moment you enter the building, you can expect a warm and genuine welcome. Cannabis college staff are passionate about marijuana and hemp, and because they're not trying to sell you anything, their primary interest is to help you learn about cannabis. If you're a novice, you can expect to get the information you need without feeling belittled. If you're an expert, chances are that there is still plenty for you to learn – especially considering that cannabis science and technology are new and growing fields.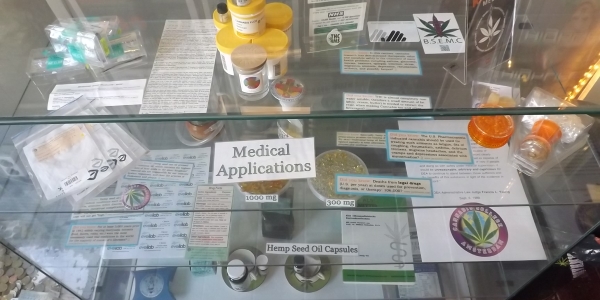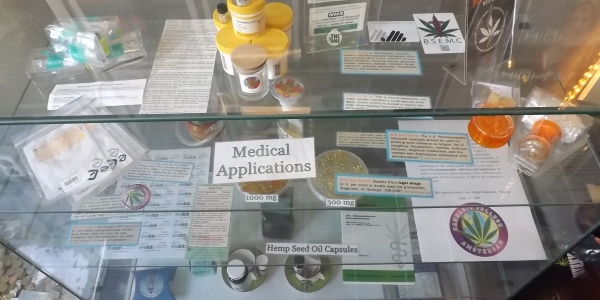 I have been to the Cannabis College numerous times over the years. When I first went, it was around 2001. I had been involved with Mary Jane for years prior to this, but I didn't know much about it. Sativa? Indica? Never heard of it.
Fortunately, even though I didn't know the basics, staff at the Cannabis College were friendly as they taught me what they knew. They were never condescending and I could always tell that they actually cared about what they were doing and saying.
Fifteen years have passed. I went back to the Cannabis College recently and still found that there was a lot to learn. A bright young man spent a generous amount of time with me talking about the complexity of Dutch cannabis laws. Another young man in the grow room talked with me about timely advancements in our medical understanding of marijuana. Both of these guys were intelligent, cool and flexible.
"Want to talk? Let's talk," they said. "Just want to look around? We're here if you have any questions."
No pressure.
I've done a bit of talking and a bit of looking at the Cannabis College and have enjoyed what I've heard and seen.
Oh yeah; if you meet the typical requirements, the staff will also invite you to take a couple of hits from their vaporizers. I recommend you do so.
CANNABIS COLLEGE AMSTERDAM: SERVICES
The Cannabis College in Amsterdam offers a variety of services, nearly all of which are provided to the public at no charge. As a non-profit, the Cannabis College relies on donations to stay alive and healthy. This institution has an important mission in the industry, so if you haven't already and you want to support the Cannabis College, you can do so here:
http://www.cannabiscollege.com/donate
ACTIVISM
From industrial hemp to medicinal marijuana to recreational use, the Cannabis College is involved at all levels of activism in the cannabis industries. This includes activism through legislation, policy reform, community support and activist/advocacy support and networking.
EDUCATION
The Cannabis College offers public education in the form of flyers, pamphlets and letters, as well as events, demonstrations and other on-site educational services. The college offers a library of materials at the Oudezijds Achterburgwal 124 location, and staff are always present in person to provide education and information.
COFFEESHOP EMPLOYEE TRANING
Amsterdam has many coffeeshops, which means that there is significant need for specialized training for employees of such establishments. The Cannabis College provides training and educational services on-site or off-site for coffeeshop employees.
GROW TOUR
The Cannabis College organizers and staff are proud of the small cultivation center they have setup in Amsterdam. Visitors can tour the grow room and read through materials about the strains, seeds and growing methods employed, or they can chat with the staff who grow the weed.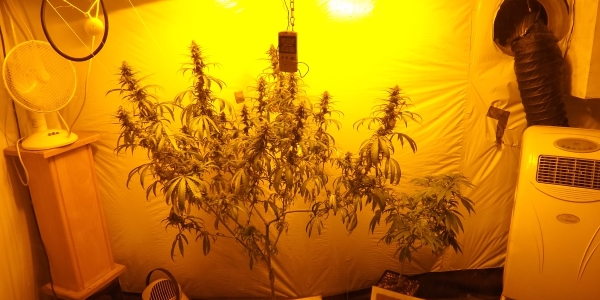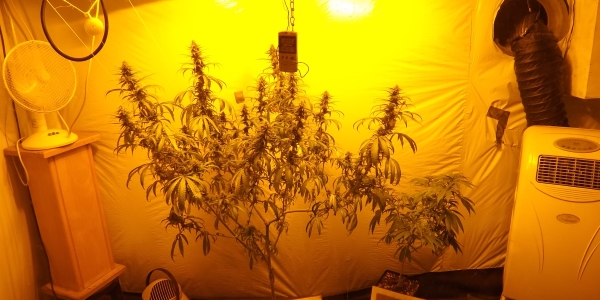 RENTAL
The Cannabis College will rent its space to certain people and groups for cannabis-related events and functions.
CANNABIS TESTING – THC
This service is new to me. Here is the text regarding this service as posted on the Cannabis College's website:
Cannabinoid analysis and quality control are vital for both the safety and personal requirements of every consumer. This is why the Cannabis College offers a testing service using a TLC protocol developed by Alpha-Cat for everyone who wants an accurate analysis of what they are consuming.
Testing can be completed with as little as .01 grams, so this service is a great way to test strains for both professional and amateur growers. It's also a great service if you're looking to verify the claims of a grower, seed house, coffeeshop or to test your own personal grow."
VAPORIZING
Vaporizing is a healthier alternative to smoking marijuana, and the Cannabis College strives to help people use pot more responsibly. To this end they have established a vaporizing center in the facility. Staff invite qualified individuals to try the vaporizers, while explaining how they work and what the benefits are.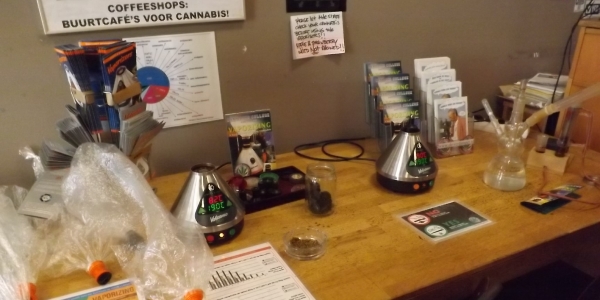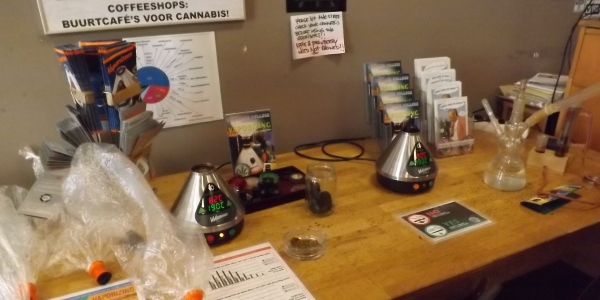 CONCLUSION
The Cannabis College in Amsterdam is a great way to spend an hour or two learning about and directly experiencing the amazing qualities of the cannabis plant. It's free, there is no age limit, and it's open nearly every day. Whether you're a newbie to marijuana or you're an old stoner, there's something for everyone at the Cannabis College, including this free quiz where you can print you own cannabis "Diploma" if you score 90% or better:
http://www.cannabiscollege.com/quiz/cannabis-college-quiz
Have you been to the Cannabis College in Amsterdam? Let us know about your experience in the comments below.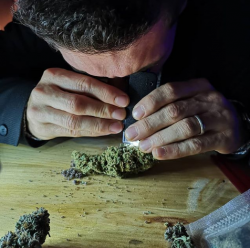 Latest posts by Russ Hudson
(see all)