The Bulldog Coffeeshop in Amsterdam has been a household name among the native Dutch and among millions of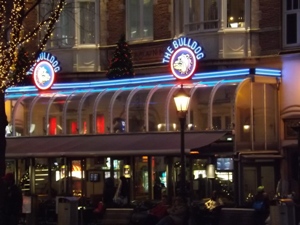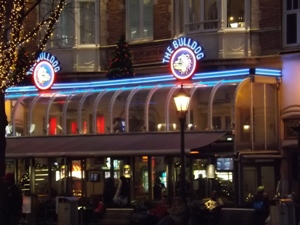 tourists for nearly 4 decades. With multiple locations spread throughout the city, Bulldog Coffee Shop has one of the best branding schemes of any local company that I've seen, and I've lived in Amsterdam during three different times in my life. But for 13 years I avoided Bulldog because I thought it was nothing more than a frat-boy tourist trap. I am happy to say that I was absolutely, 100% wrong. Bulldog Coffee Shop is awesome!
Amsterdam Coffeeshop Review Rating for Bulldog in Leidseplein: 5 of 5 Stars!
[author-post-rating]
Bulldog Coffeeshop: The Story behind the Review

I went to Amsterdam for the first time in 2001, shortly after the attacks in America when things were still politically outright insane. My ex and I wanted to live in the city and experience the art, culture, history and of course the world-renowned coffeeshops. But one of the agreements we made between us was that we were not going to do the "tourist thing." Specifically, we decided to boycott coffeeshops or clubs that were extremely tourist-oriented in favor of more discrete, quiet places.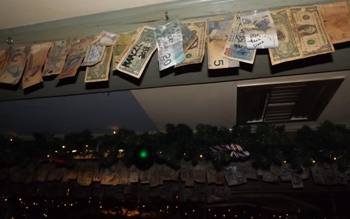 Unfortunately, at the time Bulldog seemed like the epitome of a touristy coffeeshop. It was well-known in the city, and every time we walked by a Bulldog location, the place was packed – often with obnoxious, rowdy frat-boy types from the U.S., U.K. and Australia. Of course, plenty of other coffeeshops in Amsterdam were like this, but because Bulldog is so well-known, we avoided it entirely.
Fast forward more than a decade to 2012 and my opinion didn't change even though it was not based on experience. I lived in Diemen for half a year and spent most of my time at the same place – Coffeeshop Solo. There's also another place that sits right on the Diemen/Amsterdam line – I think it's called the Smoker's Emporium. I went to Smoker's Emporium when I was low on funds and needed to save a little bit on weed. The place is essentially a walk-up window where you get your weed for cheap and get the hell out of there.
But when I went back to Amsterdam to specifically conduct reviews of coffeeshops there, I decided to go to Bulldog first as the popularity of the place had sparked my professional interest. Just what the hell is all the fuss about – why are people so crazy about Bulldog?
I found out when I went to Bulldog in Leidseplein. It wasn't anything I expected and by the time I was done checking the place out, I knew it would become one of Amsterdam's coffeeshops that I frequent regularly. If you're in AMS and you're checking out the coffeeshop scene, your trip won't be complete without a visit to Bulldog in Leidseplein.
Bulldog Coffeeshop: The Environment
You can see Bulldog coming from a block away. As I approached Leidseplein from the south, I could see a huge, lighted sign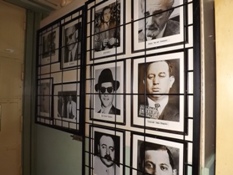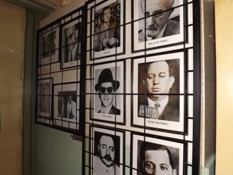 for Bulldog on top of a roof from a couple streets back – it's the same sign that's used as the feature image for this post.
If you've never been to Leidseplein before, then you're missing one of the best spots in Amsterdam. In fact, some of the best live musicians that I've ever heard play did so late at night right on the street in Leidseplein. There are quite a few bars in the square, and Bulldog dominates the entire east side. However, the building is divided into two sections; the entrance on the left is for Bulldog's bar/pub, and the entrance on the right is for Bulldog's coffeeshop. Obviously I took the door on the right, where a quiet bouncer nodded his head to indicate I could enter unopposed.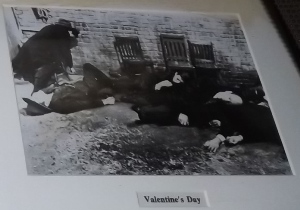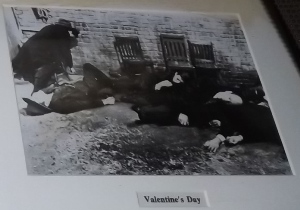 The first thing I noticed as I walked down the steps into the bar area was the thousands of bills hung from the ceiling; Bulldog is literally decorated in cash. The bills are paper currency from all over the world, and on many of them the customers who left the bills wrote notes, messages, anecdotes and reviews of the place. The pictures I took of this are terrible because the lighting was so difficult to work with, but you'll get the idea. Pretty cool, eh?
The bar is to your right as you walk in and the marijuana menu and serving cage is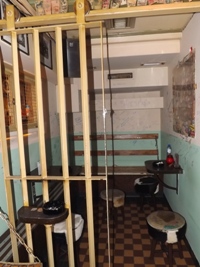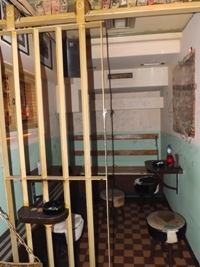 to the left. There are plenty of seats at the bar and a small row of tables on the north wall. As I walked toward the back of the place I got a nice surprise; mug shots and crime scene images of some of the most violent criminals decorated the cement walls of 2 old jail cells. The cells had been opened and had tables for customers to sit at.
The story is that this particular building was once a notorious jail and police station that housed some of the most dangerous criminals to ever terrorize this crazy planet, and its owners decided to preserve this history. Some people might find it a little creepy, but I thought it was awesome and my only regret was that I was there alone. I'd love to take some friends to Bulldog in Leidseplein and hang out in the old jail cells and get high. If you bring a pen or marker you can even write a message or a "stoner was here" note on the wall.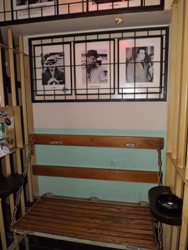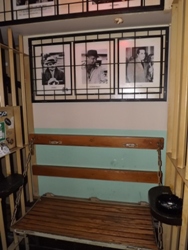 The environment at Bulldog is gritty by design and this uniqueness makes a visit here a must for anyone who travels to Amsterdam – even if you don't smoke marijuana.
Bulldog Coffeeshop: Marijuana Selection
The marijuana menu at Bulldog is at the dispensary cage, which is an old security or guard box outfitted to sell good weed. In December of 2013 Bulldog offered 10 marijuana strains and 6 types of hashish. Their version of low-grade pot is what we considered to be high-grade 15 years ago; White Widow. But their premium strains on offer are hard to beat; Amnesia Haze, Candy Kush, L.A. Confidential are a few of my favorites.
Note: In my experience, the Amnesia available in Barcelona, Spain is more potent than the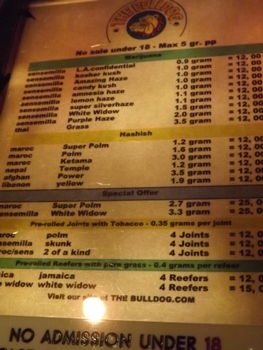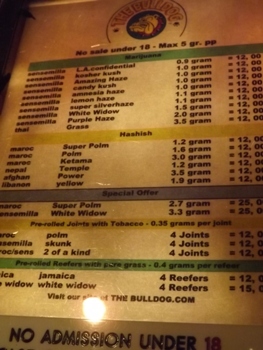 Amnesia strain in Amsterdam.
The marijuana selection at Bulldog isn't huge, but it should be sufficient for most people. It is large enough that it will definitely keep tourists plenty busy and happy, but for veteran smokers looking for more exotic strains, there are lots of other options in the city.
Bulldog Coffeeshop: Events & Extras
Just gawking at the countless bills with notes hanging from the ceiling, sitting in the jail cells and looking at gory pictures of old mobster crime scenes are all the entertainment you'll need while at Bulldog. And if you need papers, pipes, bongs or any other smoking equipment, Bulldog has you covered. In fact, I bought a nice little steel pipe with a Bulldog logo on it and some screens for only 6 Euro.
If you're hungry you can get a snack, and if you're thirsty there's plenty to drink, but nothing with alcohol in it. If you're looking for a couple of beers or some cocktails, just pop through the door into the other side of Bulldog and get your drink on.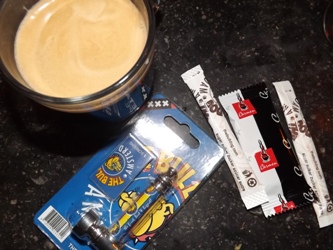 So if you think about it, there's a lot to do just between the coffeeshop version of Bulldog and the bar/pub version. You could start by getting some good weed at the dispensary and getting high in the jail cells, then crank things up by partying at the Bulldog bar. In fact, you could probably make an entire night out of Bulldog in Leidseplein.
Bulldog Coffeeshop: Staff
The staff is the best part of Bulldog in Leidseplein. There were three people working in the coffeeshop the night I went; a guy manning the dispensary, a man at the door, and a lovely lass at the bar. The bartender was friendly, informative, and quite willing to answer my questions. She gave me a coffee on the house and chatted with me in between customers.
The guy at the door was a big ole' black man; stalwart, unmoving, but kind and soft at the same time. This is the type of guy you want watching over your business; someone who is gentle and kind while still being able to kick ass should the situation genuinely call for it.
I chatted with him a bit and he seemed like a pretty cool guy. I asked him if, as a bouncer, he found the crowd to be different at a coffeeshop than at a bar, and his answer surprised me. I figured he'd tell me that the coffeeshop was chill and there were rarely problems. However, he pointed out the bar next door and the plethora of other bars right in the square and said that alcohol does indeed rear its ugly influence sometimes and he's had to deal with it the way that bouncers do.
Good to know.
When I was photographing the menu and purchasing some White Widow, I struck up a conversation with the man behind the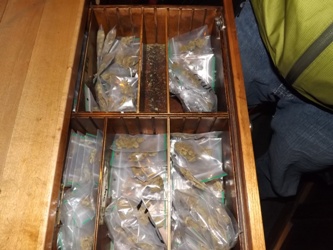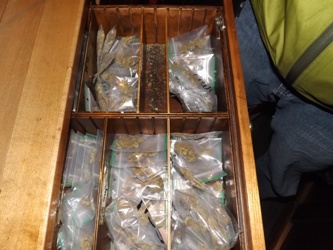 dispensary booth. I forget his name now, but he has been working there since Bulldog opened 38 years ago. When I mentioned that some – like myself – had viewed Bulldog as strictly tourist-oriented, he scoffed and said that that's just not true. In fact, he told me that 40% of more of their business is local Dutch people, which is one reason why they carry so many staple Dutch marijuana strains.
We chatted for a bit and eventually he invited me into the booth, where he took a picture of me sitting in his chair. Cool!
What a great guy, a great bouncer and a great bartender! I left very happy and I will absolutely be back.
Conclusion
I debated whether Bulldog is a 4 Star or 5 Star Amsterdam coffeeshop for weeks before writing this review. One thing that I think some people won't care for is that Bulldog in Leidseplein is kind of like a dungeon. You walk down into the basement floor to get in, the lighting is low, and the place is clean but gritty. It's not for everyone and it's certainly not a bright, spacious, posh modern/progressive type of place.
At first I thought I should lower the rating for this, but the fact of the matter is that the coffeeshop is gritty and dungeon-y by design. That's part of the appeal and it's the main theme of the place.
Would I take a first date there? I probably would because it's unique, quirky, historical – all great points of entertainment. I'd take a business associate there as well for the same reasons.
Ultimately, I have to give Bulldog in Leidseplein 5 Stars. Really, what more could you want? If you've been to this coffeeshop, let us know what your experience was in the comments.
Amsterdam Coffeeshop Review Rating for Bulldog in Leidseplein: 5 of 5 Stars!
[author-post-rating]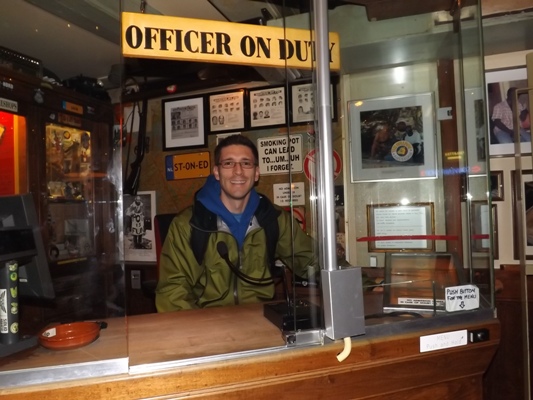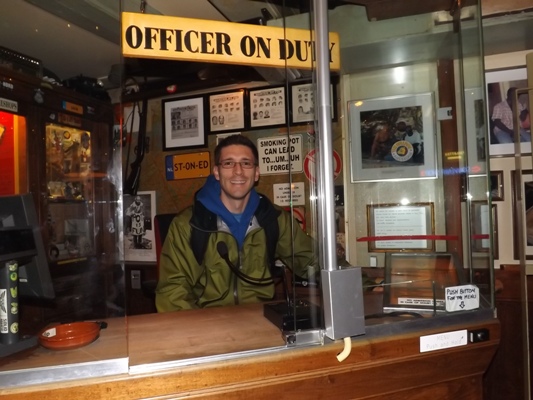 ****UPDATE****January 07, 2014****
Thanks to a reader of this blog, I recently learned something about Bulldog that makes it many orders of magnitude cooler than I thought it was before.  In order to frame for you why this place is so cool, I want to rant for a moment about one of the most annoying facets of weed tourism.
If you're going to a 420-friendly place like Amsterdam, Barcelona or – now – Denver, chances are that you're going to stay in a hotel while you're there.  And when it comes to marijuana, this presents an immediate problem and one that's really quite unfair.  Consider that at most hotels, you can order up some beer, wine or cocktails and have them delivered to your room.  There's generally a bar and a restaurant at larger places, and most of the time good hotels strive to provide you with everything you need.
But thanks to the stigma surrounding marijuana, you won't find a nice indica in the vending machines to help you sleep, and you certainly won't find any good sativa at the hotel bar if drinking's just not your thing.
So that means you have to get this one rather important commodity outside of the hotel.  It's a minor complaint, indeed – but it's the unjust nature of this situation that I think bothers me the most.
Of course, once you get back to the hotel and settle in for the night, you realize that you can't really settle in at all, because if you'd like to take a few puffs of marijuana, you need to go outside and hide around the corner.  This is true even in places where marijuana is tolerated, because you still can't smoke it in public.  You can stand directly outside the door of the hotel and blow cigarette smoke at everyone who enters, and you can walk inside and get alcohol poisoning at the bar, but you have to act like a criminal when you want to smoke a little pot.
So people who are on weed tours don't always get to enjoy marijuana the way they want to.  You can't sit at the bar and chat while smoking a joint.  You can't take bong rips while watching a movie in your room.  You can't use cannabis as medication – even if you have a prescription – unless you eat it.  You can't even step outside for a quick smoke – it always has to be an ordeal just because it's marijuana.
But apparently, it doesn't have to be like this.  A fan of the Bulldog Coffeeshop in Amsterdam recently commented on this post about hotel rooms offered directly by Bulldog.  Marcello has been to Amsterdam to visit Bulldog from Brazil more than 50 times, and he's stayed in nearly all of the Bulldog's many accommodations.  From long term stay apartments to short stay hotels to ultra luxury suites, Bulldog offers many different options for weed lovers staying in Amsterdam.
Apparently, the hotels and apartment buildings have coffeeshops right next door, and based on the pictures he sent me, these offerings look second-to-none. You can smoke dank herb in the hotel and in the rooms or apartments, which you won't be able to legitimately do at nearly any other hotel in Amsterdam.  All of the images in the following slideshow have been provided by Marcello Insausti of Brazil and are the intellectual property of Bulldog.
[highlight color="eg. yellow, black"]Note:[/highlight]I have not been to any Bulldog accommodations other than the one mentioned in this review, but based on Marcello's descriptions and these photographs, I will  without question stay at a Bulldog location on my next trip to Amsterdam.  When I do, I'll write a review, so be sure to bookmark this blog to check out that post when it's published!
© All Images Copyright Bulldog in Amsterdam, The Netherlands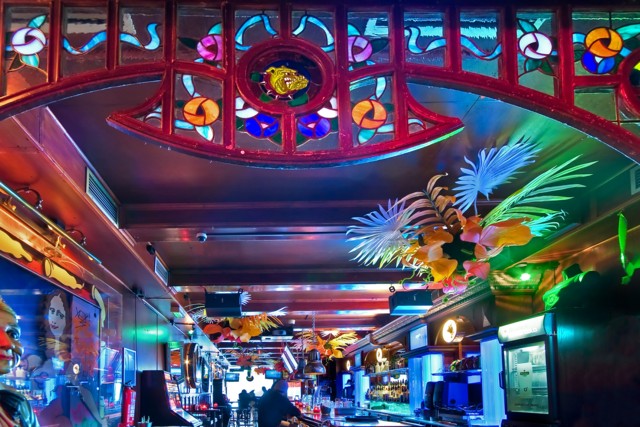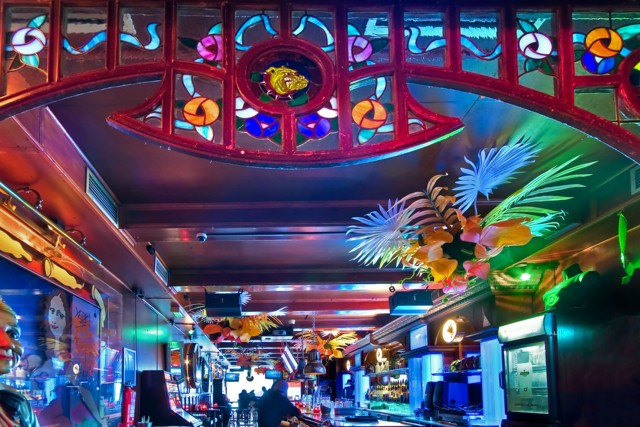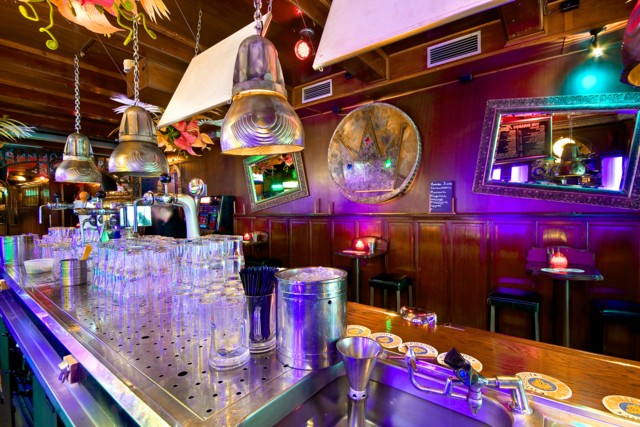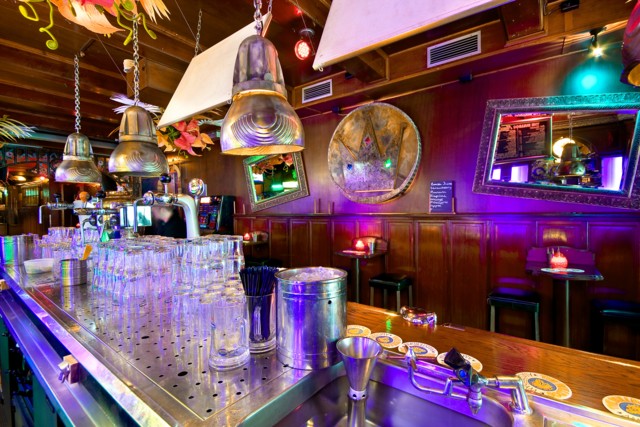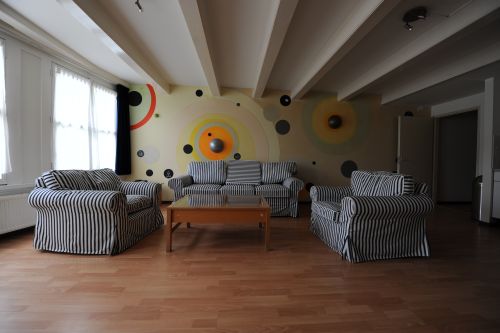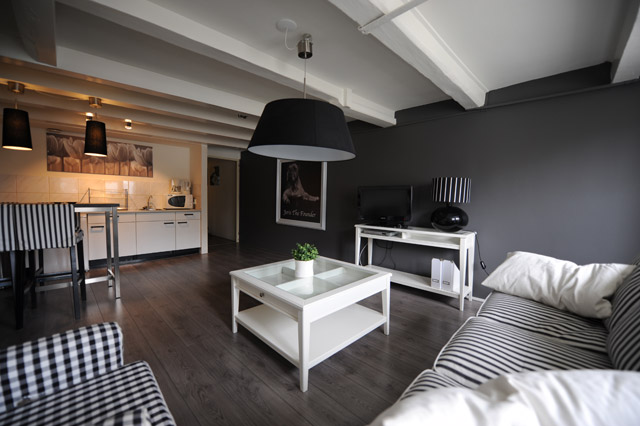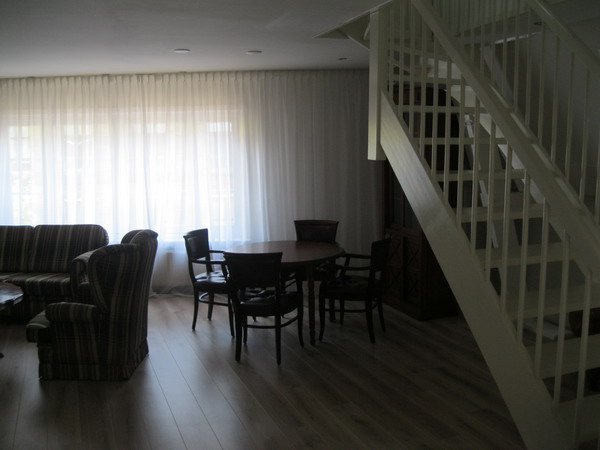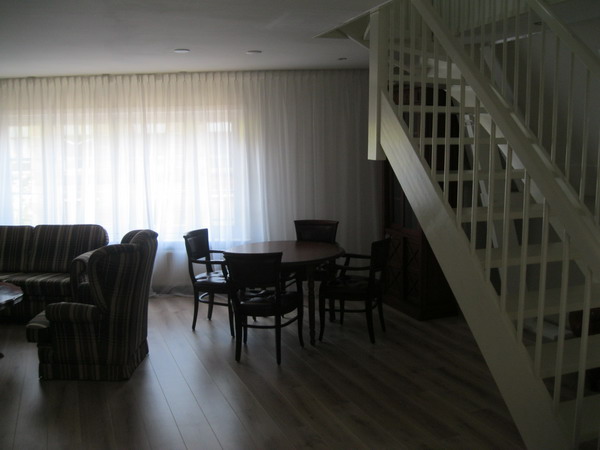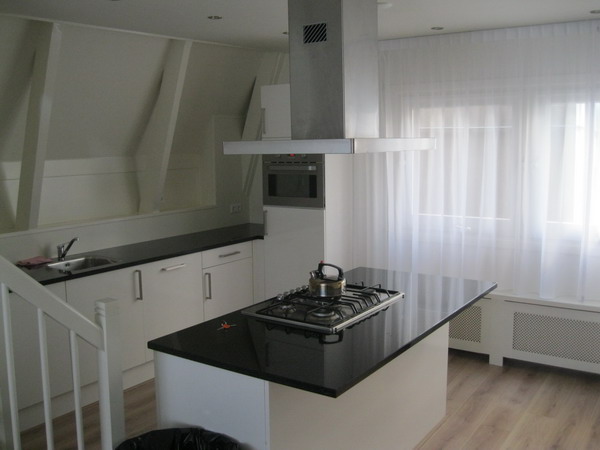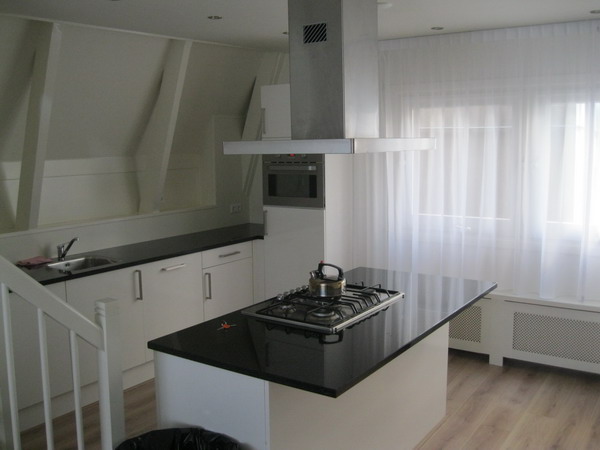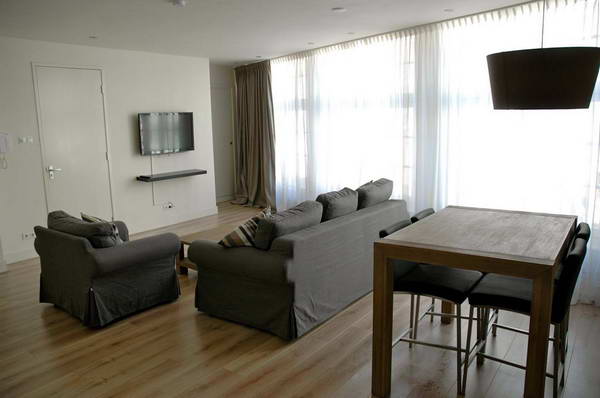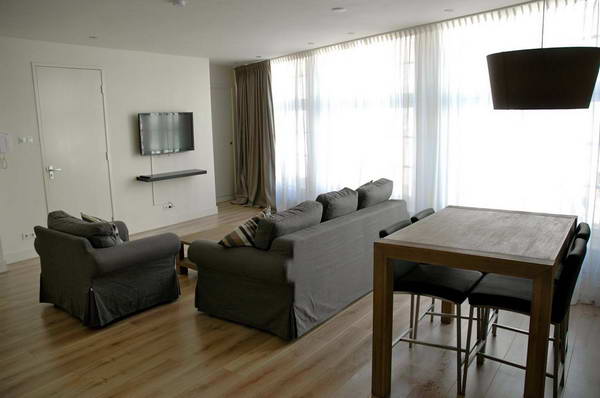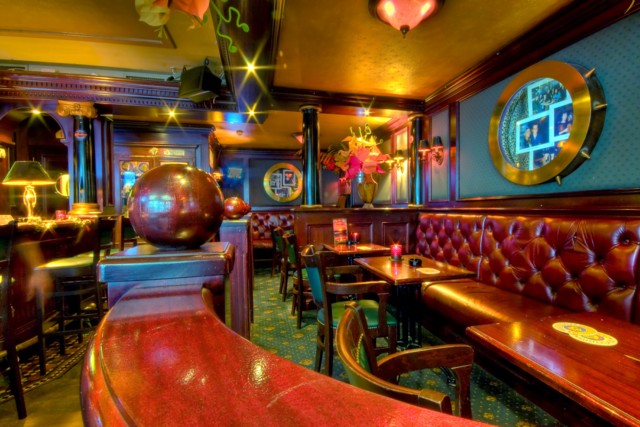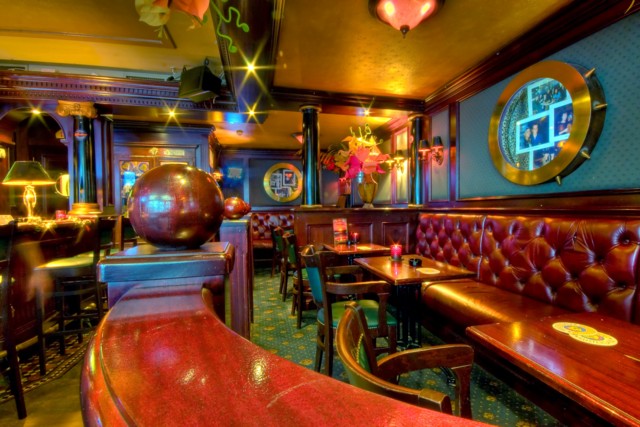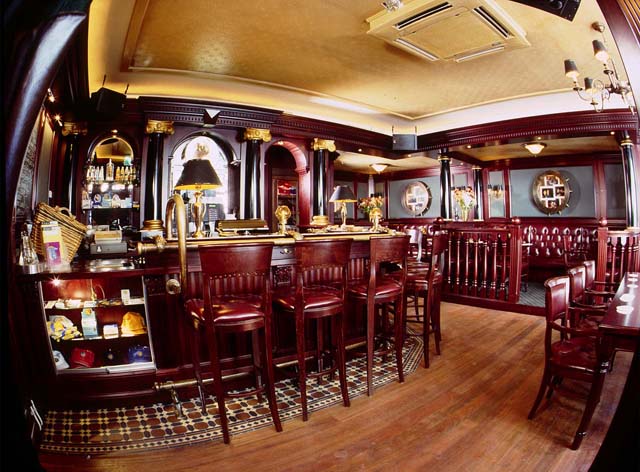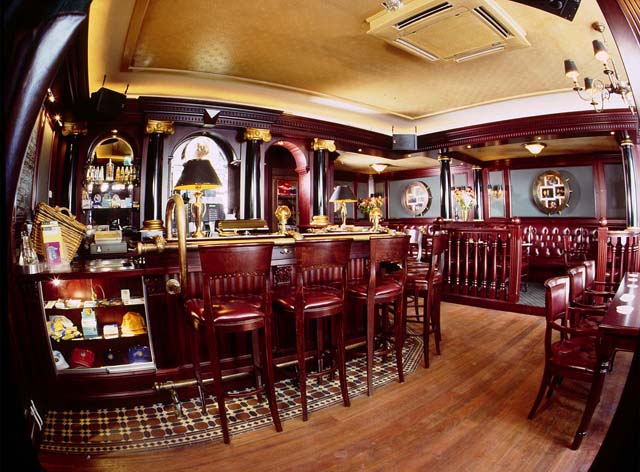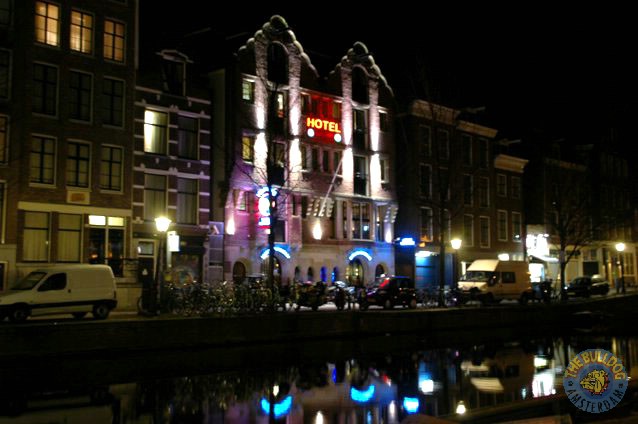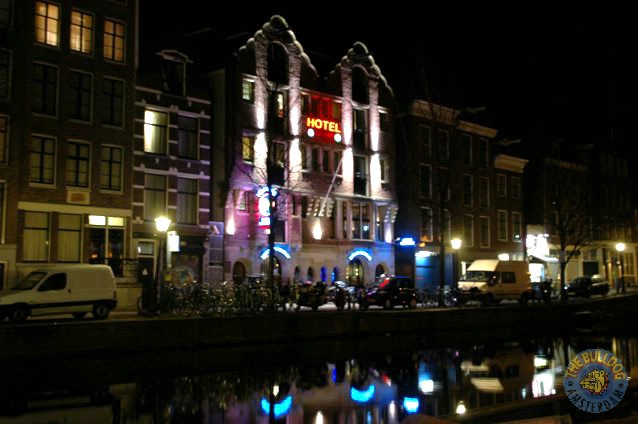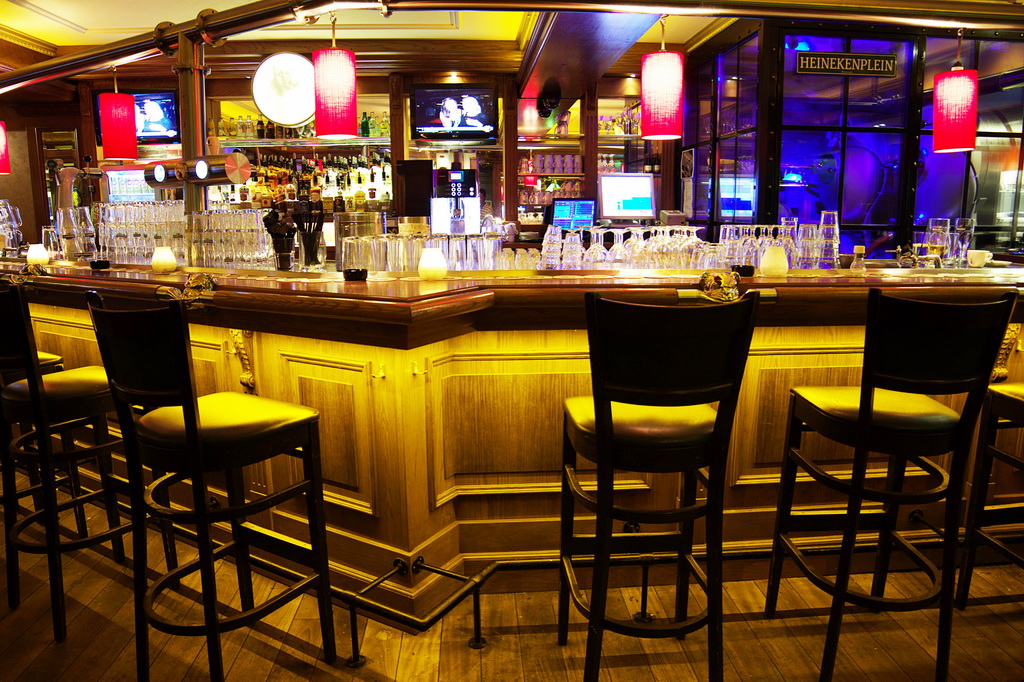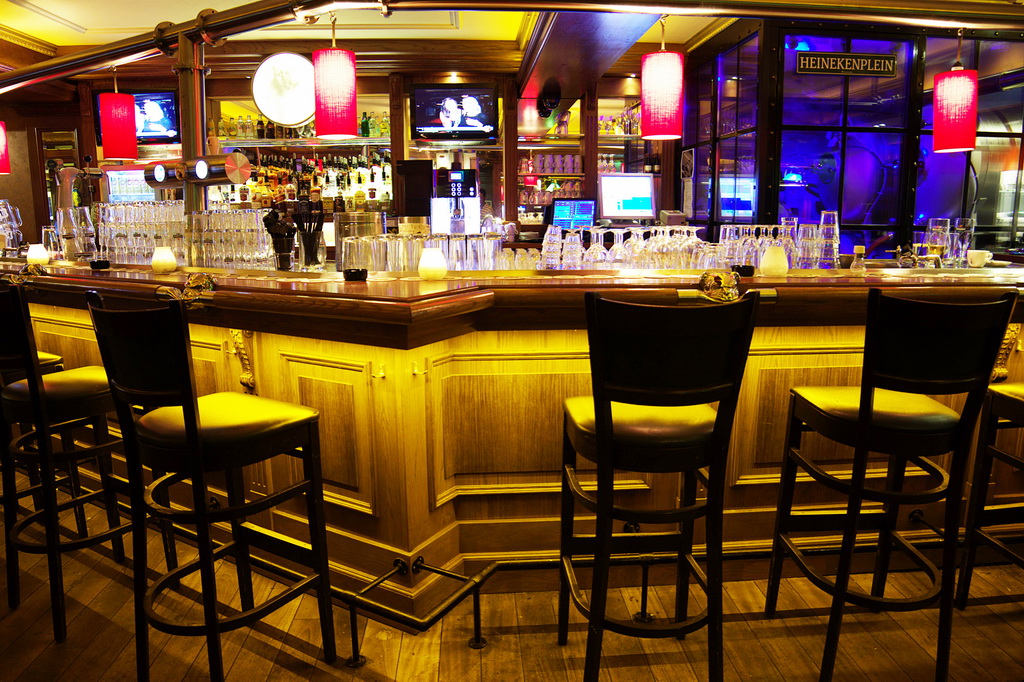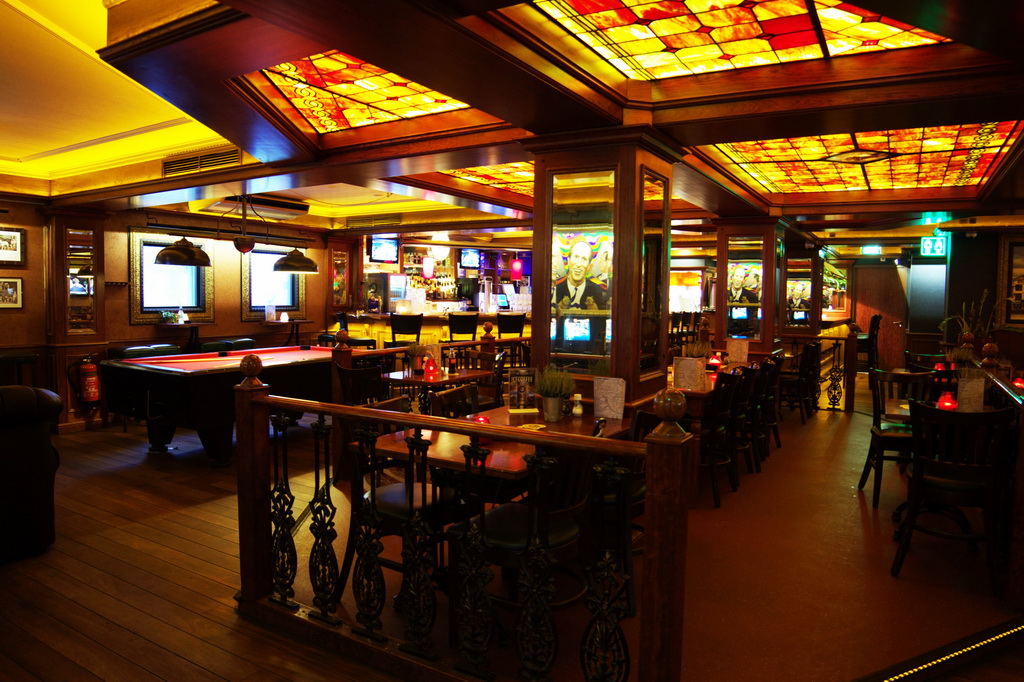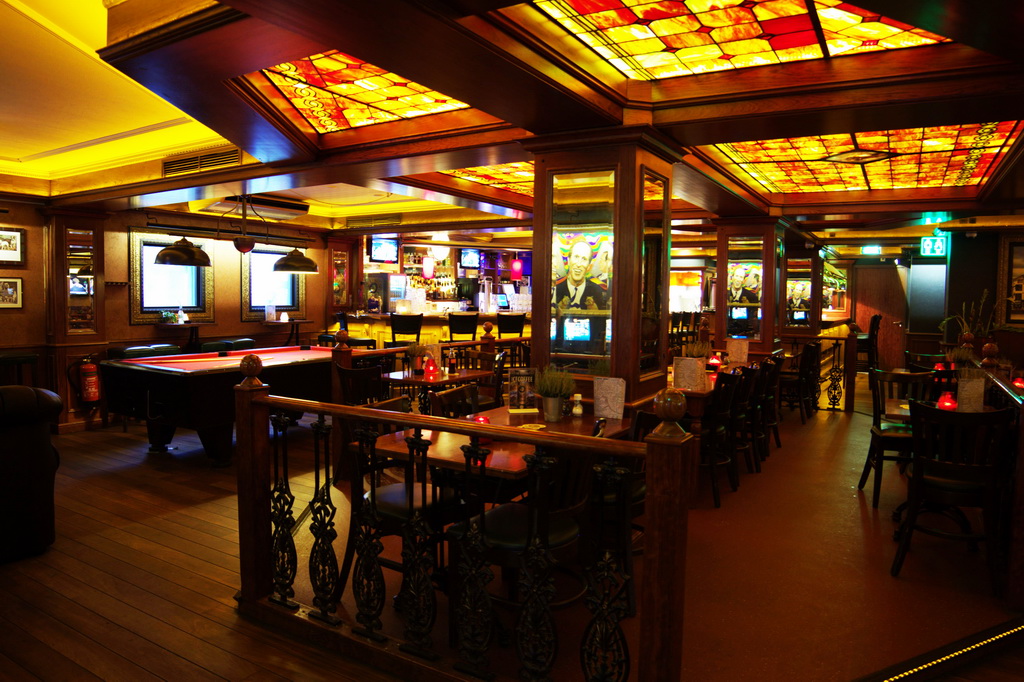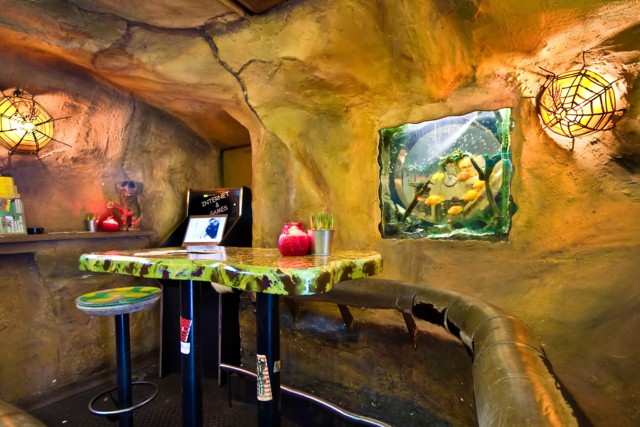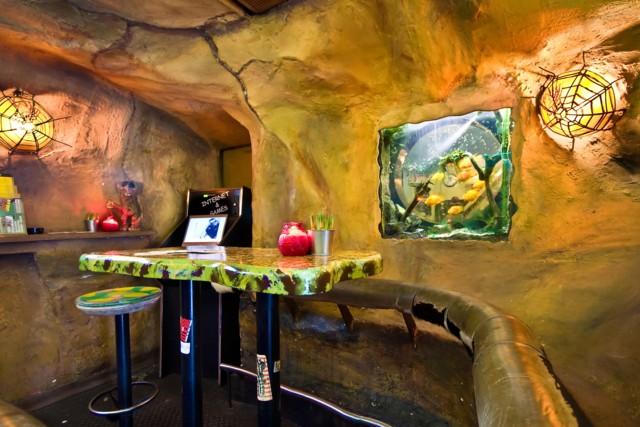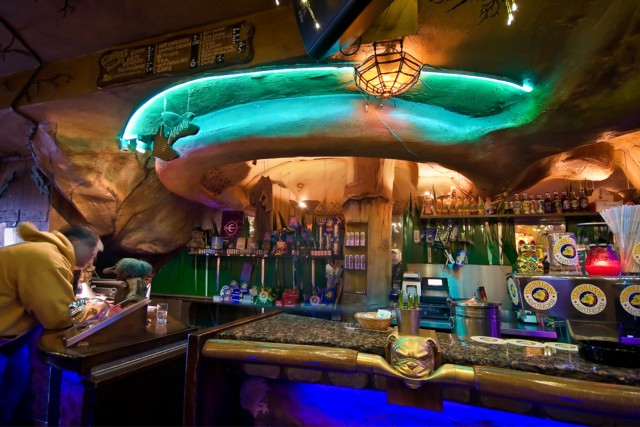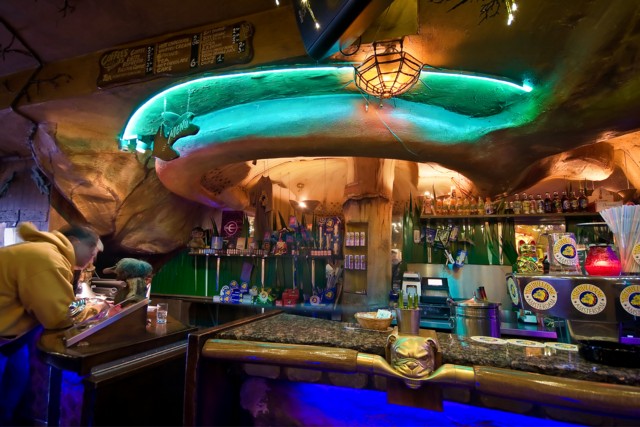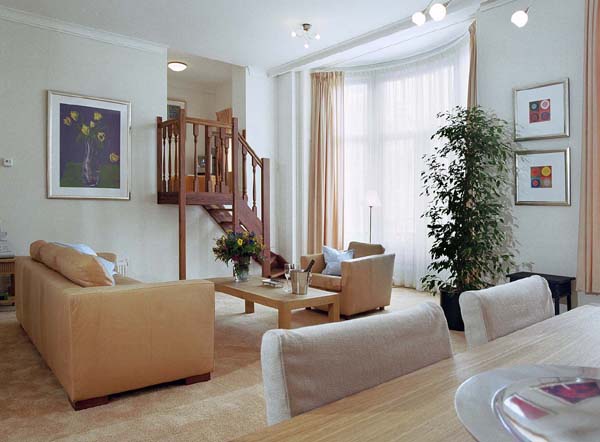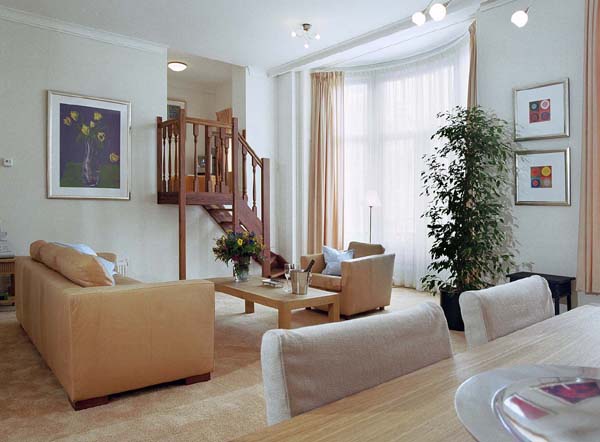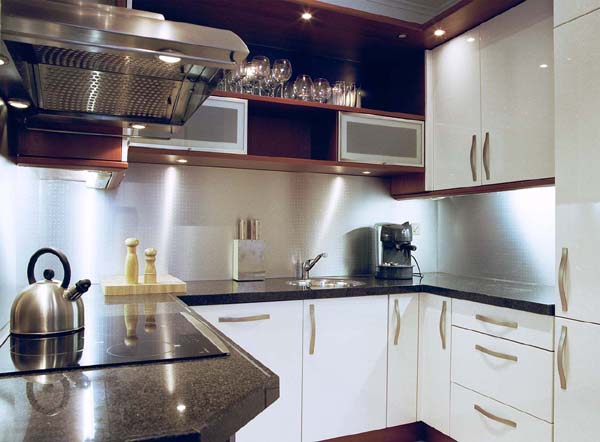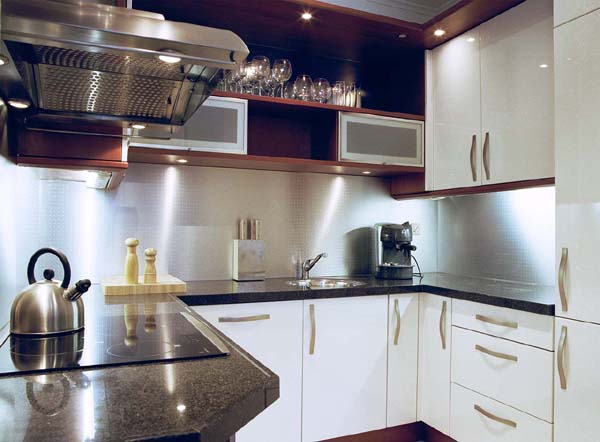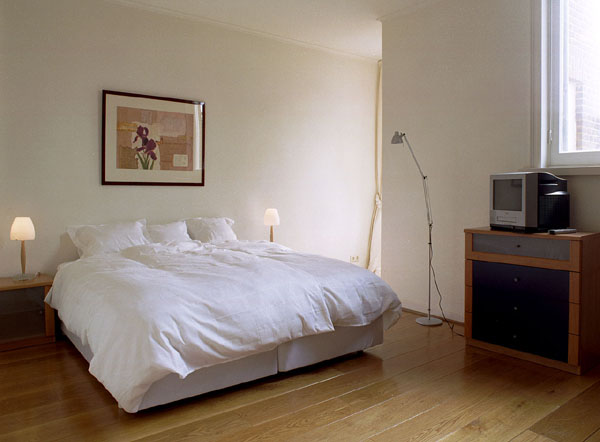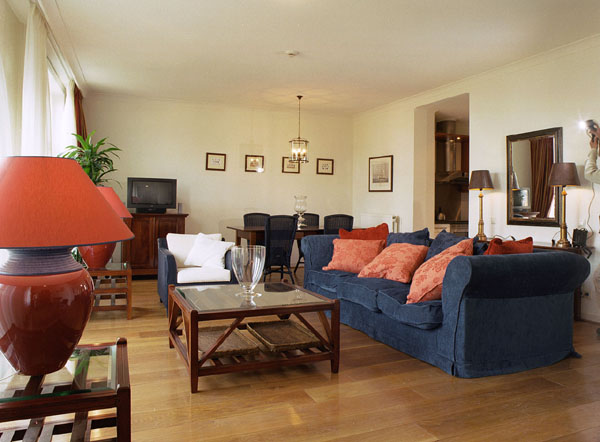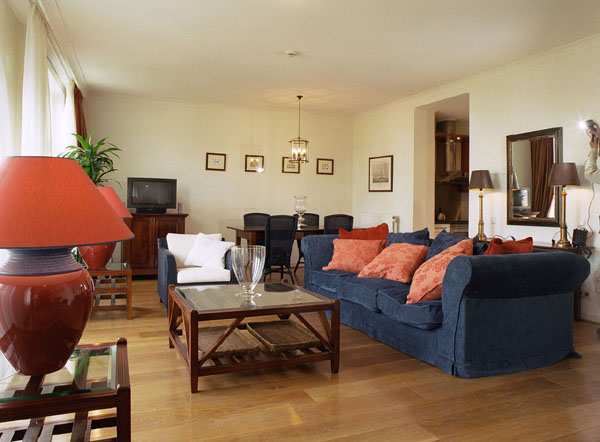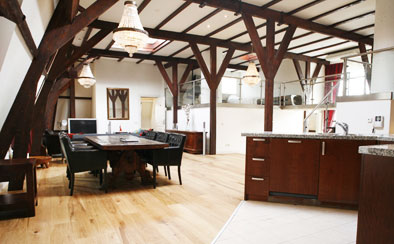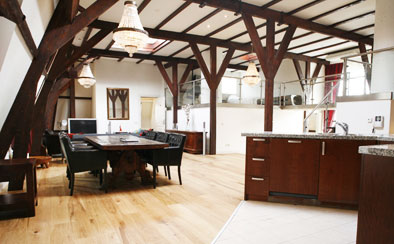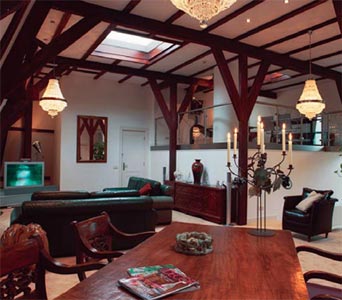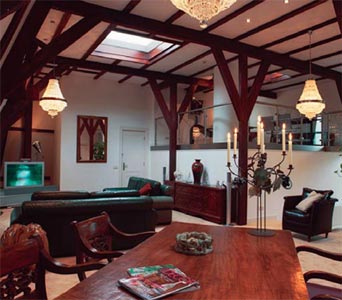 © All Images Copyright Bulldog in Amsterdam, The Netherlands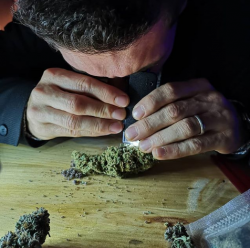 Latest posts by Russ Hudson
(see all)