If you're looking to get marijuana in Barcelona, Spain you've come to the right place. Since writing this post in the fall of 2013 [UPDATED FOR  2018; Membership is available at the link below in this article] I've developed a number of great relationships with founding members of some of the best cannabis clubs in Barcelona, and I may be able to help you get weed in Barcelona.  Sharing this experience with other people is awesome and I love to do it, so don't be afraid to hit me up.  Just remember that it is still illegal to smoke pot in public in Spain; you may only do so in the privacy of your home or a private club.  For more information, please read my post 10 Things You Need to Know About Barcelona Cannabis Clubs
(This is a preliminary application process valid as of June 2018; not all who apply will qualify for membership based on Spanish law and club policy. Application for membership is general and is not necessarily applied to any particular club unless the applicant fully qualifies.)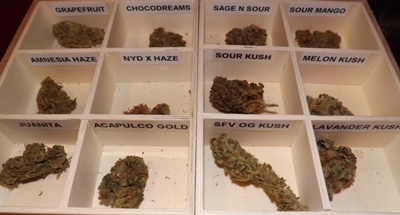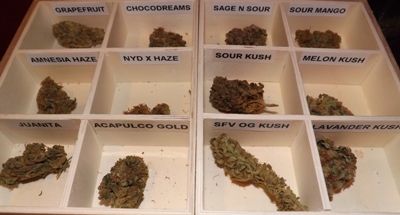 Now here's the original full post from 2013:
Need to know how to get marijuana in Barcelona, Spain? I did too, until about a week ago when I moved to Barceloneta; a Barrio of Barcelona. I smoke pot several times a day, so when I moved here I did tons of research about how to get marijuana in Barcelona, and none of what I found turned out to be entirely true. Thankfully, I'm sitting here right now with three types of badass weed and a huge hash turd, and if you can make your way through this post I'll tell you exactly how you can get marijuana in Barcelona safely.
Today is Sunday, the 6th of October, 2013. 6 days ago I flew here from Dusseldorf after cycling through the Netherlands and Germany. Our original intention was to cycle all the way to Barcelona, but as we approached Koln the roads became a little too dangerous for our liking, so we wrapped the bikes up and flew the rest of the way here.
We arrived in Barcelona in the early evening on Monday. By the time we got through baggage claim and made our way to the hotel, it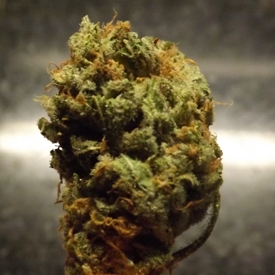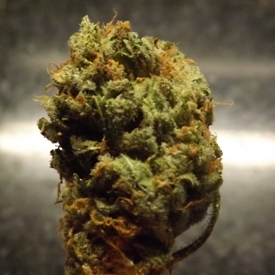 was late so we just went to bed. I had purchased a ton of weed and hash in Amsterdam, and then some more in Arnhem to be sure I had enough once I got here being that I couldn't really confirm the way they play marijuana games here.
I Had to Ditch All My Weed in Order to Fly
This sucked, because I had to leave all of that behind in Dusseldorf. We smoked just before leaving for the airport and then dumped about 6 types of weed and several types of hash in the bushes in a waterproof bag for some lucky person to find some day. There was probably about 300 Euro worth of stuff in that bag, but I wasn't about to chance getting caught with any of it while flying from Germany to Spain.
Anyway, the point is that the first night in our hotel we were dry and too tired to make an attempt to find something. But the next day we went to look at an apartment and spent much of the morning and afternoon with the taxi driver riding in circles after we gave him bad directions. Thankfully he called our liaison and got us situated, and he seemed to be a pretty cool guy.
His name was Antonio and he didn't speak any English, so it wasn't easy to have complete conversations, but eventually he agreed to find some marijuana for us. I paid to have him wait while we viewed an apartment, then he brought us back to the hotel. He said he could get about 5 grams for 50 Euro. He'd take the money and come back in 20 minutes.
Normally I would have said no thanks to that, but I liked this guy and he seemed legit. It was worth a 50 Euro chance.
Sure enough, he came back exactly twenty minutes later and gave me a package about the size of my thumb from the knuckle up. It was dark brown and looked like the tip of a cigar. It was wrapped up pretty tightly so I waited until I got back to my room to open it.
At first I was worried that the guy had just gone and gotten me some cocaine, but that wasn't in the package when I unwrapped it. Of course, there wasn't any marijuana in there either.
It was Actually Some Pretty Sweet Hash
It was a massive chunk of hash, and it was quite fresh. We rejoiced in the hotel room and filled the warm air with some mellow smoke.
But over the next few days that hash wore me down. It irritated my throat and dehydrated me, so I started looking for some green bud.
I had met another taxi driver named Alberto who had told me about marijuana clubs in Barcelona. He had volunteered to sponsor me, but then balked at the last minute. So I did some research and it turns out that you can get a membership in a private cannabis club in Barcelona. The fees are generally 20 Euro per year plus whatever pot you buy, and many of these weed clubs have oils, extracts and marijuana edibles available as well.  I found a sponsor and off I went.
Getting Registered at a Cannabis Club in Barcelona
The club needed my passport and legal address in Barcelona in addition to a 20 Euro fee. I gathered these items and got on my bike. It was a crazy ride there as the club was across the city and there was no easy way to get there. When I was getting close I asked this adorable little Spanish cop where the street was, and she surprised me by pulling out a comprehensive street book. She asked me what number and then told me exactly how to get there. But it still wasn't easy.
The club was the Betty Boop club located on Carrer Maria Cubi. Interestingly, the numbers on the opposite side of the street were odd and went down in sequence. The numbers on the club side were even and went up. It took me a couple of minutes to wrap my head around that.
Anyway, when I got to the club I buzzed at the main entrance and was admitted to a reception booth. A flirty little guy from Scotland
was there and he had me fill out a form on an ipad or something. (Never used one, could have been a tablet of some sort, IDFK) He made a copy of my passport, took my 20 Euros and issued me a registration card. Then he buzzed me through to the interior of the club.
There was a short hallway that opened into a long traditional bar. Various beers were for sale as well as coffee, tea and snacks. At the end of the bar was a compartmentalized box with a dozen or so different types of marijuana in it.
The bartender was friendly and pleasant to look at; from Barcelona, she welcomed me warmly and said I had made a good choice moving here. I agreed.
We hunched over the box together and she made some suggestions. I settled on three different types; 2 Sativas; Acapulco Gold & Grapefruit, and 1 Indica. The Indica was a local strain called Juanita.
I got a couple of grams of each and took them into the next room, which was a monstrous lounge with wall-to-wall couches and hassocks all the way around. There were two guys in the front and two guys in the rear (lol), so I found a place off to the side by myself.
I had ridden my bike pretty hard to get there and it was a hot day. Not only that but the club itself was a little stuffy and very hot. I was sweating profusely and probably looked like a freak, but I didn't really give a shit. I crammed my new pipe full of the Grapefruit and took a few puffs. It was beautiful; light and airy, a little fluffy and indeed it left a slightly fruity but bitter aftertaste that was vaguely reminiscent of grapefruit.
It did the trick. I leisurely smoked the entire bowl while I tried to cool down. When I finally left and hopped on my bike, I was severely pie-eyed and had to take things a little slower than usual.
The Juanita (which went fast and was gone before I thought to take pictures of it) was good but unremarkable, really. I hate to say that as I love this city so far and don't want to insult the locals, but that was my impression of this weed. However, I will say that it smokes easy. If you have a cold, a sensitive throat or just want something really mellow to smoke, then Juanita makes a good choice. But if you're looking for an intense and memorable high, it might not be a good choice for experienced connoisseurs.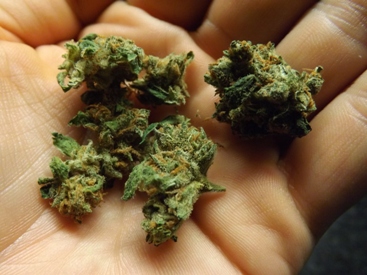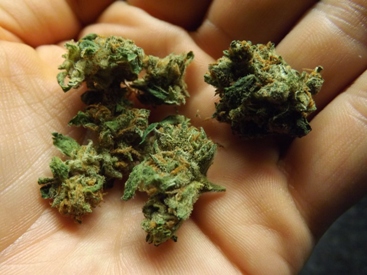 The Acapulco Gold I bought mainly because it's a very old strain and I could not remember if I had ever tried it before. I'm certain I must have at some point in the 22 years I've been smoking, but I couldn't think of anything specific. I'm glad I chose this legendary strain and it lived up to its reputation. It smokes pretty easy, has a chocolaty flavor and gives you a nice body buzz. However, it's also a buzz that you feel up top, so you get the best of both worlds. I'll probably get this again after I review a few more strains.
But the Grapefruit took the cake. Mmm mmm! That's good stuff.
(This is a preliminary application process valid as of June 2018; not all who apply will qualify for membership based on Spanish law and club policy. Application for membership is general and is not necessarily applied to any particular club unless the applicant fully qualifies.)
Interestingly, Betty Boop did not have any White Widow. Virtually every coffeeshop I've ever been to has had that strain, so I hope to find it here at another shop some day.
So if you're looking for marijuana in Barcelona, you can get it safely, legally and at a reasonable price. I paid 50 Euro for those three strains, and I got 2 grams of each. I'm good with that.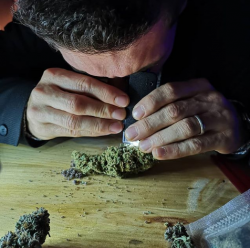 Latest posts by Russ Hudson
(see all)