The Top 8 Night Clubs in Barcelona offer more action and nightlife than all of the city's cannabis social clubs combined. For marijuana connoisseurs looking for some excitement after the cannabis clubs close around 12 AM or earlier, the following 8-night clubs in Barcelona offer dancing, fine dining, drinks, world-class DJs, costume and other parties and events, gorgeous environments, reasonable security, and partying with beautiful people until the sun comes up.
#1: Sala Apollo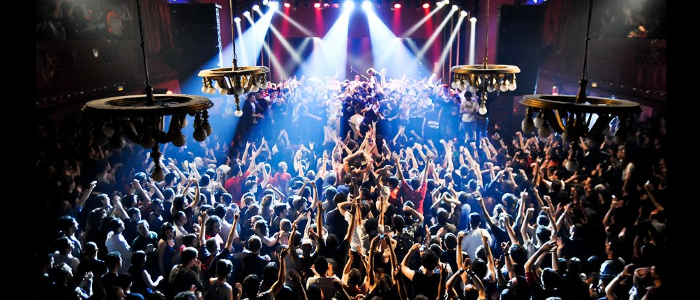 With the best review ratings of any night club in Barcelona, Sala Apollo is one of the most interesting, unique, and event-packed clubs in the capital of Catalunya. Apollo is spread over two levels with a well-stocked bar in each, and offers a range of regular musical performances and events, and opens at 8PM most nights – hours earlier than other night clubs in Barcelona. This author lives nearby – I've walked past Sala Apollo hundreds of times, and it's always packed, and always has a line out the door – so make sure you book your evening in advance.
Sala Apollo is located in Raval at Carrer Nou de la Rambla, 113, just off Parallel. More information and a list of specific events can be found at https://www.sala-apolo.com
#2: Razzmatazz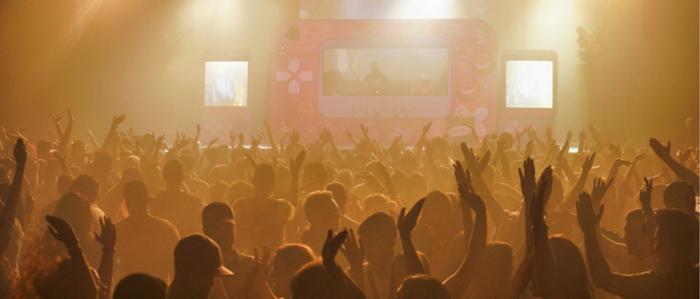 Boasting an impressive review rating of 4.2 stars from over 11,000 reviewers, Razzmatazz is not only one of the biggest night clubs in Barcelona, it's also one of the best and most well-known. With 5 separate rooms each hosting a different event, DJ, or performance, Razzmatazz lets is guests enter all 5 areas for just one entry fee, despite the fact that the events in each room are ticketed separately. Offering performances from some of the biggest names in techno, house, and electronica, Razzmatazz is a Barcelona night club with a reputation that's spread around the globe.
Razzmatazz is located in Sant Marti at Carrer dels Almogàvers, 122, and is open from Friday to Sunday, 1AM to 6AM. More information and tickets for individual events can be found here: www.salarazzmatazz.com
#3: Moog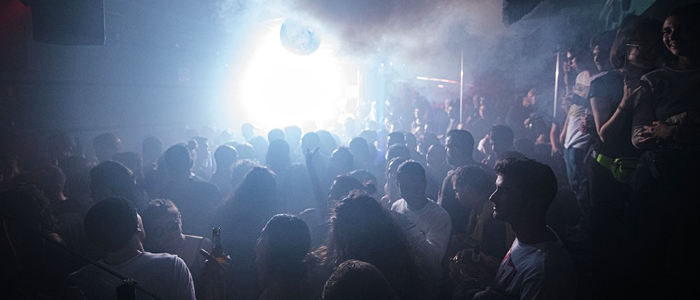 For more than a quarter century, Moog has been at the forefront of electronic music in Europe, and is widely known as one of the leading night clubs in Barcelona. Open for partying from midnight until dawn every day of the year, Moog hosts some of the biggest acts in the industry, but the club is also extremely active in furthering the culture of dance, techno, house, and other types of music through its parent group, Mas i Mas. With some of the best review ratings for night clubs in Barcelona, Moog is a large club with one central area for partying, but this night club also offers a separate, quieter area with different, more relaxed beats for those moments when the pound of bass from downstairs is a little too intense.
Moog is located in Raval at Carrer de l'Arc del Teatre, 3. The club is open every day from 12 AM to at least 5 AM. More information and a list of events can be found at: https://www.masimas.com/moog
#4: Input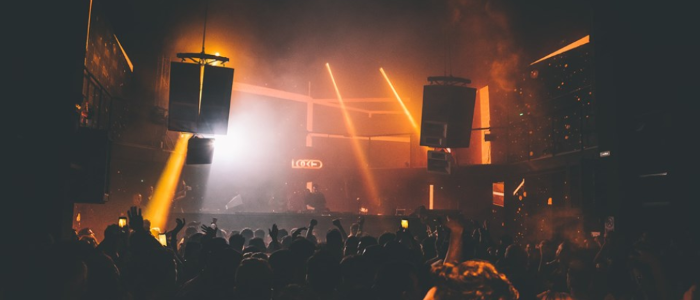 Input High Fidelity Dance Club promises to set aside trends, fashion, and social tendencies in favor of a new style of electronic musical experimentation. Located outside of the cramped tourist zones of Barcelona, Input offers its guests an industrial environment set ablaze with some of the newest types of electronic music that just can't be found in any other night club in Barcelona. Promising to reinvent and sustain club culture, Input's reputation is well-known throughout Spain.
Input High Fidelity Dance Club is located in Parc de Montjuic at Av. de Francesc Ferrer i Guàrdia, 13. More information, opening times, and a list of events can be found here: https://www.inputbcn.com
#5: Macarena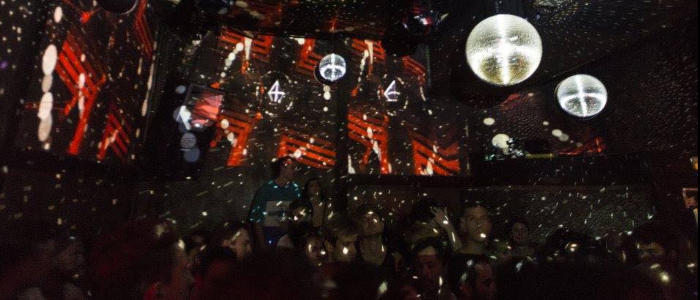 One of the oldest and perhaps the most famous of Barcelona's night clubs, Macarena has a global presence despite the venue's small size. Interestingly, this night club helped give birth to the Barcelona cannabis social club community. The leading cannabis club attorney in Catalunya helped develop and open the club, and cannabis giants like Howard Marks and Shantibaba partied at Macarena in its early days; you can read more about this story here: https://marijuanagames.org/interview-with-oriol-casals-madrid-spains-top-cannabis-attorney-activist/.  Macarena hosts an exclusive, select group of international DJs and artists from the best record labels. All throughout Barcelona, you'll hear people talk about this unfaltering, pounding but cozy and warm night club.
Macarena is located in the Gothic quarter of Barcelona at Carrer Nou de Sant Francesc, 5. More information about the club and its lineup can be found here: http://macarenaclub.com/
#6: Shoko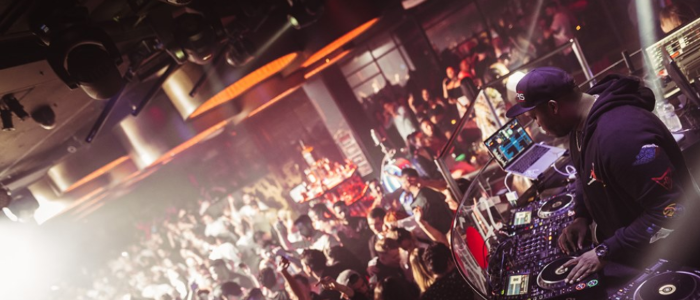 One of the busiest night clubs in Barcelona, Shoko should not be confused with the cannabis social club of a similar name, Choko.  Shoko is located directly on the beach; during the day, runners, tourists, skaters, cyclists, and thousands of gawkers crowd past Shoko's door while walking the boardwalk along the ocean. But at night, the area around Shoko is inundated with suave, fashionable club-goers, and saturated with electronic music. This author has partied at Shoko as part of celebrations for successful cannabis harvests, and, although I'll easily smoke anyone under the table, I don't really drink alcohol, so you'd think I wouldn't have much fun. Nevertheless, I still had a good time at this club; dancing, feeling the pulse of the music, stepping outside for the occasional joint, and enjoying the beautiful people.
Like several other Barcelona night clubs on this list, Shoko features a fine-dining restaurant with views of the Mediterranean Ocean. Offering its guests just a little more than the average night club, Shoko provides select members with the potential for VIP dining, or exclusivity in its private lounge later in the evening.
Located at Passeig Maritim Barceloneta 36, Shoko is open every day from 10AM to 6AM. Event and performer lineups, reservations and more information can be found at: https://shoko.biz/
#7: Opium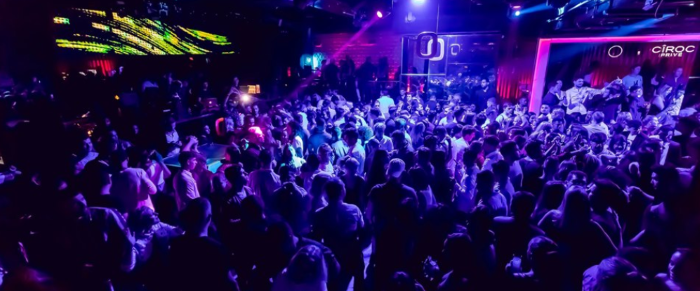 Neighbors with Shoko, Opium is one of the most well-known night clubs in Barcelona. With the beaches of Barceloneta spread before it, Opium offers its guests a chance to enjoy exquisite cuisine in its ocean-view restaurant, with dishes prepared by a top international chef. Inside the club, world-renowned DJs and entertainers perform for crowds that pack this venue nearly every night of the week. Opium has VIP tables for select guests, and a special VIP-access lounge for those seeking to escape the denser crowds.
Opium is located in Barceloneta at Passeig Maritim, 34. The club opens at 11:45 AM and closes at 5 AM. More information, reservations, and event schedules can be found here: https://opiumbarcelona.com/
#8: Pacha Barcelona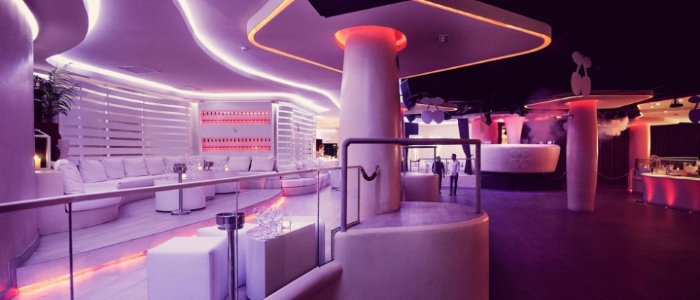 Decorated in the style of Ibiza, Pacha is another restaurant-night-club located on the beach in Barceloneta. Featuring a different style of music every day of the week, Pacha gives its guests a chance to dine on the beach before partying through the night to the beat of artists from around the world. Guests can enjoy the open terrace or the enclosed one while eating, sipping cocktails, or just chatting with friends or lovers. Inside the club, powerful sound systems deliver pounding, trendy music long into the night.
Pacha Barcelona is located on the beach at Passeig Maritim Barceloneta, 38. Menu offerings, hours for both the restaurant and the club, DJ and performer lineups, special events, and more can be found at: https://pachabarcelona.es/
Have you been to any of these Top 8 Night Clubs in Barcelona?  Let us know your thoughts in the comments section below.
[Click here for those who prefer to stick to Barcelona cannabis clubs.]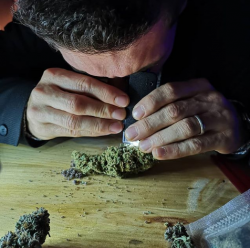 Latest posts by Russ Hudson
(see all)