Doctor Joe cannabis club in Marbella, Spain is one of the city's newest and best private social clubs. As one of the most unique and interesting marijuana social clubs in Spain, Doctor Joe is well-known for its spacious areas, fun events, welcoming atmosphere, international accommodating staff, and premium cannabis products.
Doctor Joe: History
Doctor Joe opened its doors just a couple of months ago, but the people behind it spent years planning and methodically developing the club. In the short period they've been open, Dr. Joe has become one of the community's most respected cannabis haunts. If you're lucky enough to get an invitation to join this cannabis association, you'll immediately see why it's destined to become one of the top marijuana clubs in Spain.
Doctor Joe: Environment
Doctor Joe cannabis social club is located on one of the main streets of Marbella; this road has many different shops, and it's also well-connected by walking distance to the main attractions of the city such as the old town, Paseo Maritimo, Constitution Park, Plaza de Los Naranjos, and the beach.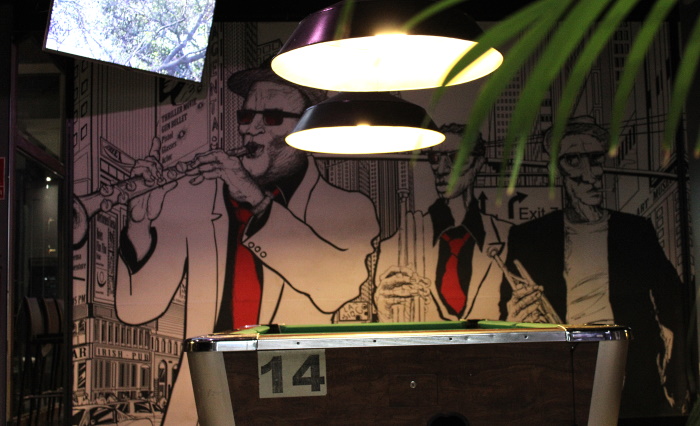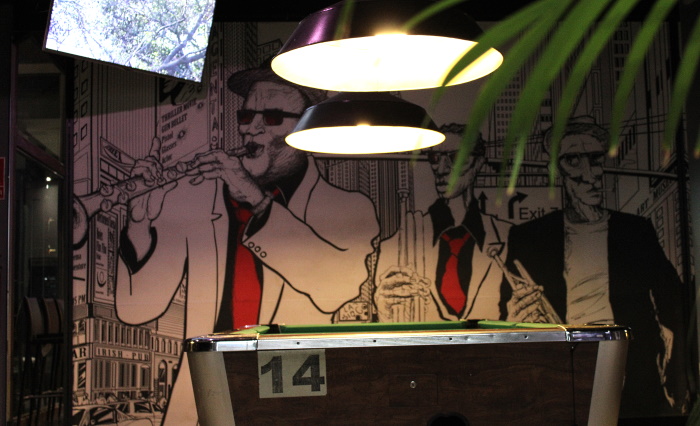 As soon as you approach this association you can tell interesting things are going on inside. A big brown metal door with square mirrors makes you feel you're entering an underground oasis.
When you enter, you won't see the typical small reception desk of many cannabis social clubs in Spain; I actually felt like entering a prestigious bank due to the big counter made of glass dividing the reception from the socios-to-be.
If you turn left, there is another door that leads straight to where all the fun and magic happens. Doctor Joe is a split-level weed club; on the first level you'll see a pool table with a big painting on the right wall of three guys playing instruments; I'm pretty sure this piece of art is related to famous jazz musicians.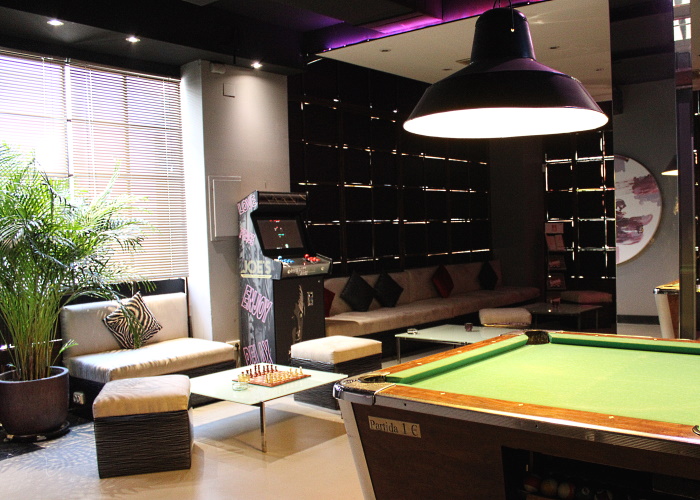 If you walk towards the other side of the room, you'll see a Tetris Arcade and two more chill-out areas; the smaller one for the members wanting to play some chess, and the big one with a long sofa for the people who feel like chilling out for a little while.
The last section of the lower half of Doctor Joe is quite impressive due to its huge elevator, which provides service for disabled members, and those carrying awkward or heavy loads.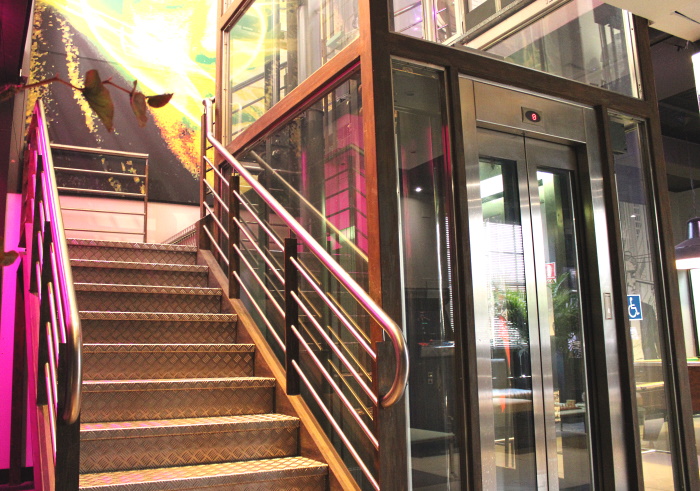 The upper half of this cannabis smoking club is a totally different world; the ambiance is more vibrant thanks to the louder music, and the lightning is just perfect; a mix between natural and artificial light. This massive area is divided into four or five different micro-environments. If you take the stairs, the first thing you'll see is four high tables with chairs on both sides of it, pink neon lights on the wall with the words, peace, love, enjoy and relax also a large screen TV showing videos of stunning beaches around the world.
On the right-hand side of Doctor Joe, there's a VIP area that is available for rent if you feel like celebrating a small gathering, birthday or any kind of special event. This section is decorated with elegance, there's a big u-shaped sofa with a few small Moroccan style tables, the shredded curtains with lace details makes the perfect atmosphere to enjoy a top-notch cured cannabis flower.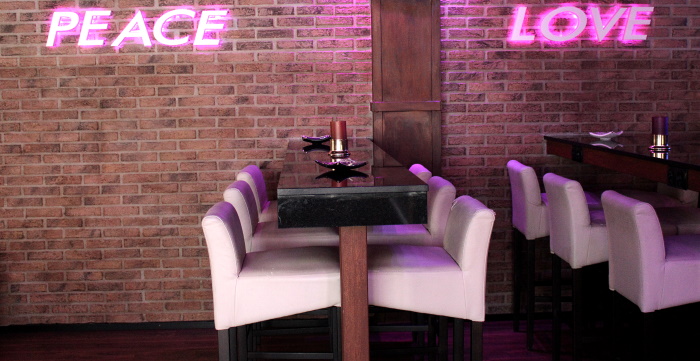 Next to this section, the fun continues with a poker table and a few small tables to play chess, and you'll also find a stage with all the equipment to play some tunes, and behind the stage, a large projector screen displaying football (soccer) games.
In front of the screen, the dispensary and the bar are next to each other, both connected behind a long bar table with a row of stools against it. Of all the social clubs I've visited in Spain, this dispensary was the most discrete, but still full of potently understated style.
The bar's not big, but offers plenty of options for when the munchies hit; from all sorts of cakes to smoothies, chips, beers, sandwiches, and different menus from restaurants nearby to have food delivered to the club. That said, the upper half of this cannabis social club makes a balanced space that encourages chatting between club members.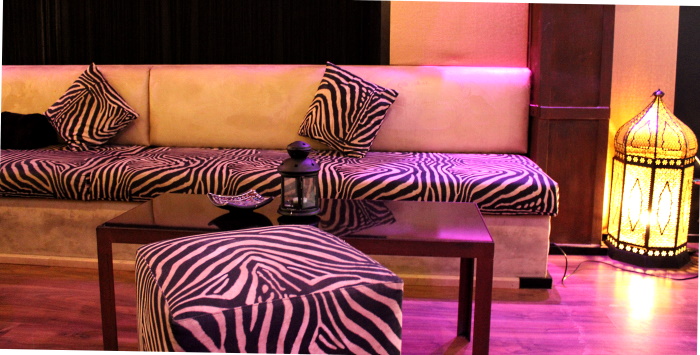 Last but not least is the restroom section; here you'll find spacious and clean bathrooms divided into two different areas.  The first one offers a few luxurious sinks with towels to rinse your hands, and the second section with extremely clean toilets – especially when compared to some other cannabis clubs in Madrid or Barcelona. In fact, even the best private social clubs in Spain sometimes don't take proper care of their restrooms, which for me makes Doctor Joe just that much more comfortable and familiar.
Doctor Joe: Cannabis Products Selection
This private smoking club carries a wide variety of cannabis products for all different types of marijuana connoisseurs; they like to keep things fresh by changing up the bud on offer on a weekly basis. Like many coffee shops in Spain, Doctor Joe tends to have 6-8 different flower options at any given time, which includes a range of indica, sativa, and hybrids.
The club offers a diverse selection of strains including: Sour Amnesia, Bubble Gum Haze, AK47, Green Poison, and Kosher Kush. They also offer different types of American strains such as Gelato 41, Gorilla Glue, Big Buddha and Zkittlez.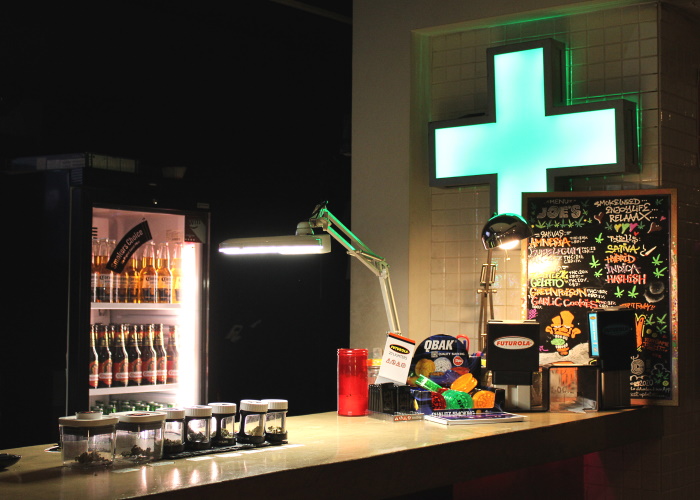 This association also offers a wide selection of accessories and themed products; from the usual grinders and papers to full-size glass bongs and vaporizers, to the more exotic, like shishas. They also cater two different types of pre-rolled joints; some with tobacco, and others made of moonrocks. For members who like marijuana edibles, Doctor Joe stocks space cakes, and smoothies.
Doctor Joe: Staff
The staff at this Marbella marijuana smoker's club will make sure that all members are comfortable in the association. The founding members of Doctor Joe studied and explored the cannabis club industry in Spain, watching, learning, and understating the processes behind it.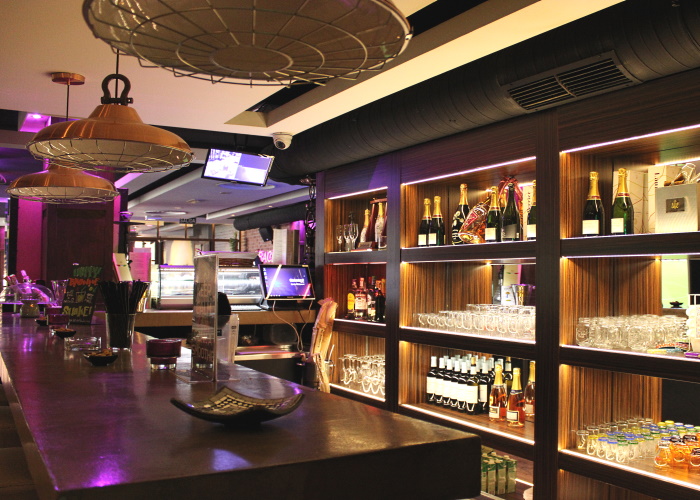 The information they gathered allowed them to understand specifically what it is that social club members are seeking, and the best practices to deliver on those expectations.
Warm greetings, focused service, and sincere smiles are abounding at Doctor Joe. All the people I've met there were extremely kind; they gave me a warm welcome complete with hugs and kisses. Even though I was out of my comfort zone cities (Madrid and Barcelona), the staff went out of their way to make sure I felt that I was part of the club and the city.
Doctor Joe: Events & Extras
This Marbella cannabis Club holds many events every week for members to partake in. Every day of the week is scheduled with activities of a different kind, you can find all the information on the club's active social media pages.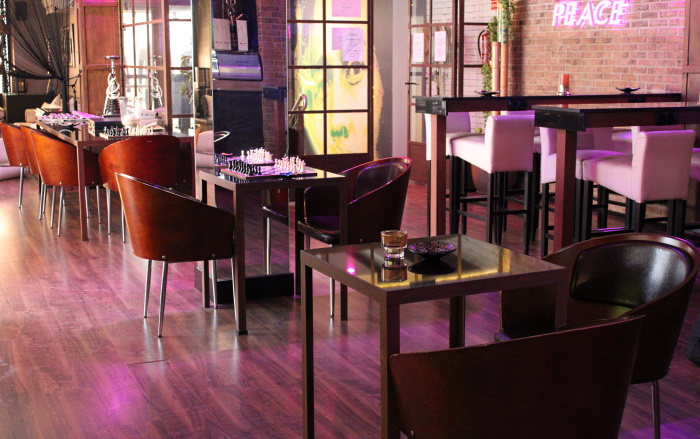 Movie nights on Mondays, Tuesdays, and Wednesdays are dedicated to the Champions League; Tuesday is also special at this cannabis smoking club due to the Poker tournament they organize through the club app. Thursday is bingo night and Fridays are popular for R&B music. The club is also considering organizing a stand-up comedy for Saturday nights.
As well as ongoing original projects, there are also social programs at Doctor Joe, such as an initiative to support or sponsor the following organizations, Asociación Española Contra el Cáncer, and Triple A, which is non-profit organization, dedicated to helping and caring for abandoned and abused animals, offering them dignified shelter while seeking a home for them.
Conclusion
Doctor Joe cannabis club in Marbella is one of the top smoker's associations in Spain. It's got everything you could want, from superior cannabis, a spotless and spacious environment, to cool people and lots of activities. Doctor Joe is beginning to rival even some of the top marijuana social clubs in Madrid and Barcelona.
Have you been to Doctor Joe in Marbella, or are you a member? Let us know your thoughts in the comments section below!
Latest posts by Rachel Clark
(see all)