Trying to figure out where to smoke weed in Barcelona? This article details the 7 best and coolest places to smoke weed in Barcelona. However, this guide should be taken with a grain of salt, as it's not technically legal to smoke marijuana in public places in Spain – only in private. So, if you want to learn where to smoke weed in Barcelona safely and discreetly, please read this article carefully.
Where to Smoke Weed in Barcelona
---
Spain has excellent privacy laws that allow people to cultivate and consume cannabis in private settings. What is not permitted is possession or consumption of weed in Barcelona while on public property. This means that no – you cannot and should not just walk down the street puffin' on a fattie. You need to be more discreet and respectful than that. However, you should know that even if you do get caught smoking weed in Barcelona in public, it's not a crime; it's merely a civil violation that may land you a fine and a reprimand, or it may result in the police taking your weed and tossing it in the trash…or in their pocket to smoke later at your expense. Whatever the case may be, you can feel reasonably safe smoking marijuana in Barcelona if you follow this guide and remember the following points:
Don't use cannabis near children or families
Don't use cannabis near the elderly
Don't be blatant about it – cup your joint, keep it down, and stifle any excess coughing
Always keep an eye out for police
Discard your trash like roaches, blunt wrappers, etc., in the proper place
Don't try to sell or giveaway any weed you get in Barcelona
Don't smoke in close quarters
Need to get a sponsor to join a top cannabis club in Barcelona? Click the button below and we'll refer you, no problem!
---
Montjuic Castle & Gardens – Montjuic Region, Barcelona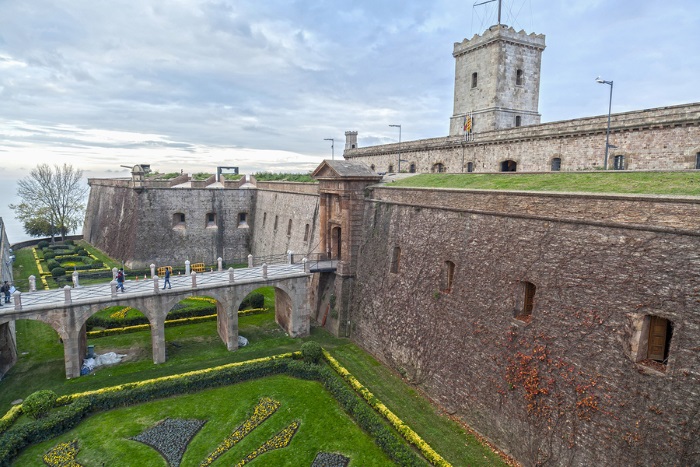 Montjuic is a famous castle that lies just to the east of the direct center of the city. At the top of this little mountain sits a grandiose castle, and acres of beautifully landscaped gardens and mini-parks. In this area there is so much raw beauty, combined with many semi-private areas where you and your friends can smoke weed in Barcelona safely.
Parc Ciutadella – El Born, Barcelona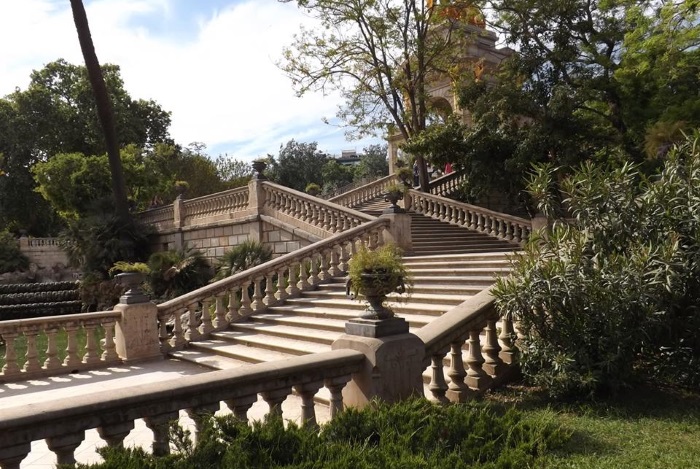 Parc Ciutadella is one of the best parks in Catalunya, spanning a huge area near the zoo and Parliament – in fact, Parliament is located inside the park, which is pretty cool and little weird. There are many places in Parc Ciutadella where you can quietly smoke weed, but stay away from the main dirt thoroughfares – these are often rife with families and children, police, and even undercover agents – all of whom you want to avoid. Go to the quieter sections of the park and enjoy your cannabis peacefully, but keep a watchful eye as we have seen people busted for smoking weed in this park before – but to be fair, they were doing so in the main thoroughfare. Don't do that.
Parc Forum – Poble Nou, Barcelona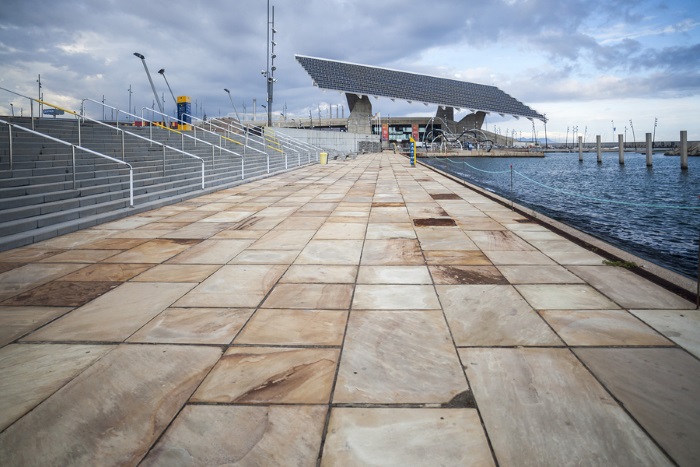 The 1992 Olympics were held in this area, so there is massive unused infrastructure here – in fact, it's one of the coolest places to hang out and smoke weed in Barcelona. From large open areas to neat little parks and playgrounds, to secluded overhangs, stair cases, and other fun spots, Parc Forum is almost always devoid of police and authority figures. However, if there is an event happening, stay on the outskirts of it; there's plenty of room in this park, and there's even an awesome footbridge where you can smoke and look out over the ritzy part of the harbor, where people with much more money than you park their yachts.
Boardwalks of Barceloneta – Varrio Barceloneta, Barcelona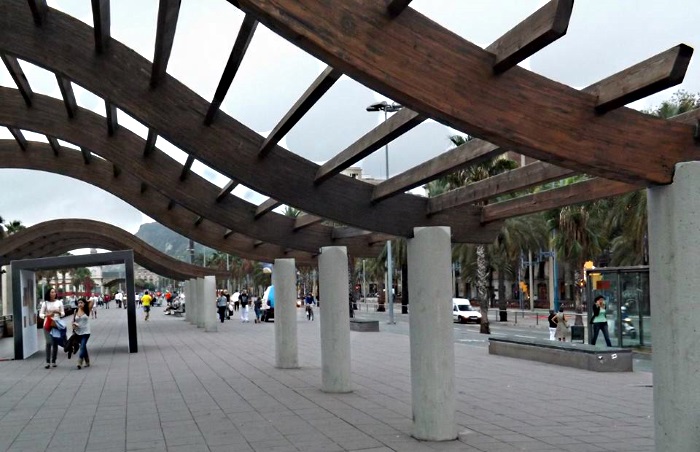 If you want to smoke weed in Barcelona while getting some sun, the beaches and boardwalks of Barceloneta are a great place to do so. You can find a quiet spot on the sand and just chill while hittin' your vape pen, or you can walk along the boardwalks and discreetly puff away. There are also a couple of tiny parks located just off the boardwalk where you can sit down and hang out, and there are lots of things going on here to entertain you; beautiful people, street vendors, performers, and beach food are all within reach.
MACBA – El Raval, Barcelona (Upper end)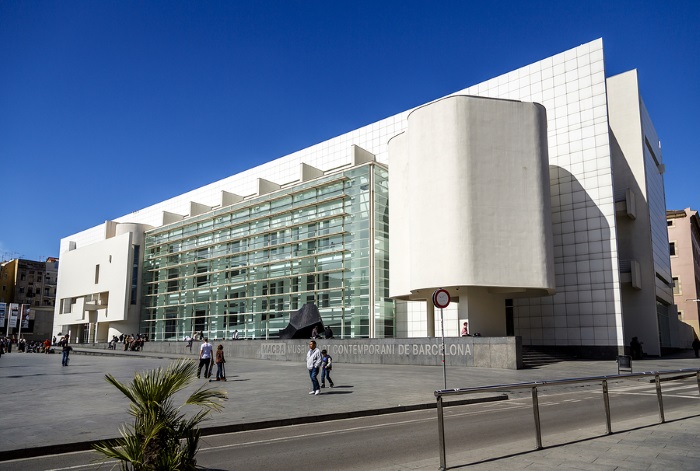 Yes, this is one of the most famous museums in Barcelona, but mostly young people just go here to skateboard. While the place was empty the day the above photo was taken (must have been early in the morning), MACBA is normally full of skateboarders hanging out in this area. This is a great place to smoke marijuana in Barcelona, and you don't need to hide it that much here, unless you don't want to share. 😊
Rambla del Raval – El Raval, Barcelona (Lower end)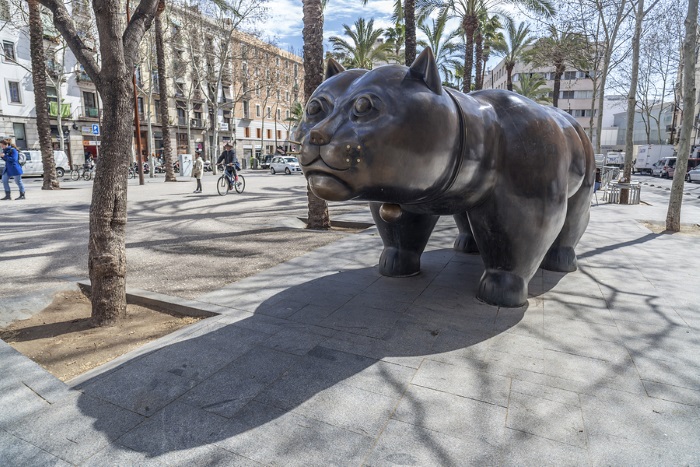 This area is a lot like Las Ramblas, but much quieter and not so full of tourists – this area is more for locals, even though it is located dead in the center of the city. Here you can easily stroll along and smoke, or you can sit on one of the many benches and just relax and take in the sights while smoking some of the best weed in Barcelona. There's a huge cat statue here that people flock to, but don't try to climb it; lots of people do this and we've seen some get hurt, so just stick to smoking weed.
Parc Guell – Carmel Hill, Barcelona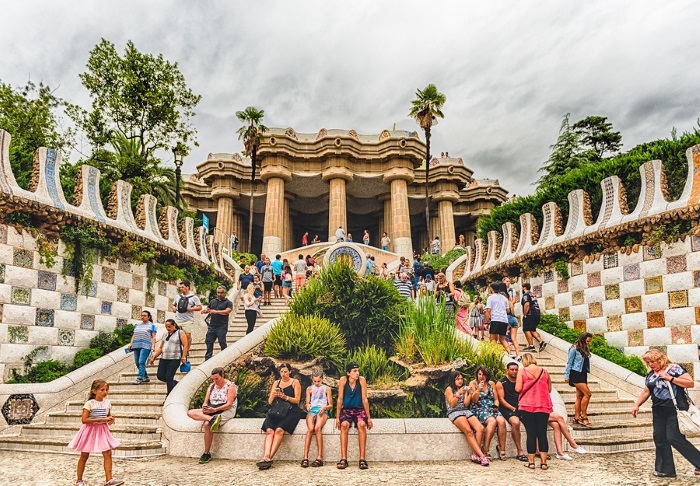 Designed by the illustrious Antoni Gaudi, Parc Guell is most of the most stunning parks in the world. With imagery and colors that will blow your mind while sober, just imagine what you'll see, think, and feel while hanging out here, getting high! This is perhaps one of the best places in Barcelona to smoke weed, but be careful; there are a lot of people around, so don't piss anyone off by smoking too close to them. Be discreet, but have fun!
While the above might be some of the best places to smoke weed in Barcelona, here's a few places to stay away from:
Las Ramblas – the main roads through the center of town, starting at Placa Catalunya and ending at Columbus monument. These lanes are loaded with people at virtually all times of the day and night. There are also a lot of police and undercover agents here, and just too many people to comfortable smoke marijuana in Barcelona. Stay away from here with your weed; save it for somewhere else.
Placa Catalunya – located at the top of Las Ramblas, this place is heavily watched, thronged with people, pickpockets, police, and families. Don't bother smoking here unless it's very early in the morning when no-one is about. But don't be surprised if you get caught; there are eyes and cameras everywhere here.
Columbus Monument – the terminus of Las Ramblas, Columbus Monument is jam-packed with people all the time, and the traffic that circles around this statue is often terrifying. Police are always here; the palace is also nearby, so there are security concerns here, and if you're around, you're going to be watched. Just save this place for when you're not smoking weed in Barcelona.
These are some of the best and worst places to smoke cannabis in Barcelona, but we know that our readers have other places in mind – tell us where to smoke weed in Barcelona in the comments below: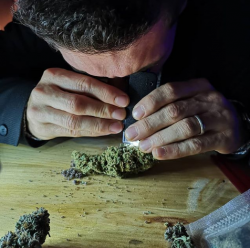 Latest posts by Russ Hudson
(see all)