Looking for a head shop in Barcelona? In this piece Sarah Haze covers the top 10 Barcelona head shops, giving you an insider's view of glass pipes, bongs, cannabis seeds, rolling papers, growing supplies and much more. Barcelona head shops are a perfect compliment to the city's many private cannabis social clubs, and in most cases you can find a head shop in Barcelona that's close to your favorite weed club.
(This is a preliminary application process; not all who apply will qualify for membership based on Spanish law and club policy. Application for membership is general and is not necessarily applied to any particular club unless the applicant fully qualifies.)
Top Head Shops in Barcelona
When I first arrived in Barcelona, I asked some of the first friends I made at La Mesa Cannabis Club where I could buy some type of pipe or bong. It seemed cannabis was easier to find in Barcelona than something to smoke it in. My new friends recommended (in very simplified Spanish) a head shop on Calle Ample near the Hash, Hemp & Marihuana Museum. Unable to find the shop they were referring to; I bought my first mini plastic bong in Barcelona from a tobacco shop I stumbled across. Since then; I have graduated from throwaway plastic bongs to some beautiful glass pieces from various smoke shops around the city. The head shop I was told about is included in this list, along with other recommendations suited to various needs. The shops included are all located in Barcelona city center.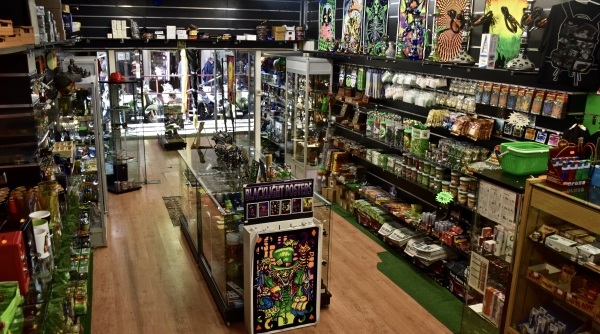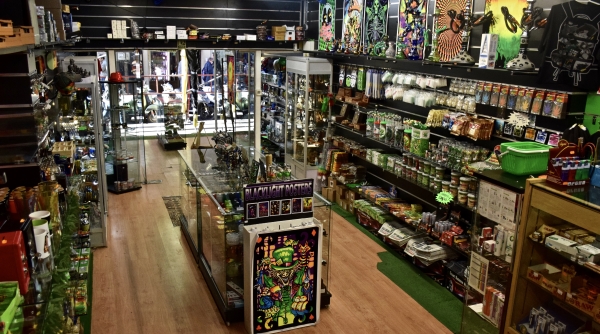 1) Plant of Life (multiple locations)
http://www.plantoflifeseeds.com/
The Barcelona flagship store of Plant of Life (Calle Hospital, 107); a seed bank with multiple shop locations in Barcelona and Amsterdam, is the largest and best-stocked head shop in Barcelona. The same company also has a smaller location at Calle Jaume I, 13 and owns The Green Rambla at Calle Nou de la Rambla, 17. All three shops carry an extensive collection of standard head shop items: pipes, bongs, nails, ashtrays, grinders, rolling papers, scales, vaporizers, cannabis clothing and accessories, and the company's own brand of cannabis seeds. All three shops also stock CBD products like creams, oils, teas and even CBD hash. The flagship shop is the most impressive in town purely for its size; it carries a wide range of growing supplies like soil, nutrients, pots, lighting and ventilation systems. Prices at all three locations are reasonable.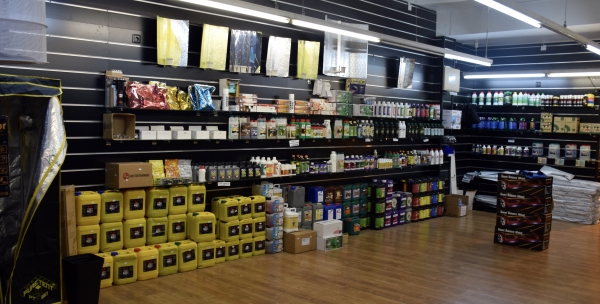 2) Barcelona Legalize (2 locations in Born)
http://www.barcelonalegalize.com/
While Plant of Life is the largest head shop in Barcelona, boutique-style Barcelona Legalize is arguably the nicest. Their two beautiful locations in the trendy Born neighborhood draw customers with their attractive storefronts and intriguing Gaudí-pot-leaf logo (which apparently took some convincing to be approved by the Gaudí commission). The selection here is not as wide-ranging as other shops, but their commitment to high-quality products make up for it.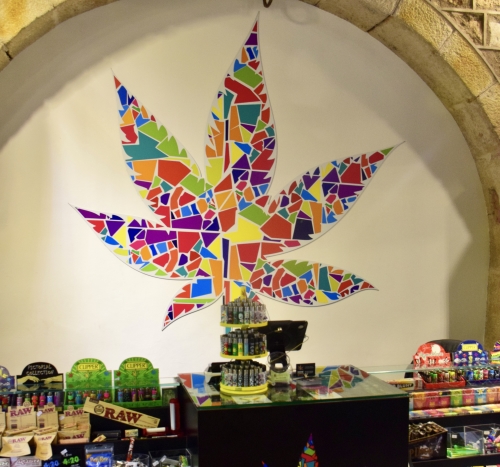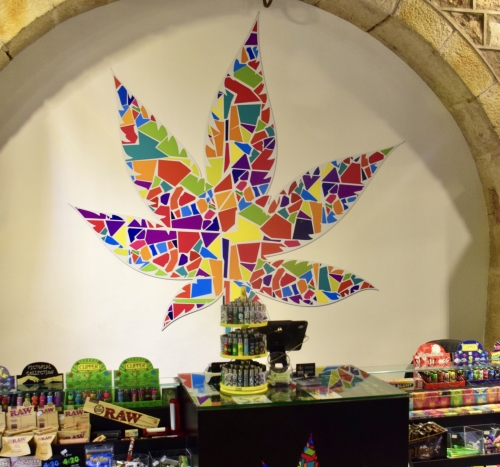 The store stocks beautiful glass bongs, pipes, hookahs, grinders, ashtrays and tasteful hemp clothing and accessories. I bought my favorite glass bong here as a birthday treat to myself. The shop works with two seed banks; Vision Seeds and Royal Queen Seeds (personal friends of the owners) and has many connections to the cannabis community in the Born neighborhood and around the city.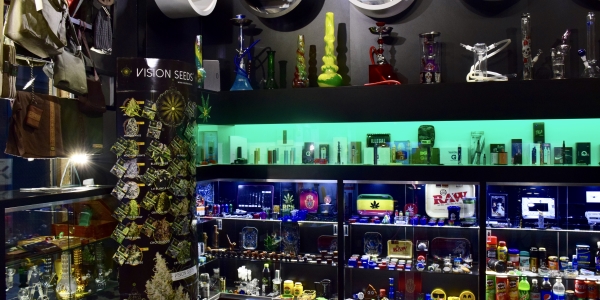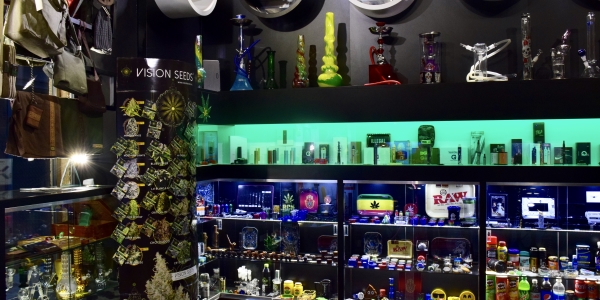 3) The Head Shop Barcelona
https://www.facebook.com/theheadshopbcn/
The Head Shop Barcelona is a single-location, locally-owned endeavor that provides all the smoke shop staples at a beautiful and strategically placed location near the Hash, Marijuana & Hemp Museum on Calle Ample. (This is the shop my friends tried to recommend when I arrived in the city). The small shop has a surprisingly large selection of glass, nails, hookahs, scales, grinders and rolling accessories as well as a range of seeds and a few grower's necessities like soil and pots.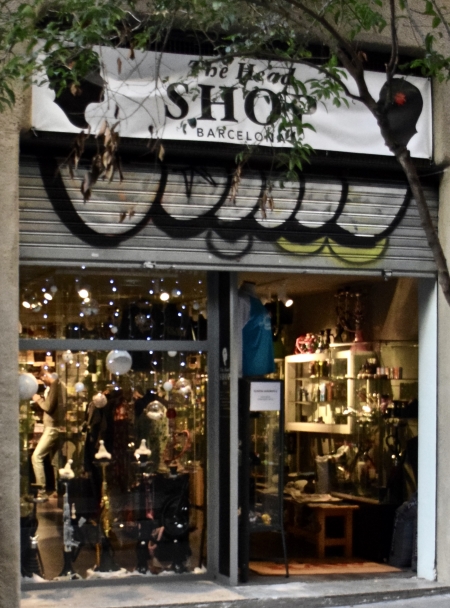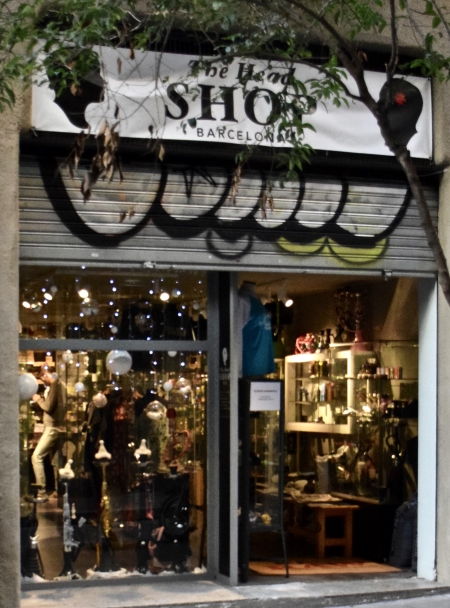 The Head Shop also carries CBD products like
creams
, oils, teas and CBD hash. Among the boxy cannabis t-shirts found in many head shops, I also happily noted some cute cannabis-print dresses and skirts (okay; they were almost cute clothes— the industry's still getting there) and a few beautiful girly glass pieces hidden among the bongs and pipes. I love feminine accessories, so this shop will likely be where I look for my next purchase. I should note that the shop needs a full website and Google Maps listing, as information about them is difficult to find.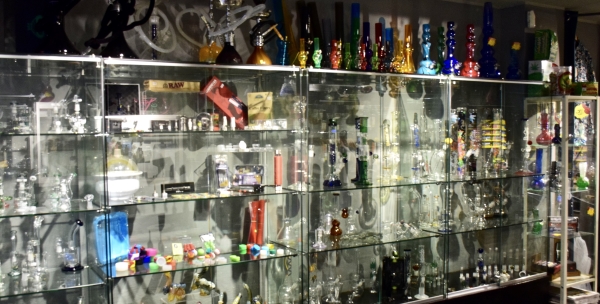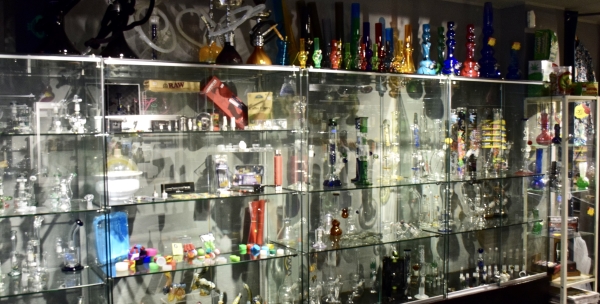 4) Barcelona Seed Center
http://www.barcelonaseedcenter.com/gb/
Barcelona Seed Center is by far the most extensive source for cannabis seeds in Barcelona city center. The small shop works with 32 seed banks and carries thousands of varieties of cannabis seeds. The clerk (who I have seen on every visit to the shop) is very knowledgeable about their products and provides thorough advice to customers.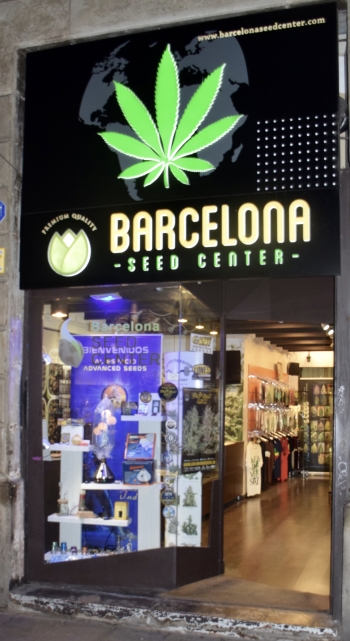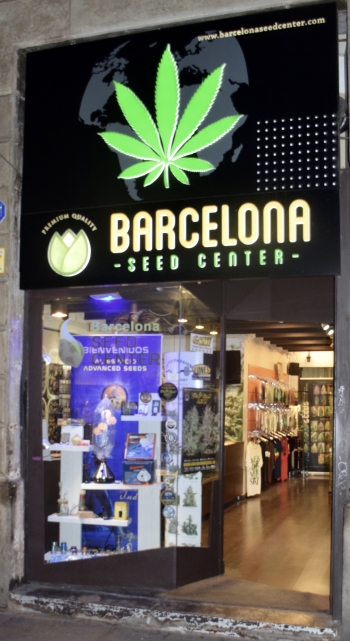 The shop also stocks a small but high-quality selection of bongs, rigs, nails, torches, vaporizers, stash jars and rolling accessories. A few cannabis T-shirts and large grow pots line the back wall. Several months ago when I transitioned from a bong smoker to dabbing concentrates, I found a quartz nail in this shop that fits perfectly in my birthday bong from Legalize; which I now use every day as my regular dab rig.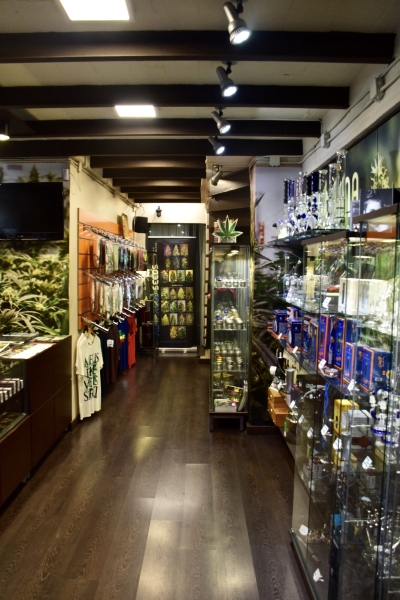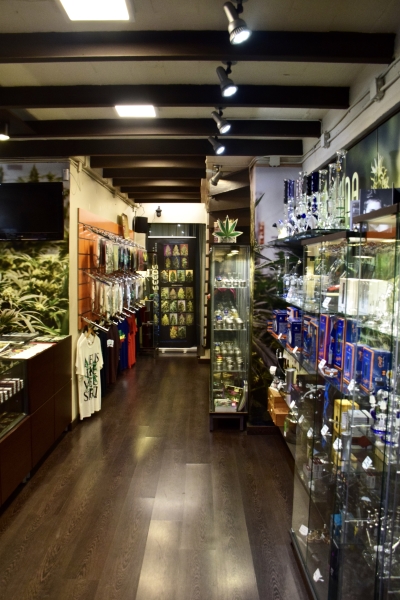 5) JK Collection Headshop
I happened upon this brightly lit location on on Calle Avinyó by accident. The shop, which had just opened the same week, targets smokers more than growers; with the largest selection of novelty and artistic pipes, bongs, grinders, ashtrays and hookahs of any shop I found. The friendly, chatty owners add a personal touch to the shop and tell me they plan to expand the currently small seed selection to include hundreds of varieties from eleven well-known seed banks. This shop can only grow as they continue to unpack their already-wide range of stock.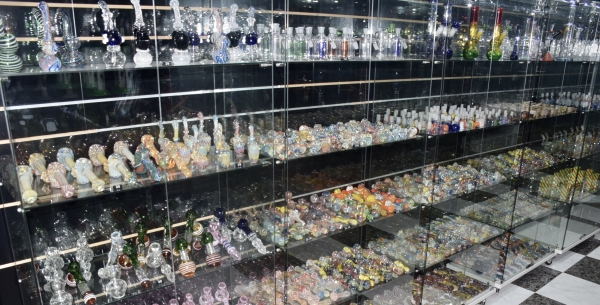 Honorable Mentions:
Santa Maria Growshop
This humble Barcelona grow shop, nestled in a side street next to the beautiful Santa Maria de Mar church in Born, has been providing grow supplies for 8 years. The shop stocks seeds, soil, nutrients, pots, lights, ventilation and hydroponics systems, and the widest library of cannabis literature of any shop I visited. They carry only a few plastic bongs and rolling accessories; as this a truly a shop for growers.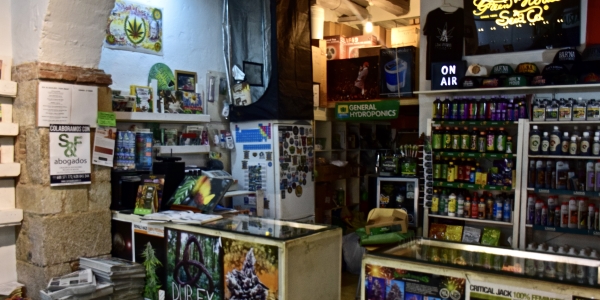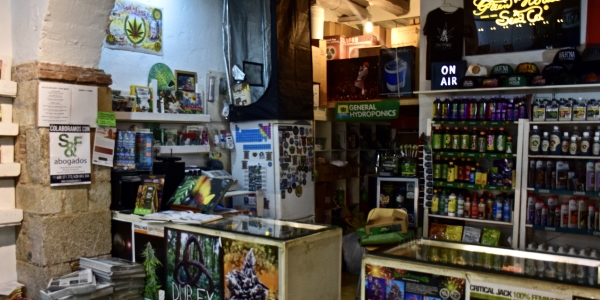 BCN420
This grow shop, hidden on a sleepy street in Raval, is a great choice for growers on the other side of town from El Born. They provide hundreds of varieties of seeds and all the staple grow supplies, as well as a few CBD products. Their stock of smoking accessories is limited, but does include some high-quality, handmade glass pieces.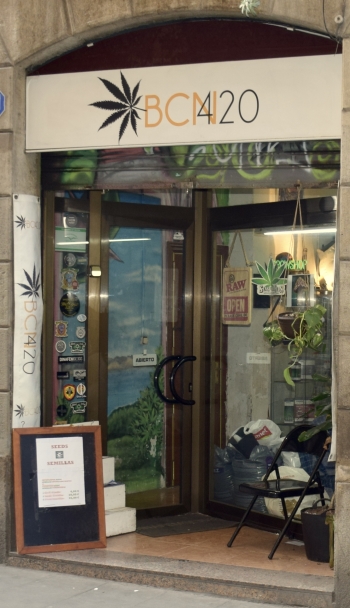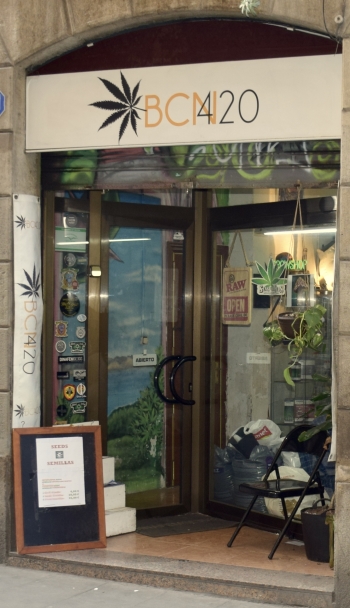 Have you been to any of these head shops in Barcelona? Tell us about your experience in the comments below!
(This is a preliminary application process; not all who apply will qualify for membership based on Spanish law and club policy. Application for membership is general and is not necessarily applied to any particular club unless the applicant fully qualifies.)
Latest posts by Rachel Clark
(see all)