Spanish Authorities deem Tobacco Essential, Cannabis Non-essential
BARCELONA, Spain – Patients blocked from acquiring medical marijuana during Spain's strict COVID-19 lockdown are increasingly resorting to the black market, while tobacco shops and liquor stores have been deemed essential and allowed to remain open. This discrimination is especially poignant in Barcelona, where more than 300 cannabis clubs have been shuttered, leaving thousands of medical users to suffer from their conditions without relief.
In Barcelona's quiet residential district of Horta, the president of one cannabis social club expressed frustration that all members of his club have been clamoring for a means to acquire cannabis safely, including two cancer patients who are currently undergoing chemotherapy. For these people and others like them, cannabis is the only therapy that works, and the board of directors of this social club have done what they can to help without facing reprisals from authorities:
"We have been running a weekly local delivery service to members, but we are not able to help everyone," the club's president stated simply.
The cannabis club in Horta is just one of hundreds of social clubs in Barcelona struggling to service its members and stay afloat financially. At one club located near the city center, just off Passeig de Gracia, the president lamented that members are constantly barraging him and other board members every day with messages on Facebook, WhatsApp, email, and other communication services, asking how they can acquire the cannabis products they need during the coronavirus pandemic. For many of these members, marijuana is a staple household item, and some of them are desperate.
As with most of the club representatives mentioned in this article, the president spoke to me on the condition of anonymity, as authorities have made numerous attempts to permanently close Barcelona's cannabis social clubs in recent years:
"If we open the club [during the pandemic], we will immediately be closed and lose our license," he explained, "so, we've been making other arrangements to service our members."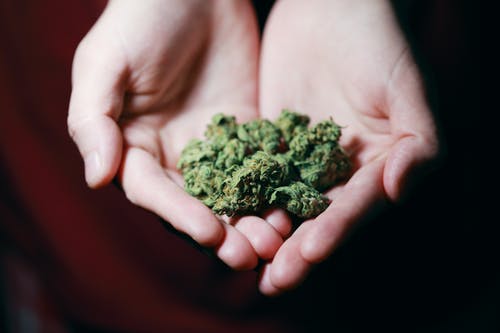 Presumably, most of those "other arrangements" are considered illegal, but only because of the strict requirements of Spain's coronavirus quarantine and social distancing. According to Oriol Casals Madrid, Spain's leading attorney for cannabis clubs and a long-time marijuana rights activist, there is no legal basis for people to move about for the purpose of acquiring cannabis:
"[Because] the core of cannabis activity is not a work, more a hobby, there is no legal base to leave home to engage in this activity [during the pandemic]," Madrid said, "and several Glovo delivery drivers have already been busted for delivering pot instead of meals." 
The same is happening in the country's capital. At one well-established cannabis club located on the outskirts of Madrid, more than 30% of the members are medical users, according to the club's secretary and manager. This includes numerous cancer patients. However, this club and several others in a social club network in Madrid have helped these patients get their cannabis-based medicine via "other channels."
At Eleva4k, one of Madrid's longest-running legitimate cannabis social clubs (on Instagram @eleva.space), the club's manager, Rick, informed me that around 100 members have withdrawn their share of cannabis from the club's supply since the pandemic began. Approximately 15 of these members are serious medical cannabis users, including one with body paralysis. Eleva4K has rigidly followed the advice of the club's attorneys, who recommended that members who become ill during the pandemic can only be treated with CBD products, which are legal in Spain. Unfortunately, many medical marijuana users need THC to properly treat their ailments.
Cannabis social clubs in other parts of Spain have not fared as well considering that authorities persecute these establishments more readily outside of Barcelona and Madrid. This means that all over the country, thousands of medical, therapeutic, and recreational cannabis users are turning to the black market since their clubs have been shuttered by Spain's inflexible lockdown rules, which some say are among the toughest in the world. In fact, this author has fielded hundreds of emails and messages from people in numerous parts of Spain, with all of them asking for a method of acquiring cannabis safely; some of these requests are dire, with patients suffering from serious illnesses without treatment.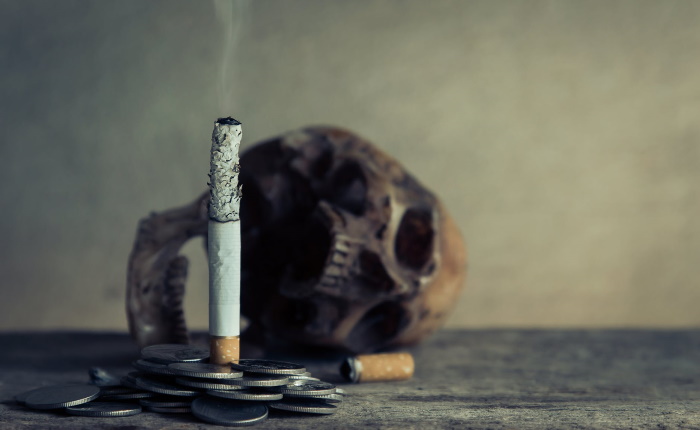 The resurgence of the black market for cannabis and hash in Spain comes with significant risk to those patients seeking to acquire marijuana. This includes the standard risks of black-market operations, including robbery, police interdiction, and contaminated and/or substandard, unsafe products. Additionally, people who are typically responsible cannabis social club members are now taking to the streets, exposing this sensitive group of people and others to COVID-19, and effectively whitewashing the primary point of Spain's cannabis social clubs; to avoid the risk and uncertainty of the black market.
Meanwhile, if you are a terminal cancer patient, Spanish authorities have no problem with you going to the tobacco shop for cigarettes, with lawmakers officially defining these shops as "essential."  
[Are you a medical cannabis user in Spain struggling to get the medicine you need? I want to hear your story; write to me at russ@cannabizconsultant.com.]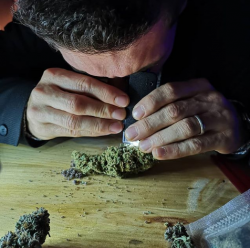 Latest posts by Russ Hudson
(see all)