Culcanna is one of the most interesting and unique cannabis clubs in Bilbao, Spain; this is the largest city in the province of Biscay and in the Basque Country as a whole.  This cannabis social club opened its doors five years ago, you'll find it hidden away in the back streets of the Bilbao La Vieja district, very well connected with the Old Quarter and Abando. Culcanna has everything a cannabis enthusiast could want; great location, welcoming environment, top-notch cannabis products and accommodating staff.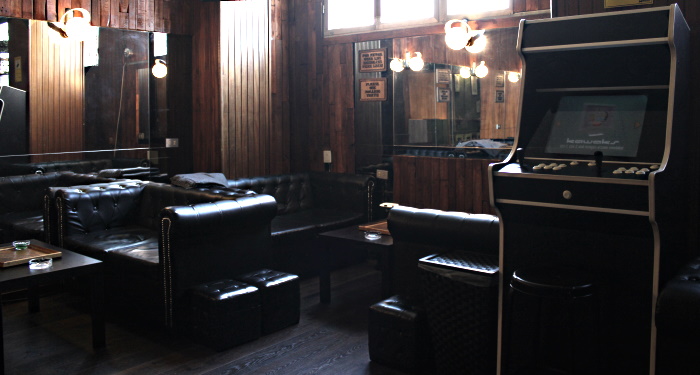 If you're lucky enough to get an invitation to join this cannabis haunt, you'll immediately understand why it's destined to become one of the top marijuana clubs in Spain, rivaling even the best cannabis clubs in Barcelona.
Culcanna Cannabis Club: Environment
Like most cannabis clubs in Spain, Culcanna CSC is quite discreet on the outside; most people never figure out that next to a candy shop, a café, a pharmacy, and a few residential buildings, you'll find a cozy cannabis association where you can smoke top-notch cannabis products and relax for a while.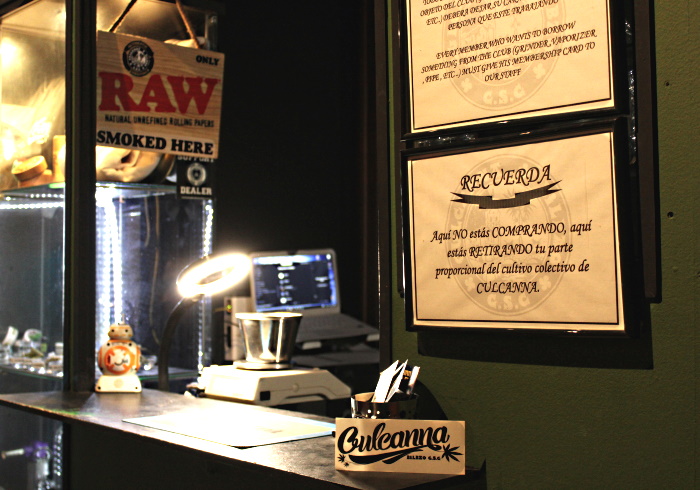 Located in the hipster neighborhood of Bilbao, also known as Bilbi, there's no indication or any other sign to reveal you're in front of a cannabis association. Instead, there's only one wooden door with a big black square in the middle with a modest bell.
Press the buzzer and step inside and you'll find yourself in a small hallway where the reception and the dispensary are connected to each other. In this section, members can add funds to their accounts or sponsor new socios and acquire cannabis products.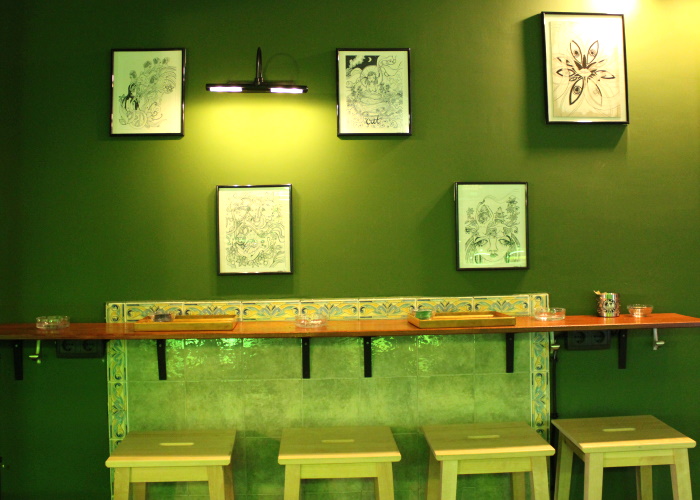 After finishing the authentication or registration stage if you're a new member, you must go through another door to your left that will lead you to the bar. This area consists of a row of stools against the wall on the right-hand side, and just in front of this a well-stocked bar, and a vending machine.
Right after you walk through the bar area at Culcanna, you'll find yourself in the main chill-out area. This chamber is divided into 5 micro-environments.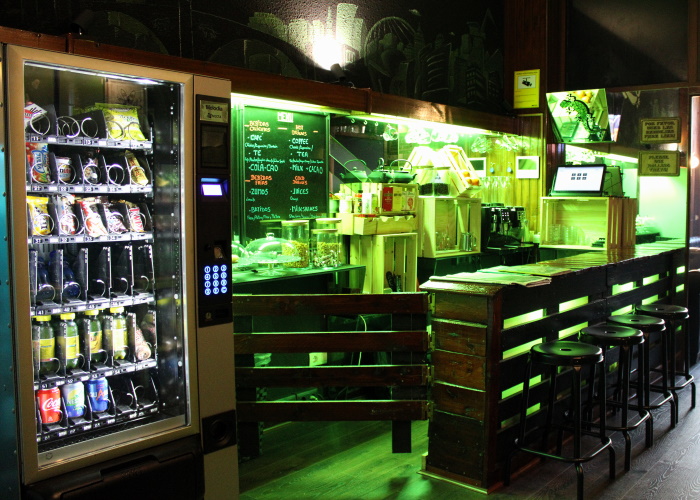 Four of them are very similar, with black leather sofas, blankets, and tables. The fifth one is the coolest, to enter you must open two black curtains and take off your shoes. The reason why you must remove your shoes is that this is a made of cushions bed, perfect to really disconnect while smoking a joint, the blue tiles in the back wall make the perfect relaxation spot at this cannabis social club.
One last thing which is essential to comment on is the impeccably clean and vintage-looking restrooms they have to offer.
Culcanna Social Club: Cannabis Products Selection
The marijuana at Culcanna is among the best in the city of Bilbao. A simple menu of 15-20 strains is divided neatly between sativas, indicas, and hybrids. The cannabis offered here is fresh, well-cure and with reasonable member per gram contribution. When I visited the club towards the end of January, they had the following strains on offer at Culcanna smoking club:
San Fernando Valley also is known as SFV OG – Crème Brulee – Somango – Orange Jello – Critical – 33 Splitter – Phantom Cookies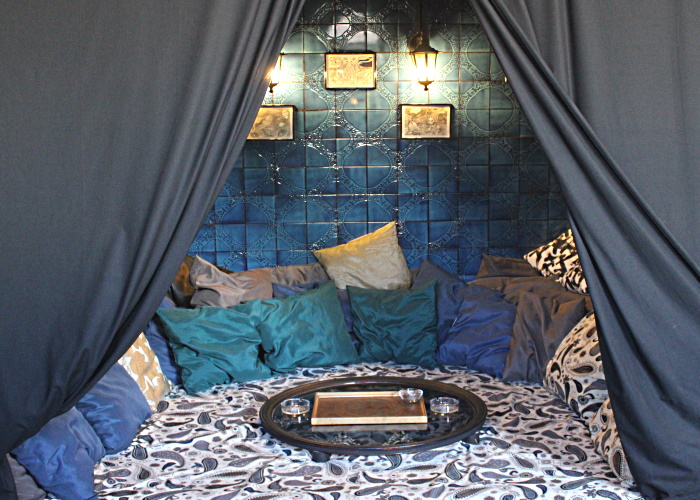 Culcanna CSC also offers different types of hashish such as Custonic, Barbara Bud, and Kosher Kush. The club also carries a decent variety of Rosin, BHO, and Ice-o-lator.
For members who like marijuana edibles, Culcanna stocks chocolate bars, lollipops, and candy. They also offer a wide selection of accessories and marijuana-themed products: from grinders, papers, and filters to glass bongs and vaporizers.
The main reason why the cannabis products at this smoking association are unique is that they collaborate with a very well-known group called Basque Triangle Farms, they specialize in top-notch cannabis strains.
Culcanna: Staff

 
During the last 5 years, founding members of Culcanna studied and explored the cannabis club scene in Barcelona and beyond, watching and learning. The information they gathered allowed them to understand precisely what it is that members are looking for, and how to provide for those needs in the most respectful way possible.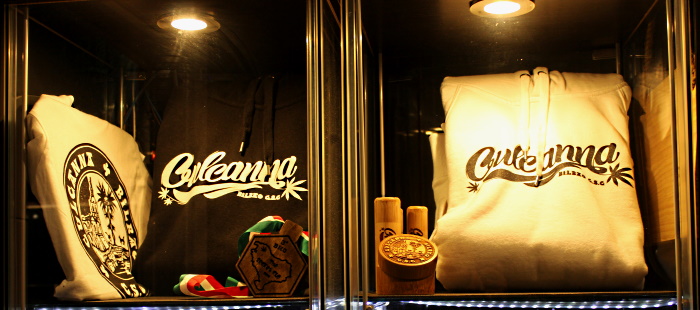 Like most cannabis clubs in Barcelona, Madrid, and in Spain overall, Culcanna is managed by 2 founding members and 3 collaborators. This cannabis club in Bilbao is staffed by a team of people who are dedicated to offering exemplary cannabis for its members while offering an environment that is elegant and happy but somehow still manages to be both friendly and exclusive.
Culcanna Social Club: Events & Extras
Culcanna CSC boasts a wide array of events and extras for members to partake in. From live music, a large selection of card and board games, brunch, broadcast football (soccer) games, and more, Culcanna has more for its members to do than most other smoking clubs in Spain.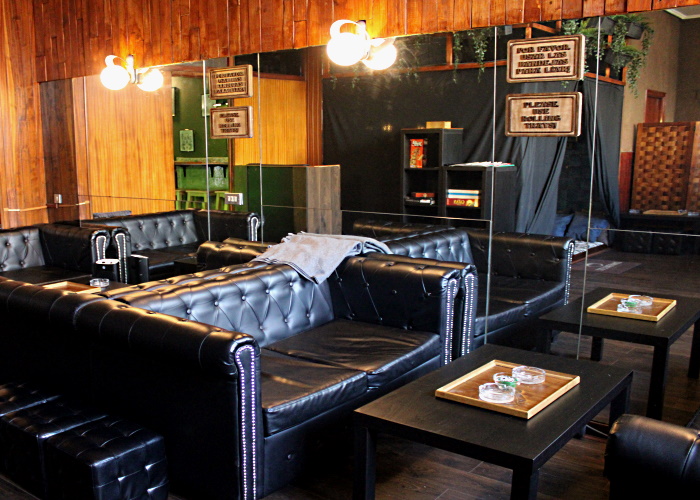 Every year they religiously celebrate their anniversary and 4/20, on these days they have live music, dab station, vape station, extractions workshops and last but not least a Pintxos taste.
Like most cannabis associations in Spain, this social club provides free Wi-fi for members looking to work. Culcanna smoking club is also dog-friendly.
Conclusion
Culcanna CSC is a members-only cannabis club in the true tradition, it's perfect for people who enjoy simplicity, discretion, and top-quality cannabis products.  This private smoking club is on a fast-track to becoming one of the best cannabis clubs in Spain. Are you a member of Culcanna? Let us know your thoughts in the comments section below!
Latest posts by Rachel Clark
(see all)