Sonora Club is one of the biggest and best-located cannabis social clubs in Madrid. Comparable to the original speakeasy-style of the famous Dr. Resin Social Club in Barcelona, Sonora features multiple tastefully-adorned levels where members can congregate and commune.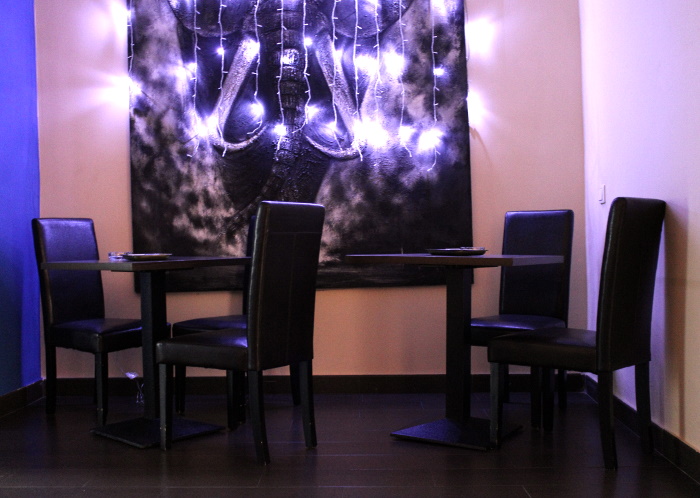 This Madrid weed smoker's club was inaugurated just a few months ago, on the second of November 2019, and it's ready to satisfy the expectations of new members. This marijuana social club is a diamond in the rough, ready to shine, and one quick look inside Sonora Club is all it takes to realize it is not your average stoner retreat.
Sonora Cannabis Club: Environment
This Madrid cannabis social club is located directly in the city center, with an entrance that makes you feel like you're entering an underground bar.  Like nearly every smoking club I have been to in the capital of Spain, Sonora Club is easy to miss. Located on a quiet side street near Gran Via, there is no sign or any other marking to indicate you've found a cannabis club. Instead, there is only a frosted door and a window with a bunch of graffiti and an unobtrusive buzzer.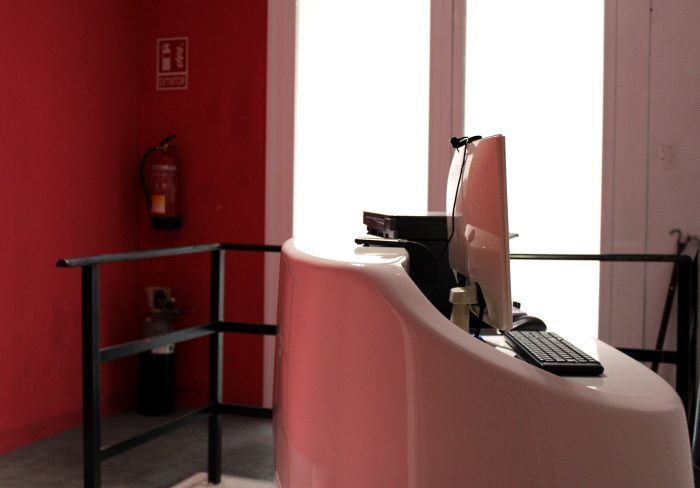 Press the buzzer, and you'll be admitted to a simple reception area with a big white desk where a person of the staff will personally check you in. If you're a new member, you must be 21 years of age and you need to be sponsored and accompanied by an existing member and undergo a short inscription process.
After finishing the authentication stage, you're allowed to enter the club. After you step inside you have a spacious area with three comfortable sofas. If you keep walking straight you have two possibilities, either staying in the upper half of the club if you want to have a look at the dispensary before sitting back to relax, or straight to the lower half to chill-out and meet new people.
This marijuana social club is bigger than most in Barcelona or Madrid. I decided to check out the dispensary before exploring the rest of the place. A glass box with neon green lights displays a variety of cannabis strains.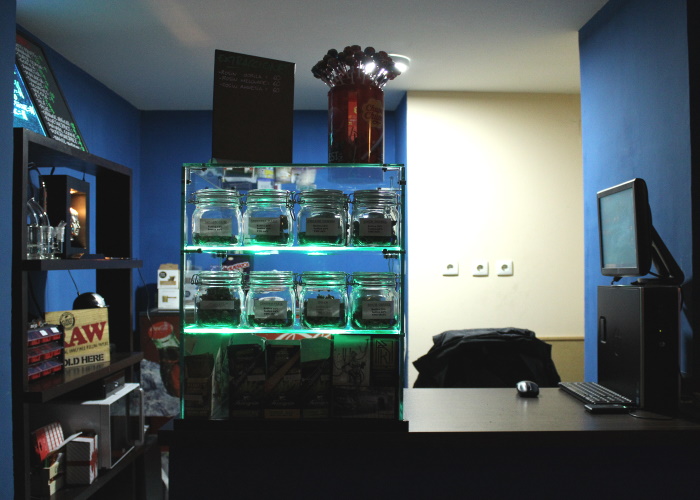 On the right wall of this association, you'll find a big painting of two elephants, and right next to it, you can take the stairs down to the second level. The lower half of Sonora Club is a totally different atmosphere and is where most of the social activity takes place, serviced and inspired by products from the cannabis dispensary.
In this inner sanctum, members will find a spacious area with a barrel-shaped ceiling, and many seating zones made of comfortable cushions. You can use this section to smoke a few joints or bongs while watching music videos, movies, and games on a huge projection screen.  Down in this area, next to the stairs you'll find not one, but two more bathrooms – a rare find in a cannabis club, as space is usually limited in Spain's large cities. At Sonora Club, this isn't a problem.
Sonora Social Club: Marijuana Products Selection
Sonora cannabis club carries a wide variety of marijuana products for different types of consumers. They usually cater 11 different types of flower, the bud selection includes Amnesia, Lemon Cheese, Cinderella 99, OG18, Rosetta Stone, Orange Bud, Wappa, and Chronic. The club also boasts a respectable collection of hashish including White Widow, Nicole Kush, Tangie, Blue Sherbert and Orange Apricot. They also offer cannabis-infused muffins and different types of extractions including Rosin, BHO, Ice-o-lator and Dry Sift.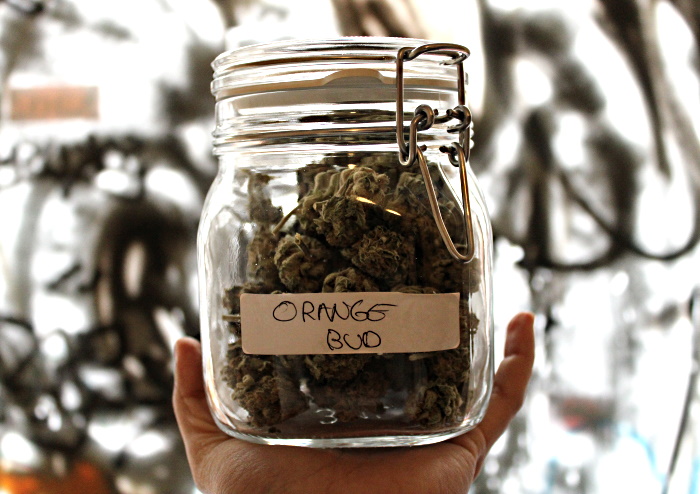 This cannabis dispensary also features vape pens and supplies, so make sure to ask the budtender for what you need, as not all products are visible.
I got the Rosetta Stone strain and was thrilled to feel the effects were the same as the description of the strain that I got at the club. The high was immediate and strong; I got a great body high plus a relaxation feeling.
Sonora: Staff
The team at Sonora is dedicated to expanding the world of cannabis and making sure each socio (member) is treated as a family member. From the budtender, who was super friendly and took the time to share with me his personal business, a gaming website for stoners called The High Games, to the girl that was taking care of the association, everyone at the club made a special effort to make sure I felt comfortable.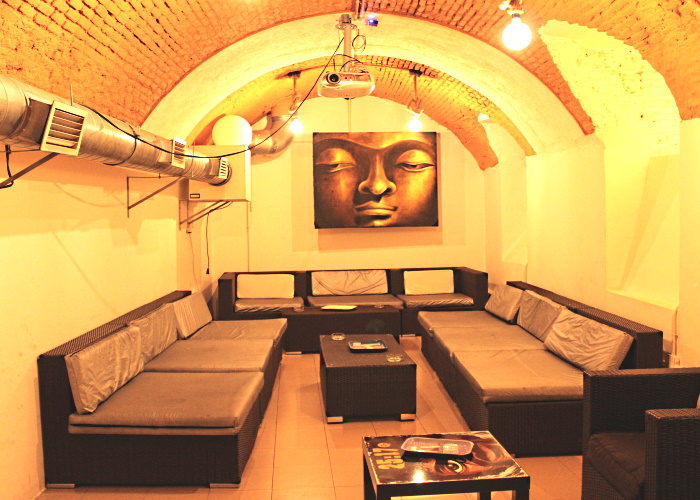 The staff at this Madrid marijuana smoker's club will make sure that all members are comfortable in the association. They're always smiling and polite, and all of them speak Spanish and English.
Sonora Social Club: Events & Extras
Making members feel at home is important, which is why they're planning to project independent movies quite often at Sonora cannabis club. They're also organizing different types of tasting, including flower, hashish, and extracts.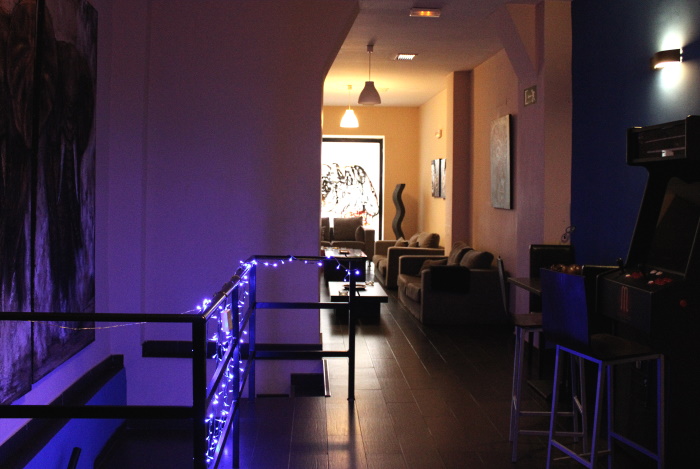 Sonora Club offers members everything they need to appropriately and safely use cannabis products. This includes pipes, rolling papers, bongs, vaporizers, tips, filters, grinders, and lighters. You can also take advantage of the club's free WiFi to work or play online.
Conclusion
Sonora private social club is the ideal club for cannabis consumers that want a place in Madrid city center where they can easily and safely acquire excellent cannabis products without any frills and hassle.  If you want a clean place to hang out for a while after smoking a tasty joint, this is the right club for you. Are you a member at Sonora Club? Let us know your experience in the comments section below:
Latest posts by Rachel Clark
(see all)