The newest cannabis club in Barcelona is Blue Magic. Opened just this past week, Blue Magic is likely to quickly make a name for itself among Barcelona's cannabis social clubs. Located in the trendiest, hard-partying, night-clubbing beach part of the city, Blue Magic is far from the touristy areas of Las Ramblas and Placa Catalunya. Perfect to include as part of your night out on the town, or for a clean and comfortable daytime space to enjoy a joint, Blue Magic is a superb addition to the private social clubs of Barcelona.
Review Rating for Blue Magic: 4 of 5 Stars!
(This is a preliminary application process; not all who apply will qualify for membership based on Spanish law and club policy. Application for membership is general and is not necessarily applied to any particular club unless the applicant fully qualifies.)
Blue Magic Cannabis Club: Environment
Blue Magic has a coveted location that other Barcelona cannabis clubs haven't much dared to breach. Just one block from the beach, and near the city's most famous night clubs like Shoko, Opium, and Pacha, Blue Magic has bucked the trend of opening cannabis clubs directly in the city center of Barcelona.
For the safety and security of its members, the entrance to Blue Magic is simple and inconspicuous; there is no sign or any other insignia to identify the place as a cannabis club. Once inside, you'll see that the club is also easily handicapped-accessible, with an elevator on the left that will smoothly deliver members down into the club.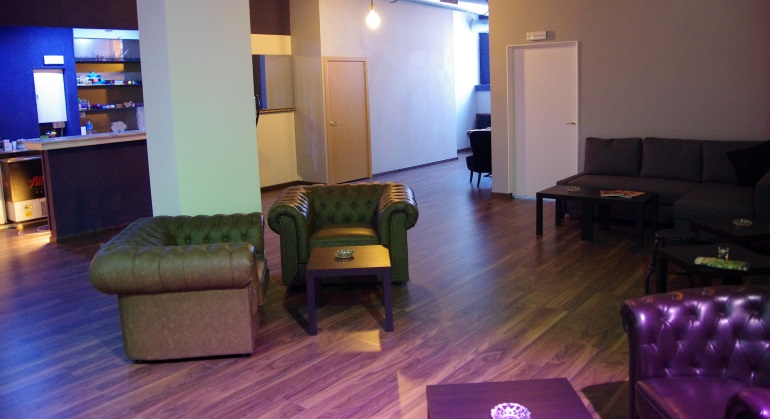 Boasting a minimalist, open-floor plan, Blue Magic is clean and bright, unlike many of the city's cannabis clubs that insist on dim lighting and gloomy spaces. Ample seating areas are spread throughout here, consisting of luxurious leather chairs and sofas, and small tables and counters where magazines, newspapers, cannabis literature and more are thoughtfully placed for members. There's plenty of room to relax, read a book, work on a laptop, roll a joint, and hang out with other members.
Rounding out the modern and airy feel of the club is Blue Magic's restroom; it's large, clean, and readily handicapped-accessible.
Blue Magic Cannabis Club: Marijuana Selection
Blue Magic cannabis club offers a selection of both standard strains, and some unique varieties like Butterscotch, Liberty Haze, and Candi Kush. Other strains of flower include Jack's Haze, Afghan Kush, Lemon Haze, Amnesia G13, and Super Silver Haze. Clearly, Blue Magic is a haze-oriented club.
Our tester tried some of the Lemon Haze, reporting that it was quite representative of the strain.
Other cannabis products include a small selection of extracts and hash.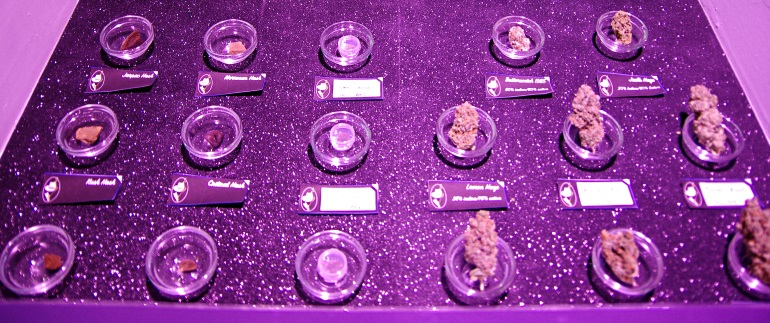 Blue Magic Cannabis Club: Accessories, Events, and Extras
Like most clubs in the city, Blue Magic provides papers and filters for its members, as well as a few house bongs and other smoking implements. Behind the small bar, members can find a variety of standard refreshments like soda, tea, and coffee, with limited wine and beer available.
Because it's such a new club, there's not much in the way of entertainment available at this time; members will have to enjoy their cannabis and talk to each other. 😉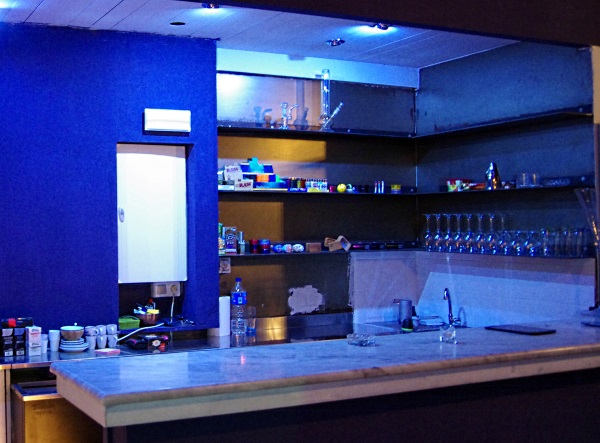 Blue Magic Cannabis Club: Staff
Blue Magic was started by a Frenchman who was stuck in a rut back in his home town, so he sold everything to pursue his dream of opening a cannabis club. His passion for providing members with safe access to clean, quality cannabis is shared by the other founding members of the club, and their warm and welcoming attitude comes across quite clearly in the design and ambiance of Blue Magic.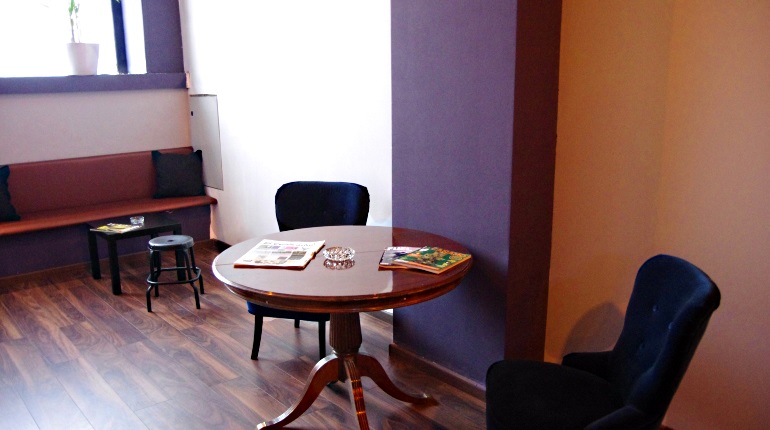 Conclusion
As Barcelona's newest cannabis club, Blue Magic has made a great start for itself, but still has plenty of room to "grow." The club's location in the beach-night-club part of town should make for some interesting conversations and events among its members.
As the club makes updates and additions, we'll add them here to this review, so be sure to check back from time to time.
Review Rating for Blue Magic: 4 of 5 Stars!
(This is a preliminary application process; not all who apply will qualify for membership based on Spanish law and club policy. Application for membership is general and is not necessarily applied to any particular club unless the applicant fully qualifies.)