Tresor Cannabis Club in Barcelona is one of the city's newest high-end marijuana associations. With a gorgeous, clean, and modern interior, and some of the finest cannabis in Catalunya, Tresor will quickly rival even top clubs like HQ, Circulo, Choko, and Dr. Dou. Located in the upscale area of Eixample – sufficiently outside of the touristic chaos that is Barcelona's Placa Catalunya and Las Ramblas – Tresor cannabis club is surely to become a staple among the city's cannabis connoisseurs.
Barcelona Cannabis Club Review Rating for Tresor:
5 of 5 Stars!
[author-post-rating]
(This is a preliminary application process; not all who apply will qualify for membership based on Spanish law and club policy. Application for membership is general and is not necessarily applied to any particular club unless the applicant fully qualifies.)
Tresor Cannabis Club Barcelona: Environment
One of just a handful of cannabis clubs in Barcelona with ample outside light, Tresor cannabis club is actually an art club, with a secondary but grave passion for marijuana. In fact, the concept of "immersion in art via the conduit of cannabis" is clear throughout the interior of Tresor. The walls are bathed in bold murals by world-renowned alternative artists The London Police, and Galo.
Plentiful natural light floods the interior of the club via the main window by the front doors. At street level, the same window appears to passersby as a mirror. In this front area of the club is a large table and an electrical outlet where members can work or just hangout and people-watch. On the wall here opposite the door is a mural with many round faces, painted in black and white. Two smaller, square tables seat up to 8 people.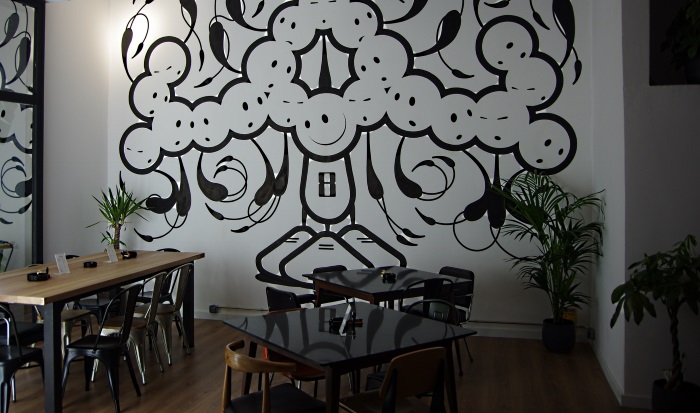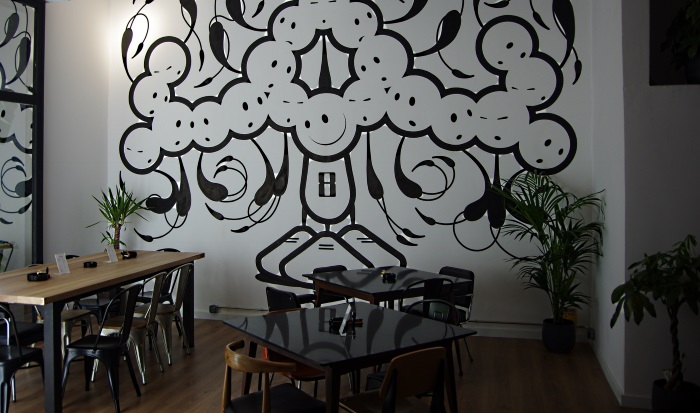 Stepping down into the club, another full-color mural of large, anxious-seeming figures spans the entire length of the wall on the right-hand side. At the foot of these beings is a posh leather living room set, inviting members to sink in and get lost. Calming potted plants sit beautifully here and there, quietly filtering the air.
Just off the living room area is another large wooden table, and across from it, a half-dozen tall bar stools sit near a small bar. On the other side of this bar is an area with a raised floor containing additional chairs, where members can roll their joints, blunts, and spliffs on the bar while surveying the action in the club below them. Another black and white mural frames the wall behind this area.
Pushing further into the club, members will find the dispensary, which is simple, clean, and well-stocked, and a service area where drinks, snacks, and other goodies are served.
Everything in the club is new; from the paint on the walls to the furnishings, the floor tile, the ventilation/extraction system and more is all in gleaming condition.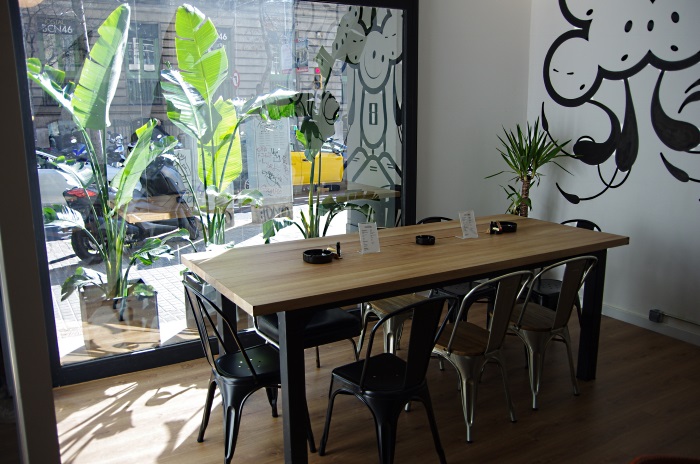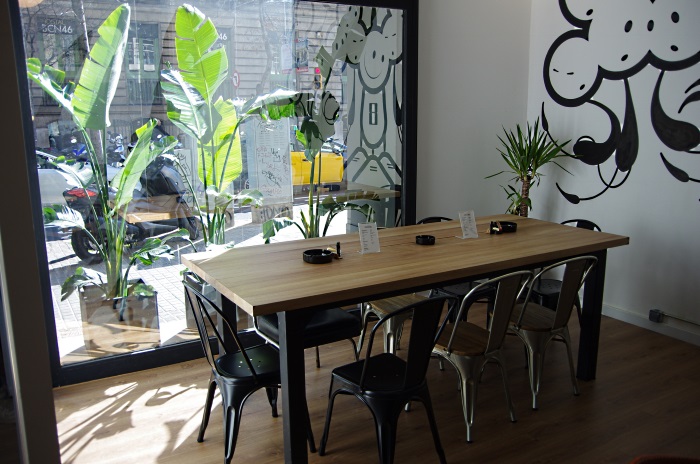 Tresor Cannabis Club Barcelona: Cannabis Selection
Tresor cannabis club offers top-shelf marijuana products. This includes classic varieties like Tahoe OG, Super Silver Haze, and Sour Diesel, as well as more unique strains like Cherry AK, Guava, Mimosa, Gelato, and Strawberry Banana. Other unique products include Nicole dry sift, and Ocana hash, both of which are hand-processed in-house.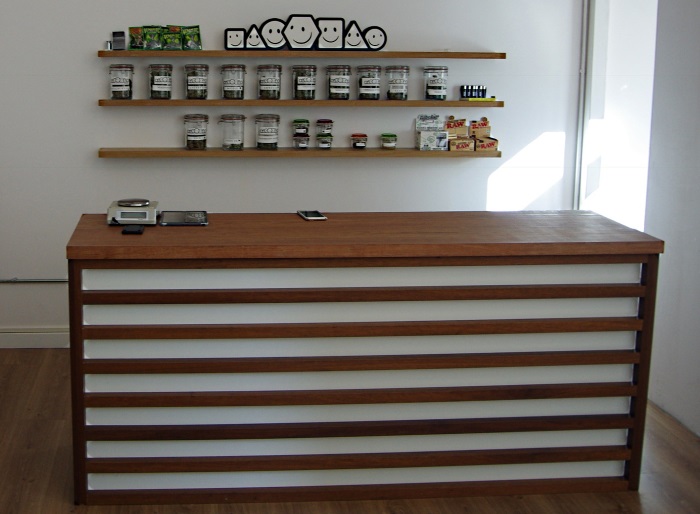 For this review, our testers sampled an impressive selection of Tresor's cannabis products, with excellent results, reporting that each sample was well-cured, aromatic, and clean. The club's President is a veteran in the Spanish cannabis industry, is known personally by this author, and has a reputation for developing outstanding marijuana products. The dispensary offerings at Tresor verifies this experience and commitment to quality.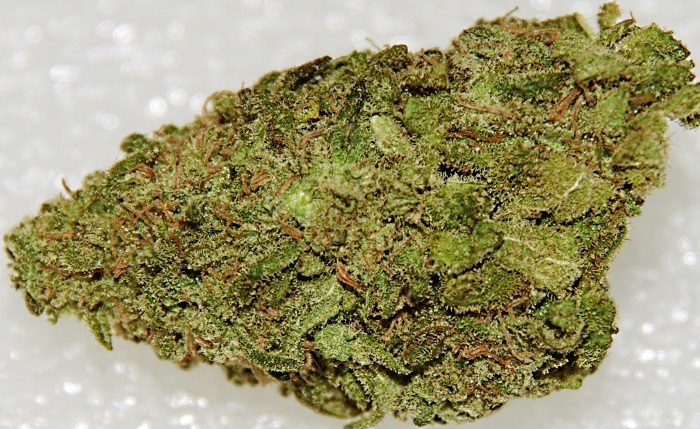 Tresor Cannabis Club Barcelona: Events & Extras
As one of Barcelona's newest cannabis clubs, Tresor doesn't have many events planned at this point. A live painting session occurred in the club at the end of January, with more programs for artists in the works. The club will also feature live DJs several times per week.
Tresor is located inside a large space, with ample room to grow. Renovations on the building are ongoing, and soon the club will have several more rooms added, including a VIP lounge upstairs for Spannabis and other industry events. Later, when renovations are complete, the club will add more events and entertainment for members.
In the meantime, members will find everything they need inside the club, including beer and wine, sodas, tea, and coffee, some light snacks, and all the usual 420-paraphernalia; papers, tips, filters, lighters, pipes, grinders, and more are available.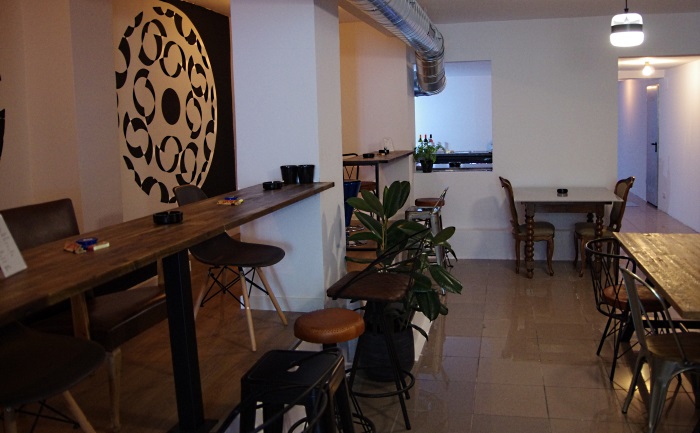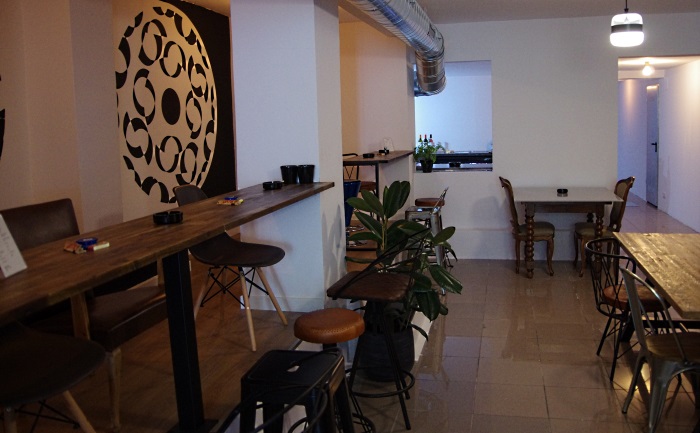 Tresor Cannabis Club Barcelona: Staff
Tresor was formed to be an inclusive place, which goes against the typical "exclusive," "members-only" attitude at most social clubs. While this doesn't include an open-door policy – new members must still be referred or sponsored by existing members – the club's Board of Directors wants to send a different message: "if you're like-minded, you are welcome." This policy is reflected in the abundance of bright smiles and happy grins that members will see on the faces of staff members and management at Tresor. Furthermore, knowing that the President of the association – an industry veteran and devoted cannabis connoisseur – is present in the club and directly involved in everything that goes on there proves that there is great passion behind Tresor.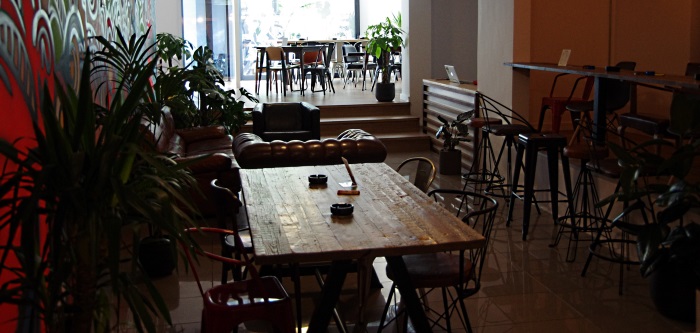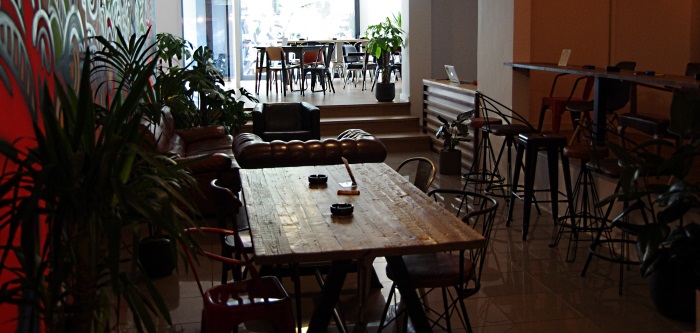 Conclusion
While some new clubs go through a "honeymoon" period, meaning that they start out great but then fall to pieces over time, it is this author's prediction that this will not be the case with Tresor. The founders have made a significant investment of money, time, resources, and their own spirits in order to bring the club to people in Barcelona, and all this dedication is evident upon entering the front door.
Have you been to Tresor, or are you currently a member? Let us know your thoughts in the comments section below:
Barcelona Cannabis Club Review Rating for Tresor:
5 of 5 Stars!
[author-post-rating]
(This is a preliminary application process; not all who apply will qualify for membership based on Spanish law and club policy. Application for membership is general and is not necessarily applied to any particular club unless the applicant fully qualifies.)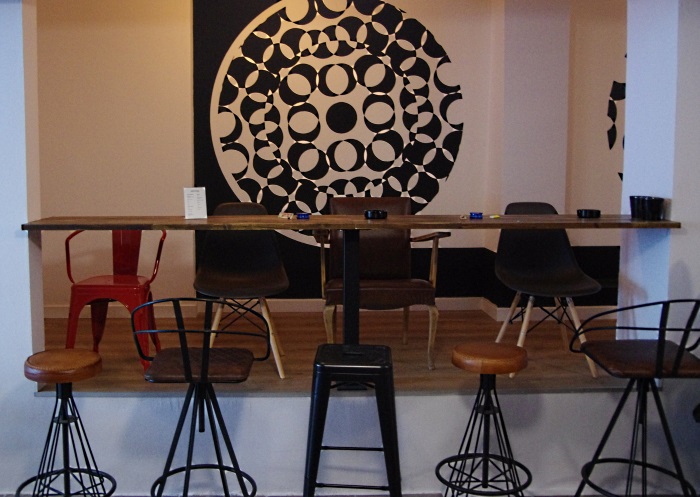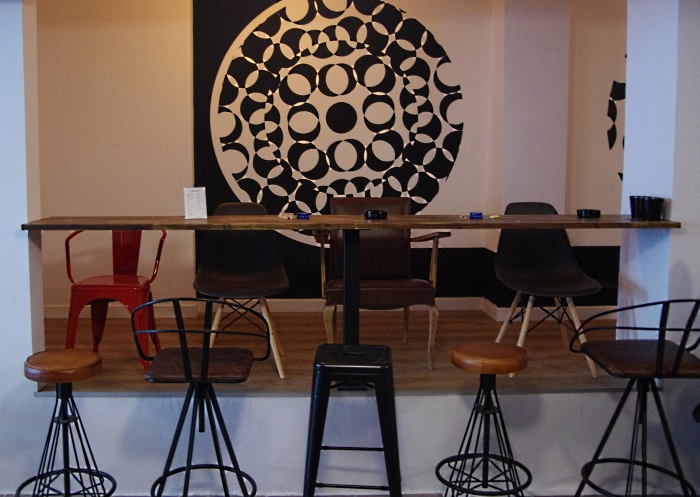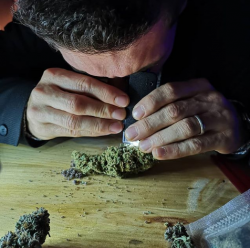 Latest posts by Russ Hudson
(see all)