Cannabis clubs in Spain have been hit hard by the COVID-19 crisis, with some clubs losing up to 60% of their membership, and nearly all no longer offering any "social" aspects of traditional cannabis social clubs. Consequently, the coronavirus pandemic response has effectively killed – for now – the original intent and spirit of these private marijuana associations.
BARCELONA, Spain
At HQ – a once-packed cannabis social club in the Eixample district of Barcelona – members are no longer allowed to spend time socializing inside the club. The sprawling, multi-level club now sits mostly empty in this formerly bustling upscale neighborhood. David Madilyan, the founder and president of HQ, said that the biggest loss the club has endured during the coronavirus pandemic hasn't been financial – it's been social:
"Right now, we offer only to-go [services]; it's a game-changer, and not in a positive way. There is no social life, and this is a social club," Madilyan lamented in an interview this week.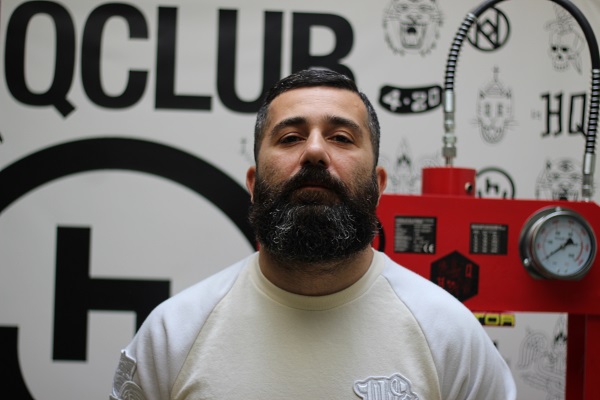 Other cannabis associations in Barcelona are similarly feeling the squeeze of COVID-19 restrictions. At Dr. Dou cannabis club, a prominent member of the board of directors also expressed frustration:
"You can only travel in your own city, people need to be at home at 22:00, and you can't be moving in the streets from Friday morning until Monday morning. And with a max of 6 people allowed inside [the club] at a time – including employees – there is almost no social aspect anymore."
Additionally, the requirement to wear a mask complicates the activities of an establishment where people are largely consuming cannabis via smoke or vapor inhalation.
Like many other cannabis clubs in Spain, membership attendance is down by more than 50% at Dr. Dou, with no indication of improvement in the near future.  However, the board member – who asked to remain anonymous citing the private nature of Spain's cannabis clubs – expressed confidence that the club can survive another year of the pandemic. The president of Organic Oz – one of Catalunya's only 100% all-organic cannabis clubs – agreed, with an obvious caveat:
"We can survive if we can give our members take-away [services]. But going back to socializing is far better."
At Choko Art & Smoke club, the board of directors issued a statement echoing these concerns:
"The social aspect is fundamental in a club. Choko Barcelona is a space to meet, work, smoke, and chill, and now these liberties are restricted with screens and hygienic measures, coupled with social distancing. We have had to reduce our allowed capacity on our premises and as such the social aspect has been considerably impacted."
With member contributions dropping by half or more during 2020, many clubs are struggling to remain financially viable.
"Members are spending less due to the lack of fiscal activity in Barcelona at the moment; it's a ghost town," said the president of Organic Oz. "But we soldier on."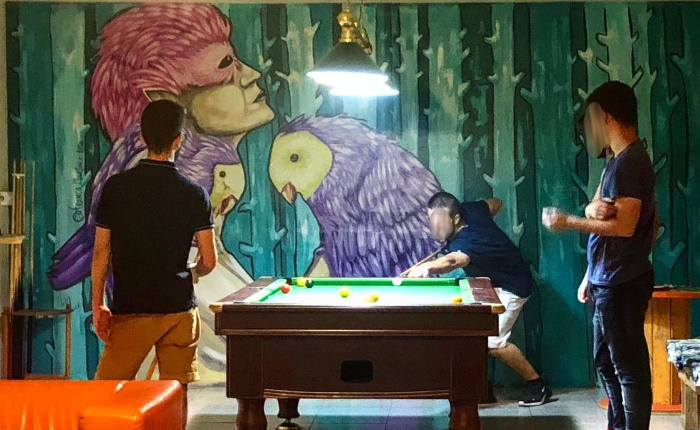 Despite the obvious pressure Spain's cannabis clubs are under, investors are still eyeing the country and regularly taking the risk of opening new cannabis associations and peripheral businesses during the pandemic. Brett Dryden, president of Dawghouse cannabis club in Mojacar Playa, began his project to open the club in June of 2019, some 6 months before coronavirus cases started appearing in China:
"This project was a year in the making; we were right at the finish line…from day one [COVID-19] has affected us! We should have been open on April 1st, but we got delayed until the 15th of September. We missed a full season."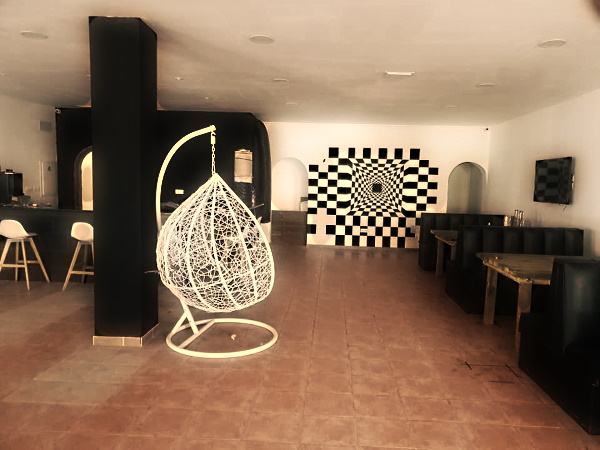 For a cannabis social club, missing an entire season can be a terminal disaster. Nevertheless, Dawghouse has attracted significant membership during its inaugural year, with Dryden predicting the club can remain viable through 2021, as long as it continues to adapt to the ongoing pandemic and the social changes it brings.
However, at a club seven hours north of Dawghouse, the association's president isn't at all perturbed by COVID-19:
"We don't accept tourists, so when all of the tourists and visitors went home because of corona, it had no effect on us. And now that other clubs are struggling, the quality of available cannabis has declined, while the price has significantly increased. As a result, we've taken on more new members, and they're spending more than ever before because they don't have much else to do while on lockdown," said the president of Mon Verd cannabis club in Premia de Mar, which recently came under new ownership.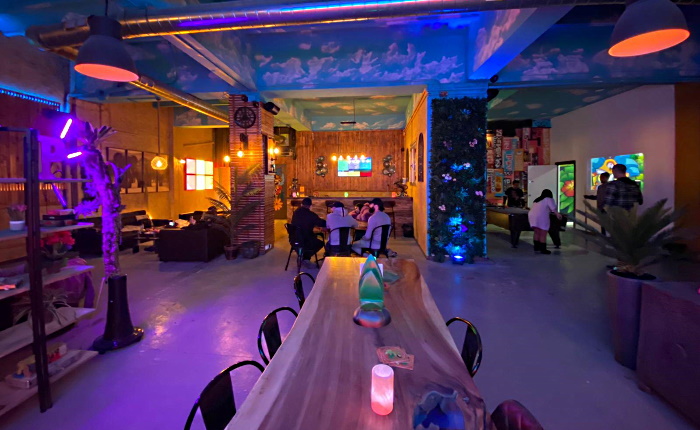 Elsewhere, the feeling of optimism is waning. The board of directors of a longstanding cannabis club in the Tetuan district of Madrid – forced to close earlier this year – said in an email this week that cannabis-club related crime is up. With tourists and visitors gone, career and opportunistic criminals have no choice but to target locals – especially in regard to cannabis, which has a consistently high street value all over Spain.
Meanwhile, the president of Eleva4K – one of Madrid's top cannabis social clubs – said that membership at the club has declined markedly, and that "…you can see the crisis and the collective fear" in members. Despite this grim news, Eleva4K is confident that it can continue operating through another year of the pandemic.
Back in Barcelona, leading cannabis industry attorney Oriol Casals Madrid of the law firm Casa Paraula expressed surprise and a bit of optimism; "It seems that all of the clubs have acted with a high degree of commitment and respect for the situation; this is a very remarkable event. It's a positive surprise," Madrid said of the situation in Catalunya's capital city. "In this moment bars and restaurants are closed, and [cannabis] clubs open…it seems amazing."
Madrid also confirmed that there is no pending or even planned legislation to regulate Catalunya's hundreds of cannabis social clubs; "No. The priorities are on COVID-19, nothing more. I think most of [the clubs], if not all of them, will survive."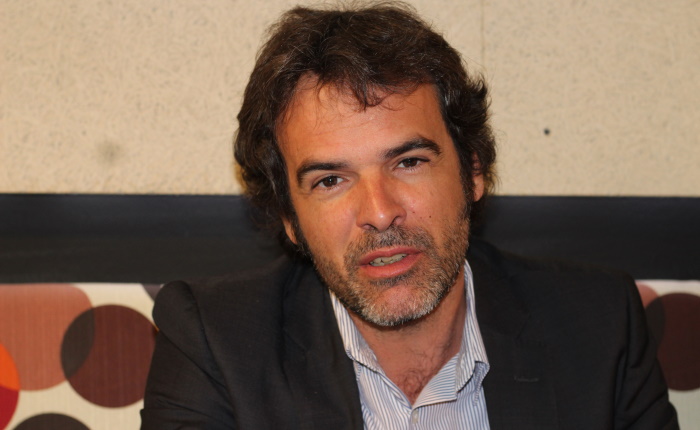 Madrid isn't the only one who is optimistic. At Club Saigon in the Gracia district of Barcelona, the president said that despite COVID-19 restrictions, the club has gained more members, and those members are spending more money than ever before. And at HQ in Eixample, president David Madilyan expressed gratitude for his employees and members;
"People who observe us they say, 'hey this is incredible,' they say 'thank god you are open;' these essential rights of our members to be able to collect cannabis is important; very important. These people, they see what we do, and they really appreciate it, and that's positive for us." Regarding the pandemic, Madilyan was resolute; "You have to survive it. You're losing a lot of money, but if you can stand your ground, you have to stand your ground, and that's what we do at HQ."
Madilyan's comments are precisely inline with the gritty, intellectual toughness that has given birth to the cannabis social club as a concept. After all, if the founders and members of these associations successfully fought years of oppression and heavy-handed authorities to develop the world's first truly social cannabis culture, then it stands to reason that even a pandemic isn't going to choke the industry out now.
***
[DISCLAIMER: Cannabis clubs in Spain are private, non-profit associations. Information contained in this article is not meant to be construed as advertising, and readers are advised that cannabis social club membership is not open to the public in Spain.]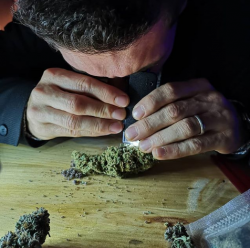 Latest posts by Russ Hudson
(see all)