Marijuana Strain Review Rating for Criminal: 4 of 5 Stars
[author-post-rating]
Criminal
is an
Indica-heavy blended marijuana strain
that has been quite popular at
cannabis clubs in Barcelona
this fall.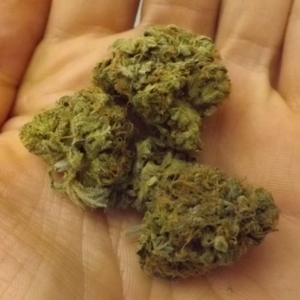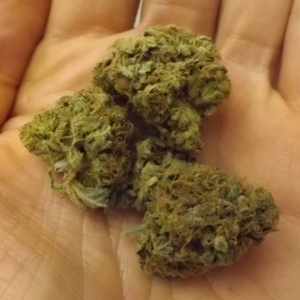 This particular strain I acquired from the Sweet Dreams cannabis club located a couple of Metro stops North of Diagonal. It's not one of my favorites, but it's fairly potent and the fragrance of this strain is superb.
Criminal: Look & Feel

This strain features handsome buds that are moderately dark green with some burnt orange coloring throughout. Overall the buds are dense but springy, and although not very sticky, your fingers will reek for a while after handling this weed.
On the outside Criminal doesn't look heavily crystallized, but when you break open a bud, the interiors are like geodes in some cases and are rich with dense sections of trichromes.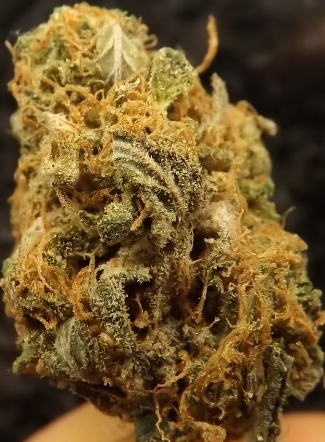 Criminal: Taste & Smell
One of the best attributes of Criminal is its nostalgic bouquet. It's reminds me of an old New Englander's kitchen in the fall; sweet and spice and everything nice. Of course, that's the smell out in the open, but this impression vanishes when you actually smoke the herb.
Criminal produces sharp, acrid smoke that irritated the very back of my throat. Expect to cough if you're taking big bong rips of this strain. Overall the smoke produced is fresh-tasting but mild and devoid of any particular taste or aftertaste.
Criminal: Potency
Criminal is a moderately potent marijuana strain that has some unique effects. After 2 bong rips and a pause I noticed the high on the sides and top of my head. Strangely enough, it felt like I was wearing a helmet. But even weirder than this was the fact that this high faded from the front to the back of my head, slowly pulsating across these regions in a way that was a little distracting, but pleasant nonetheless.
After the final standard measure of 4 big bong rips, I was sufficiently high. By this time the high had spread and achieved a well-blended balance between a head and body buzz, thanks to this strain's tempering with Sativa.
Criminal: Duration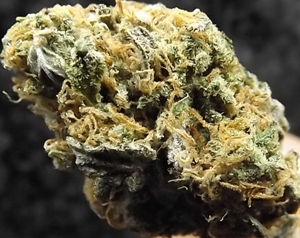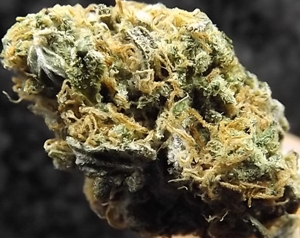 The high produced by Criminal continues to peak for as long as 25 minutes after smoking, and lasts for about 90 minutes to 2 hours, depending on what you're doing during that time. Eating doesn't seem to reduce the high by much, but exercise definitely does.
Conclusion

Criminal is a visually appealing, moderately potent cannabis strain that performs well overall but isn't up to par with 5 Star strains like Jacky White or Yumboldt. However, it gets the job done and unless you've got one of these more potent strains around, Criminal will treat you well.
---
Marijuana Strain Review Rating for Criminal: 4 of 5 Stars
[author-post-rating]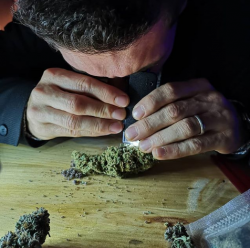 Latest posts by Russ Hudson
(see all)