Marijuana Strain Review Rating for Sweet Dreams: 4 of 5 Stars
[author-post-rating]
This
marijuana strain review
is for the
Sweet Dreams
Indica/Sativa blend offered so fittingly by the
Sweet Dreams cannabis club
in Barcelona, Spain. As the namesake weed of the club, I was pretty certain that I could count on this being a potent marijuana strain; and I was damn right. Sweet Dreams isn't quite a 5 Star weed, but it's pretty damn close.
Sweet Dreams: Look & Feel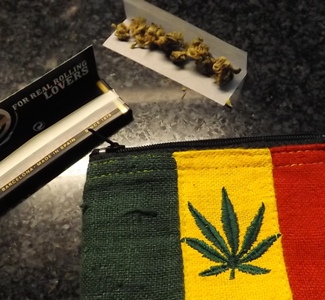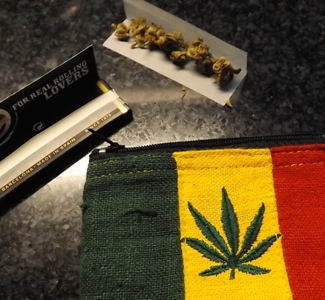 Sweet Dreams is a beautiful marijuana strain, with khaki-green buds of a small size that somehow seem bigger than they really are. The buds are thick and compact and have lots of brown mottling. Typical marijuana in Barcelona has orange or dark/burnt orange hairs, but this weed clearly has a lot of brown in it, which mixes quite nicely with the khaki green overall coloring.
Buds are only mildly sticky with this cannabis strain, but a grinder might make your life easier if you intend to roll this type.
Sweet Dreams: Taste & Smell
Sweet Dreams has a bouquet that will lead you to believe that you'll probably be having some "sweet dreams" while smoking or vaping it. The scent is one of cinnamon and sweet white sage, and of the many different types of marijuana in Spain, this is a fairly unique bouquet.
Overall it's a very earthy smell with a high note of fresh hay and ammonia. This smell doesn't escape the bag very easily so it can be transported more safely than other stinky strains, although I could smell it in my backpack when I stopped at red lights. So it's probably best to stand away from cops while you have this on you, although it's nothing like NYC Diesel or other strains that can be detected by the weak human nose from across the room.
The first few hits of Sweet Dreams are quite flavorful early in each hit, but the exact flavor is hard to define and disappears so quickly that analyzing it wasn't easy. Some of the cinnamon and sweet white sage scent mentioned earlier also makes it through as something you can taste, but there's more to it than that and it's too fleeting to accurately describe. It's more of an impression or a feeling than something you can actually and definitively taste.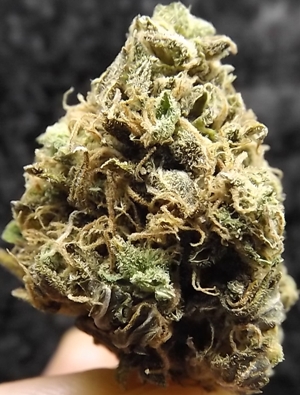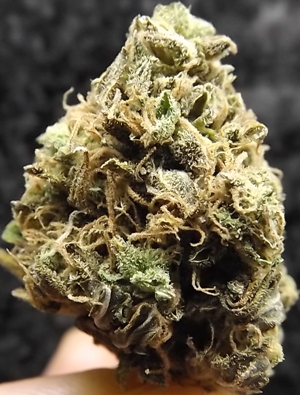 Sweet Dreams: Potency
The Sweet Dreams marijuana strain is moderately potent and has a rather interesting gradual peak. After 2 hits I felt a mild high begin to develop, mostly centered behind my eyes and the front of my brow. Although the high was mild, I could feel it continuing to peak for several minutes.
After 4 huge bong rips it felt as if the first two had caught up to me and the final two were still peaking. I felt the high mainly in the top of my head by this point, but to my surprise I also felt it in my neck, shoulders and upper chest. It's rare that I get a body buzz, so this was rather pleasant for me.
Sweet Dreams offers a fairly potent high without making you stupid or giving you a case of the sometimes-dreaded couch-lock.
Sweet Dreams: Duration
For experienced smokers, Sweet Dreams provides a high that lasts for 1.5 to 2 hours. This high does not diminish at all during the first entire hour, and doesn't seem much affected by eating or exercise. However, the most unique feature about this high is the deceptive peaking period. At times you might think you're as high as you're going to get, but after just a few minutes (if you shut up and pay attention) you'll feel it peaking. And unlike other weed, the peak doesn't just occur when you've had a few hits; each hit will peak nicely for about 7-10 minutes.
Conclusion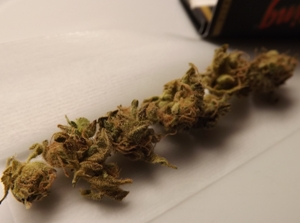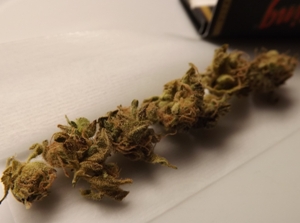 Sweet Dreams is a good, durable high with an interesting peak, but ultimately it's not quite 5 Star- quality. If it were a little more potent and longer-lasting like Yumboldt or Amnesia, then I could see it being a top-rated type. However, not everyone wants to get blasted out of the universe, so with the Sweet Dreams marijuana strain you might find the perfect balance that works for you.
In my next strain review I cover another type of weed that I got from the Sweet Dreams cannabis club, but this one is a 5 Star type, and what's more is that I had never heard of it before. Grab our RSS feed to be updated automatically when that post is published.
Marijuana Strain Review Rating for Sweet Dreams: 4 of 5 Stars
[author-post-rating]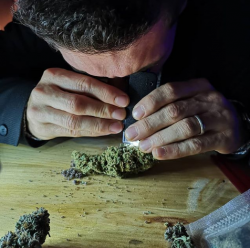 Latest posts by Russ Hudson
(see all)