Big Sur cannabis club in Seville, Spain, is one of the most spectacular and unique cannabis clubs in the Andalusia region. This club is well-known for featuring local artist-inspired décor, spacious areas to relax or work, down-to-earth, efficient staff, and one thing that no other cannabis club in Seville has; proprietary genetics.  With a club almost as impressive as their unique and potent strains, there just isn't another private cannabis social club in Spain that compares with this stunning association.
Big Sur: Environment
Big Sur Seville is located in the Alameda de Hercules neighborhood, a once-avoided area of this city, but now slowly becoming one of the hippest and trendiest of the barrios. Situated around Plaza Alameda de Hercules, lying to the north of the center, it's now home to funky vinyl shops, spray paint stores, gastropubs, art galleries, and vintage stores.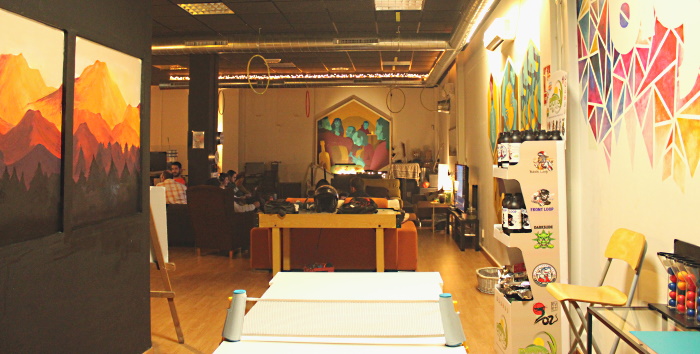 Like most cannabis clubs in Madrid and Barcelona, Big Sur in Seville is quite discreet on the outside. A simple and small sign of their logo on an unmarked black metal door will make you feel like you're entering a residential building. Press the buzzer, and you'll soon find yourself in a spacious entryway where members can sponsor other new members to the club.
The entrance and reception area is separated from the main part of the club by a small wall and a single door. Open the door, and suddenly you're in another world. As soon as you enter the main and only chamber of the club, you'll encounter a hallway with a ping-pong table in the middle, a big geometrical "Big Sur Sevilla" graffiti on the right wall, and another painting on the left wall.
After the hallway, you'll find yourself in a spacious area divided into several micro-environments; on the right-hand side you'll find different seating areas to relax or work, and a big flat-screen television that plays movies, music videos, sports games, etc. On that same wall and on the back wall of this club, you'll be delighted by a few pieces of art by Zesar Bahamonte, a close friend of the president of Big Sur.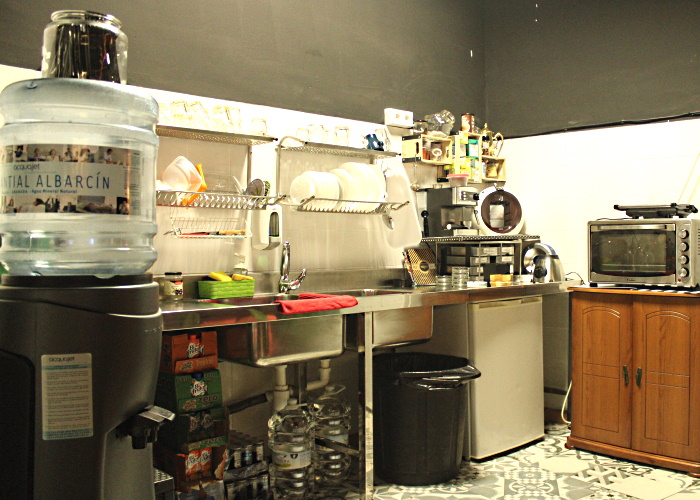 If you turn left, you'll find many other seating areas, with different types of couches and chairs. The day I visited the club, there was a group of people sitting on that section playing some Sevillanas (a type of folk music and dance). I really enjoyed the atmosphere of the club and I almost felt like I was inside a bohemian bar from the '80s.
Right in front of this seating area, you will find a self-service bar. This is one thing that caught my attention about this cannabis club; members can grab whatever they want to eat or drink and just inform the staff on duty about it so they can charge you.
The dispensary is small, but it has a wide selection of cannabis strains, concentrates, and much more.
Big Sur: Marijuana Products Selection 
Big Sur cannabis club in Seville carries a wide variety of cannabis products for all different types of marijuana consumers. They usually offer between 20 to 26 different cured flower options, which include a range of indica, sativa, and hybrid varieties.
Some of the club's top-selling strains are Moby Dick, Amnesia, and Purple Punch, which are all commonly found in clubs and dispensaries around the world. Big Sur also offers other strains, like Melon Gum, North Star, Northern Kush, Frisco Snaps, and their proprietary Mery Rose, I have seen exclusively at this private Seville cannabis social club. I strongly recommend the Early Skunk if you are looking for long-lasting indica-dominant hybrid effects and a pungent aroma.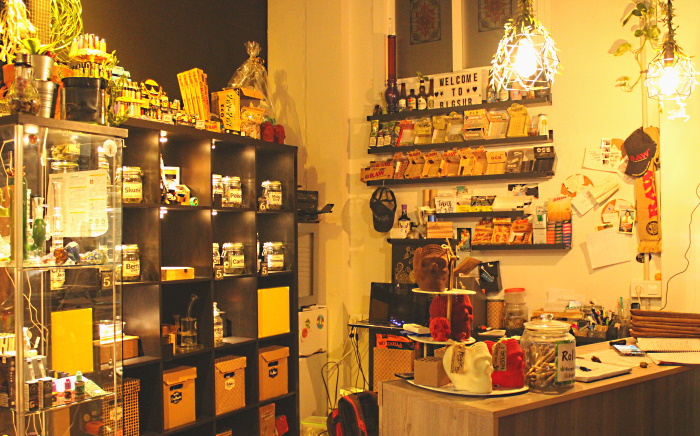 Pre-rolled "Moonrock" joints are also available, as well as some of the strongest cannabis extractions in Spain. This cannabis social club offers BHO, live resin, moonrocks, and crumble. The club also stocks different types of CDB flowers such as Critical, Easy Bud, Bomboclat, and King Selassie.
For club socios (members) who enjoy marijuana edibles, Big Sur offers cannabis donuts, gummies, and other marijuana-infused products. They also offer a great selection of accessories like grinders, rolling papers, glass bongs, filter tips, and vaporizers.
Big Sur: Staff
Admittedly, I've only met one of the two owners of Big Sur; he runs the shop along with his partner, if you visit this cannabis smoking club, it's likely that you'll be dealing directly with him.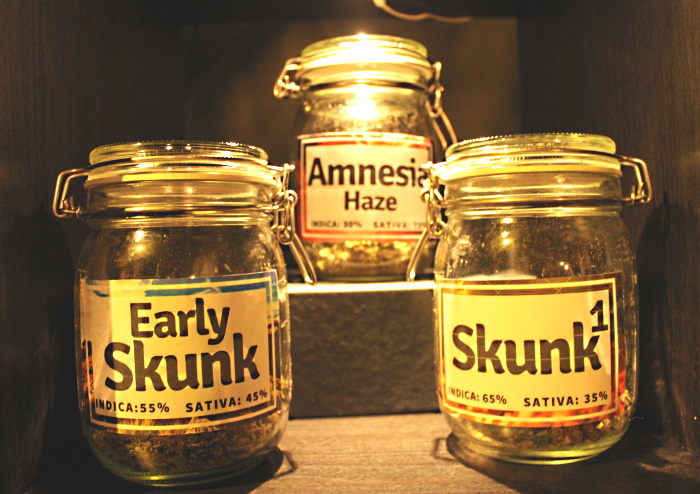 With the level of knowledge and dedication to quality that he brings to the table, it's safe to say that all his members will be treated like they deserve. Staff at this club will go out of their way to ensure all members feel comfortable in the club and educated about the cannabis products they consume.
Big Sur Seville Social Club: Events & Extras 
Big Sur doesn't have many events planned this year, but they do organize a big celebration the following days: the Christmas party, the club anniversary, and New Year. On these days they offer different activities to their members like extracts tasting, prizes, big joints, and food.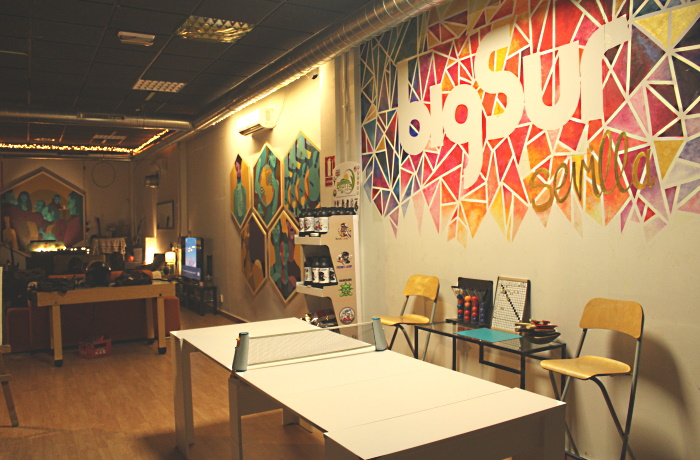 This dog-friendly cannabis smoking club opens from Monday through Sunday from 17:00 until 23:00. They offer free Wi-fi and printer and a wide variety of attractions such as board games, Play Station, XBOX, Netflix, and Amazon Prime.
Once or twice a month a few musicians get together to play a jam session.
Conclusion
Big Sur Seville is a spacious and comfy smoker's establishment. Here, people are welcoming, and the weed is top-notch. This private smoking club is on a fast-track to becoming one of the finest cannabis clubs in Spain. Are you a member of Big Sur? Let us know your thoughts in the comments section below!
Latest posts by Rachel Clark
(see all)