Farmer's Club is a discreet and unique cannabis social club in Ibiza; the third largest of the Balearic Islands, an autonomous community of Spain. This private marijuana club opened its doors almost a year ago (July 2019), but in this short period they have figured out how to capture the essence of a natural high, quickly becoming one of the most distinguished cannabis clubs in Spain. This association is one of the best options for cannabis aficionados looking for a respectable place to acquire and smoke superior cannabis products, offering a diverse selection of marijuana products that are setting new standards for originality.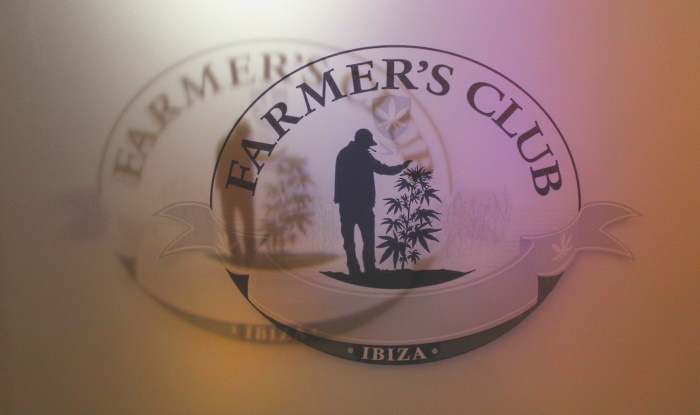 Farmer's Club: Environment
Farmer's Club is flawlessly situated on the island, at just seventeen minutes by car from the Ibiza airport, which is 7 km southwest of Ibiza Town. Like almost every cannabis club in Spain that I've been to, Farmer's Club is easy to miss. Located on a tranquil street inside of an industrial estate, there is no sign or any other marking to indicate you have found a cannabis club. Instead, there is only a covered terrace that is not in use yet, and a small door with an unobtrusive buzzer on the left-hand side of the terrace.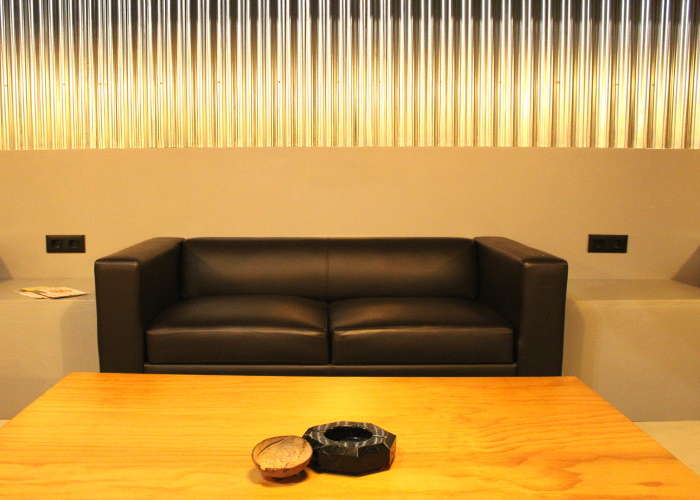 Press the buzzer, and you will find yourself in the reception area; it's not big but it has everything you need to complete your registration process if you're a new member, or to add funds to your account if you're a socio already. The entrance and reception area are separated from the main part of the club by another door.
After obtaining your cannabis club membership or adding funds to your account, you can open the second door and you will find yourself in another sphere. As soon as you enter the main chamber of the club, you will encounter an L-shaped bar with a row of stools against it.
If you turn left, you will be able to have a better view of the whole place. What I liked the most about this cannabis smoking club in Ibiza were the high ceilings, and the interior decoration. The whole place is very spacious; half of the walls were made of metal just like a warehouse and the tables and sofas made the place look very minimalistic.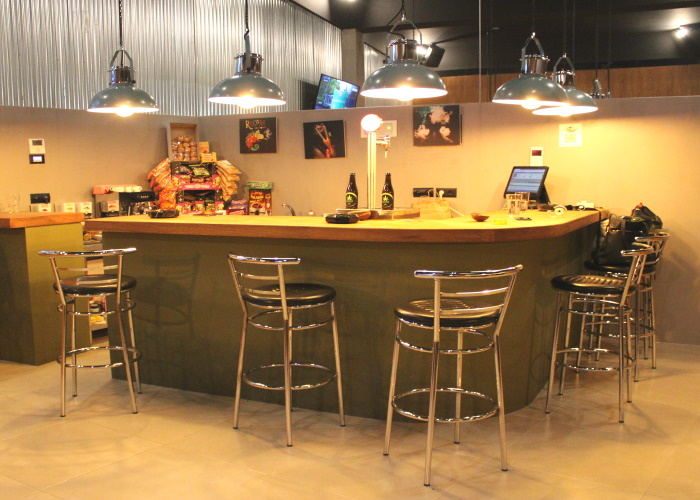 The main chamber of this private social club is divided into several seating areas with comfortable couches to relax or work. Next to the bar you, will see a big flat-screen television that plays movies, music videos, sports games, etc.
If you walk toward the end of the storehouse, you will see a small door that will lead you to the dispensary. This chamber is small, but it has a large collection of cannabis strains, concentrates, and much more. Last but not least is the bathroom section for both men and women; these are located on the left-hand side of the dispensary, and you'll find them to be in impeccably clean condition.
Farmer's Club: Marijuana Products Selection
The variety of cannabis products at Farmer's Club is substantial. The club offers from 15 to 20 different types of strains, with a heavyweight on the Indica varieties. The cannabis offered here is fresh, well-cured, and with reasonable member per-gram contribution rates. In the last few months, the following strains have been on offer to members at Farmer's Club:
Watermelon Zkittlez – Super Lemon Haze – Blue Dream – Forbidden Fruit – Wedding Cake Purple Punch – Somango – Orange Kush – Ultimate Purple – Eaton Mess – Grapefruit Tangerine – Green Crack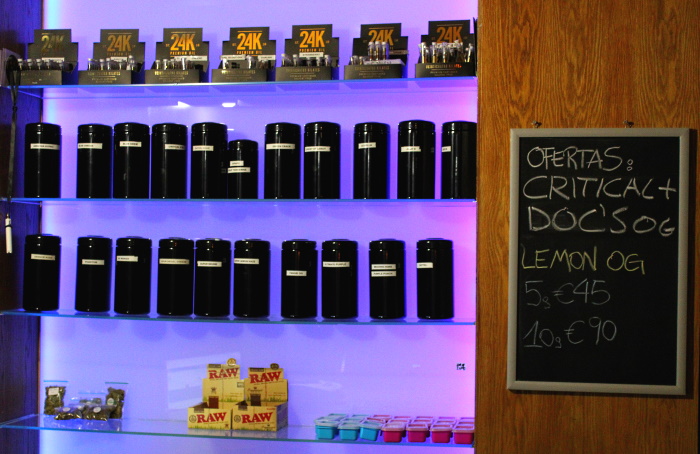 The club also carries a decent variety of cannabis extracts such as clear or distilled THC, iceolator, tincture, and hashish. For members who enjoy marijuana edibles, Farmer's Club stocks cannabis chocolate chip cookies, chocolate bars, and Nocilla, which is a hazelnut and chocolate spread similar to Nutella.
Farmer's Club caters CBD in different preparations like flowers, tincture, beer, and cartridges. They also offer a decent selection of accessories like grinders, rolling papers, glass bongs, filter tips, and vaporizers.
Farmer's Club: Staff
The feeling I got from the staff at this smoking social club in Ibiza was excellent. The team at Farmer's Club is small and closely-knit; they ensure that all socios are relaxed and well-informed about their cannabis products while they are at the association.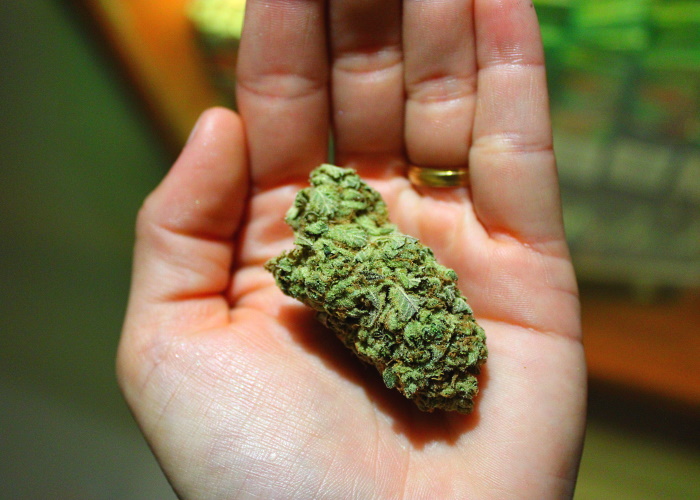 If one word could define the staff of the Farmer's Club, it would be 'experienced.' They are always happy and respectful, and all of them speak English. This Ibiza smoking club takes cannabis seriously; they care about weed and they enjoy communicating about it.
Farmer's Club Ibiza: Events & Extras 
Farmer's Club does not have many events planned this year, but they do organize a big celebration on their anniversary. This dog-friendly cannabis social club offers beer, water, juices, potato chips, chocolate bars, coffee, and muffins for when the munchies hit hard.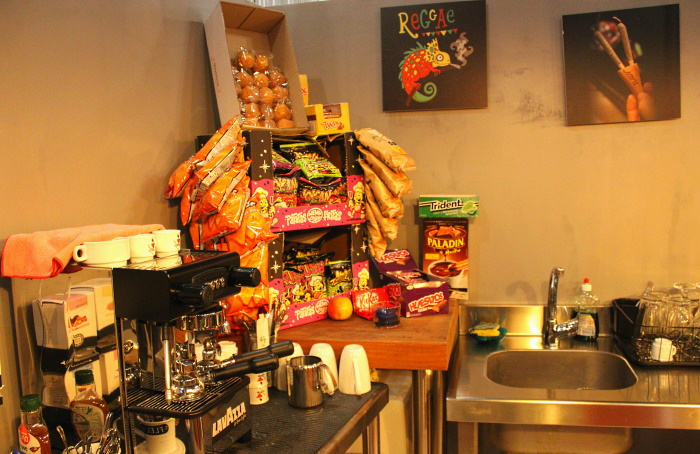 Like most cannabis associations in Spain, this social club provides free Wi-fi for members looking to work. This smoking association also offers arcade games, chess, backgammon, UNO cards, and other board games to maintain members entertained.
Conclusion
Farmer's Club stands out for its perfect location, spacious environment, high level of service, and a wide range of options available to members. From the selection of cannabis products to options for recreational accessories to efficient staff, Farmer's Club is an exceptional cannabis association, and is one that I will be returning to frequently every time I visit the Balearic islands.
Are you a member of Farmer's Club in Ibiza? Let us know your thoughts in the comment section below:
Latest posts by Rachel Clark
(see all)