La Sagrada Maria is a discrete and comfortable cannabis social club in Badalona, one of the Mediterranean coastal cities of Catalunya, Spain. This private social club opened its doors one year ago, but in this short period they've figured out how to capture the essence of a natural high.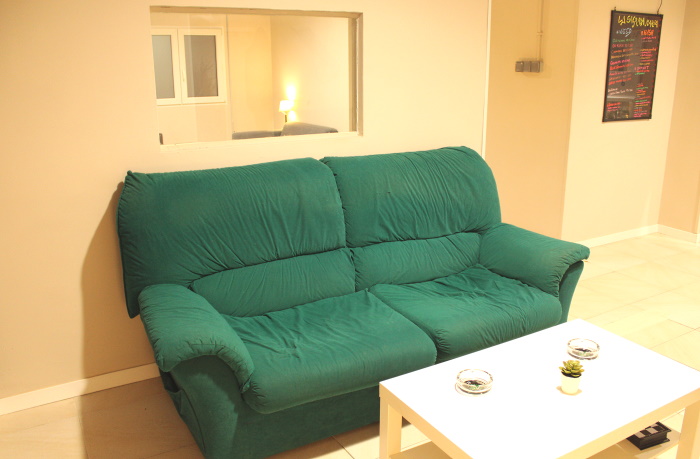 La Sagrada Maria is perfectly located in the city of Badalona, at just seventeen minutes by car from the city center of Barcelona, a 10-minute walk from the beach, and a five-minute walk from the nearest Metro station (L2 Badalona Pompeu Fabra).
In the short period the club has been open, La Sagrada Maria has become one of the most respected cannabis clubs in the Barcelona area. This association is one of the best choices for cannabis enthusiasts looking for a decent place to smoke superior cannabis products and chill.
La Sagrada Maria: Environment
Like most cannabis clubs in Barcelona, La Sagrada Maria is quite discrete on the outside; most people will never figure out that next to a beauty salon, bakery, dental clinic, and some tapas bars, you'll find a quiet cannabis haunt where you can smoke and relax for a while.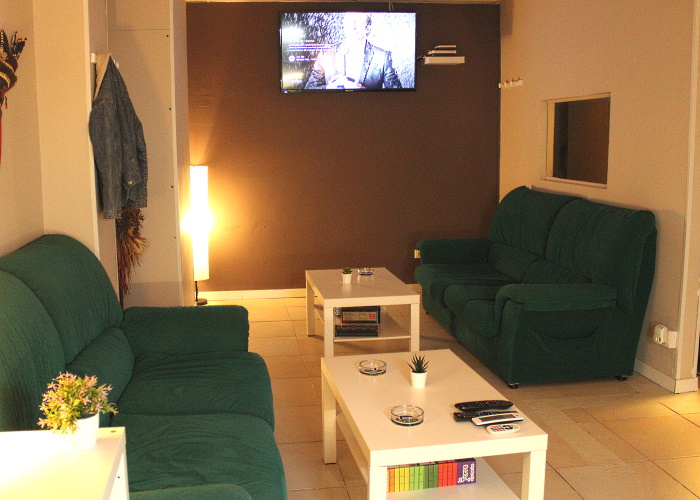 The entrance of this marijuana social club is like many others in Spain; one white glass door with a buzzer that takes you straight to a spacious and very clean room that smelled like vanilla – this is where the staff verifies your identity first. After finishing the authentication or registration stage if you're a new member, you must go through another door to your left where all the fun happens.
Right after you open the second door at La Sagrada Maria, you'll find the dispensary to your right; it is not a big one but has all you need to enjoy your time there. The rest of the chamber is divided into 3 more micro-environments. In front of the dispensary, you'll find the first and biggest chill-out area of this cannabis association, with two big couches, one in front of the other to create the perfect conversational environment.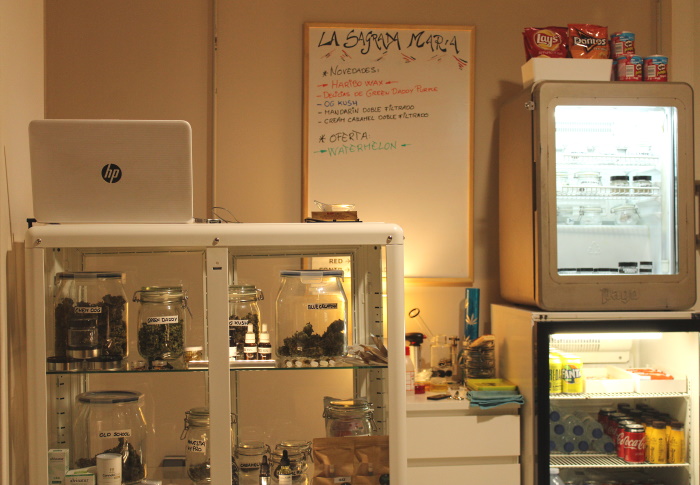 La Sagrada Maria offers another big section on the right-wing of the club with plenty of seating zones; if you look to your left, you'll find two comfy sofas with a big flat-screen television connected to a Nintendo. If you look to your right, you'll see another plush couch with a small table and a few more chairs. All areas at this smoking club are perfect to play games, rolling joints or socializing if you feel like it.
One last thing which is essential to mention is the immaculately clean restrooms they have to offer.
La Sagrada Maria: Cannabis Selection
La Sagrada Maria cannabis club carries a wide variety of cannabis products for all different types of marijuana consumers.  Two things caught my attention about the way they manage the dispensary; the usage of gloves to manipulate cannabis products, and the budtender cannot consume marijuana during working hours.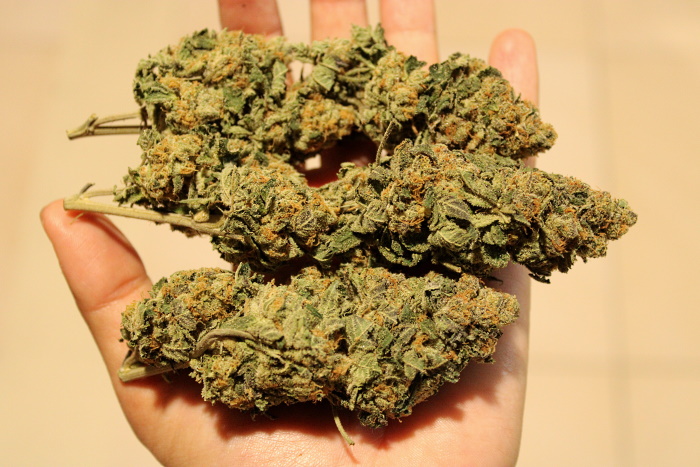 This marijuana smoking club in Badalona offers around 10 different cured flower options at any given time, which includes a range of indica, sativa, and hybrids, some of their top-selling strains are Chem Dog, OG Kush, Moby Dick, and Gelato 45, which are commonly found in clubs and dispensaries around Spain.
I found other strains at La Sagrada Maria like Old School, Amnesia Hy-Pro, Watermelon Zkittlez, Green Daddy, and Green Thumbs; these I have seen exclusively at this private Badalona social club.
La Sagrada Maria also offers different types of hashish such as Critical Plus, Cream Caramel, Mandarin, Lemon Cookies, and Blue Sherbert.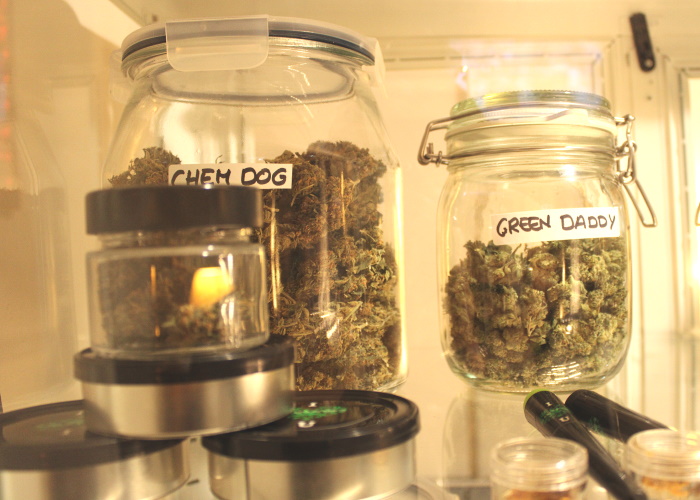 For club members who enjoy marijuana edibles, La Sagrada Maria stocks cannabis jam, honey, gummies, brownies, and other cannabis-infused products, depending on the availability. They also offer a wide selection of accessories and cannabis-themed products; from the usual grinders and papers to full-size glass bongs and vaporizers.
The club also offers some of the strongest cannabis extractions in Catalunya, with two types of dry sift, and around the same amount of wax, BHO, and ice-o-lator.
La Sagrada Maria: Staff
Staff at La Sagrada Maria is small and closely-knit, they'll make sure that all members are comfortable and well educated about their cannabis products while they're at the association. Like the majority of cannabis clubs in Badalona (and in Spain overall), La Sagrada Maria is managed by a Board of Directors, who are the founding members.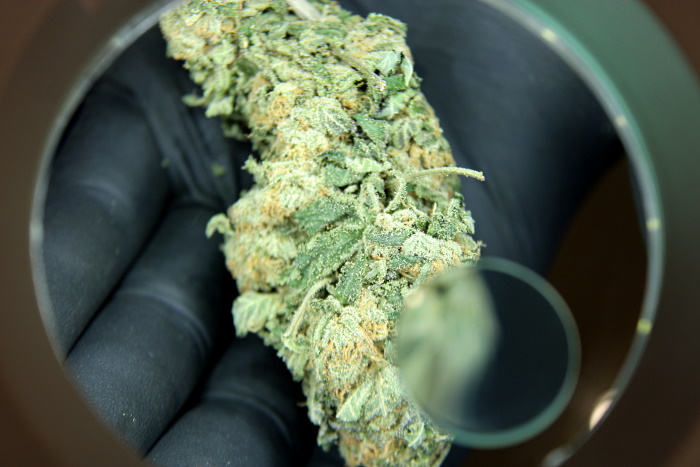 I got the pleasure to meet one of the founding members who works in the club almost every day, receiving members and ensuring the quality of products. This means that every member will know the founders and personally corroborate their dedication to the club and its members.
La Sagrada Maria: Events & Extras
This Badalona cannabis smoking club holds many events for members to partake in including; happy hours, scavenger hunts, and live, acoustic music. La Sagrada Maria also offers a wide variety of traditional board games like chess, checkers, and cards.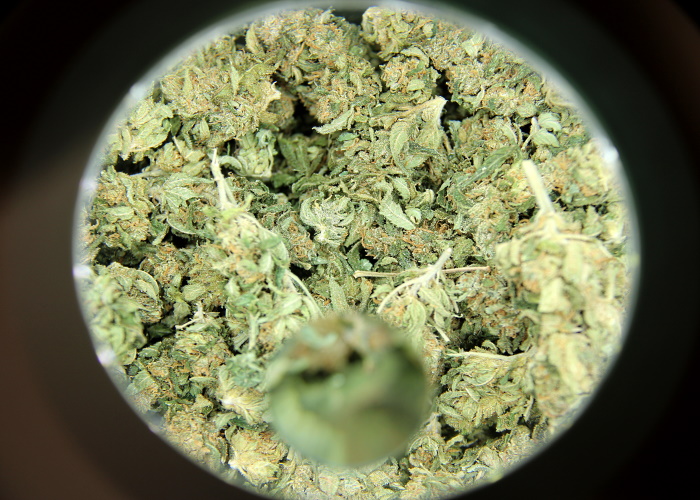 Like most cannabis clubs in Catalunya, this marijuana association provides papers and filters for its members, as well as a few house bongs and other smoking devices.
Conclusion
La Sagrada Maria is a members-only cannabis club in the true tradition, it is perfect for people who enjoy simplicity, discretion, and top-quality cannabis products.  Have you been to, or are you a member at La Sagrada Maria? Let us know your thoughts about this Badalona smoker's club in the comments section below!
Latest posts by Rachel Clark
(see all)