Seedbank Review Rating for ASG in Amsterdam: 5 of 5 Stars!
[author-post-rating]
This seedbank review is for ASG in Amsterdam. I conducted this seedbank review in mid-December 2013 completely on a whim while writing about coffeeshops in the city. Ironically, I bought some seeds once at a nearby shop around 13 years ago, but I chickened out and left them behind when I flew back to the US. This time I was interested more in learning than in buying cannabis seeds, but if you're looking for some premium cannabis seeds, ASG in Amsterdam has everything you need and more – including some marijuana strains developed exclusively by All Star Genetics.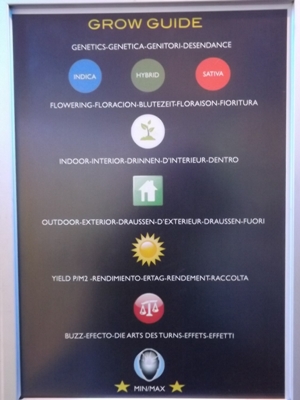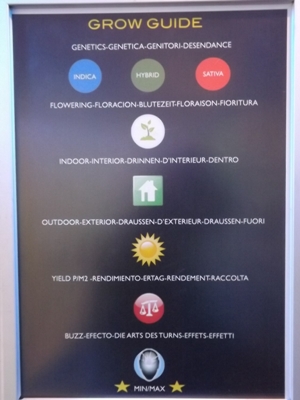 ******UPDATE 01/21/2014 After being contacted by the owner of All Star Genetics, I have learned that this shop that I reviewed is actually called ASG for Amsterdam Seeds & Gifts. ASG Gifts actually has nothing whatsoever to do with All Star Genetics. The story goes something like this: All Star Genetics, a cannabis genetics, strains and seeds company, once had a small shop in Amsterdam. But in 2011 All Star Genetics sold the shop and switched to an online service model. The new company that purchased the shop called it ASG, which stands for Amsterdam Seeds Gifts.
The owner of All Star Genetics informed me that this has been a repeat problem, and in fact ASG Gifts only carries All Star Genetics seed stock that was leftover from the sale of the store. Meaning, ASG Gifts is not the same as All Star Genetics and isn't affiliated with the genetics company in any way, even though the store heavily markets and sells All Star Genetics cannabis strains. I found some examples online of this mistake being made, but it also seems that there's more to this situation than meets the eye. What does this mean to you? If you are in Amsterdam and you go to the yellow shop called ASG on Sint Antoniesbreestraat, this shop is not related to All Star Genetics. Even if the shop offers you All Star Genetics seeds, the companies are not the same.******
ASG Gifts: Environment

ASG in Amsterdam is basically one big room. The reception area and seedbank menu is to the right; to the left is a room with shelves full of different growing products and literature. A long window looks out at the sidewalk in this very busy section of the city. There is a beautiful backlit display case against the south wall, and a shelf with some cannabis snacks dead ahead as you walk in.
It's pretty simple, really. This definitely is not a place where you're going to hang out for a long time. You'll go in, figure out what strain you want, buy your seeds and head back out into the city.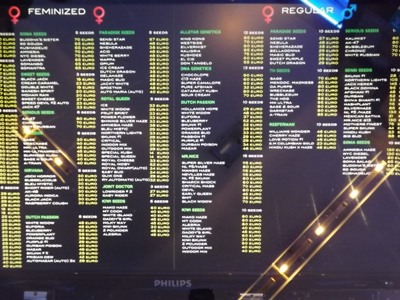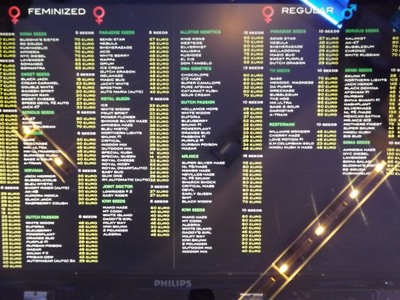 ASG Gifts Amsterdam: Marijuana Strain Selection
The strain selection is obviously the most important characteristic of a seedbank, and ASG is without question a jaw-dropper in this regard. Virtually any strain you can think of can be found in this seedbank, as well as tons of strains that you've never heard of. ASG Gifts is a seedbank at heart, so the pride of their stock is strains that are well-tested throughout the world. These strains are potent, award-winning cannabis strains that are especially well-known among the Dutch:
Automazing
King Kong
Kush Dee
Kaligria
Westside
El Cid
Don Tangelo
Zilvermist
******ADDENDUM TO UPDATE: keep in mind that these strains were actually developed by All Star Genetics, which is a completely separate, unrelated company to ASG Gifts.******
Personally, I had only heard of a couple of these strains and never actually smoked any of them that I am aware of. However, I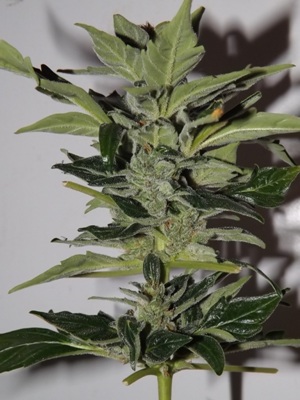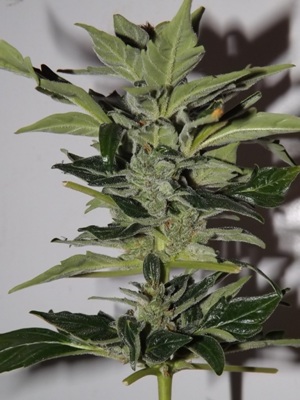 intend to rectify this problem as soon as I am able, so I will be keeping my eye to the street for these strains in the finished form.
Fortunately, ASG also carries seeds for just about every strain and from every other major seedbank I could think of off the top of my head:
Buddha's Sister
So Gouda
Kushadelic
Amnesia
Jack Herer
NYC Diesel
Lavender
Somango
Somantra
Black Jack
Cream Caramel
Double White
Ganesh Spirit
Moham Ram
Sweet Cheese
Speed Devil #2 Auto
Jack 47
AK47
Chronic
White Russian
Sage
Wreckage
MK-Ultra
MK-Ultrawreck
Burmese Kush
Sage N Sour
A-Train
Jock Horror
Bubbelicious
Bleu Mystic
Short Rider
AK-48
Aurora Indica
Raspberry Cough
White Widow
Euphoria
Blueberry
Powerplant
Orange Bud
Purple #1
Durban Poison
Mazar
Nebula
White Berry
Wappa
Ice Cream
Dutch Dragon
Jacky White
Northern Lights
Critical
White Island
Daddy's Girl
Milky Way
Kiwi Skunk
Chocolope
C13 Haze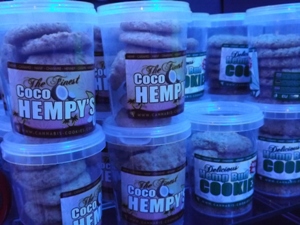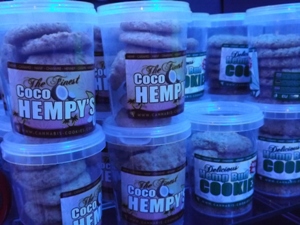 And many more. If you've tried any of these strains, let us know how it was in the comments.
I can think of a few strains that ASG doesn't carry, so I'm curious to see if I find these strains at other seedbanks. Overall I think that with more than 200 strains on offer, it's safe to say that ASG can satisfy even the most demanding cannabis connoisseur.
Prices range from 30 to 48 Euro for a package of 5 feminized seeds. Though this may be expensive, ASG offers a guarantee that should allow most people to buy confidently.
ASG Gifts: Extras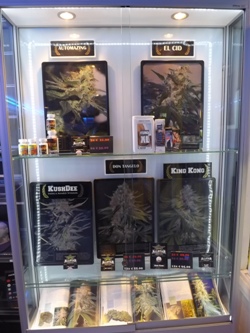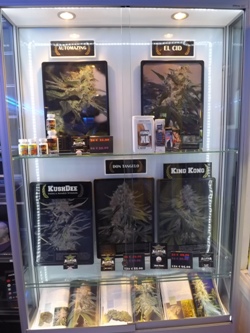 ASG is highly focused on quality cannabis seed stock, so there aren't many extras to speak of. There were some cannabis cookies, some very basic growing supplies, trinkets, stash boxes and lots of literature.
The shop also sells mushroom spores of the hallucinogenic varieties, along with documentation on how to grow the spores, and how to manage a trip once you've eaten some of the mushrooms if your grow is successful.
ASG Gifts Amsterdam: Staff

I spent part of an afternoon at ASG in Amsterdam, talking with the shopkeeper, who I'll call "J" to help maintain his anonymity. J's knowledge of cannabis genetics is virtually overwhelming. Even if you consider yourself a genetics expert, stop in at ASG and you might learn a thing or two. It was refreshing to see a side of the cannabis industry that isn't entirely focused on the end product of female flower parts, but instead on producing and preserving desirable, useful and highly valuable cannabis seed stock.
J was welcoming and extremely willing to answer all of my questions. I interviewed him in between customers coming in and out, and it was clear that he genuinely enjoyed his job. His politeness was uniform from client to client, and he was able to explain things in a simple way that I could see people were getting.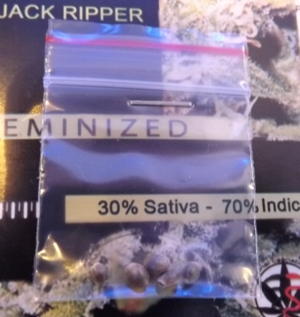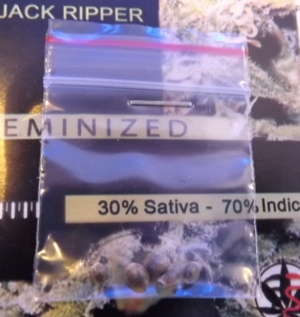 J explained the "souvenir clause," which is essentially a loophole that allows people to buy and bring small amounts of marijuana seeds back to their home countries if the seeds are packaged like a souvenir. However, for added security ASG is primarily a cash operation; you won't be using a credit card to buy pot seeds there.  Thankfully, if you can't get to Amsterdam to pay cash for some seeds, you can always order safely online; Gorilla Seeds is an excellent choice; you can check them out here: http://www.gorilla-cannabis-seeds.co.uk
Conclusion
ASG is a comprehensive seedbank carrying most of the world's best cannabis strains. I award it 5 Stars with the understanding that I have nothing to compare it to because I've never done a seedbank review before. However, when I'm back in Amsterdam I'll be conducting at least 2 more reviews of seedbanks there, so we'll see how ASG stacks up against its competitors. If you've ever been to a seedbank in the Netherlands, let us know what your experience was like in the comments.
Seedbank Review Rating for ASG in Amsterdam: 5 of 5 Stars!
[author-post-rating]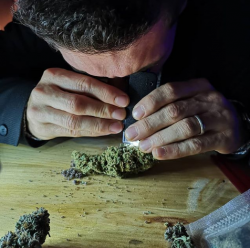 Latest posts by Russ Hudson
(see all)