Green Age cannabis club in Barcelona is one of the city's best cannabis social club. With chic, contemporary decor, a marijuana selection unlike that of any other dispensary, Green Age cannabis club is a super smart example of everything that a good smoker's organization should be. The club manages to be hip and chill, exclusive but warm, and above all else – dedicated to the cause that we're gathered here for: freedom to use marijuana.
(This is a preliminary application process; not all who apply will qualify for membership based on Spanish law and club policy. Application for membership is general and is not necessarily applied to any particular club unless the applicant fully qualifies.)
---
IMPORTANT: The cannabis club described in this review is a private association adhering to all laws and regulations governing such associations, most specifically but not limited to the following requirements:
*All new members must be sponsored by existing members. This is in keeping with the "Closed Circle" doctrine of law and the natural private state of cannabis clubs.
*All rules and guidelines in a cannabis club's "Articles of Association" must be obeyed and enforced under Spanish law.
*All new members must be habitual or current cannabis users.
*All new members must be age 18 or 21 at a minimum, based on the Articles of Association established by each club.
*All members are advised that cannabis in public places is illegal in Spain. Outside of the private environments of cannabis associations and private homes, consumption or possession is prohibited.
GREEN AGE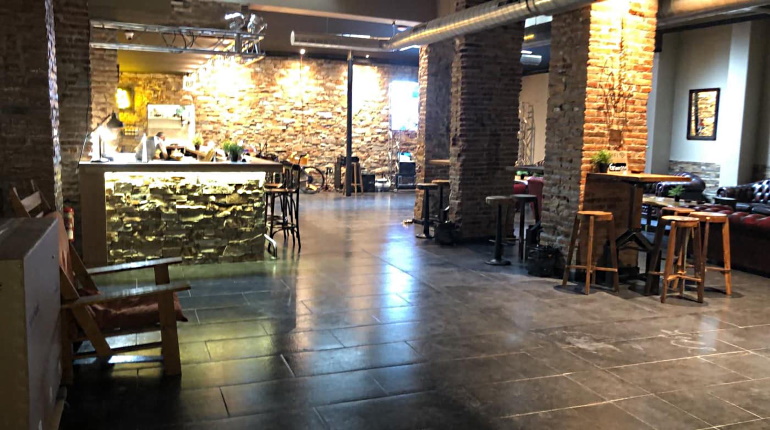 Club Environment
Situated in the chicest part of Barcelona, where all the biggest worldwide brand names have chosen to locate their boutiques, Green Age is a must-visit for the discerning marijuana consumer.  The outside door to Green Age is more tasteful than that of any other cannabis club in Barcelona that I've been to. Instead of unmarked commercial aluminum, Green Age's glass doors with logo feel like the entrance to an up-market spa.
Once inside you'll be greeted by the friendly staff, who helpfully speak several languages. The lobby is elegantly decorated,  with lots of welcoming earthy wood tones.
Just beyond the reception area is a space thoughtfully set aside for a meeting space, which would be really cool if you are in town for business,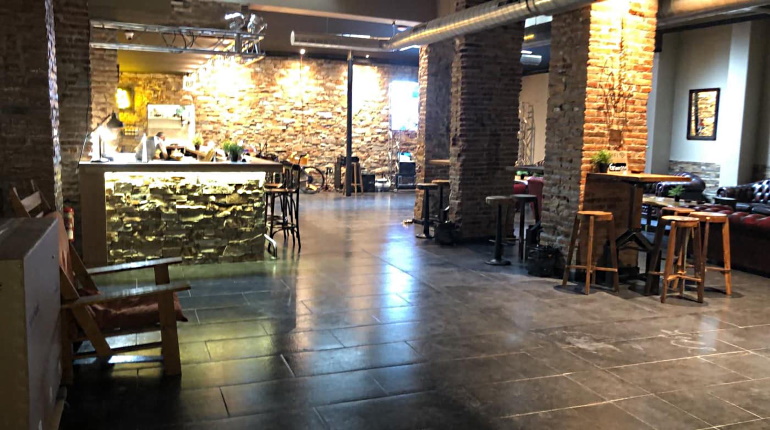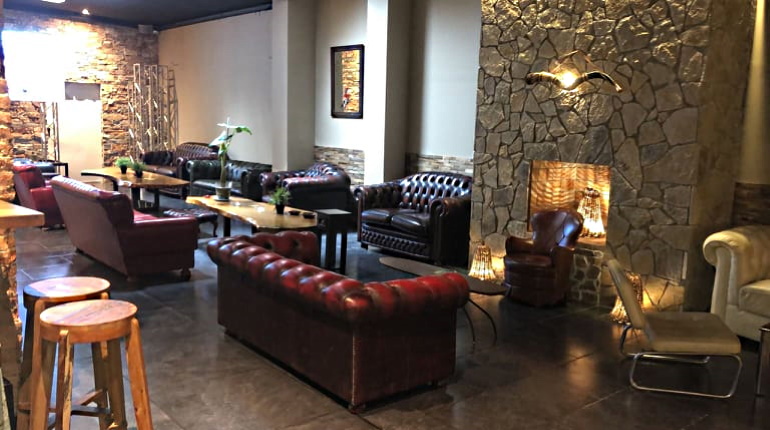 Further along is a beautifully appointed bar, with high stools where you can have a refreshment whilst making your selection of some of the finest weed in town.  (See below.) In the main lounge area, there are several seating zones featuring plush Chesterfield leather armchairs and couches set around contemporary designer coffee tables, all of which gives it a sophisticated 5-star feel. It's an ideal space for spending quality time by yourself, in the company of friends, or even new friends you might meet in this sumptuous club.
Also are some high tables with stools for more of a cool urban bar feel or for working on your laptop whilst you vape or smoke or whatever.
Ideal for a rainy afternoon, a quiet evening or just because you feel like it, the club has lots of chess sets and other board games for your entertainment,  If it's more to your liking, there's an area with a couple of billiard tables and even futbolín.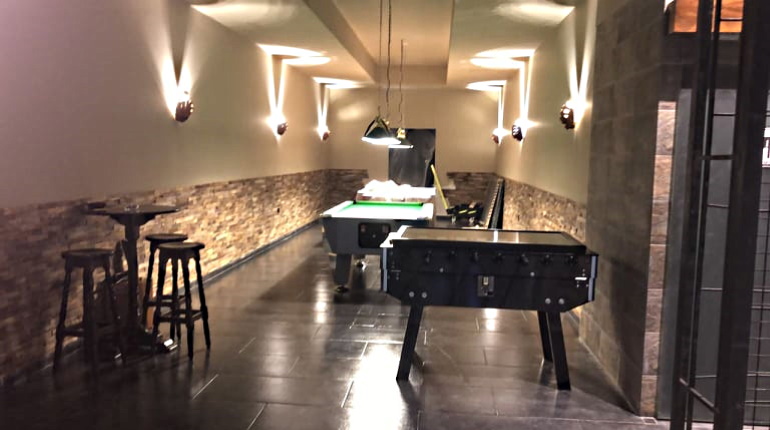 At night, the lighting in the club is seductive and low, conducive to relaxing, chilling out with friends and enjoying the product. But the vibe is livelier at other times, too. Just like any of your favorite places, it just feels like a good place to be.
Unlike many other clubs which are always dark and underground, there is a surprising amount of daylight coming through skylights in the lounge area, designed to create a certain feeling…I think. That's the way it seems to me.
Marijuana Selection
Green Age also has a unique offering of marijuana strains and hashish that you just won't find elsewhere in Barcelona. I had been frequenting 6-8 other clubs at the time, and I was definitely noticing trends not only in their weed menus, but also in the menus of other clubs that I checked out but did not become a member of. Green Age bucked that trend completely, and at the time I reviewed their menu selection, they were the only club in the city that I knew of offering these particular strains:
Shiva Shanti
Medicine Man
Big Bud
White Shark
NUKEN
Shishkaberry
Green Spirit
I picked up some of the Nuken, and as you'll see in the review for the Nuken strain, I was quite impressed. This bud was just as beautiful as Green Age's decor.
Additionally, Green Age offers some interesting hash types including some powerhouse hash that might be out of reach of the average member. Overall the marijuana and hash offerings at Green Age aren't massive, but are unique enough and potent enough to please even the most demanding weed snob.
Green Age: Events & Extras
Green Age has the usual selection of pipes, papers, filters, grinders, sodas, tea, water, coffee, etc. available at most clubs. But this club also offers edibles on a regular basis.
Green Age generally hosts a number of different events including DJ nights, live music, games and tournaments, holiday celebrations, samplings, dancing and more. As far as I am aware, Green Age has more events – and more unique events – than even the busiest tourist-oriented places like Kush and the Dragon. The main difference is that Green Age's events are geared more toward local members instead of every Tom, Dick and Harry that comes looking for weed in Barcelona.
Green Age: Staff
The motto of this club is "We are family," and it seems like they really mean that. The staff has always been extremely courteous and professional while still being quite welcoming – it's a nice change from some other clubs where the staff is about as stoned and careless as the average tourist on La Rambla. If you ask a question, they'll know the answer, and if they don't they will find out for you. Awesome!
Conclusion
Green Age is perfect for a romantic and quirky first date, a business meeting or a gathering with friends or family; in fact the club is appealing for practically all events and occasions. And with a "highly" unique marijuana selection, it'll keep cannabis connoisseurs happy and continually coming back for more.
(This is a preliminary application process; not all who apply will qualify for membership based on Spanish law and club policy. Application for membership is general and is not necessarily applied to any particular club unless the applicant fully qualifies.)
If you've been to Green Age, let us know your thoughts in the comments. If you've been to a club that you think is better, let's hear about it!
Barcelona Cannabis Club Review Rating for Green Age: 5 of 5 Stars!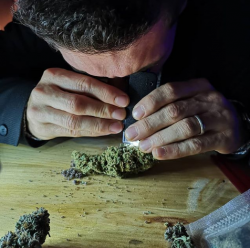 Latest posts by Russ Hudson
(see all)